7punches is a time clocking app that integrates seamlessly with 7shifts. This allows you to manage Employee scheduling as well as time and attendance all in one place. You then have the ability to export Reports for payroll or send this information directly to your payroll provider through one of our available Payroll Integrations and Exports.
With 7punches, your Employees can clock in and out from an iPad, tablet, or mobile phone terminal.Here's a quick look at how employees will punch in: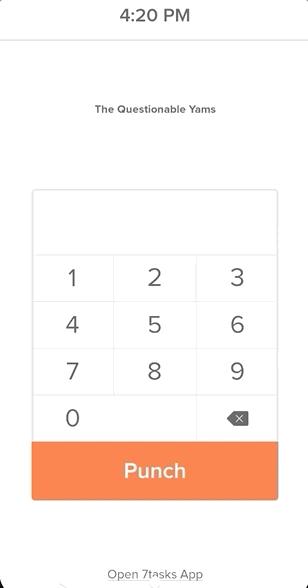 ---
Here's how to get started
1. Log in to the web app as an Admin.
2. In the left navigation bar, select Settings > Add-ons > click the 7punches add-on option :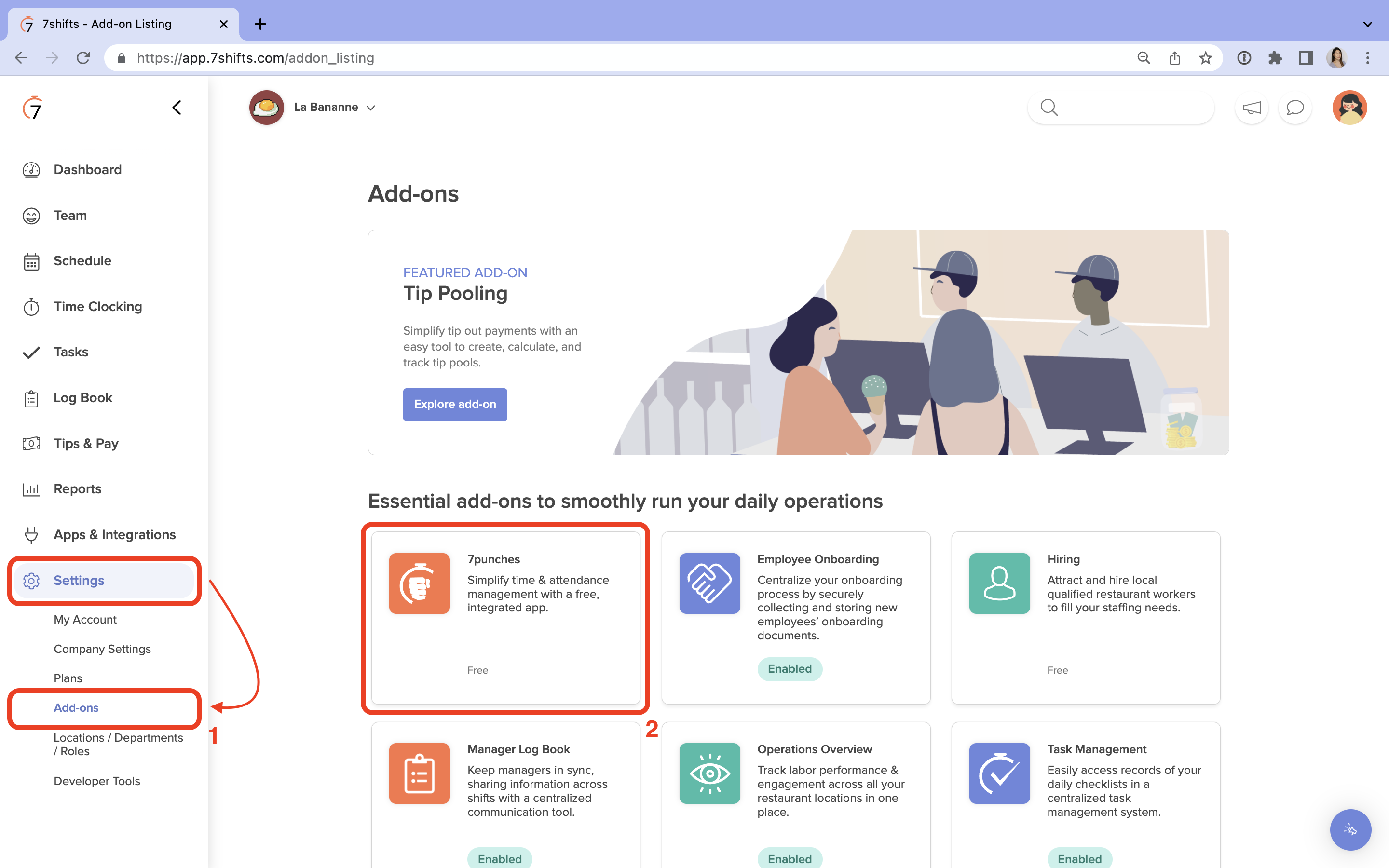 3. Click on the Enable 7punches option:

4. Next, select Go to 7punches.

5. Click on Start Time Clocking.

6. You will be prompted to enter the end date of your last payroll and your payroll frequency. Select the box On 7punches.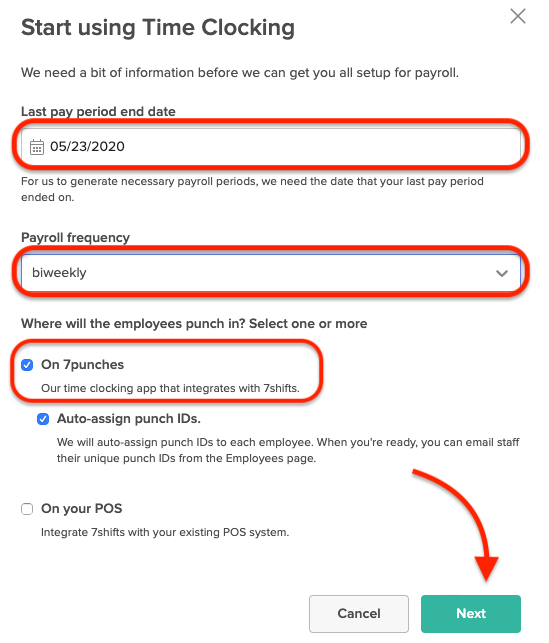 7. Click on Next to continue. After doing so, your first payroll period will be generated.
Going forward, when you click on a payroll period, you'll be able to see which Employees have clocked in and at what time, all in real-time.

8. Next, configure your Time Clocking settings by heading to the Settings tab.
Here you can check the boxes for the features you want to use when it comes to when and how employees will be able to punch in.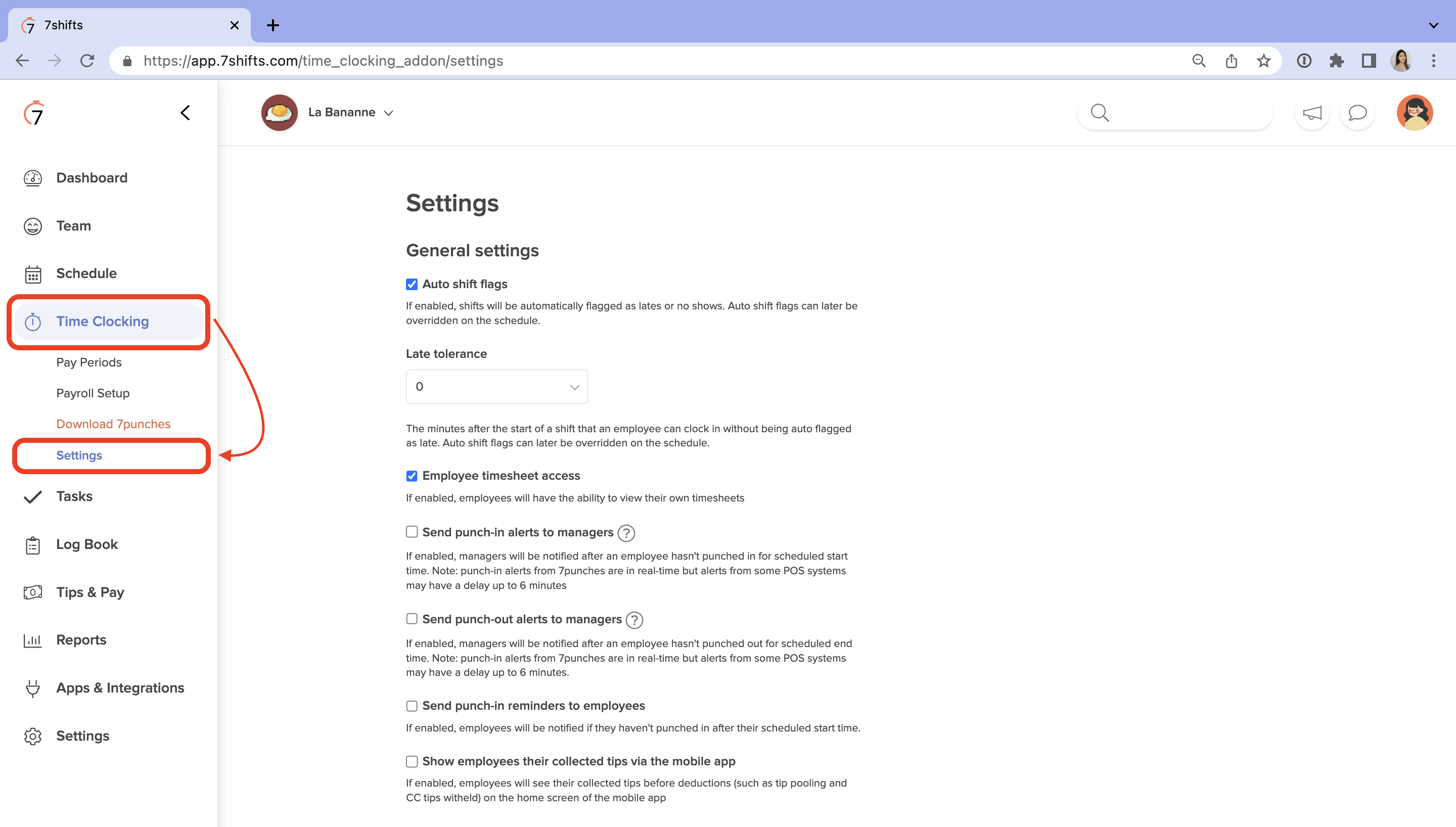 ⚠️Only Admins can access the 7punches settings.
The General settings will apply if you are using 7punches or a third-party POS integration that supports certain Actual Labor features: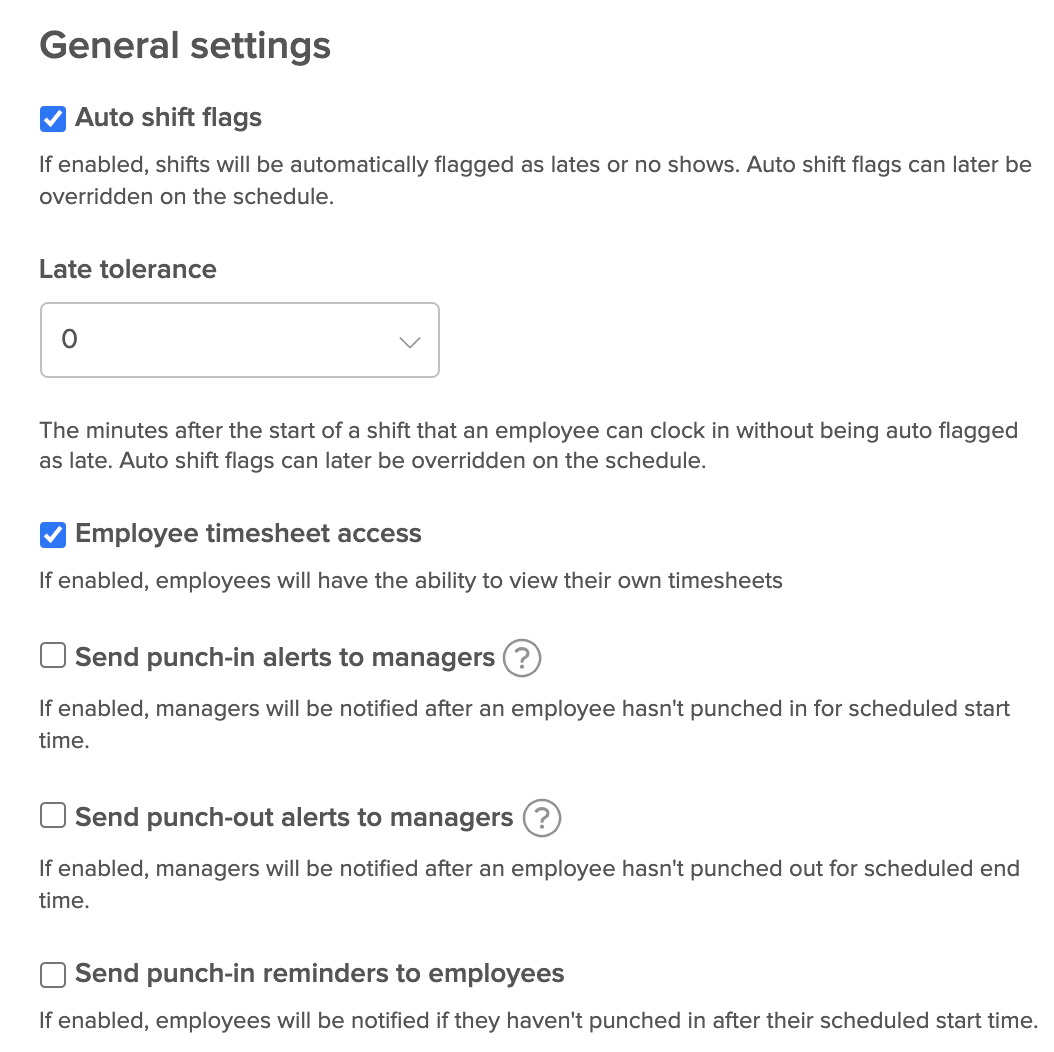 The 7punches settings will only apply if you are using 7punches for time clocking: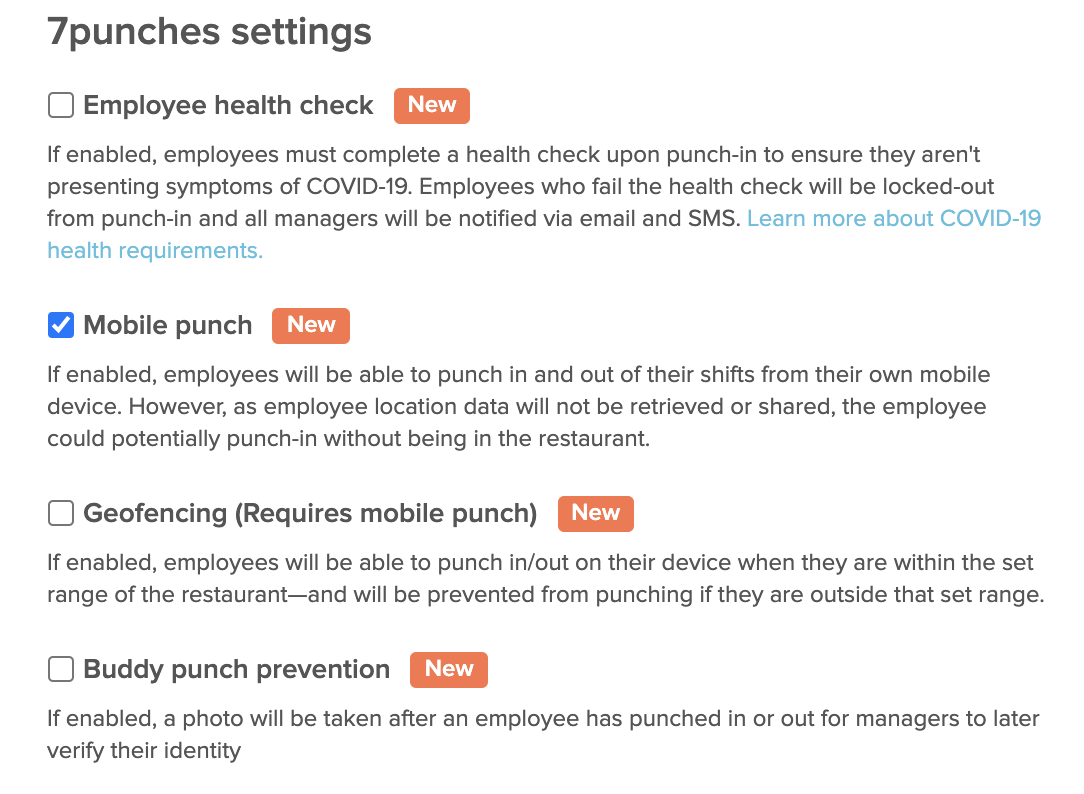 To enable more features for Employee punch behaviours, you'll need to set your Grace Period: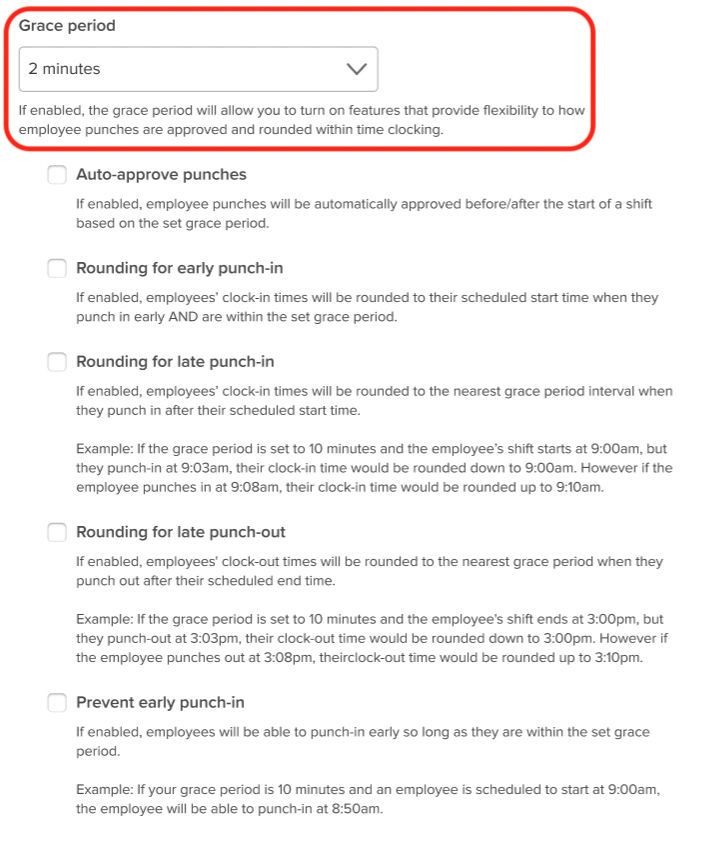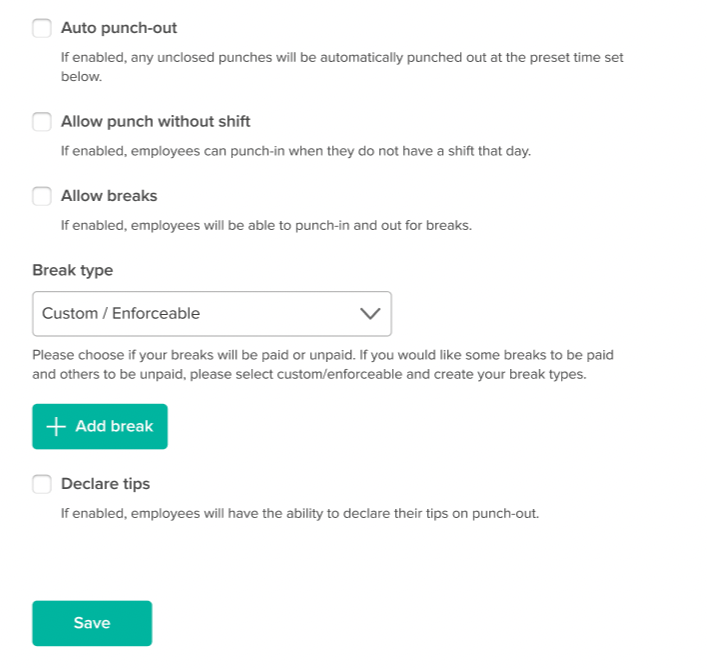 9. Be sure to click 'Save' at the bottom of the page when you're done.
10. Finally, you will need to download the 7punches app for iOS or Android on your tablet / mobile device that will be used for punching in:
⚠️By default, Admins/Managers/Assistant Managers user types have full access to the 7punches Punch Pad. This includes launching the 7punches app, and punching in/out to manage their own time.

⚠️To help reduce the risk in using shared devices, 7punches users can now allow their employees to access the punch pad from their personal devices.

Click here to learn more.
---
Approved vs. Unapproved Time Punches
By default, a time punch is marked as unapproved if the Employee clocked in before their shift start time, clocked out later than their scheduled end time, or was Auto-punched out. You will also see a tag for any Advanced Labor Exceptions in the punch.
Punches requiring approval will be labeled in red. Click the 'Pencil' icon to edit the punch or simply click on 'Approve' to allow it, but not make any changes to the punch.

Punches can automatically be approved by first setting up your Grace Period within the 7punches settings. The Auto-approve setting is the minutes before / after a shift starts that an Employee can clock in and the minutes before/after a shift ends that an employee can clock out. If the Employee's punches fall within these bounds, the punch will be automatically approved.
Example: With a 5-minute Grace Period, and Auto-approve punches enabled, an Employee scheduled to start at 10 am, and punches in anytime between 9:55 am - 10 am, will have their punch auto-approved.

⚠️Please note that even if the employee clocks in within your Auto-approval Period, the punch may be unapproved for other reasons, such as when:
A labor exception has occurred
An enforced break was not taken or not taken for the correct duration
The Employee was Auto punched-out
---
Editing Punches
⚠️Managers / Assistant Managers require permission 'Can manage time punches' enabled in order to update Employees' punches.

⚠️

By default, Admins/Managers/Assistant Managers user types have full access to the 7punches Punch Pad. This includes launching the 7punches app, and punching in/out to manage their own time.
To edit punch data:
1. Click the Time Clocking tab > then select the appropriate Pay Period.
2. Find the Employee's punch and click on the pencil icon

beside it.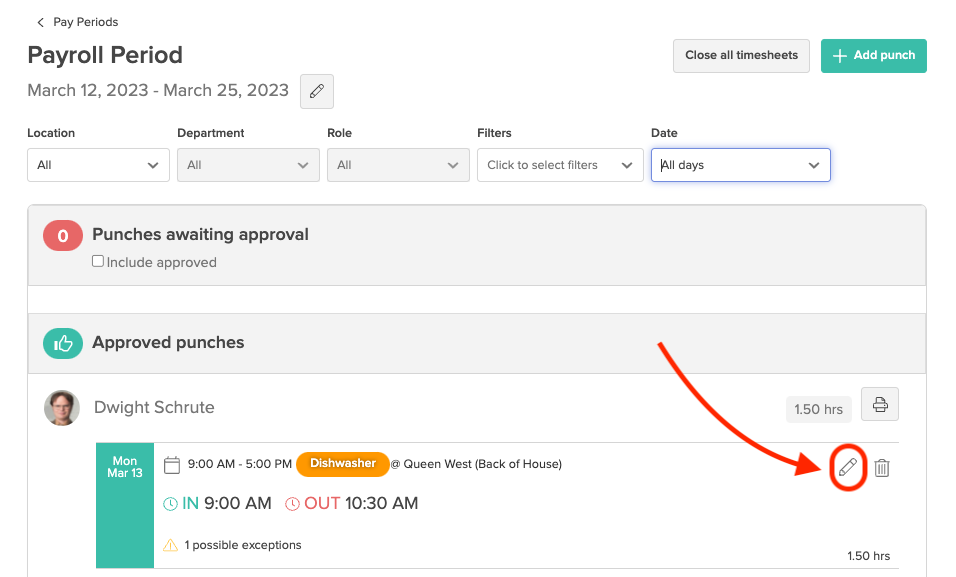 ⚠️For multi-Location users, you can also choose to sort viewing punches by Location.

3. The punch edit screen will allow you to edit the punch, add or modify breaks, and will show you the timeline of all events within the punch.
For accounts that have enabled 'Declare Tips,' you will also have the option to add / edit tips.
You will see a tag for any Advanced Labor Exceptions if you have enabled Advanced Labor Compliance.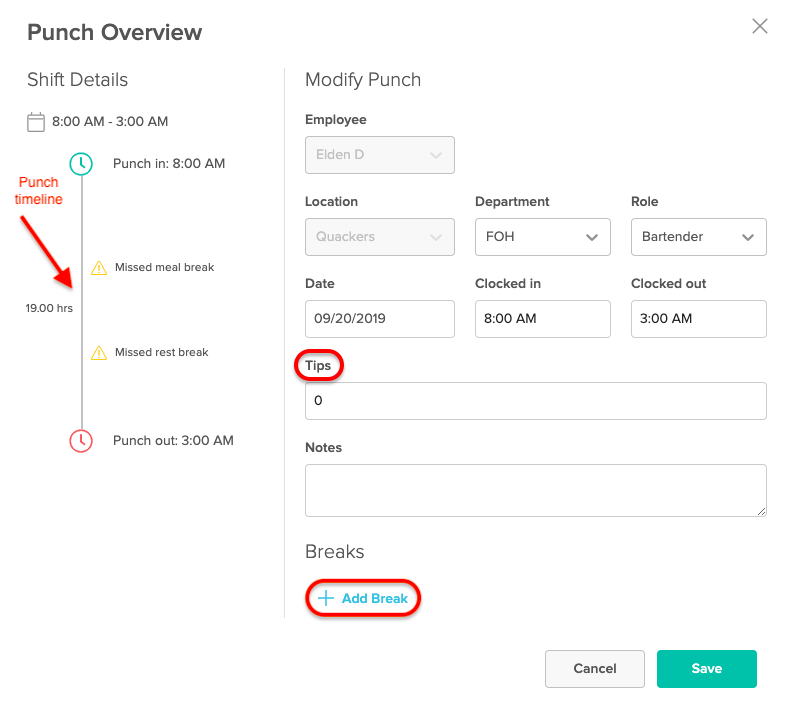 ⚠️To view the history of modifications that have been made to Employee punches, check out the Punch Audit Report.
4. Be sure to click 'Save' after making any changes.
---
More Tools with 7punches
Find out more information below about Advanced Labor Compliance (if applicable for your region) :