When you are first getting 7punches set up within your 7shifts account, you can either have 7shifts auto-assign punch IDs or you can assign punch IDs yourself.
---
Auto-Assign vs. Self-Assign
⚠️ The option to auto-assign punch IDs is only available when first enabling 7punches.
1. If are setting up 7punches and choose to auto-assign IDs, make sure you have the box (shown below) checked. 
2. Once you click 'Next', each Employee will have a 4-digit punch ID auto-generated for you within their Employee profile, found under the 'Employment' tab.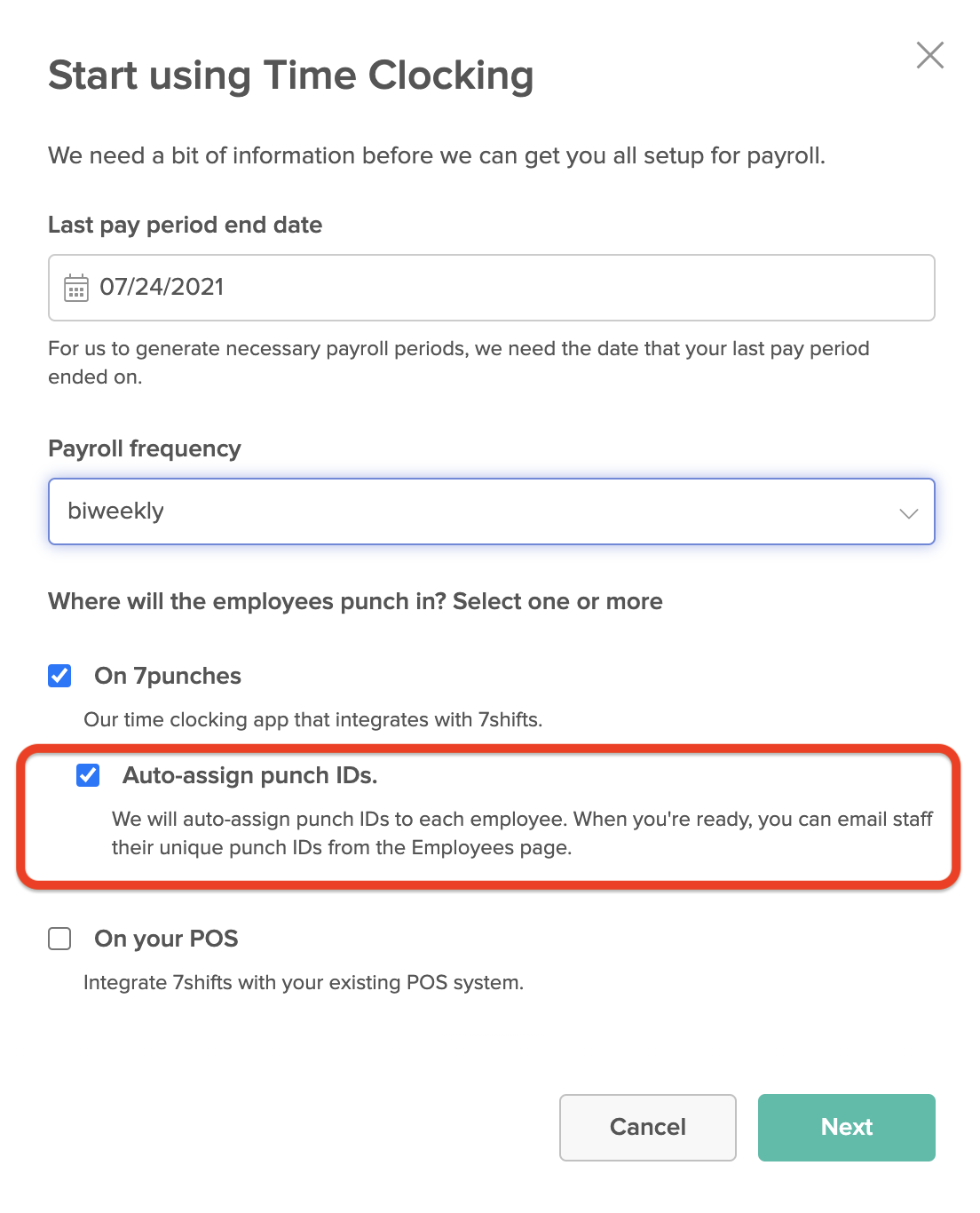 Self-Assign Punch IDs:
If you are only using 7tasks or prefer to assign a number yourself, you can do this from an Employee's profile. 
1. To update this, go to Team > Employees: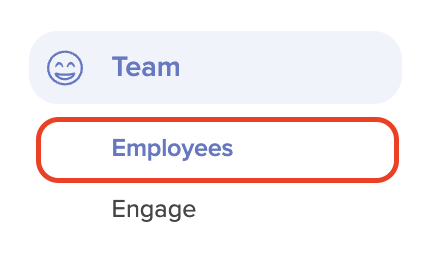 2. Select an Employee to edit their user profile, and click on the 'Employment' tab.
3. Enter their Punch ID # in the 'Punch ID' field and remember to click 'Save.'

⚠️You can have up to 12-digits for an Employee's punch ID, but try to keep it between 4-6 digits. These digits must be numerical characters only.
❗️Within your account, multiple users cannot have the same punch ID. This includes inactive employees. 
---
Emailing Punch IDs to Staff
⚠️ Only Admins will have access to this function. 
Once you are ready, Admins can email everyone their own punch IDs.
1. Go to Team > Employees: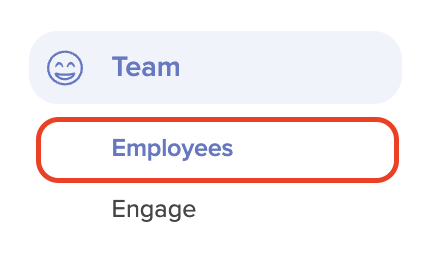 2. Then, click on the Tools drop-down menu on the Employees page and select 'Email Employees their punch IDs.'

All of your Employees will then be emailed their individual punch IDs.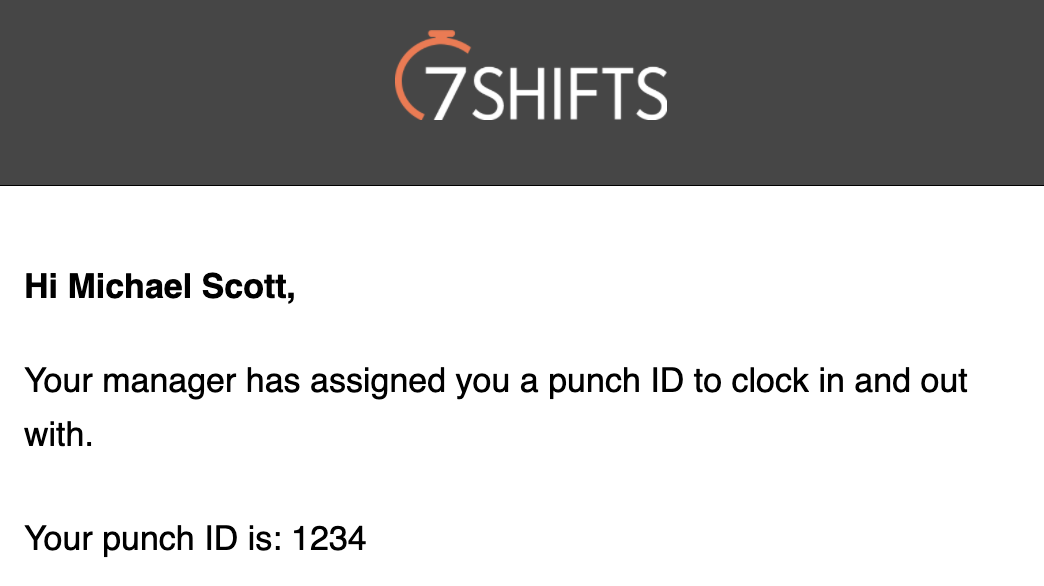 ⚠️ If you have already used this function before, going forward it will only send a notification to any Employees and Managers who have not yet received an email containing their punch ID.
---
If an Employee forgets their own Punch ID
If an Employee has been assigned a punch ID but can't remember it, they can find their punch ID in the 7shifts mobile app by:
1. Going to the 7shifts icon > selecting their profile picture in the top left corner > Edit profile. 
2. Their punch ID will appear for them there.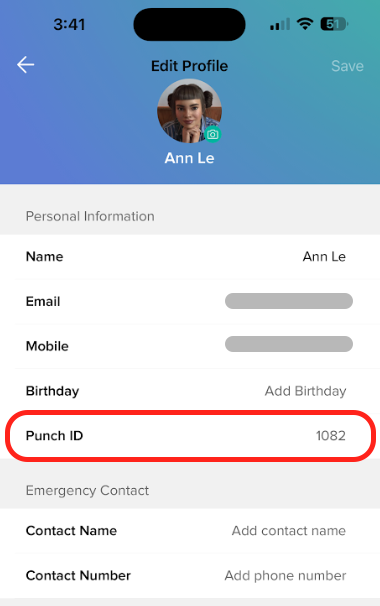 ⚠️ The punch ID field will be greyed out as Employees cannot edit this information from their end.