7tasks users can allow their employees to access task lists from their personal devices. This helps reduce the risk in using shared devices, ultimately making your restaurant safer for your team and your customers.
---
Enabling / Disabling 7tasks access for Employee mobile devices
1. As an Admin, head over to Tasks > Settings.
2. Check or deselect the box for Mobile Task Management and click on Save.

That's it! 
⚠️ Please note, if this setting is disabled:
Employees will be unable to access 7tasks on their personal mobile devices (via the 7shifts or 7tasks apps).
An Admin or Manager will be required to set up the 7tasks terminal for the team to use.
Managers will require the 'Can manage tasks' manager permission in order to access the 'Task Management' tab within the 7shifts app.
---
Viewing Tasks from the 7shifts app
When enabled, this setting allows your team to access and complete their tasks directly from the 7shifts mobile app.
1. Users can do this by tapping on the 'More menu' icon on the bottom far right, and tapping on 'Task Management.'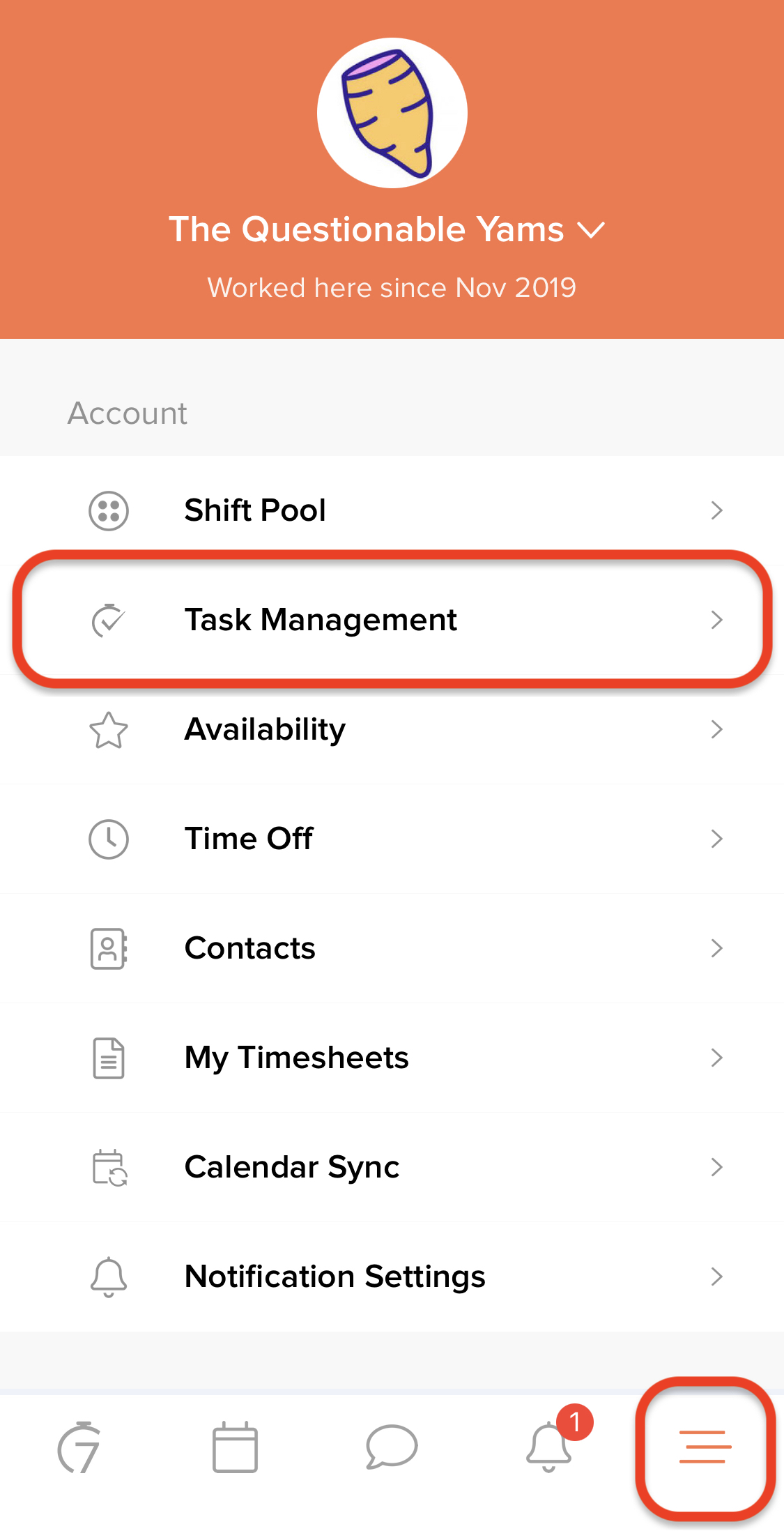 2. From there, they will be able to view and complete their tasks the same way they would on the 7tasks app.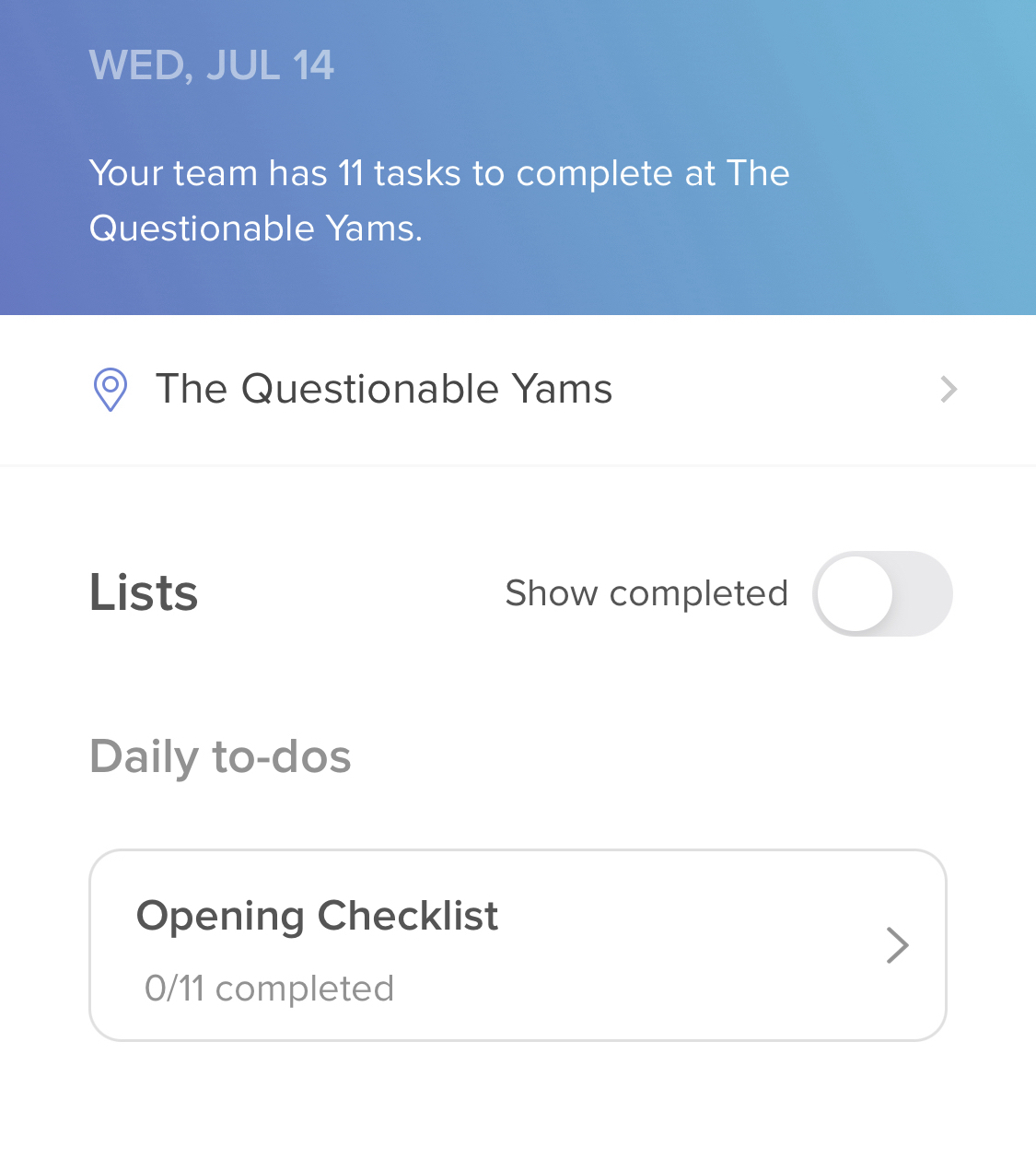 3. While using the 7shift mobile app to access 7tasks, users can also easily toggle between Locations. They can do this by tapping on the 'Location Pin' icon and selecting another Location that they are assigned to.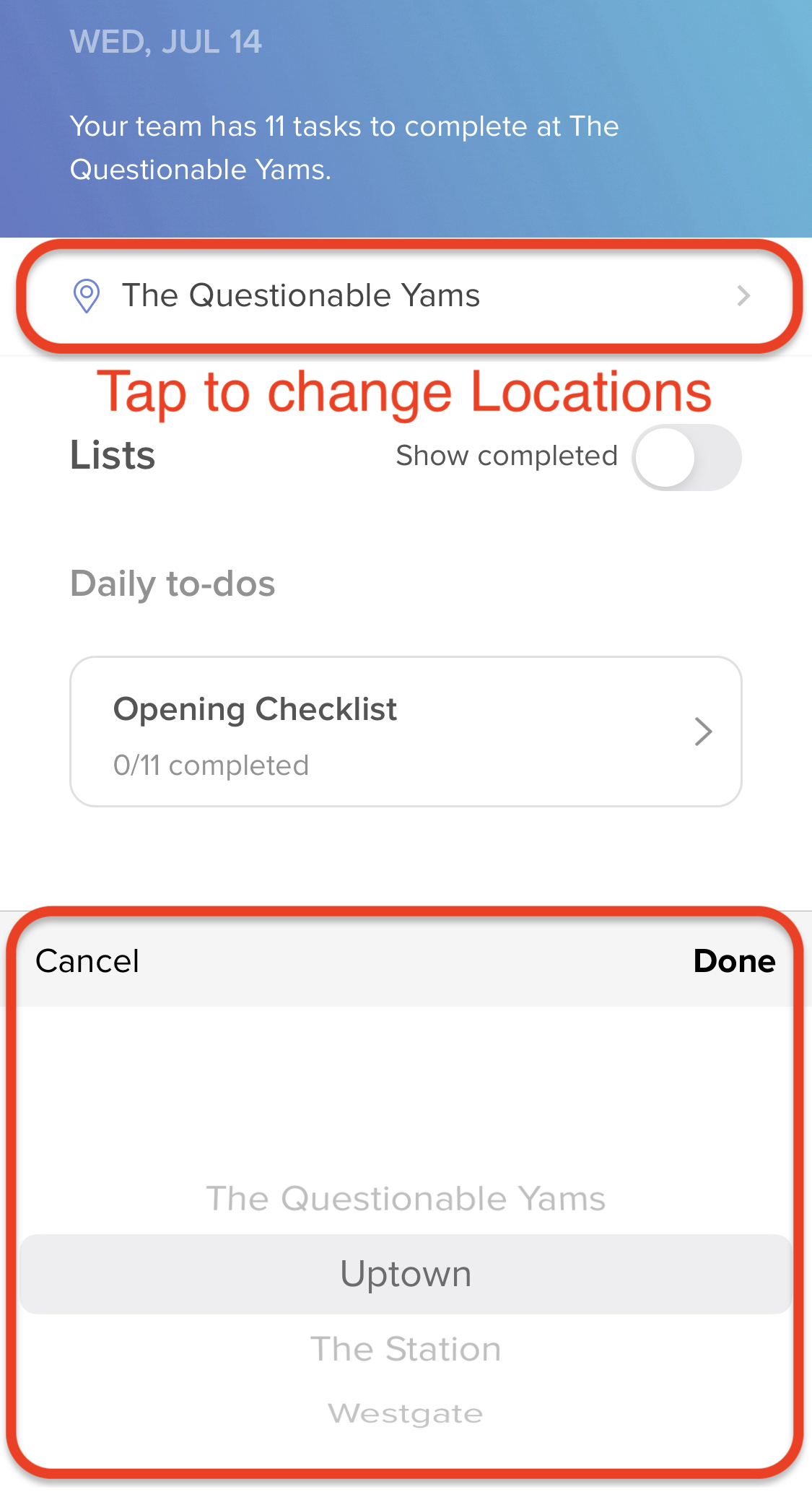 4. Alternatively, employees can download the 7tasks app on their mobile devices, and launch it using their own 7shifts login credentials. With this method, they can use their Punch ID to access their task lists going forward.