Notifications can either be sent by email, SMS, or push notification.
If you choose email notifications as your preference, you will receive an email directly in your inbox. For example, here is an email notification that informs the user about a shift trade: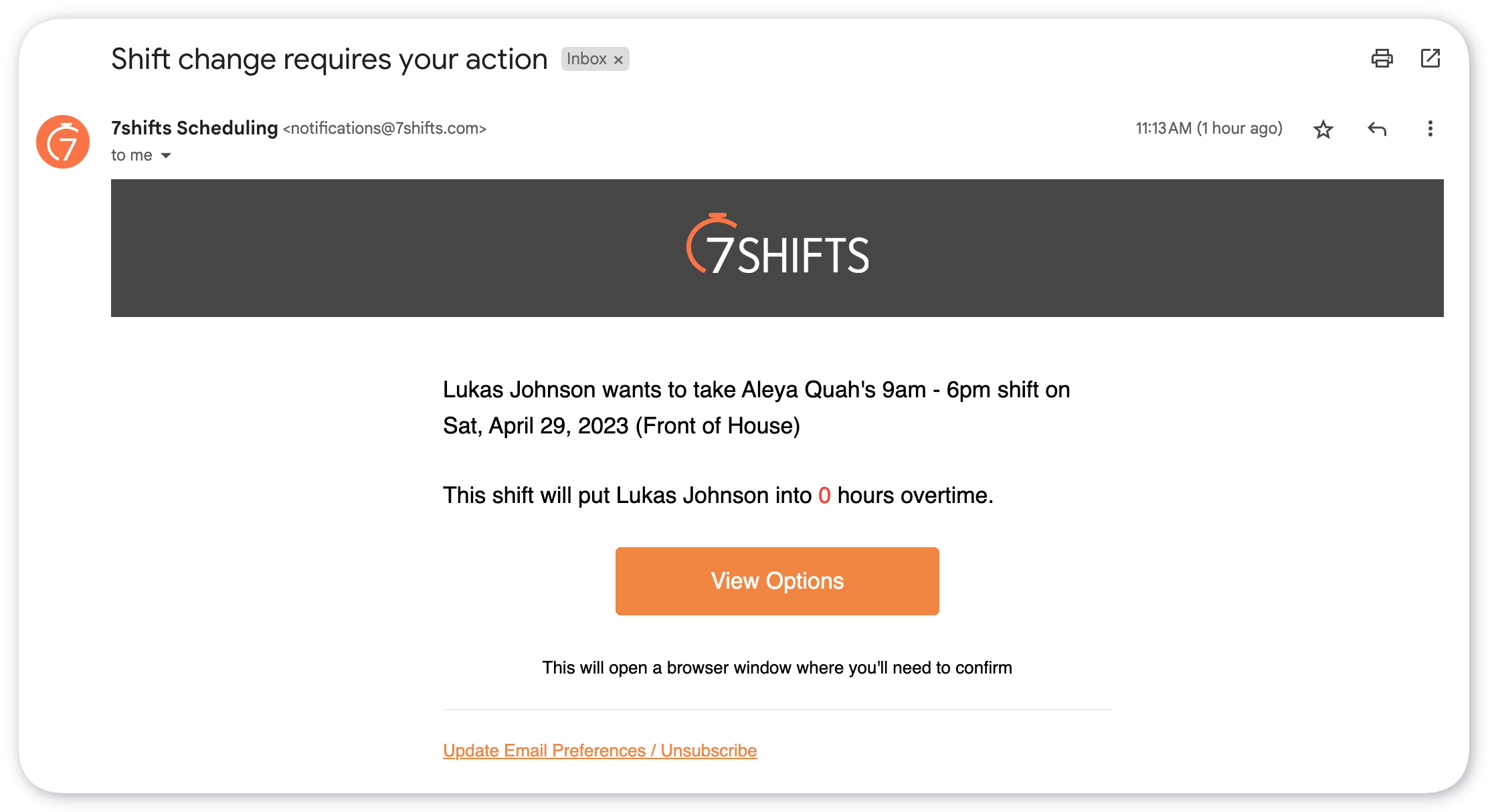 ---
Setup E-mail Notifications
Log in to the web app.



In the left navigation bar, head to Settings.



Select the Notifications tab.


Toggle on/off on Mobile or Email for the type of notifications you would like to receive:





---
Troubleshooting
Here's what you can do if you suddenly stop receiving email notifications.
Review that your email address has been entered correctly with your My Account settings:




Review your My Account settings to ensure that you have selected email as your notification preference:




Check your spam and junk folders. If the emails are found here, you will need to add 7shifts to your Trusted Sender list to avoid them from being blocked again.


If you are using a company email and are still not receiving email notifications, this can be a result of

an 'IPS Block'. An

ISP Block

bounce means that the message was rejected by the receiving mail provider and not delivered to the recipient. Most commonly, an ISP block happens due to a local policy by the receiving mail server. ISP Blocks need to be resolved on the receiving mail server side. Your IT team or mail administration team should whitelist our sending domain.
Otherwise, you're welcome to reach out to our Support team for further assistance. To get in touch, click on the blue icon at the bottom right of your screen.

To expedite the resolution process, please provide our team with you're receiving email address.
---