Notifications can either be sent by email, SMS, or push notification.
If you choose Push notifications as your preference, you will receive a notification on your mobile device's home screen. For example, here is a Push Notification that informs the user about a shift trade: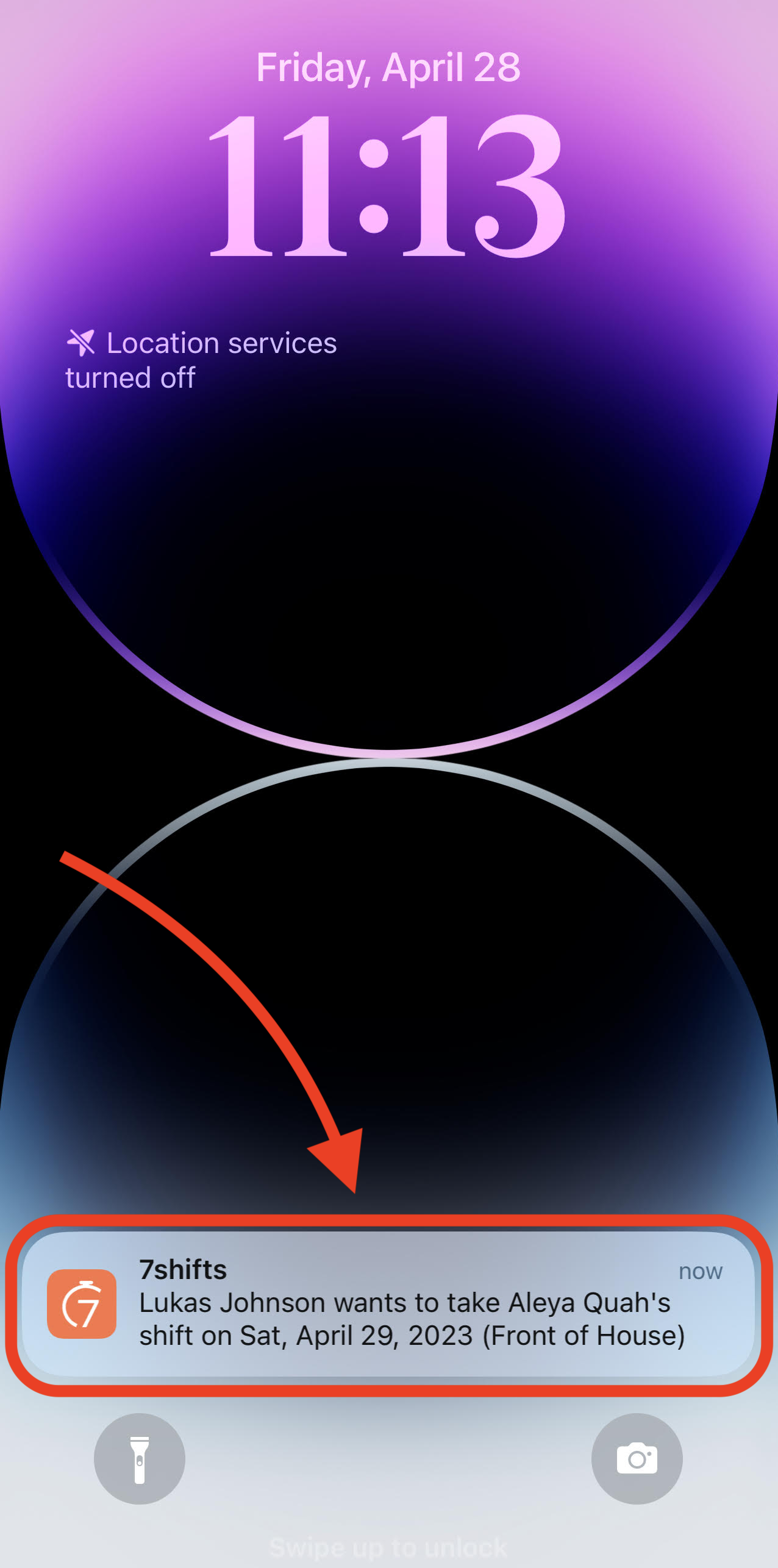 ---
Setup Push Notifications
Log in to the mobile app.


Tap on the More menu ' ☰ ' in the bottom right corner of your screen.


Scroll down and tap on Notification Settings.


Toggle Push Notifications. Once you enable push notifications, it will replace text messages.





Tap on the Mobile or Email icons to enable the type of notifications you would like to receive (if they appear in orange, it means they are enabled):


 
You can also manage your notification preferences on the web app > Settings > Notifications.
---
Troubleshooting
Here's what you can do if you suddenly stop receiving Push notifications:
Review your Notification preferences on the mobile/web app to see which notifications are enabled or disabled.


Reset the setting by disabling and re-enabling Push Notifications on the mobile app.
Otherwise, you're welcome to reach out to our Support team for further assistance. To get in touch, click on the blue icon at the bottom right of your screen.
To expedite the resolution process, please provide our team with the following information (screenshots are most welcome too!):
The device (iPhone or Android).

The device's Operating System (Software Version). Typically found in device settings > General > About.
The mobile app version. This can be found in the app by tapping on the 3 horizontal lines

☰

and scrolling to the bottom.
---
FAQs
Q: Are Push notifications sent to users for Messages or Announcements?
A: Yes, push notifications are sent out for Messages and Announcements.