Coming soon...
Employee Onboarding is a paperless solution to help you collect, track, and store important employee documents. You can prepare for your employee's first day in the same app where you manage your schedule, allowing you to stay organized and eliminate paperwork.

With Employee Onboarding, you can:
Send new employees tax forms, including the I-9, W-4, and any required state income tax forms.
Track and view employees' form progress.
Review and approve employees' submissions.
This article will cover the steps Admins and Managers will need to take on their web app to send and approve onboarding packages to new hires.
🇺🇸 This feature is only available to customers in the US.
⚠️ Before using this feature, the account must:
1. Have the country set to 'United States of America' under Compay Settings.
2. Have an address, under your Location Settings, that is within the US.
⚠️ Admins will have full access to this feature, however, Managers and Assistant Managers will only be able to use this feature for the Locations they are assigned to in the account. They will also require the following
Manager Permissions
:
Can add employees
Can edit employees
Can manage employee documents
Can send and approve onboarding forms
---
Adding new employees and sending their forms
Just before you add a new user to your 7shifts account, you can send an employee their onboarding package. This package will include the applicable tax forms for your region, based on the address in the location settings of your account.
Here's how to get them started:
1. First, go to the more menu '☰ ' > Employees and click on the green 'Add Employee' button to create a new user profile.

2. Next, a window will pop up where you can provide the Employee's details.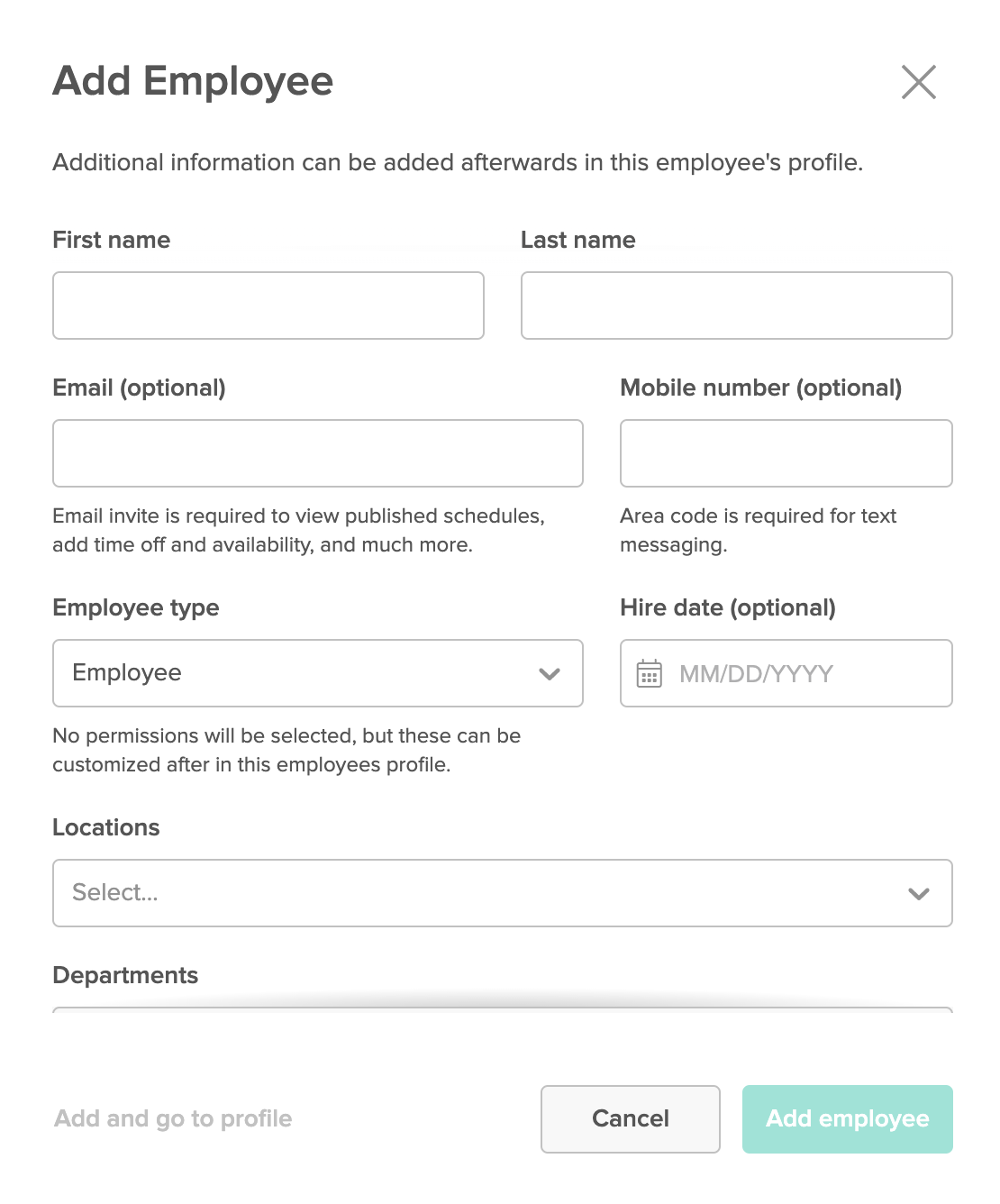 Key pieces of information to enter in the Employee's profile include:
First and last name
Email address (all staff will require a valid email address to log into 7shifts)
Mobile number (for SMS and push notifications)
Their assigned Locations, Departments, and Roles
Wage information
3. Before you click on 'Add employee', ensure that you select the following options:
Invite employee to 7shifts - This will send them an email invite to access the account.
Send onboarding package - This is essential for sending them their appropriate tax forms.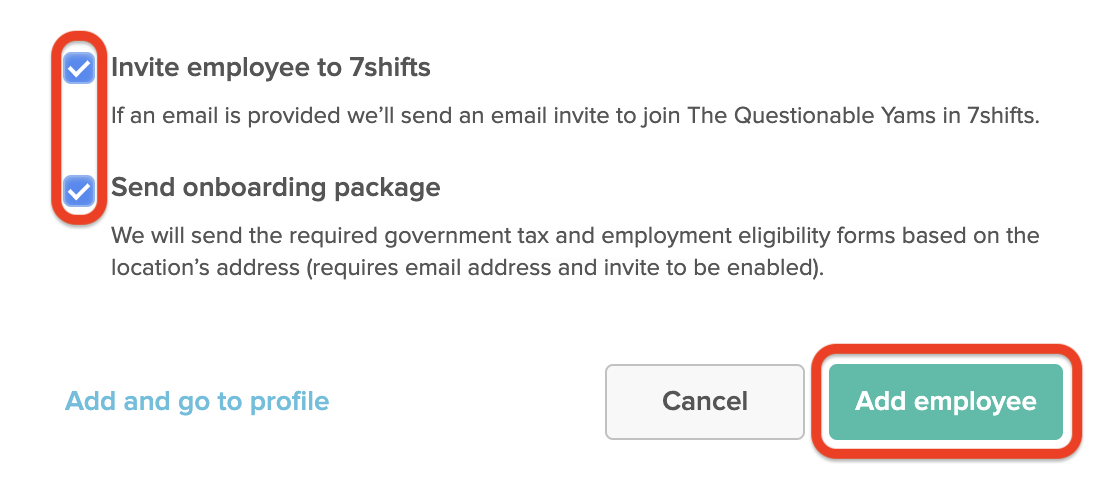 4. After you click on 'Add employee', your employee will immediately be added to your account. The employees will also receive an email prompting them to sign into their new 7shifts account and begin filling out their applicable forms.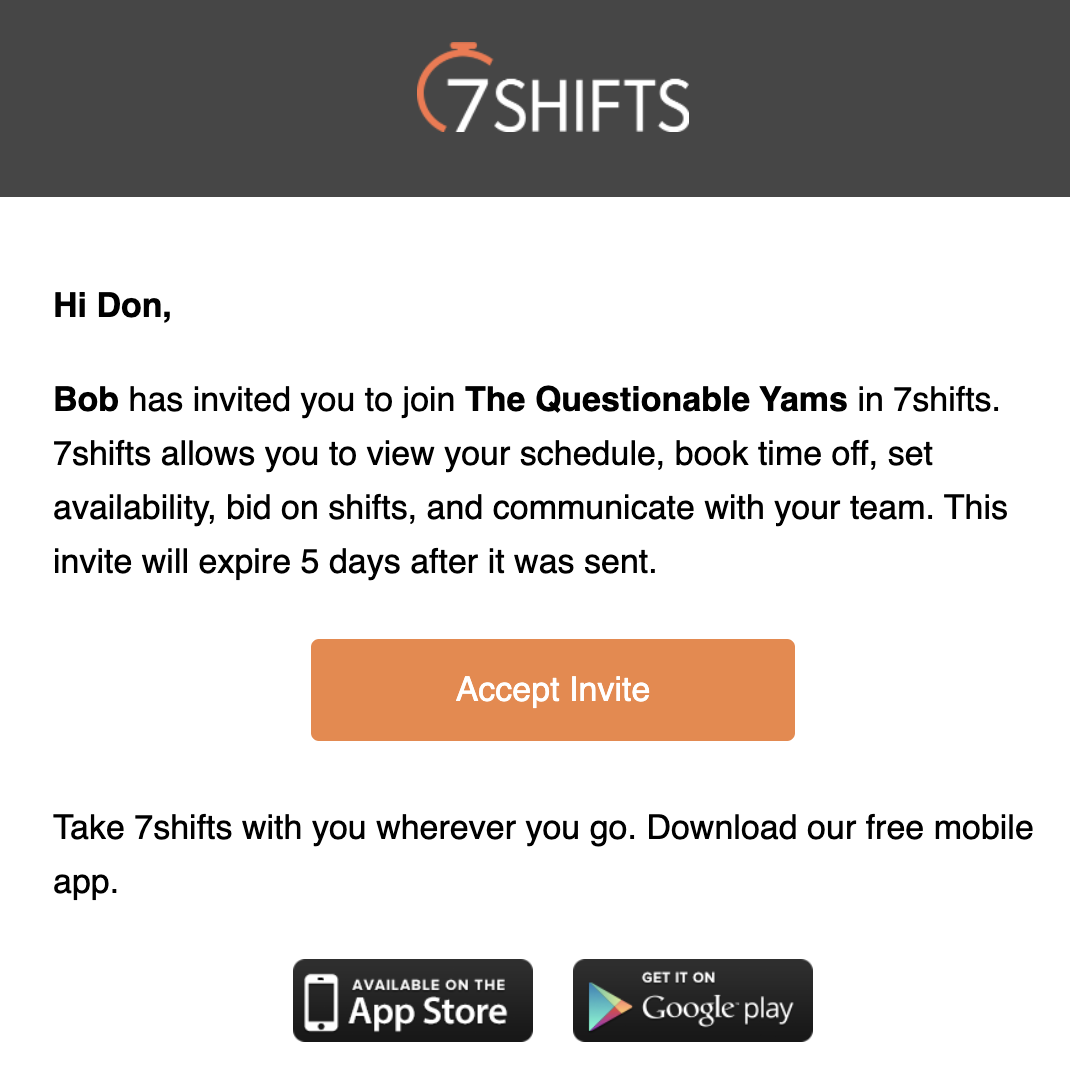 5. After your employee has completed one or more of the forms within their onboarding package, you will receive an email notification.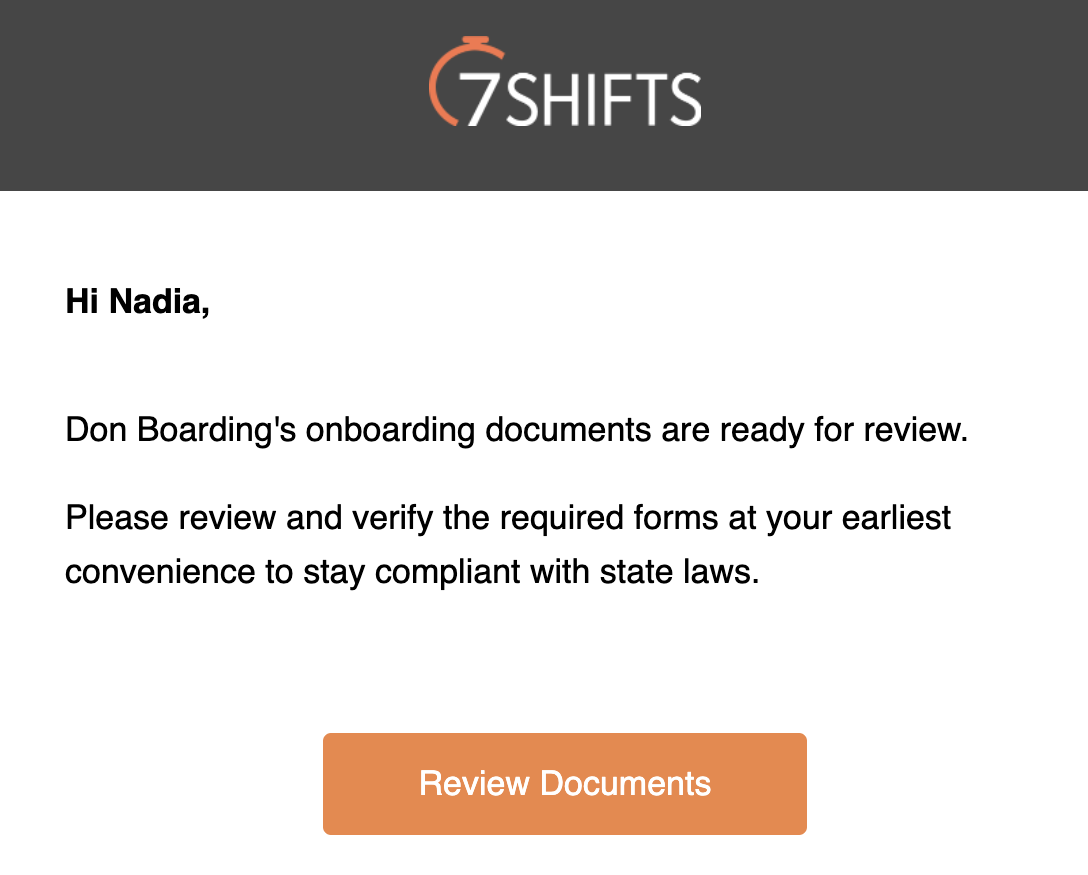 ---
Reviewing employee onboarding form packages
After an employee has completed the forms within their onboarding package, an email alert will be automatically sent to the Admin and Managers of that Location. However, you can go to the Onboarding dashboard at any time to review and approve these forms in 7shifts. Here, you can also track which forms still need to be completed by employees.
1. To go to the Onboarding dashboard, head to the more menu '☰ ' > Employees.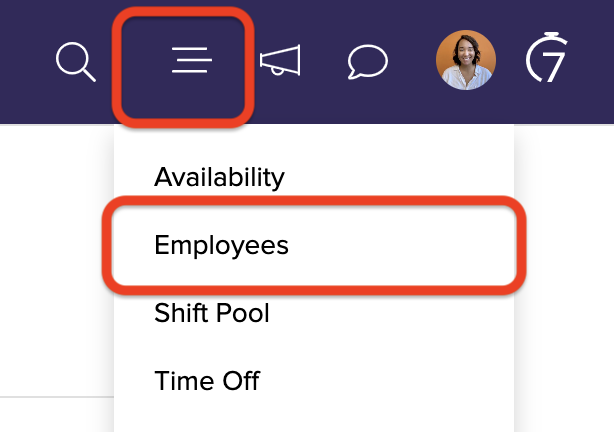 2. Then, click on the 'Onboarding' tab where you'll be able to see the progress of any Onboarding packages.

3. While viewing this Dashboard, you can sort the list of employees by name, see the progress for each employee's package, and click on 'Review' to approve their documents.
4. After you click on review, you'll be taken to that employee's forms. You can toggle between each form by clicking on the form's name on the left side of the screen.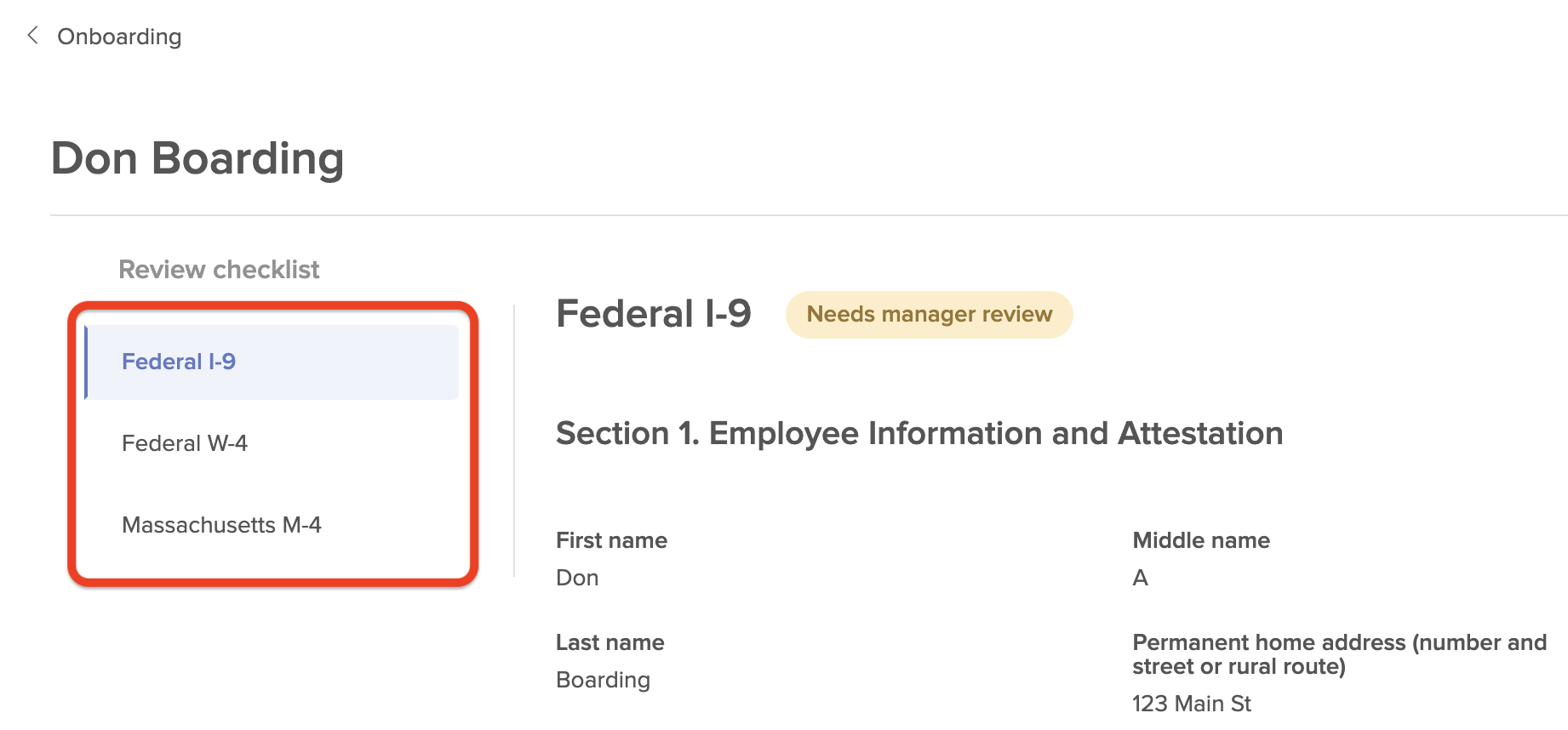 5. For some documents you may need to simply scroll down and approve the information. Other documents may require you to fill out the employer portion of the form, which is found further down the page.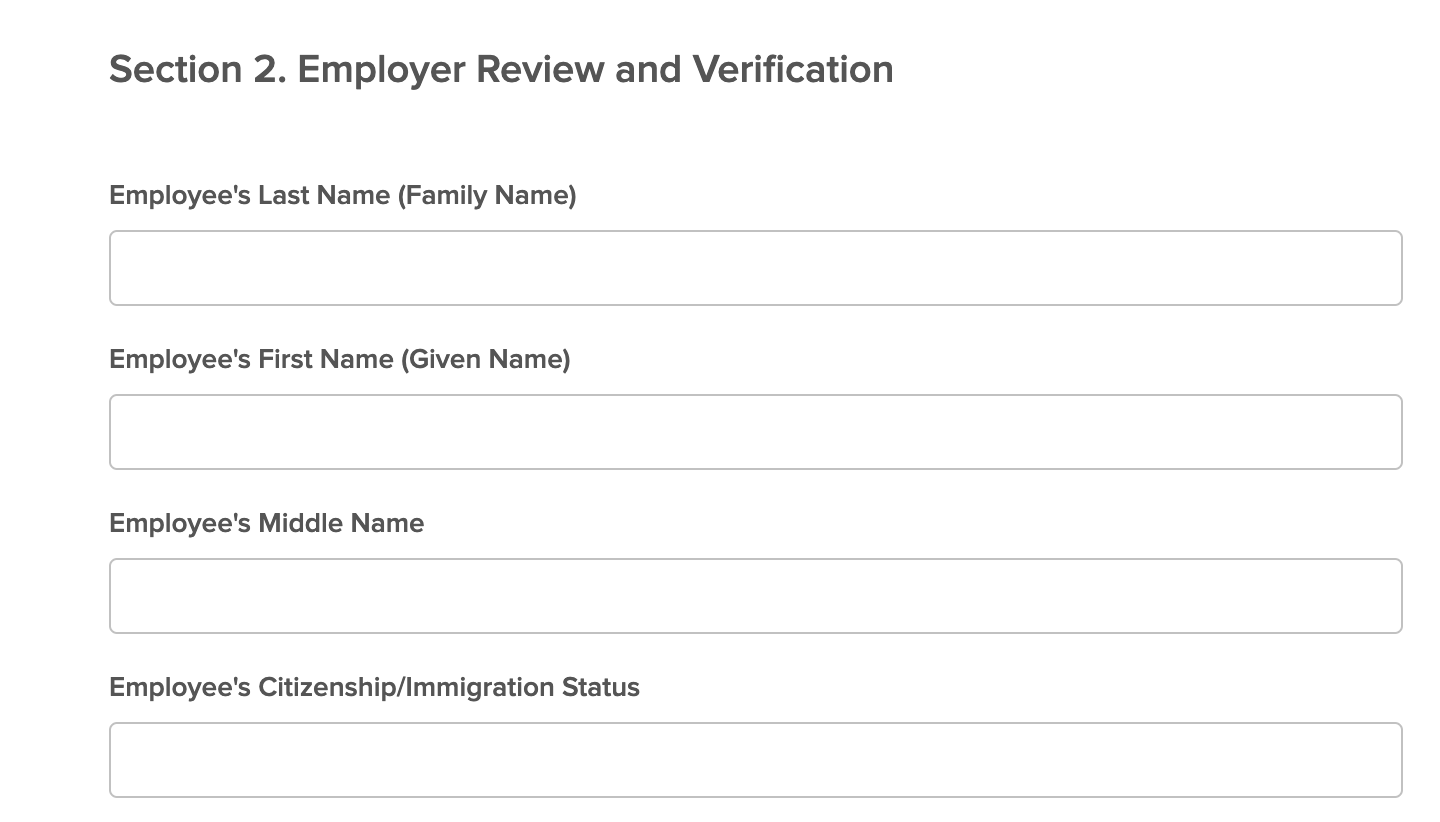 ⚠️ If you are required to fill out a portion of the form, be sure not to close or navigate away from the page or your progress may be lost.
⚠️ If you notice any errors that the employee needs to correct,
see the steps here
to request changes.
6. When you're finished, click on 'Approve' at the bottom of the page.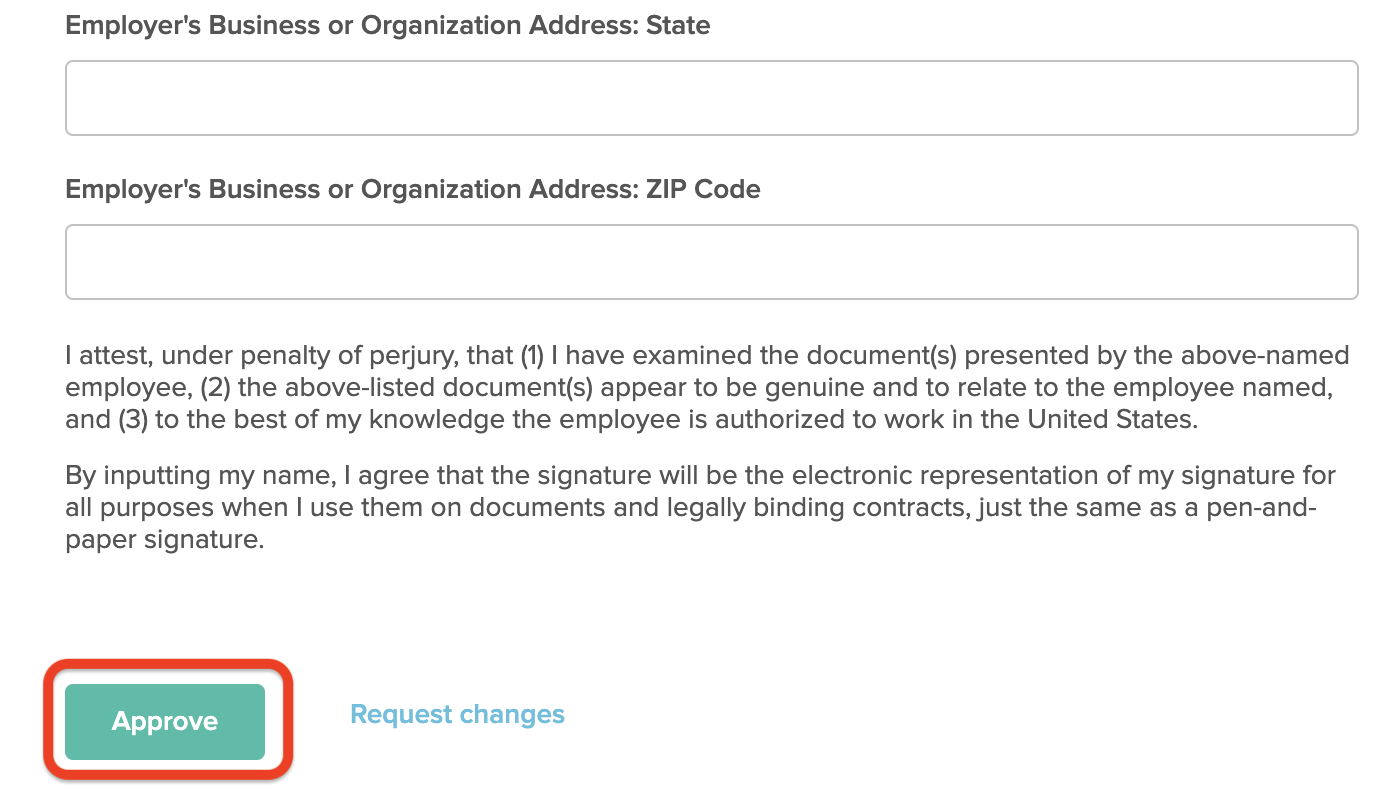 7. After you click on 'Approve', you'll immediately be taken to the next document in the package that requires your approval. As you work through the list, the completed documents will have a checkmark beside them.

8. At the bottom of the last form, click on 'Approve and complete package.'

9. Finally, click on 'Yes' to confirm.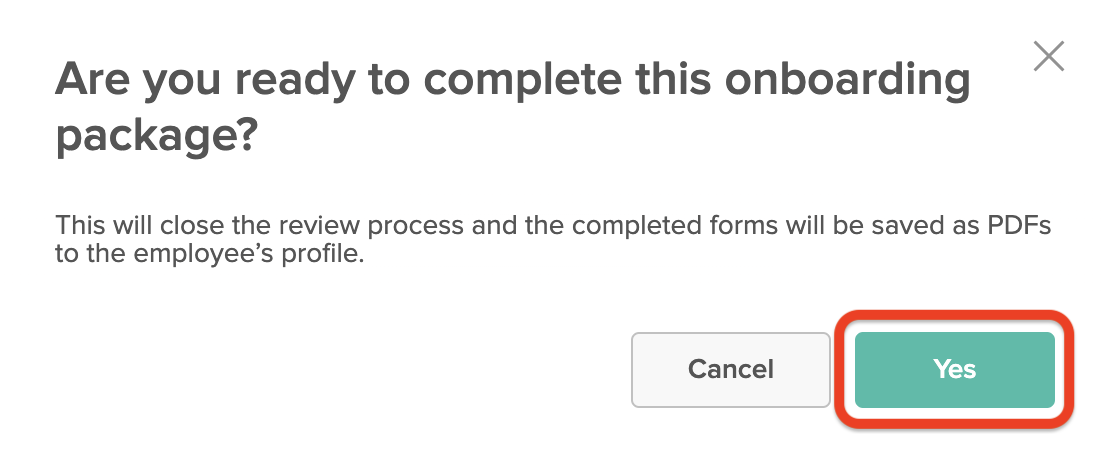 Congratulations, you've onboarded your employee!
Going forward, these files can be found within the 'Documents' tab of the employee's profile.
Once all the tax forms have been 'Approved' and saved to the employee's profile, you'll be able to open, view and print the final forms with all the provided information.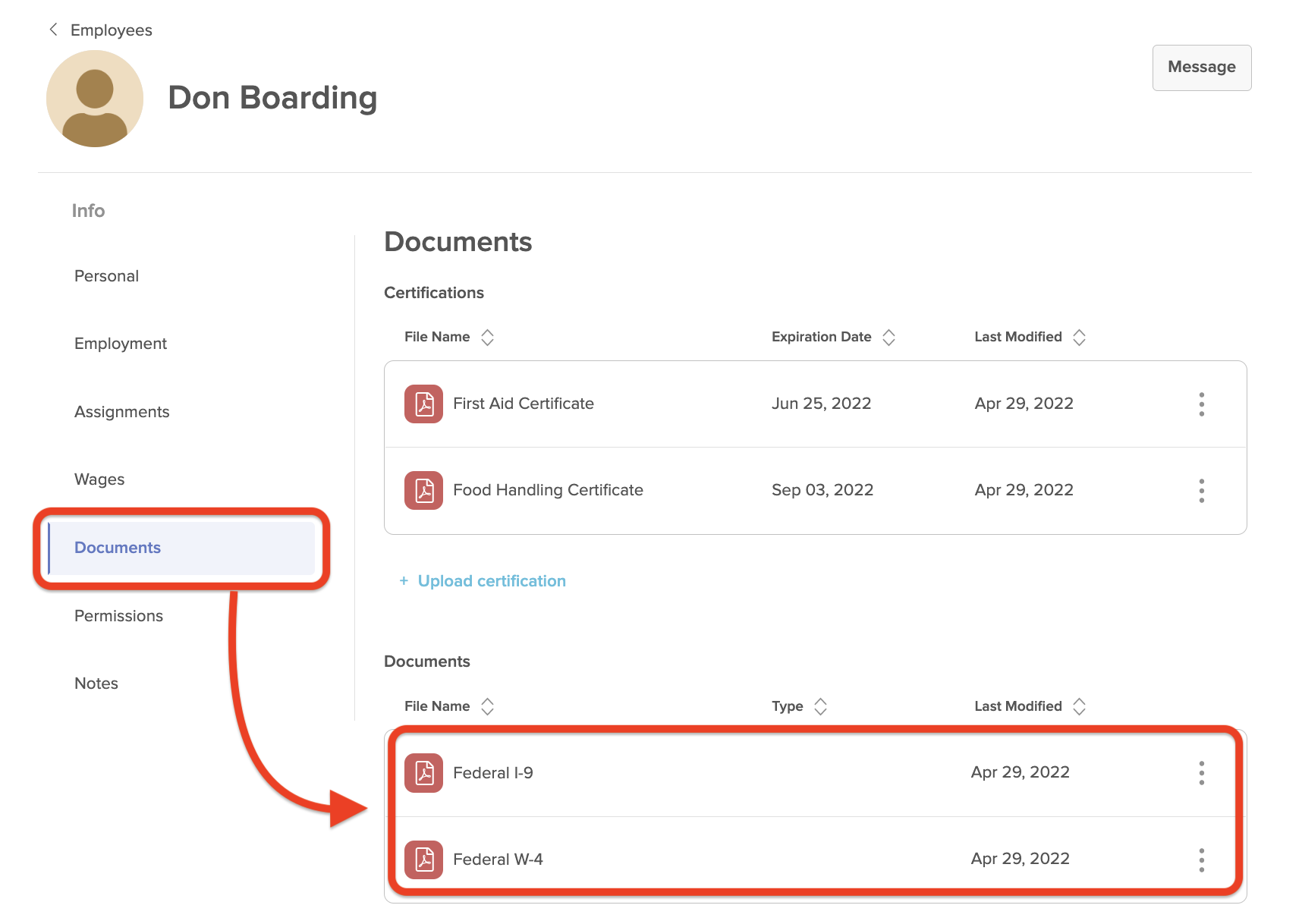 ---
Requesting edits
If you find any errors in a form that the employee must correct, you can request them to make the required changes.
1. While viewing the document, scroll to the bottom of the page and click on 'Request changes.'

2. A comments box will appear where you can provide the employee details for what changes are needed. Then, Click on 'Send request.'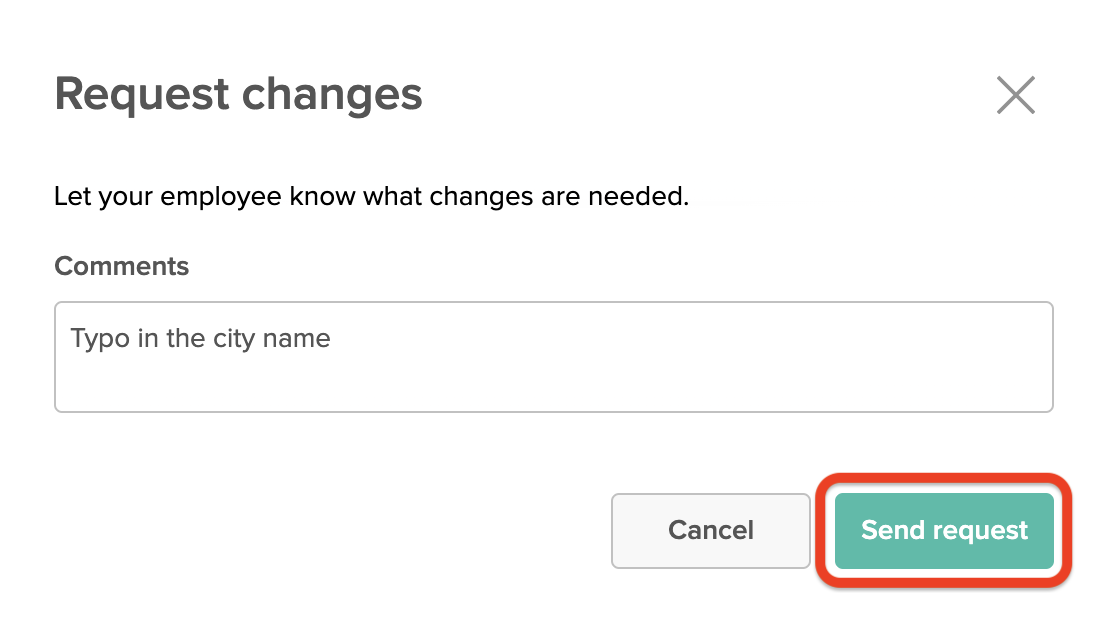 3. After you send the request, the employee will immediately receive an email notification with the document name and comments you provided. You will receive also an email notification after they resubmit the document.