This feature will allow Employees to submit feedback on how their shift went via a push reminder. With a better pulse on your team's satisfaction, you can deal with issues as they come up and improve the quality of service for everyone before any problems arise.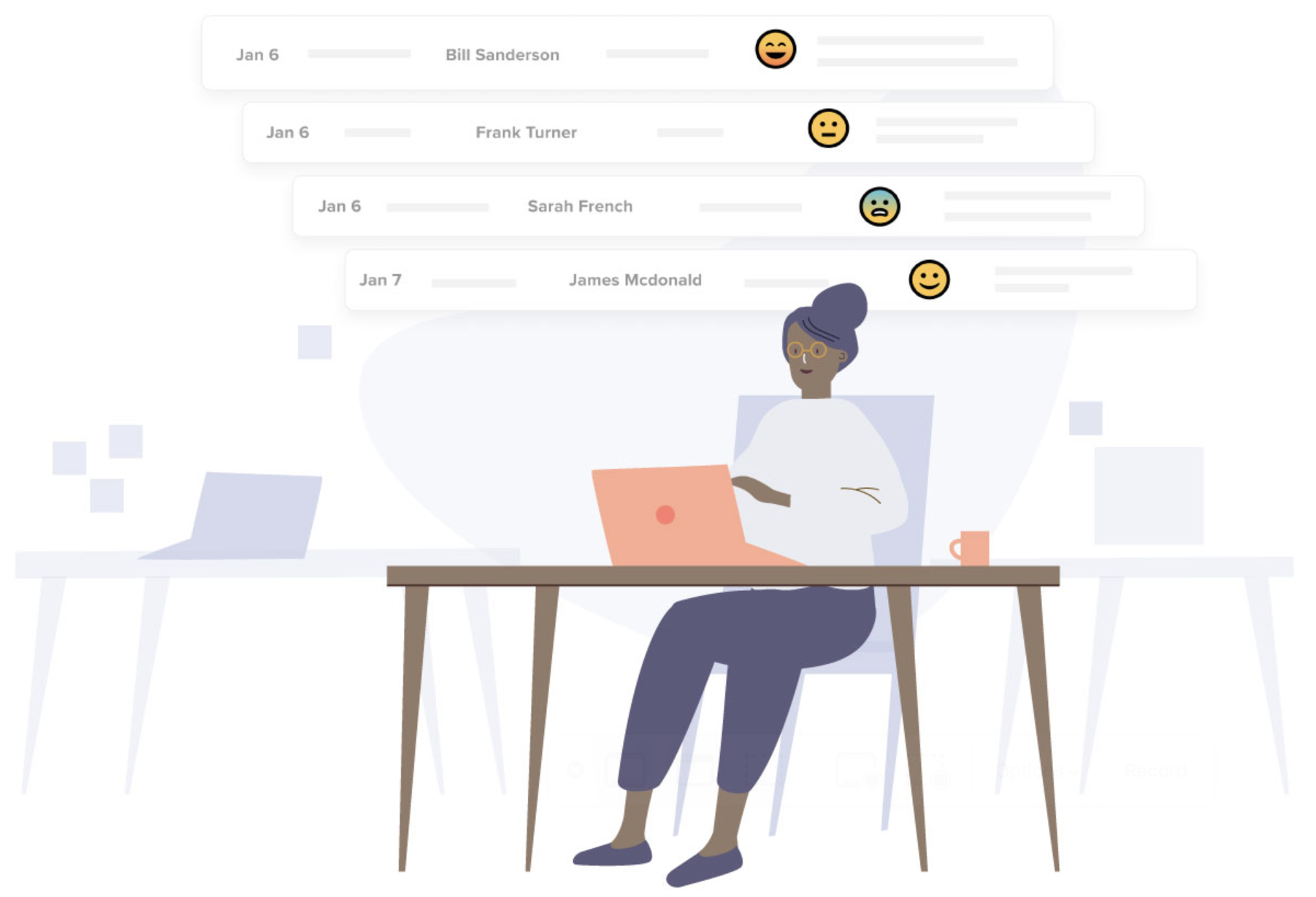 ⚠️Under applicable law, employees may be entitled to compensation for time they spend using the Shift Feedback feature. 7shift recommends consulting with counsel or a local HR professional for guidance regarding wage and hour requirements in your location(s).
⚠️ Access to Shift Feedback may require an upgrade from your current plan.
---
To Enable Shift Feedback
1. In the left navigation bar, select Settings > Locations / Departments / Roles.
2. Click the 'Pencil' icon

next to the Location.



3. Select the 'Shift Feedback' tab, then check the box next to 'Enable shift feedback.'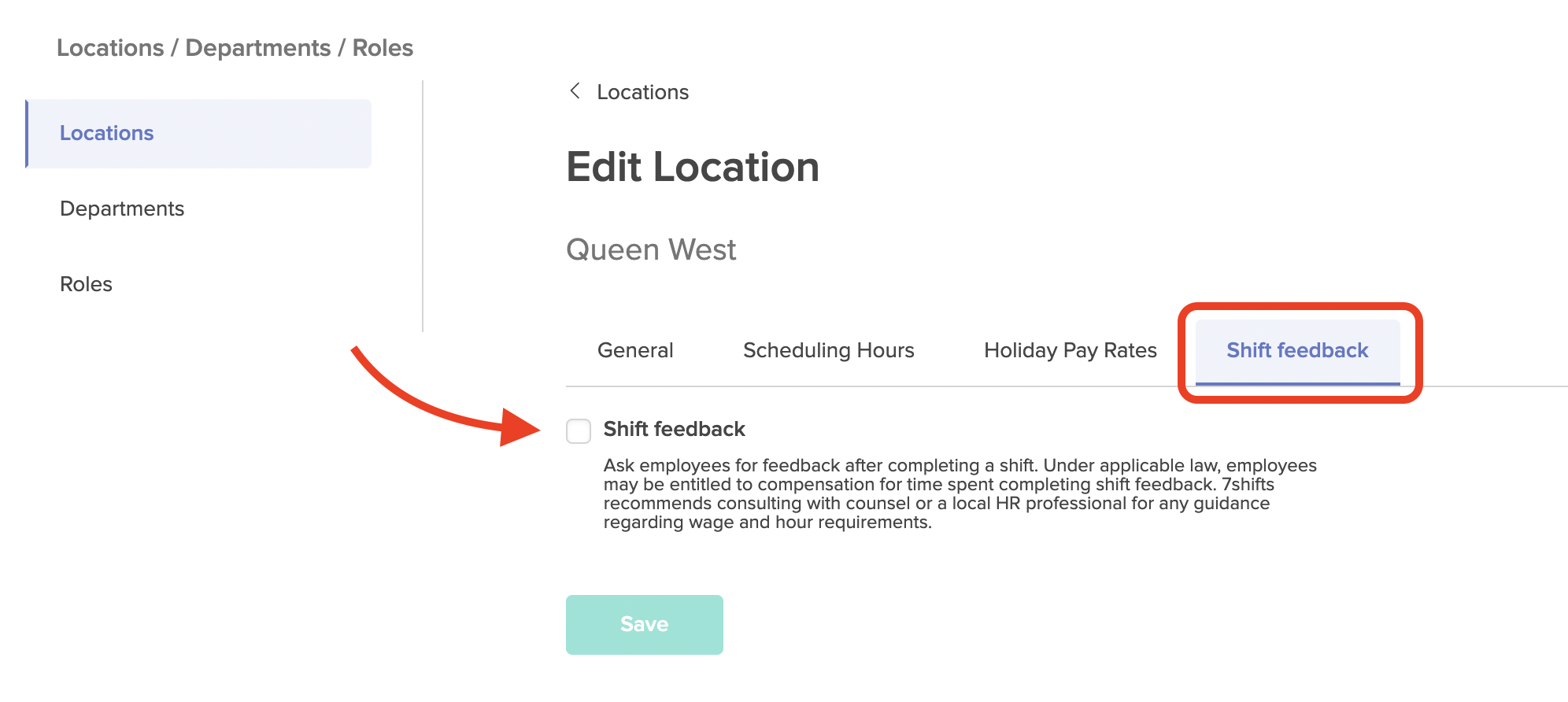 4. Set your preferences for when Shift Feedback notices are sent out to Employees, and be sure to click 'Save.'
⚠️You can set the notification to be sent out between 1-60 minutes before or after the end of their scheduled shift.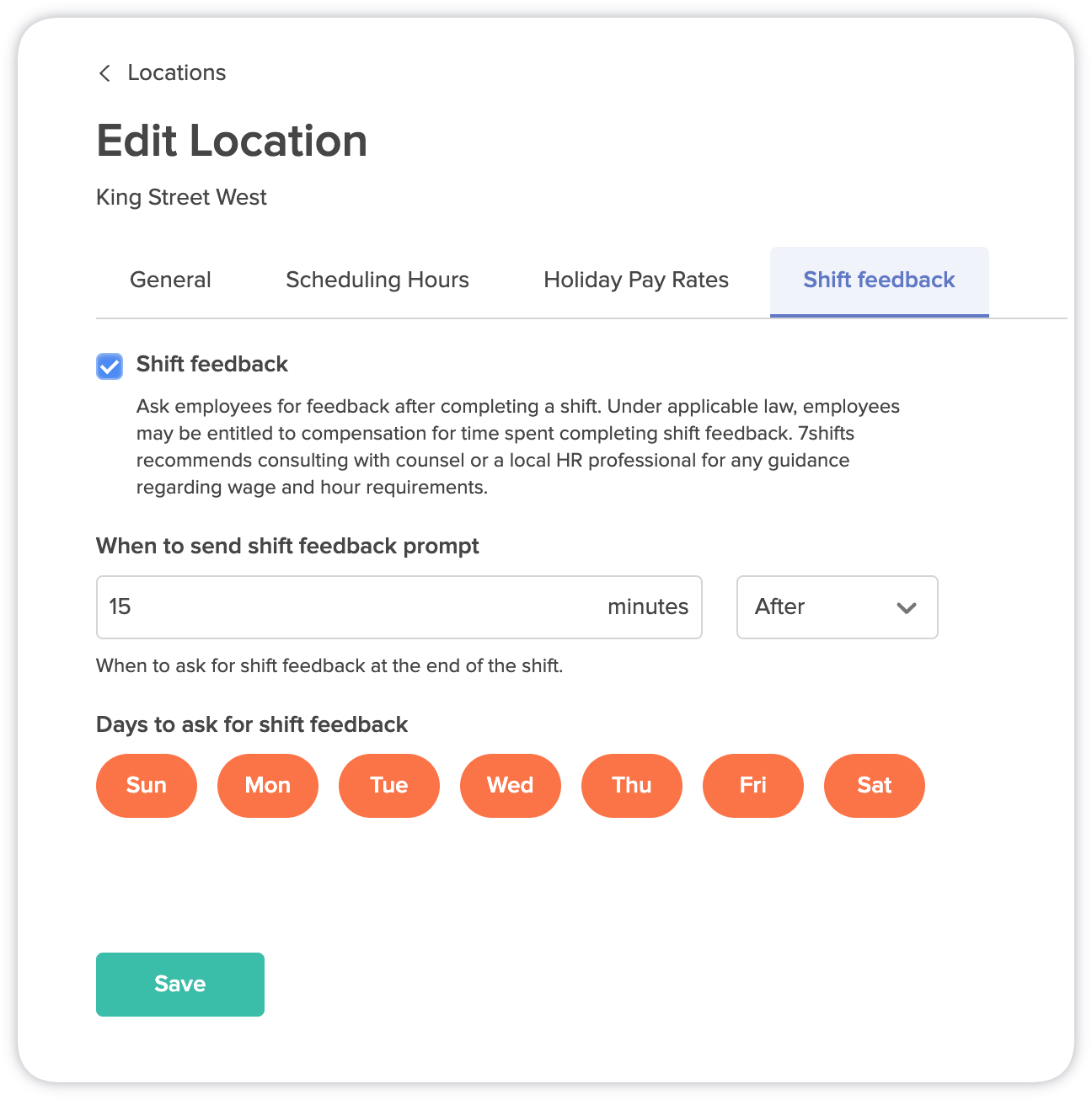 Employees will have 6 hours to respond to the Shift Feedback survey after the notification is sent.
Click here to see how employees will be able to submit their feedback surveys.
---
Reviewing Shift Feedback
All Shift Feedback details will be visible to any Admins in the account.
⚠️Managers and Assistant Managers, with the permission 'Can view Shift Feedback' enabled, are able to view the feedback details within their Location(s). Read more about Manager Permissions here.
To review Shift Feedback:
1. Click on 'Log Book' at the top of the page. Here you will see an average score for the day in your insights area.
You can also view Shift Feedback on the Engage Page.

2. To view more detailed data, click 'View Shift Feedback'. You will see all submitted scores and comments and can filter these by Roles and ratings.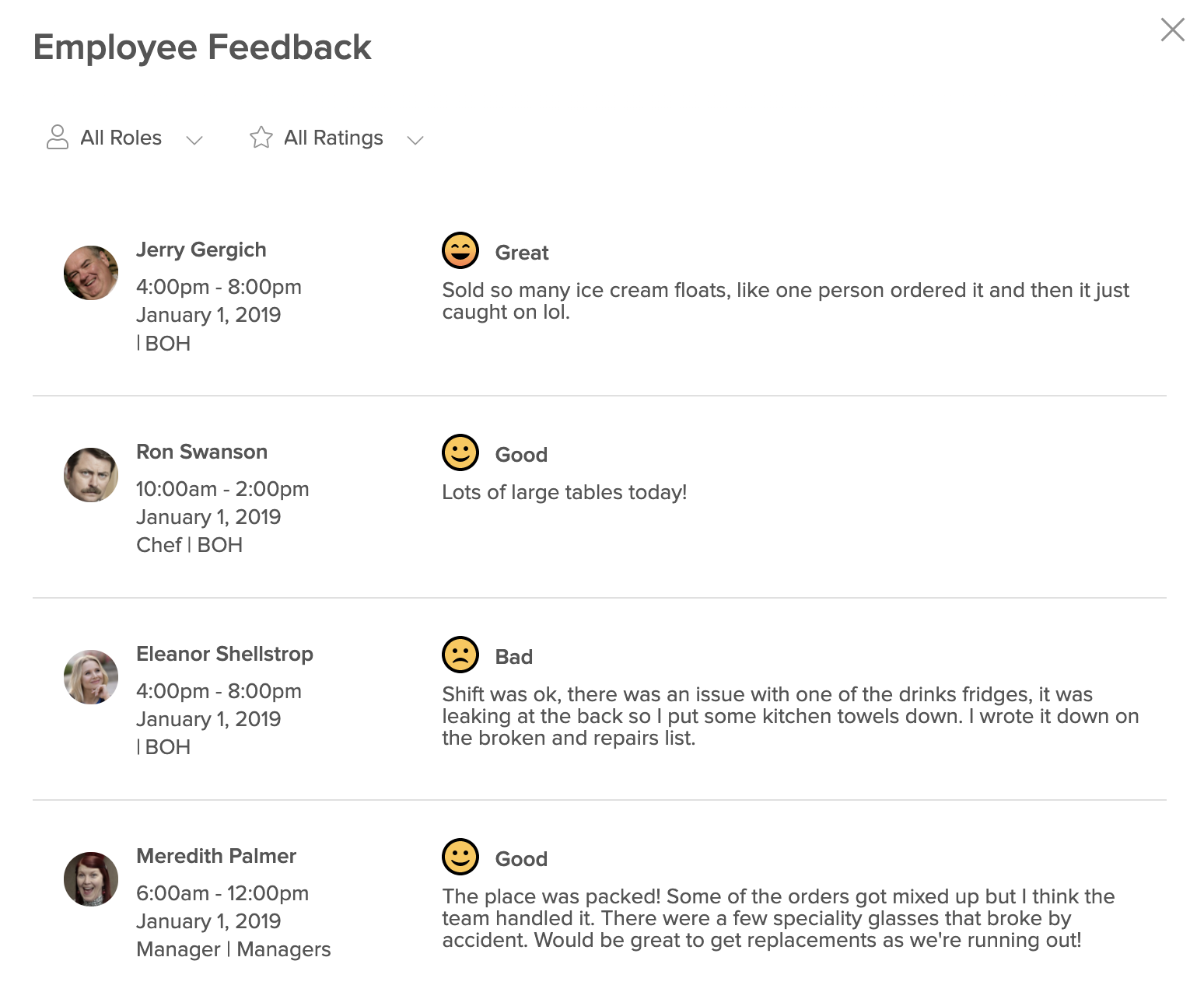 3. All your Shift Feedback data is viewable in a report format and exportable as a .csv file. 
Click here for more information on the Shift Feedback Report.
---