If your employer has enabled Shift Feedback, you will receive a push notification asking how your shift was, at a time selected by your employer.
⚠️ The Shift Feedback will be accessible for you to fill out for 6 hours after you receive the notification.
The push notification will look like this: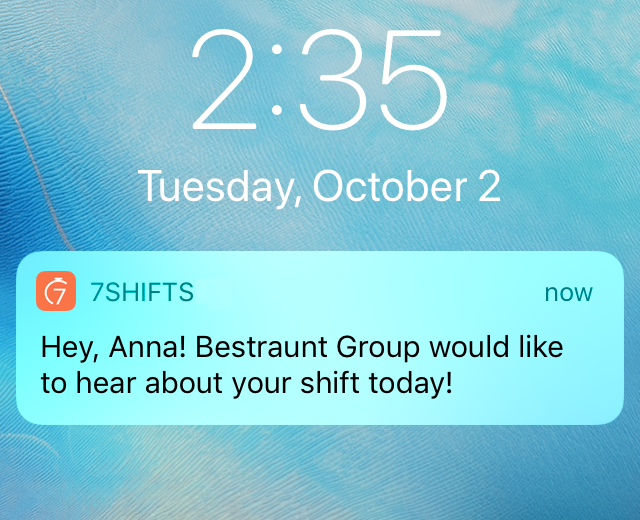 This is your chance to let your employer know how things went! Enter your feedback, then tap 'Submit.'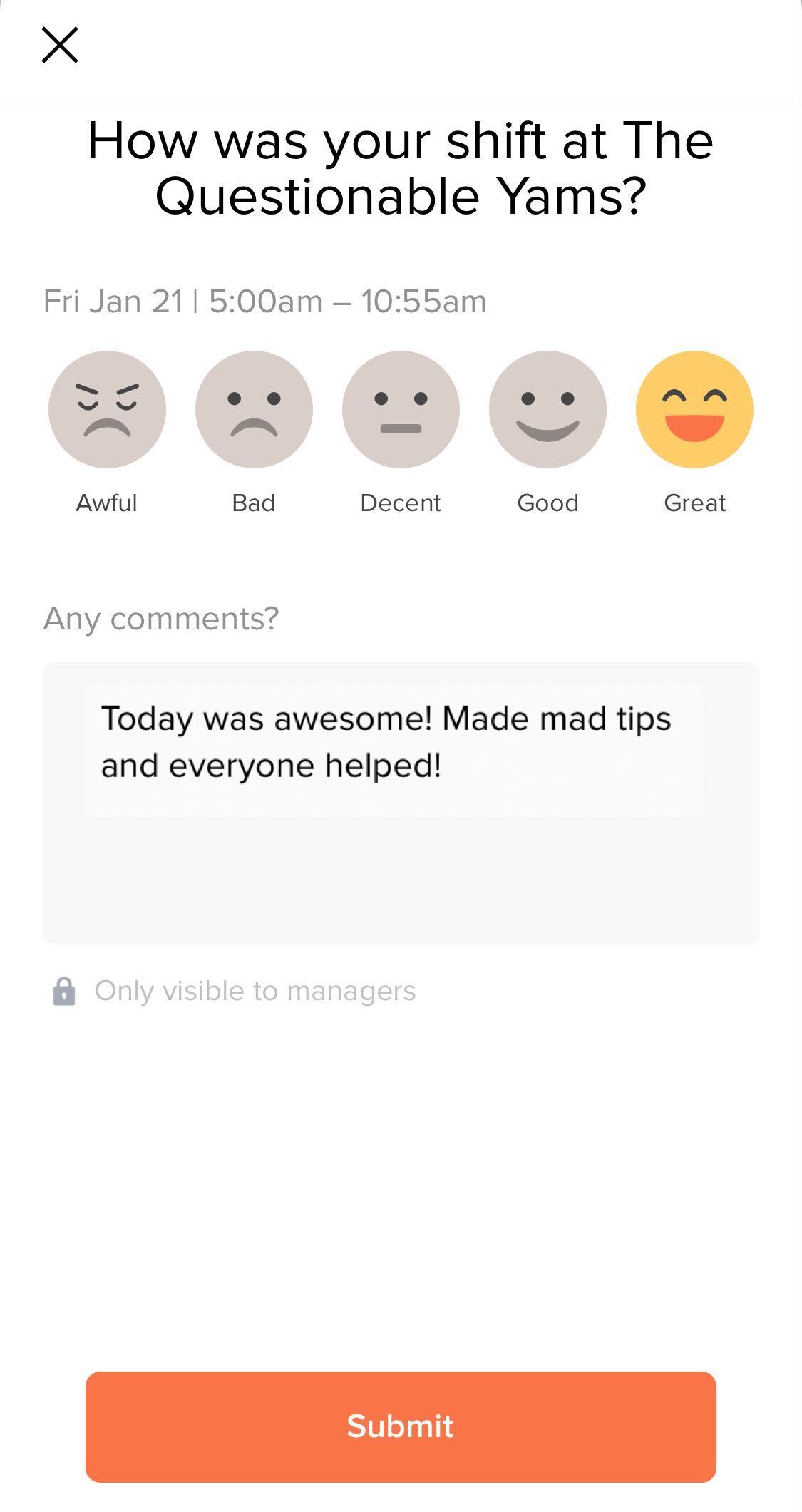 ⚠️ This feedback will be visible to all Managers and Admins for your Location.