If you are using 7punches, you can enable the ability for Employees to clock in / out for their breaks in order to remain compliant with your regional labor requirements.
⚠️ Access to certain features may require an upgrade from your current plan.
---
Enabling Breaks
⚠️ Only Admins can access the 7punches settings.
Here's how to enable this in your 7shifts account:
1. Head over to Time Clocking > Settings.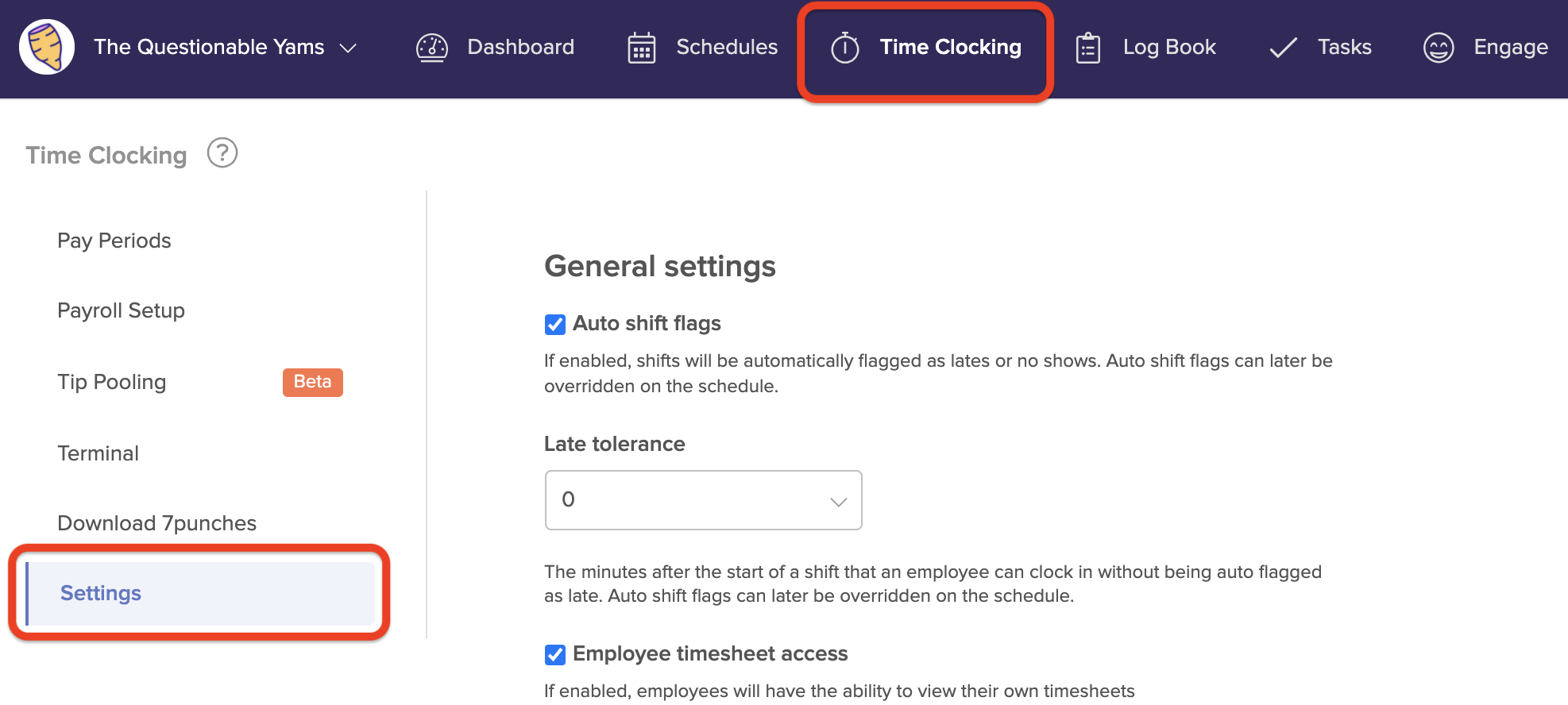 2. Scroll down and check the box next to 'Allow breaks.'
3. Once the breaks feature is enabled, you can select your break type. Choose if all your breaks will be 'Paid' or 'Unpaid.'

4. Be sure to click 'Save' at the bottom of the page.
---
Custom & Enforced Breaks
If you would like some breaks to be paid and others to be unpaid, select 'Custom / Enforceable' when enabling the Breaks feature.
1. To select your Break type, click the drop-down menu and select your preferred type.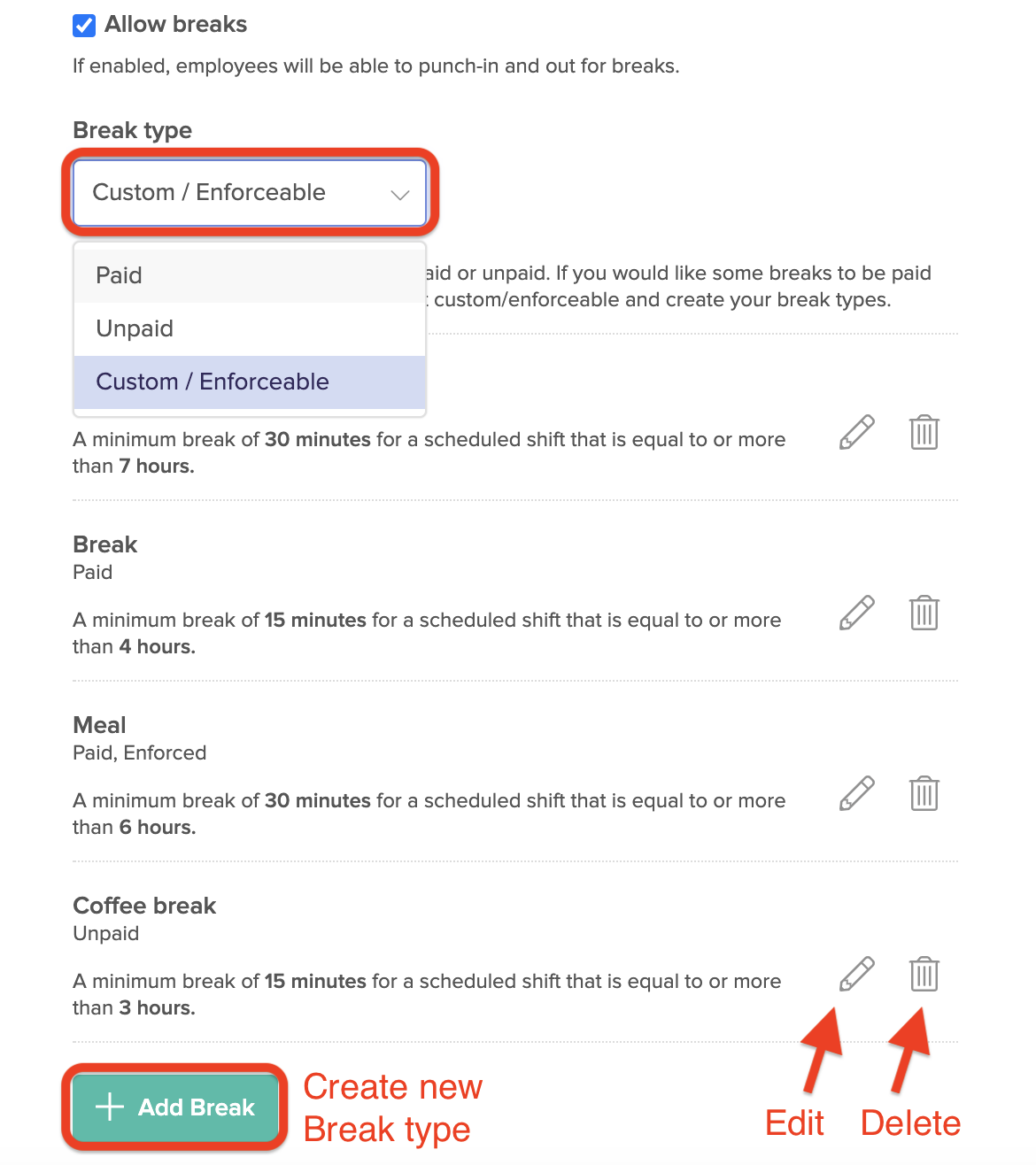 2. To add a break, click the green add button and fill in the following requirements to adhere to your labor laws:
Break type - 'Paid' or 'Unpaid.'
Break name - This will be what's listed for employees to choose from when punching in / out for their breaks.
Break length - The number of minutes this break should be.
Shift length - The number of hours an employee needs to be scheduled for to quality for this break.
Enforced - Select if the break is mandatory for employees to take. We will notify your managers currently working with a push notification (Break Alert) if your employees are at risk of missing these mandatory breaks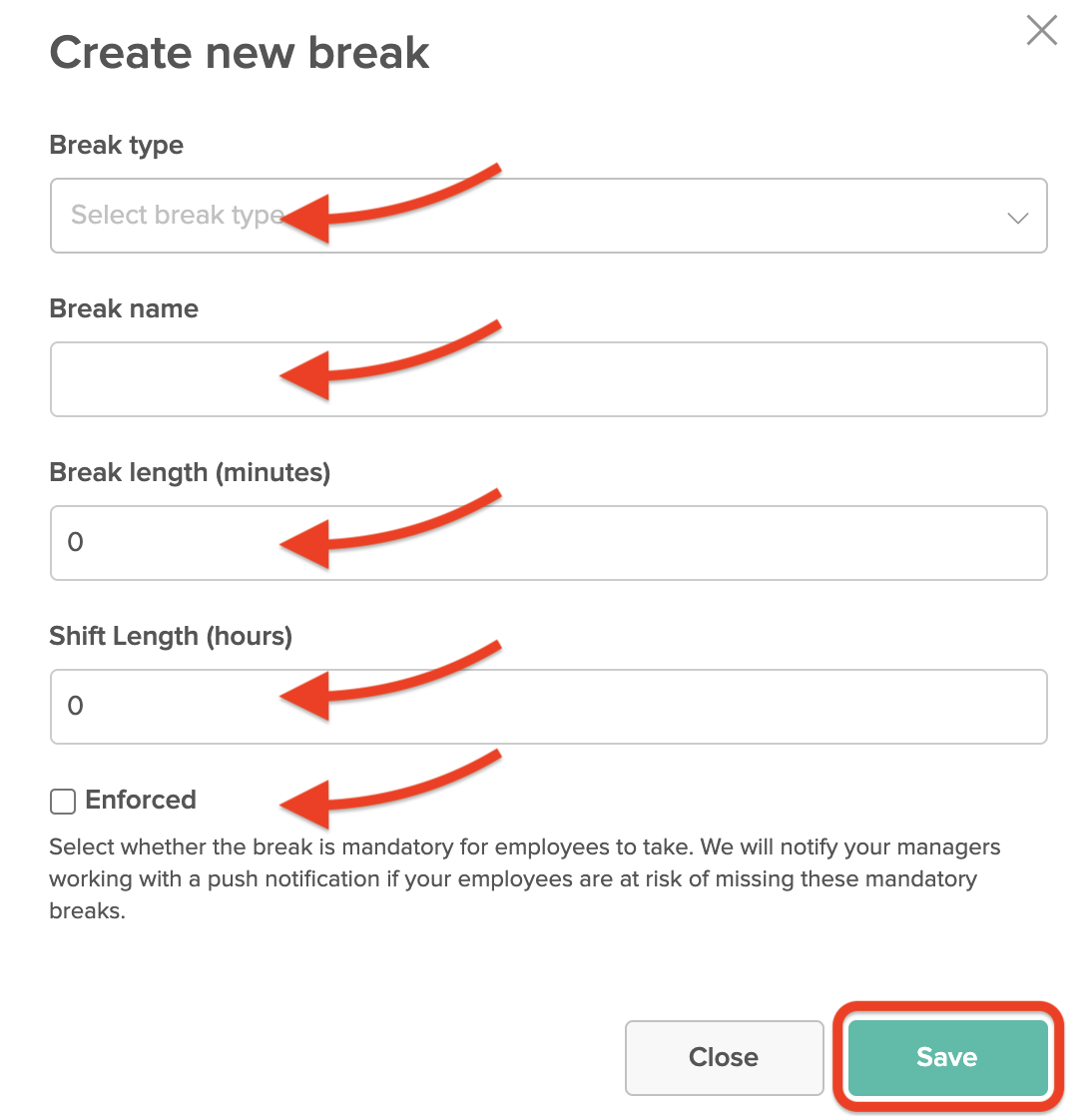 3. Click 'Save' when you're done.
⚠️ Custom breaks will appear as options for employees based on their scheduled shift's duration.
⚠️ An 'Enforced Break' is only possible when the employee is punched in for a scheduled shift. If the employee is punched in without a scheduled shift, the 'Enforced Break' will not apply.
---
Employee Perspective
At the beginning of their shifts, Employees clock in as they normally would with their unique punch ID. When it's time for their break, the Employee will punch in again and will be presented with this screen: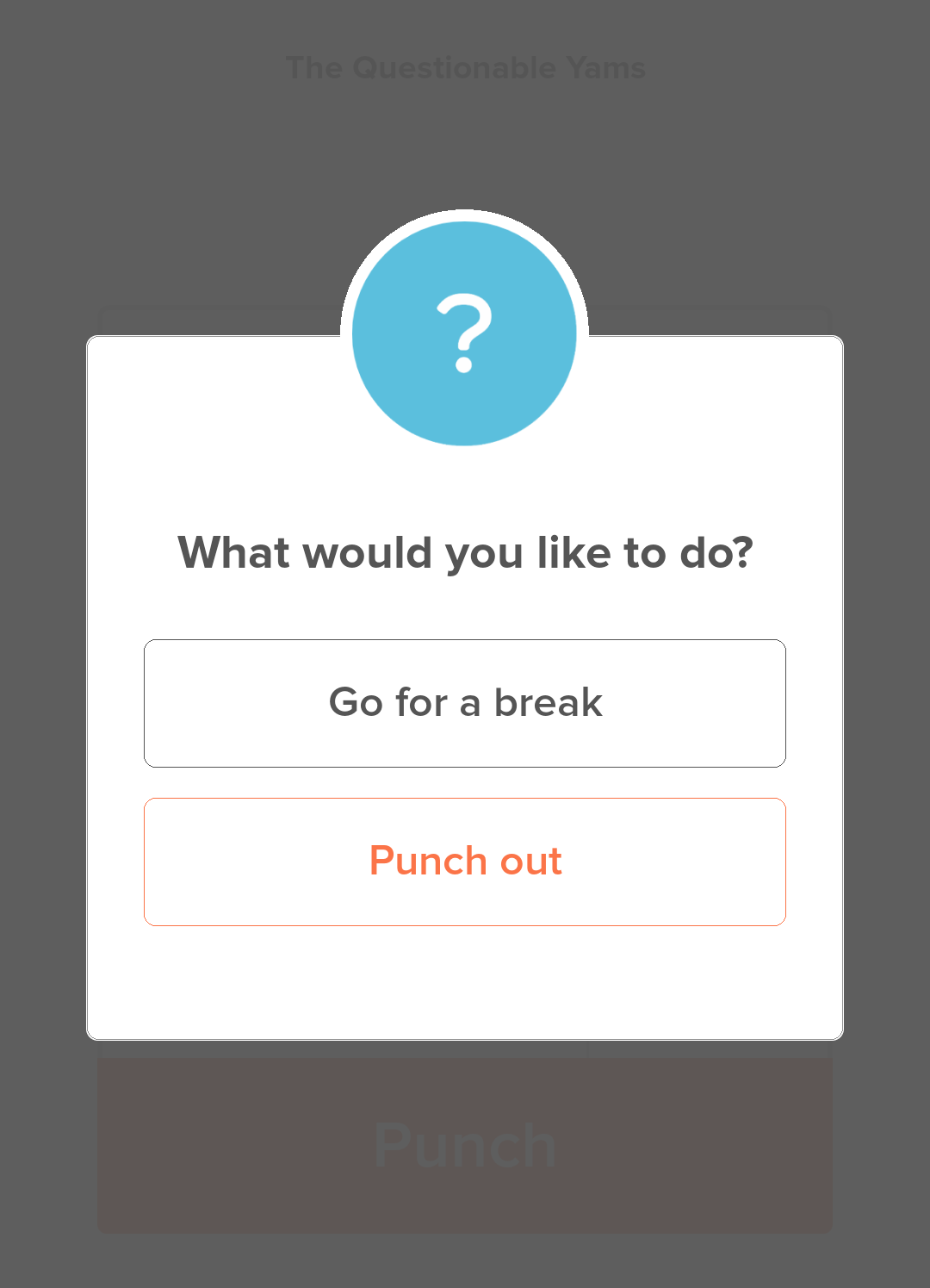 ⚠️ If you have set up Custom Breaks, the Employee will need to select the appropriate break option.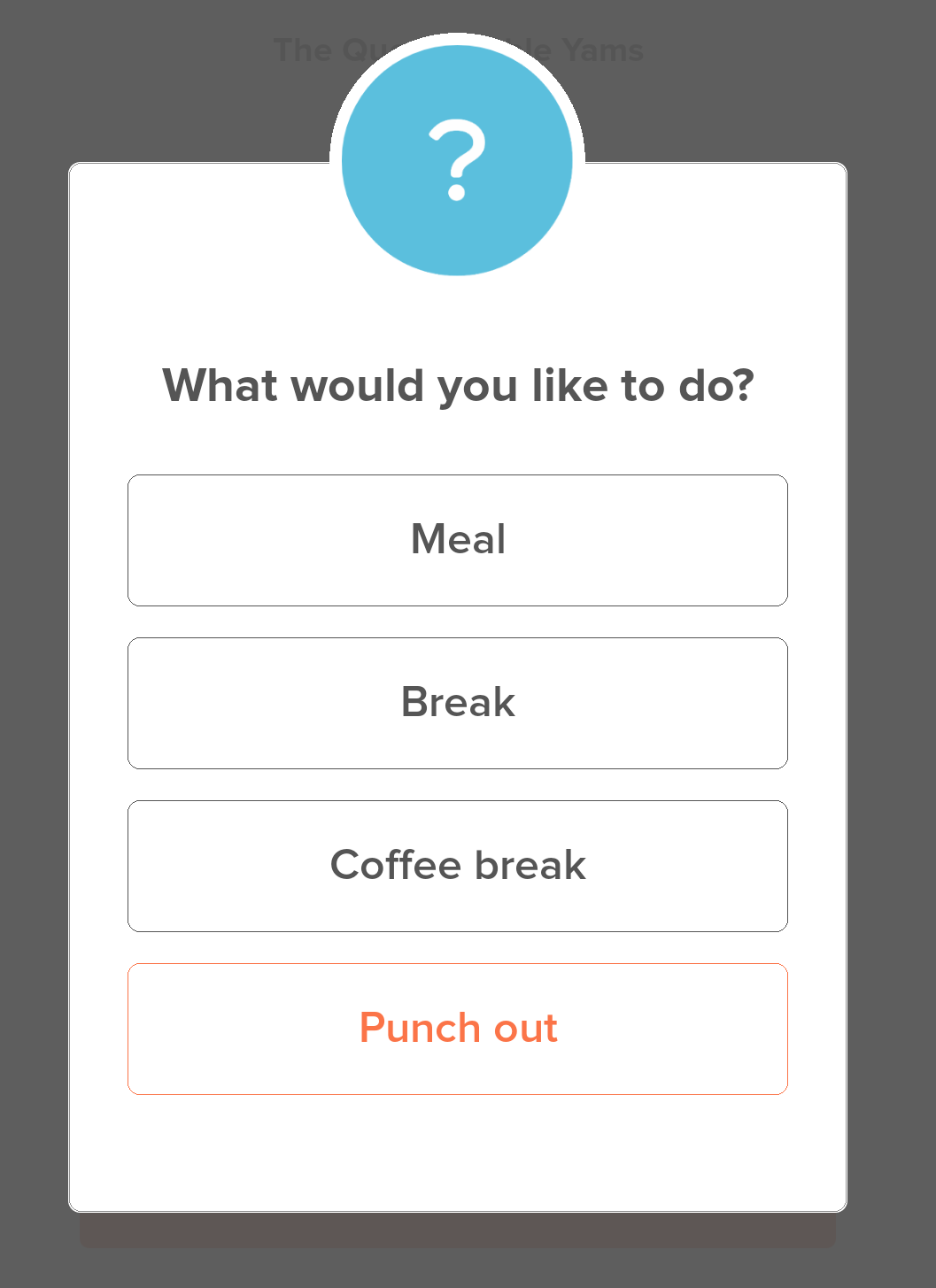 Once the Employee returns from their break, they simply punch in again and will see how long they were on break for: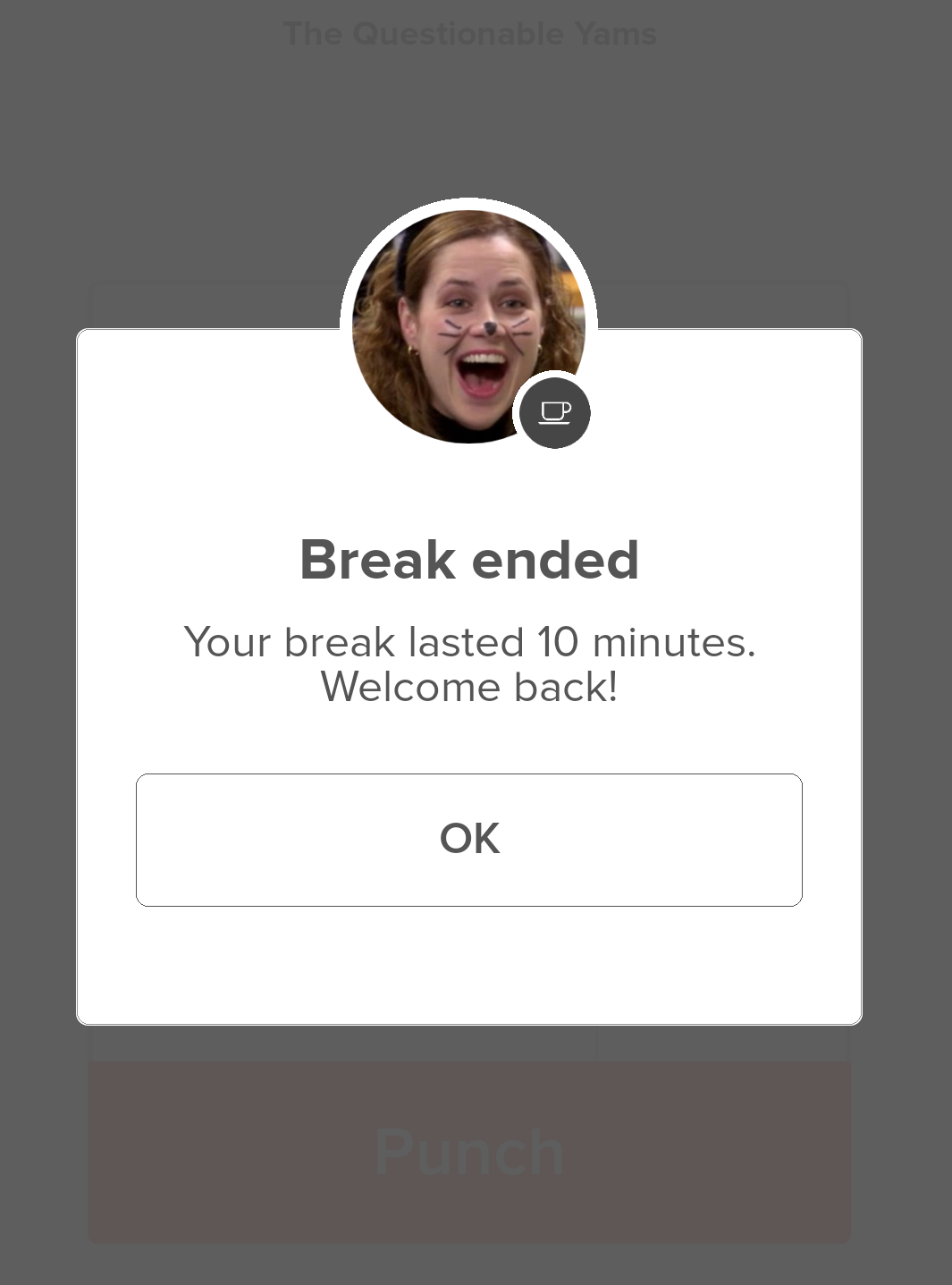 ⚠️ If an employee tries to punch back in from an Enforced Break too early, they will be unable to do so and see the following error message: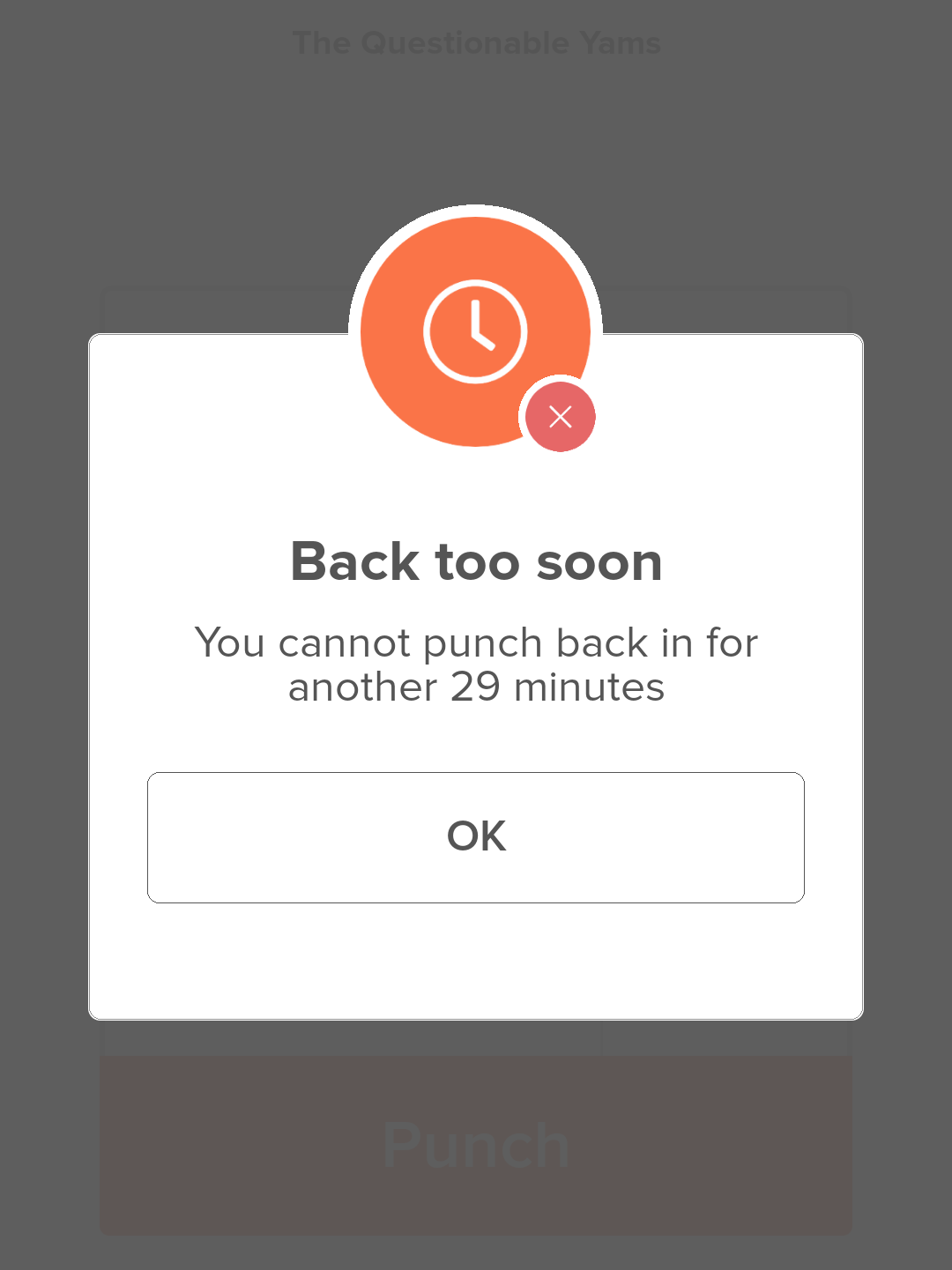 ---
Admin & Manager Perspective
Admins, as well as Managers with the 'Can manage time punches' permission enabled, can see the breaks (paid or unpaid) as they happen. To see this, click on the 'Clock' icon at the top of the screen, then select the appropriate Pay Period.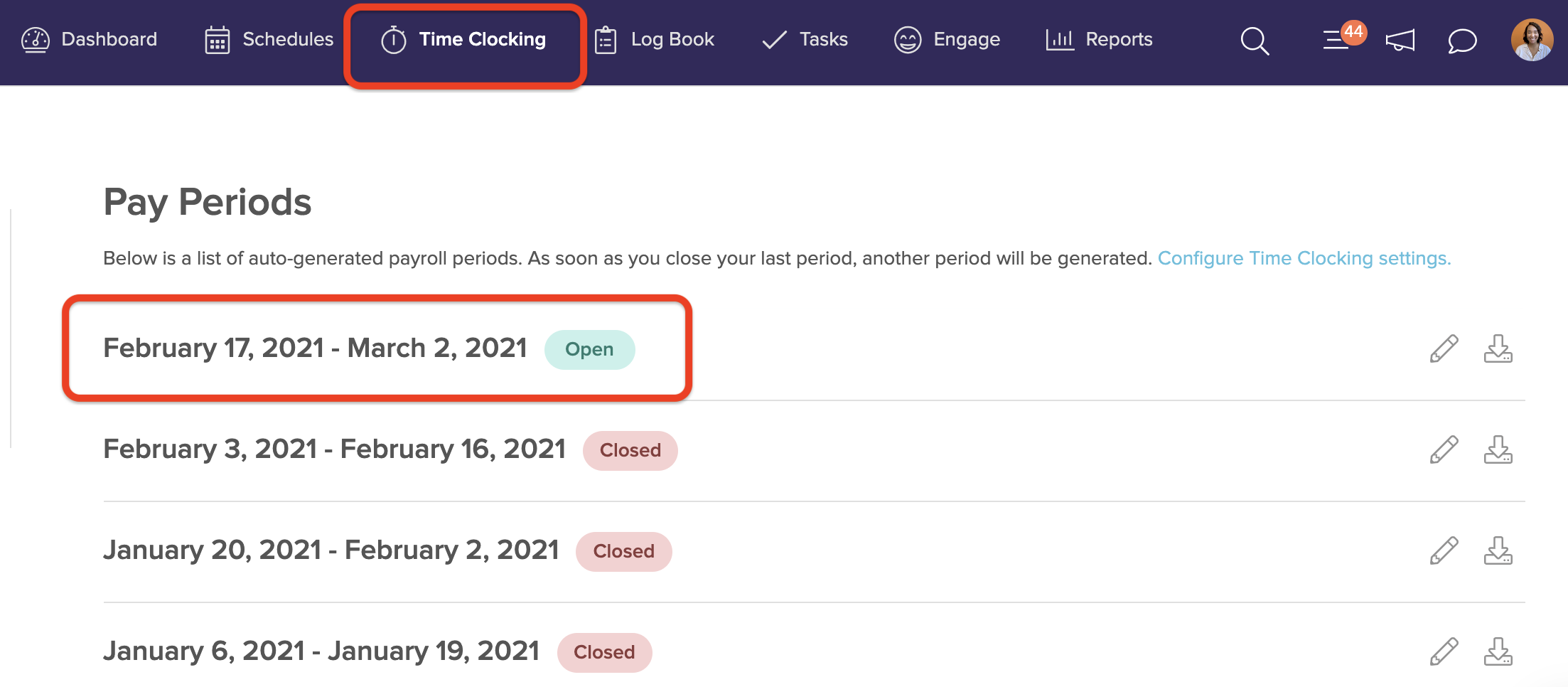 Active breaks:

Completed break:

Click here to see how employees' punches appear on the mobile app.
---
Worked Hours and Wages Report
In addition to viewing the recorded breaks from the Pay period, you can see breaks (paid or unpaid) on the Worked Hours & Wages Report. You can find this data by going to Reports > Worked Hours & Wages > Get Report.

⚠️ Breaks will appear on this report for approved punches only.