With 7punches, Admins can now set up 'Enforced' breaks to enable Break Alerts and ensure labor compliance.
When an employee reaches 75% of the minimum shift length (time required to receive the break), and has not clocked out for their 'Enforced' break, Admins / Managers who are on a scheduled shift will receive a mobile push alert to notify them that the 'Enforced' break has not been taken:
⚠️The Break Alerts feature may require an upgrade for your current plan.

⚠️If you have activated 'Enforced' breaks, this feature will be automatically enabled.
⚠️Managers will only receive alerts for Employees for the Departments they are assigned to, and if they are also scheduled to work that day.

⚠️Admins who have 'Appear as an employee' unchecked in the 'My Account' settings will automatically receive all break alerts, but can disable those alerts in their Notification settings.
---
Enabling Break Alerts 
To enable Break Alerts, you will first need to set up 'Enforced' breaks: 
1. Login as an Admin > head over to Time Clocking > Settings.

2. Check the box labelled Allow breaks.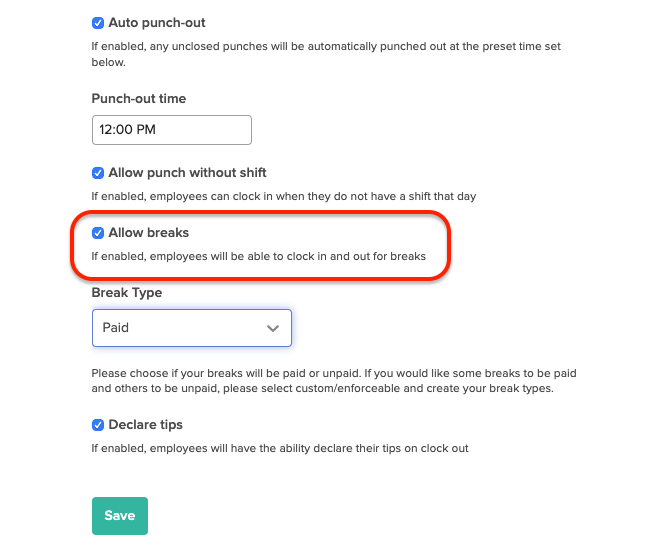 3. From the 'Break type' dropdown select 'Custom / Enforceable.'
Selecting 'Custom / Enforceable' will also allow you to set some breaks as paid and others as unpaid.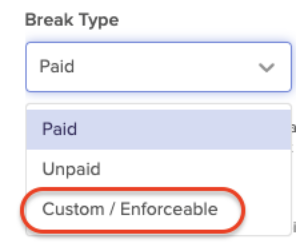 4. Add a break by clicking '+ Add Break.'
Fill in the Break type, Break name, Break length, and Shift length. Ensure you choose 'Enforced' before clicking 'Save.'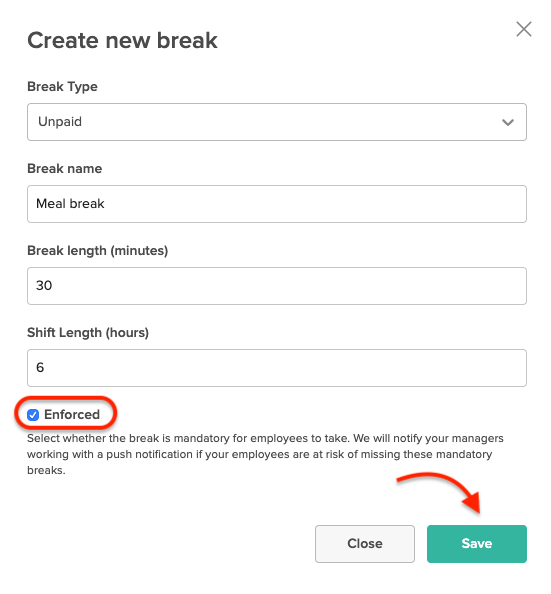 That's it! Break Alerts are now active.
---
Managing Notifications
You can enable or disable the notifications for Break Alerts by:
1. Hover over the navigation bar and select Settings > Notifications: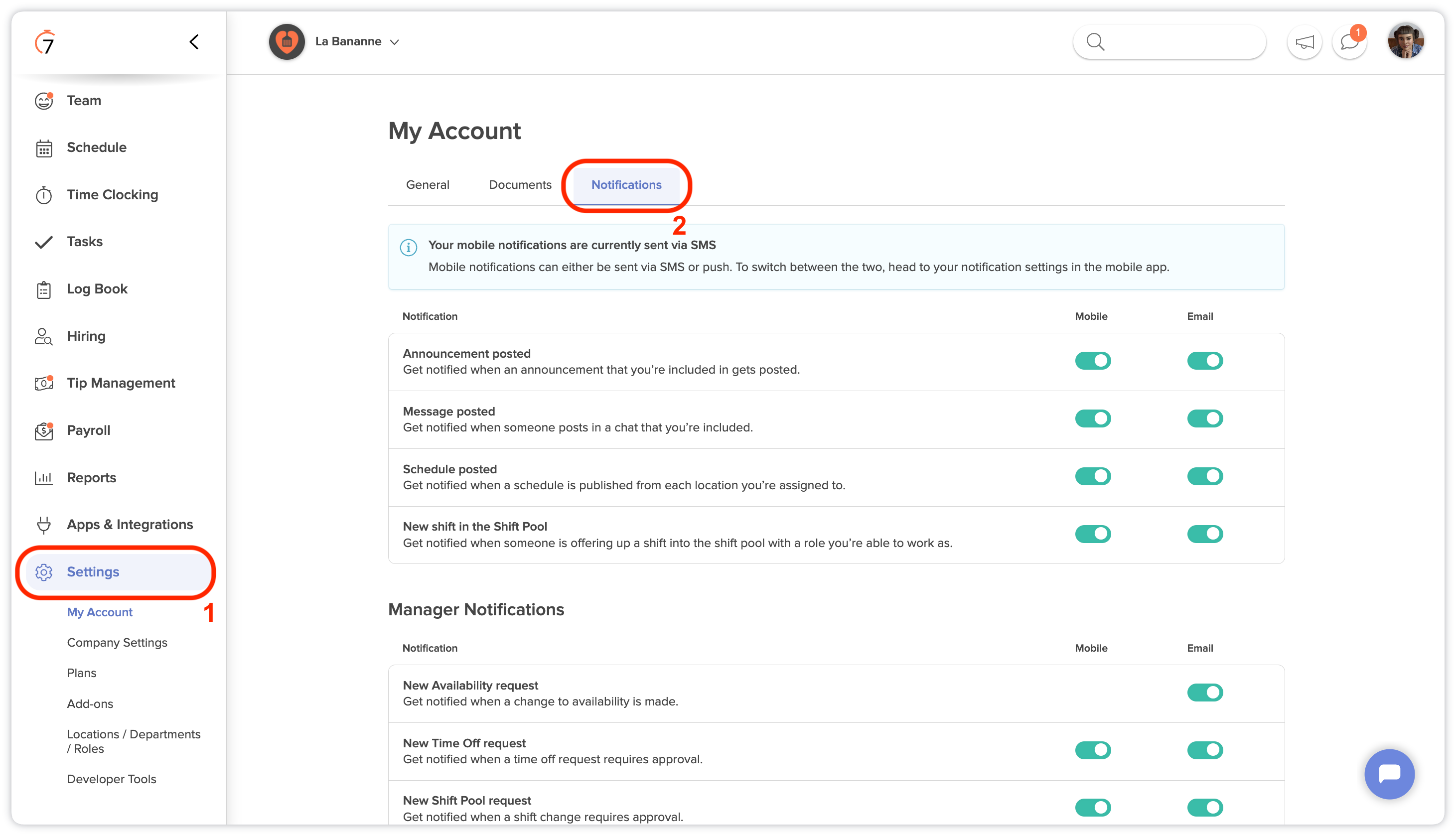 2. Head to the bottom and click on the toggle next to 'Break Alerts' to enable or disable the push alerts.