If you are using 7punches for time-clocking, or have a POS integration that includes labor, you can send your worked hours directly to Gusto.
⚠️ Access to this feature may require an upgrade from your current plan.
⚠️ The Gusto integration currently only supports one Company Code per 7shifts account.
---
Enabling the Gusto Payroll Integration
To enable the integration, you'll need to do the following:
1. In the left navigation bar, head to Apps & Integrations: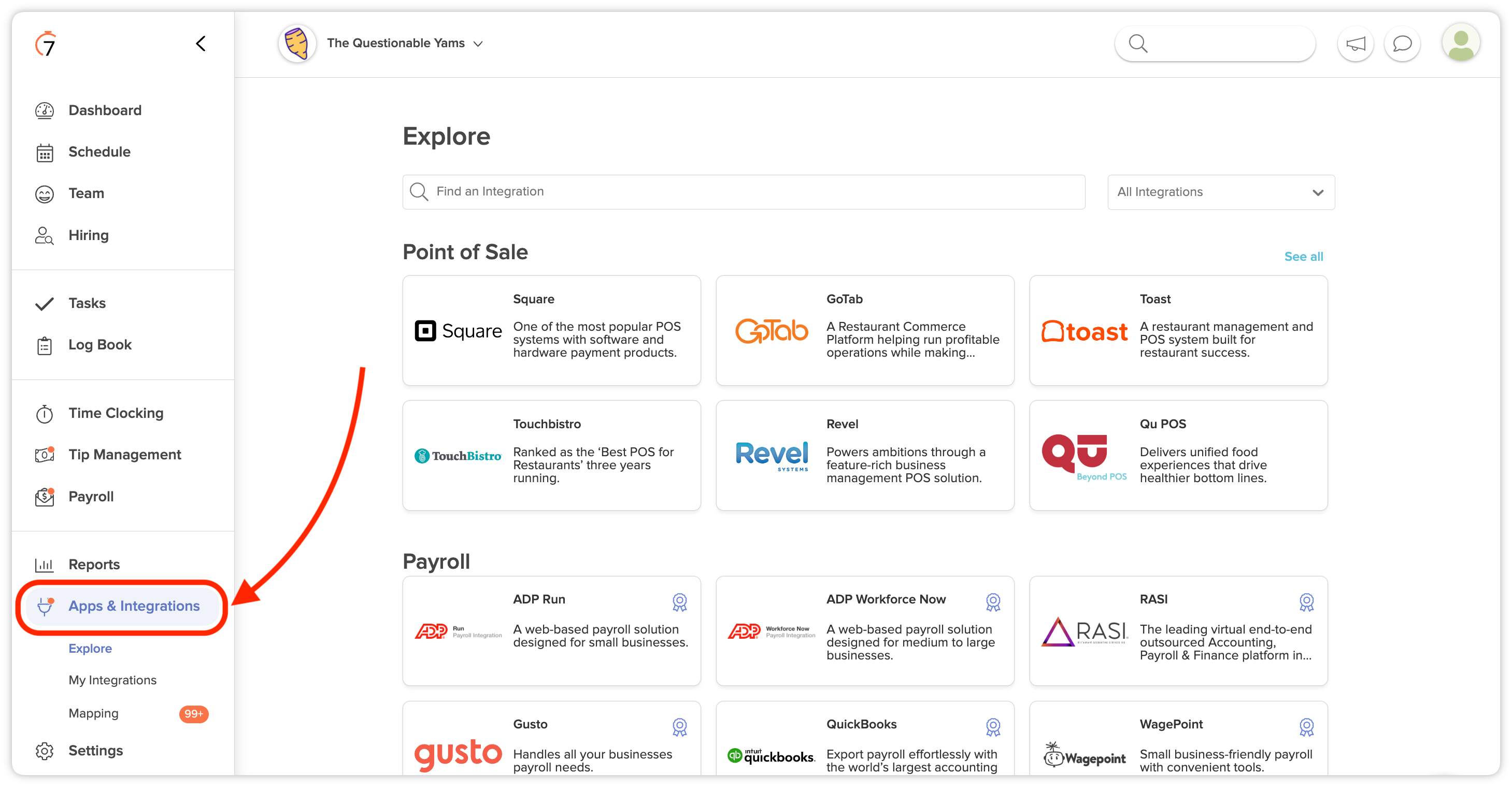 2. Search and select Gusto, then click 'Next.'

3. Click on 'Login to Gusto.'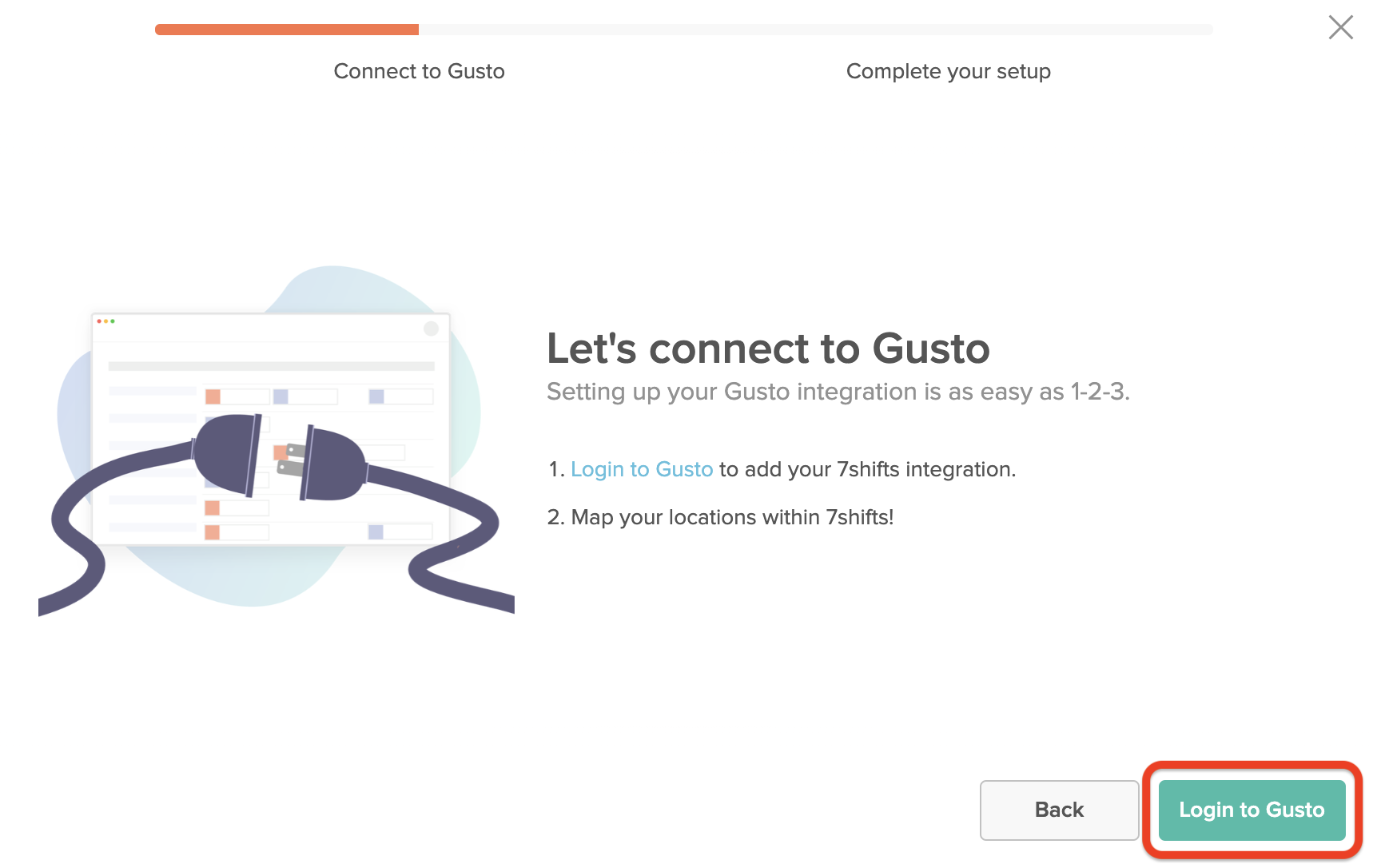 4. You will be taken to the Gusto login page. Enter your Gusto credentials and click 'Authorize.'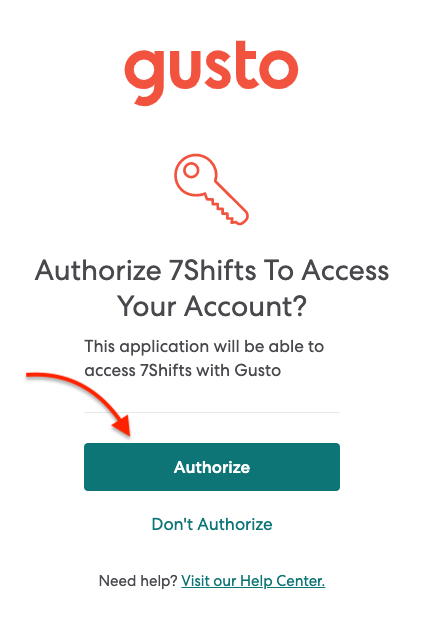 5. You will be redirected back to the 7shifts login screen. Enter your 7shifts credentials.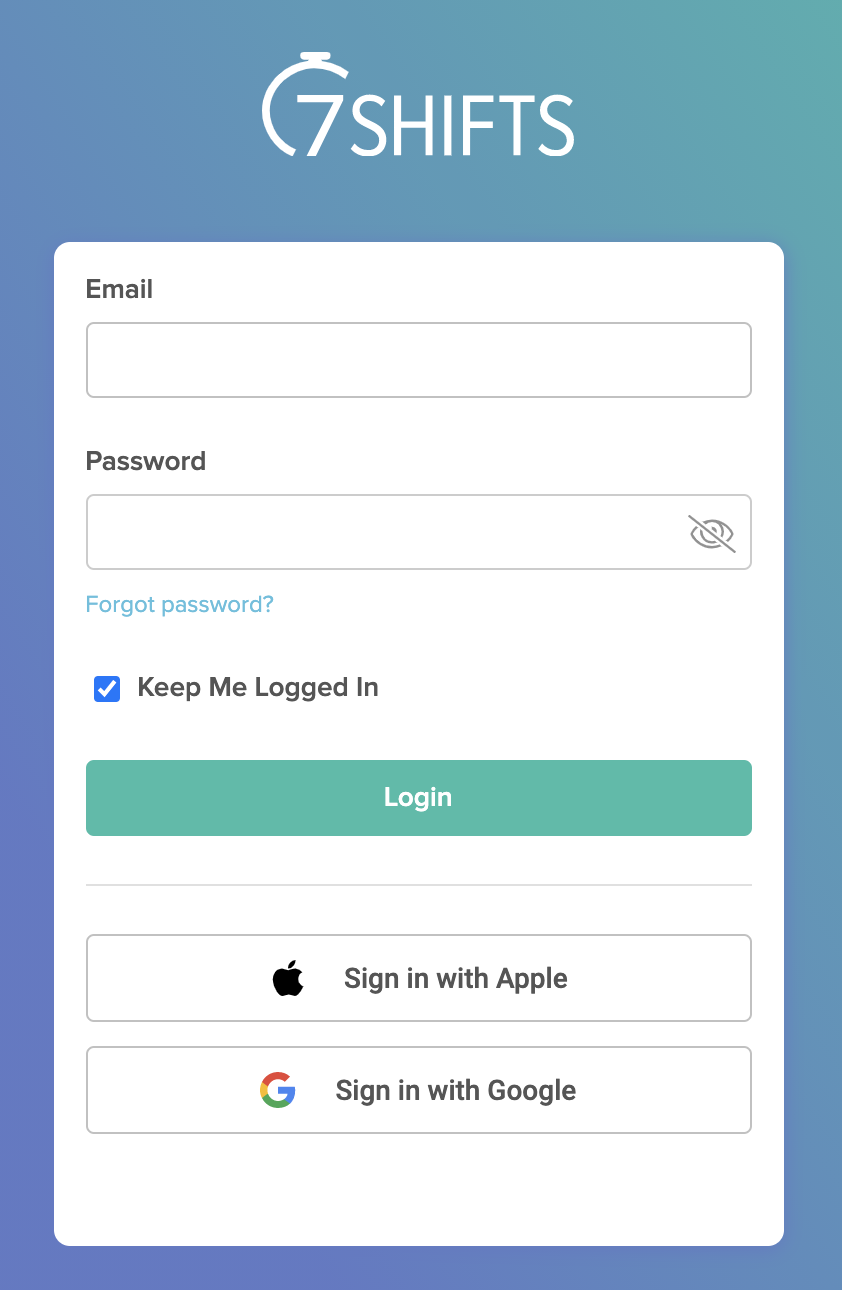 6. Under Apps & Integrations > My Integrations > Gusto, click on 'Settings.'

7. If you have multiple locations in 7shifts, and they don't all use Gusto you can select the ones you want to connect. Use the dropdown menus to specify, then click 'Save.'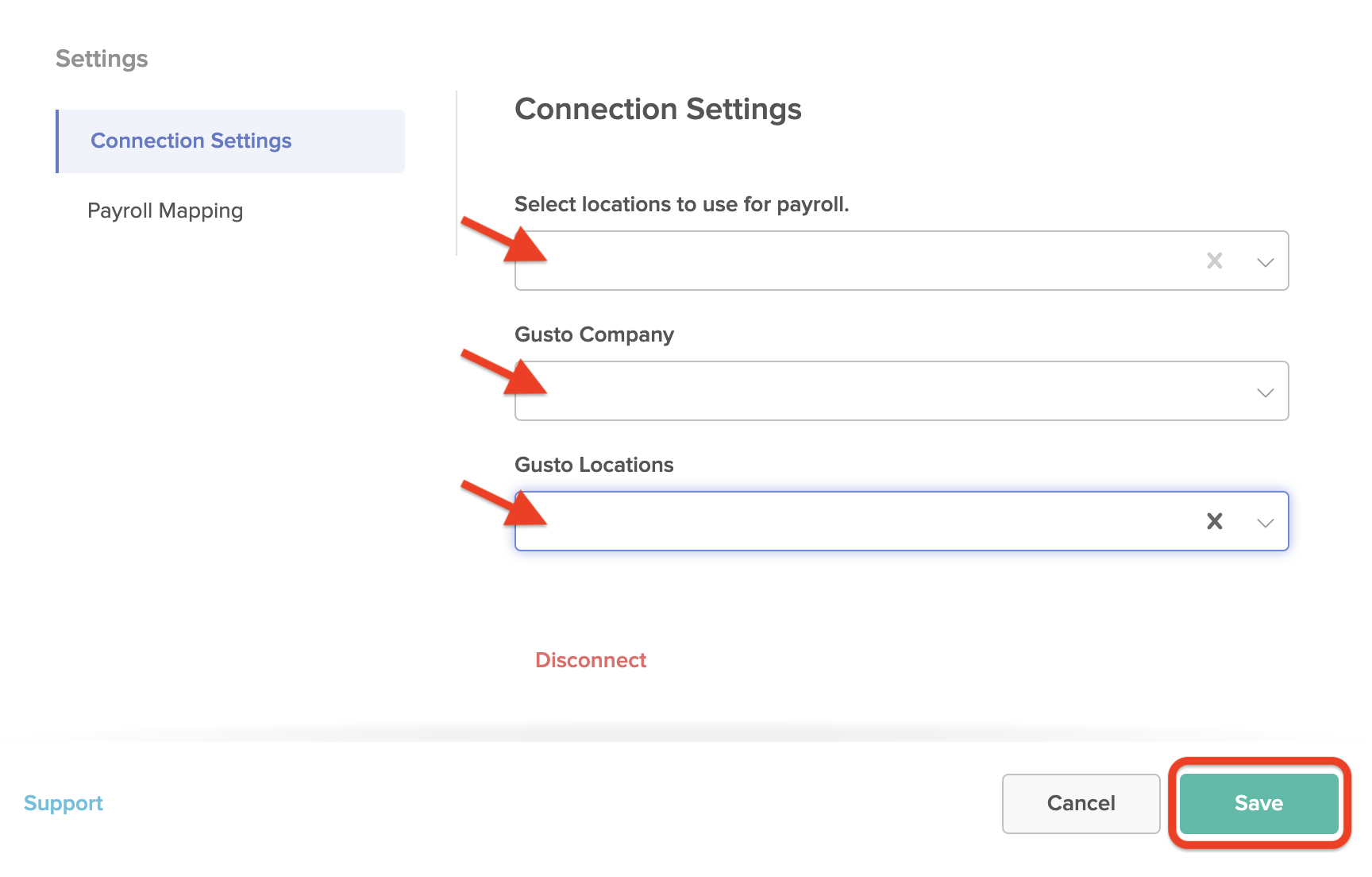 8. Your Gusto account is now successfully connected, but before you can start running payroll you'll need to map your Employees. This is how you will be able to match your Employees in 7shifts to their counterparts in Gusto, allowing the data to sync properly.
Click on the 'Payroll Mapping' tab and then 'Map Employees' to access the mapping page.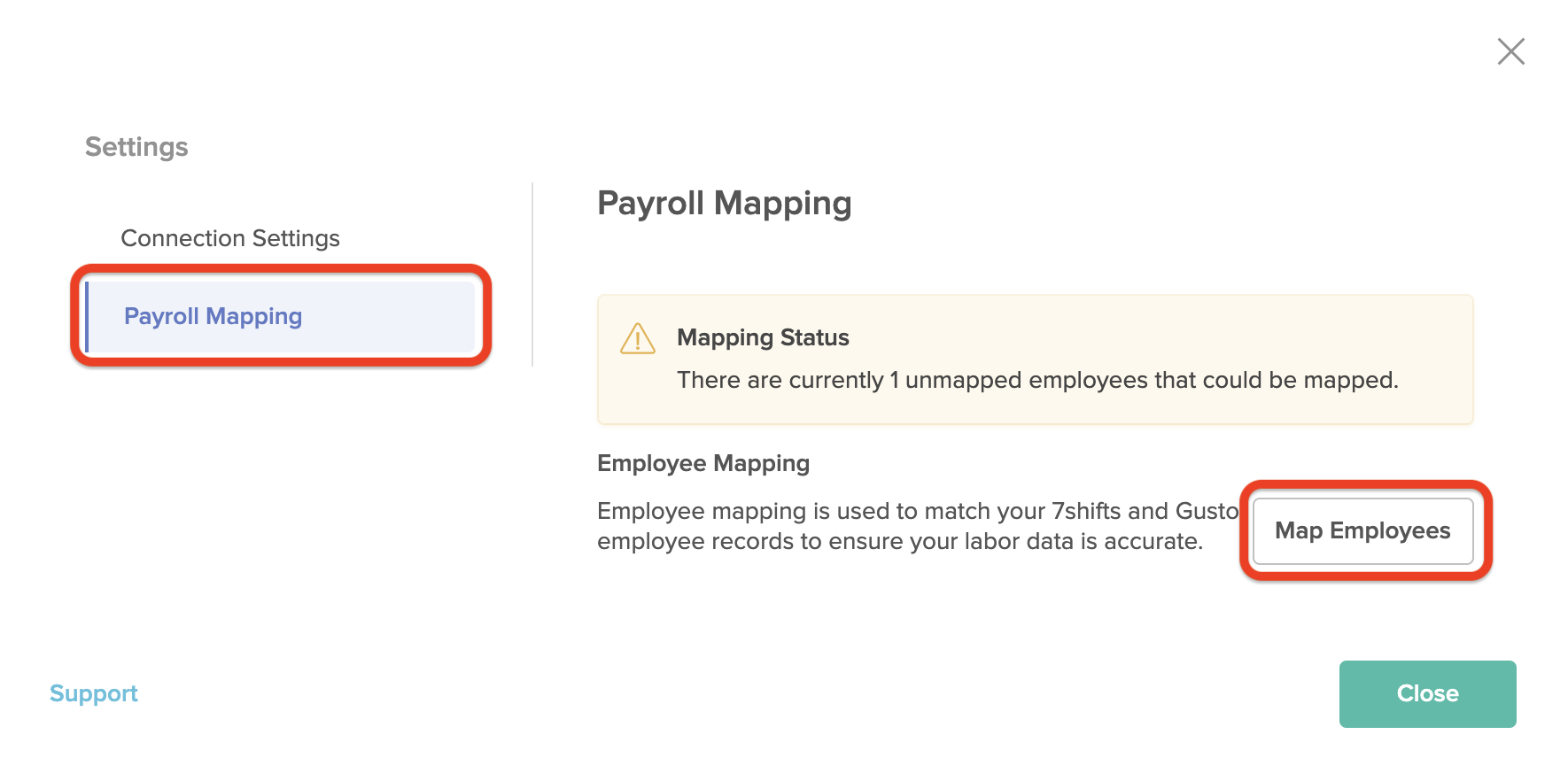 For unmatched Employees, you can either find a match or choose to ignore them if you won't need to sync timesheets for that Employee.
Please review all matched Employees before clicking 'Save'.
⚠️ Please note: If employees are set as 'Contractor' in Gusto, we will not bring over their profile to the 7shifts mapping page. They will need to be set as 'Employee' for their profiles to come over.


⚠️ Remember: each time you add a new employee to 7shifts or Gusto, you'll need to ensure that they are properly mapped.
---
Preparing your Payroll Data
Before you can send your payroll data to Gusto, you'll need to ensure that you've properly approved all punches and closed your timesheet.
1. In the left navigation bar, select the 'Time Clocking' tab, and the appropriate Pay Period.


2. From there, review and 'Approve' or 'Modify' any and all punches, or choose to 'Approve All.'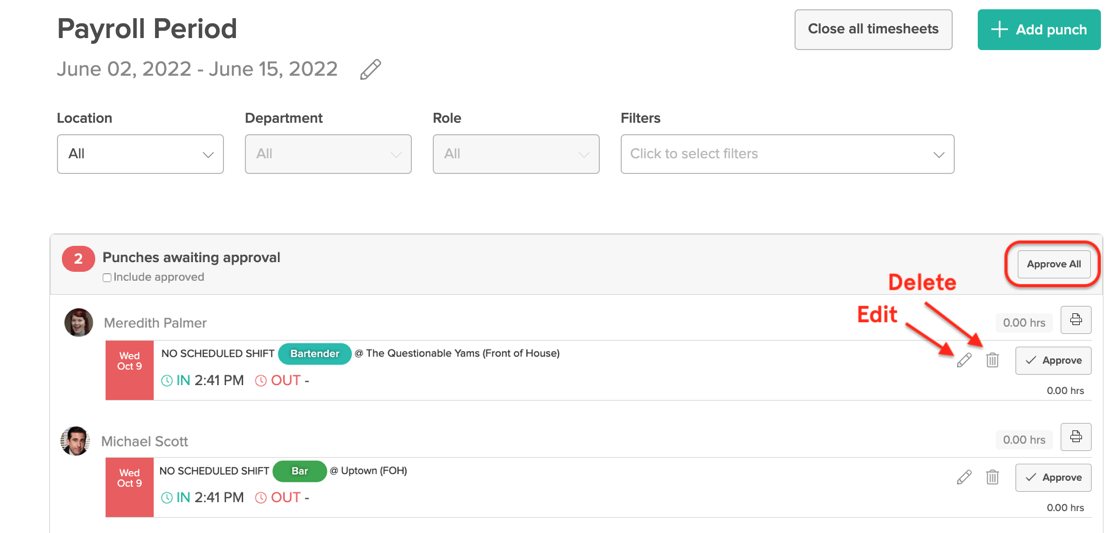 3. Once you've approved all punches, you're ready to close the Timesheet.
To close the Timesheet, select 'Close Timesheet' in the top right corner.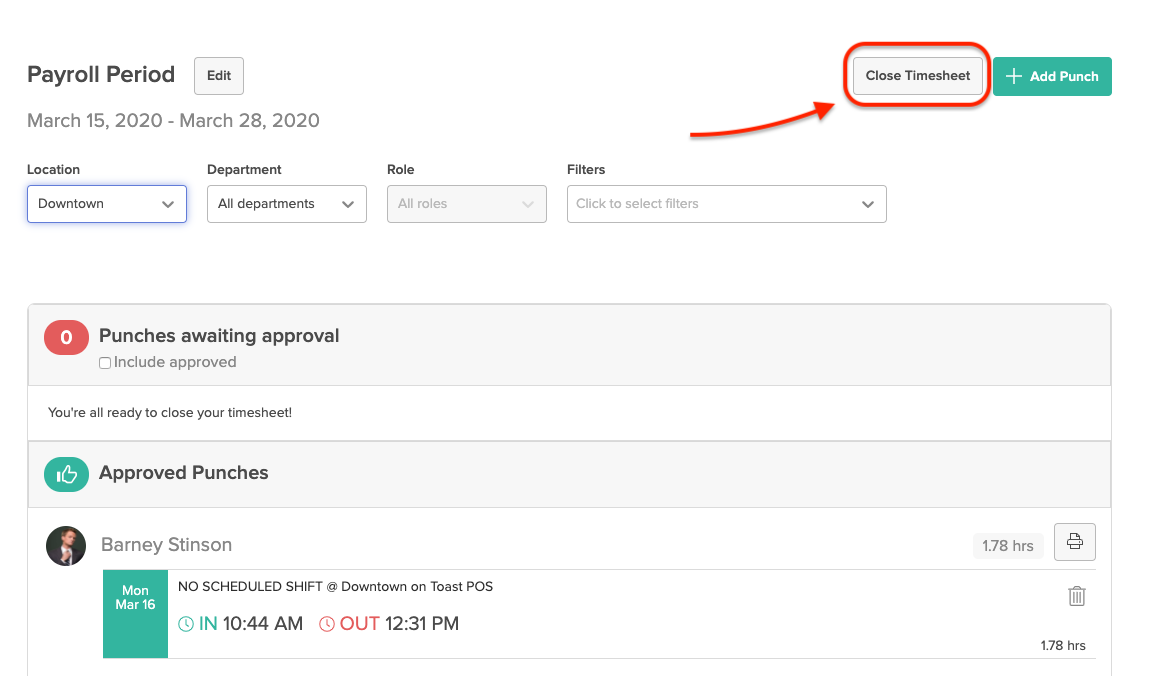 4. Once the Timesheet is closed you can send it to Gusto by clicking Export > Gusto.

7shifts will send regular hours, OT hours, and double OT hours directly to Gusto.
⚠️ Hours will be reported for each employee, but hours are NOT separated by Roles.
---
Including Paid Time Off (PTO)
To include Employees' Paid Time Off, Paid Sick Time Off, and Unpaid Time Off hours within the report, you will need to enable these features under your Company Settings.
Click here to learn more about enabling Paid Time Off (PTO).
---
Including Tips
Accounts using a supported POS integration will be able to send their tip data to 7shifts. From there, this information can be included with your time clocking data when processing payroll.
Click here to learn more about syncing your tip data to payroll.

Please review carefully to see if your POS or tip source is compatible with your payroll provider.