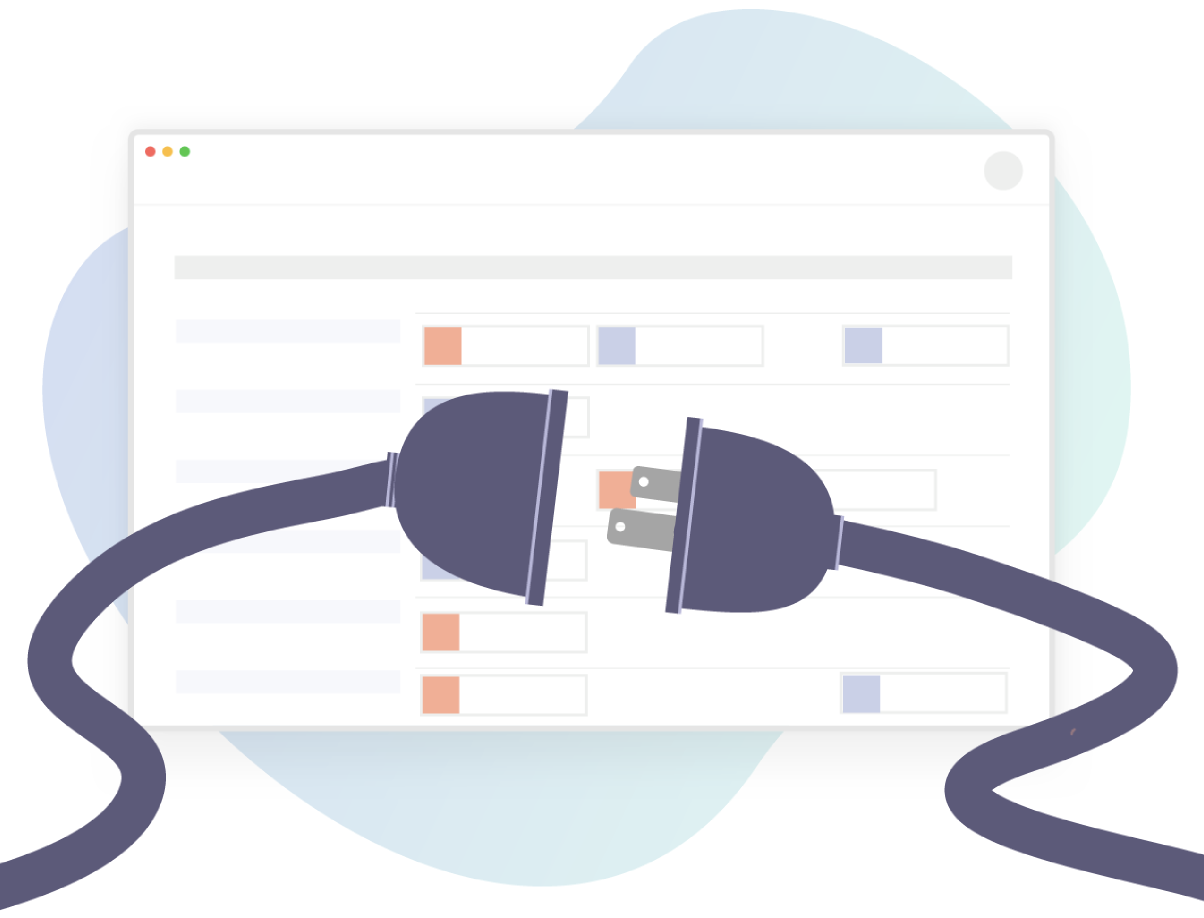 If you are integrated with a POS that offers Punch Enforcement (Schedule Enforcement) and have enabled this feature, your shifts will sync to your POS anytime you publish your schedule. Your POS will then validate whether or not an employee is scheduled to work and determine if they can clock in.
There may be instances where the shifts are not syncing over to your POS after they have been published. This may result in the employee being unable to punch in, without a manager override, even though they are scheduled to work. 
---
The Shift Sync icon
If one or more of your shifts are not syncing properly, this will be indicated to you by the 'Shift Sync' icon/indicator. You will be able to see the 'Shift Sync' icon on the Schedule page.

Green - means your shifts have synced to your POS successfully.
Red - means one or more of your shifts have not synced to your POS.
Hover over the icon for more details about the error: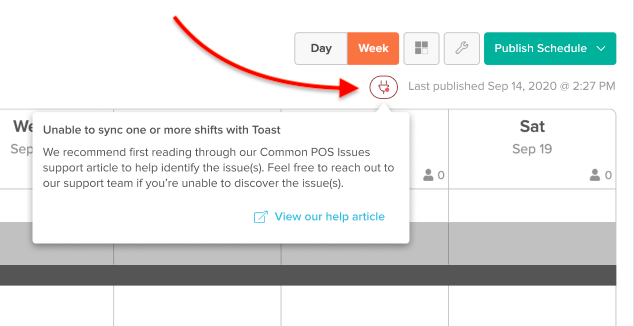 You may also see a warning banner on the Shift Pool page about your shifts not syncing.

---
Reasons and next steps for shift sync errors
If your shifts did not sync to your POS after they were published, you may see an error message for the following reasons:
Read-Only Mode:
The integration is not properly configured yet for Punch Enforcement (if using a traditional POS).
Offline: 
Your traditional POS connection is offline and is unable to sync until the connection is back online.
⚠️ Please contact our

Support team for

 further assistance with the Read-Only Mode or Offline errors. You can get in touch

by clicking on the blue icon located at the bottom right corner of your screen.
Other Errors: 
Punch Enforcement may not be enabled in your POS (find and review the setup steps for your POS here).
The timezone is incorrect under your 7shifts Location's settings.
An Employee is not assigned the same Roles/job codes within 7shifts and your POS.
The staff passcode/Pin and the 7shifts employee punch IDs are not the same (specifically for TouchBistro POS and Upserve POS).
Publishing a schedule with a shift that has already started (specifically for Brink POS).
There is an issue with how the Roles or Employees are mapped or their mapping is incomplete.
⚠️ Tip:

Completing your mapping between your POS and 7shifts will help ensure that Employees' shifts can sync over. This is how the Employees and Roles in 7shifts are matched to their counterparts in your POS. 

You can update your Employee and Role Mapping under the 'More' menu > Integrations > Mapping.

Click here for more information on Role & Employee Mapping.