Users of ADP Marketplace can subscribe to 7shifts from the ADP Marketplace and use their ADP sign-in credentials to access 7shifts.
👋 If you've just arrived at 7shifts through ADP, welcome! Check out this Getting Started Video and happy scheduling!
⚠️ If you are already set up with an account directly through 7shifts, you can enable an ADP Payroll Integration or Export by finding your payroll provider here.

Please follow the steps from there to activate instead of reading on below.
⚠️ Continue reading below if you've just subscribed for a 7shifts account through the ADP Marketplace, and are new to 7shifts.

When subscribed to 7shifts through the ADP Marketplace, you are able to do the following tasks within the ADP Marketplace:


Add Locations
Edit or update your billing information
Change and upgrade your 7shifts plan type
(After making any of these changes in ADP, these will take place in your 7shifts account immediately.)
---
Location Limits
If your Locations in 7shifts are out of sync with your subscription in ADP, you can either remove a Location in 7shifts or add a Location to your subscription. To do this, you will be redirected to the ADP Marketplace.

A warning will also appear if you attempt to add a Location in 7shifts, once you have surpassed your Location limit within ADP.

To update your subscription in your ADP account, go to:
1. Account > Manage > Manage apps click on 'Update subscription.'
2. Products > 7shifts > edit  to edit the total number of Locations under your current plan, then click on 'Update Subscription.'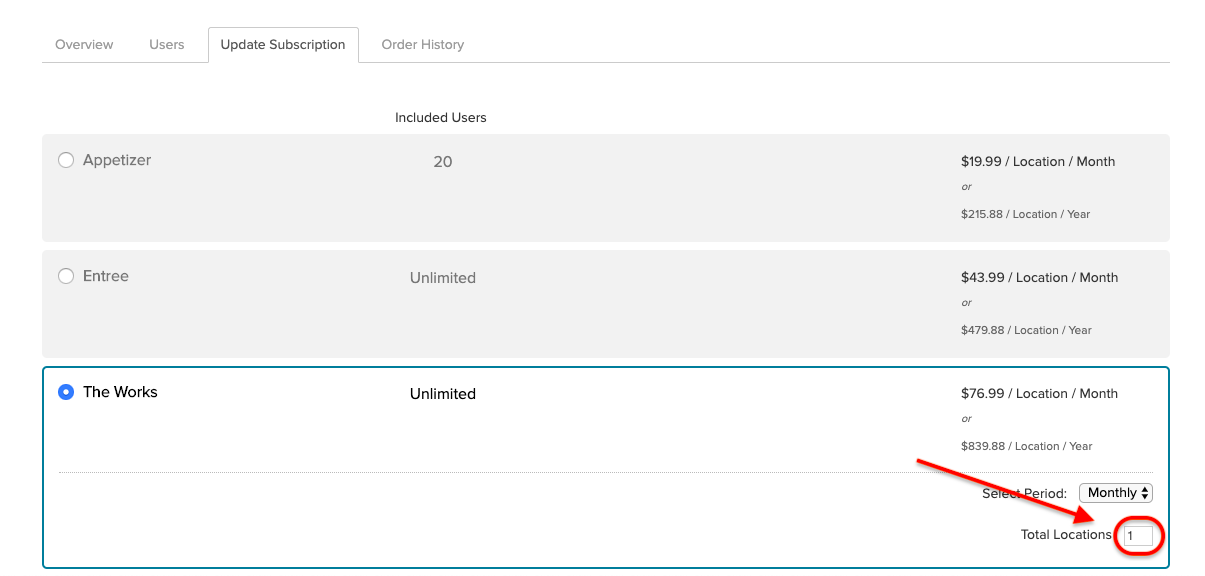 ---
Changing Your 7shifts Plan
To change your 7shfits plan, you will need to go to the ADP Marketplace from your Billing page, or click 'View Plans' to see our plan options. You will then be redirected to the ADP Marketplace to upgrade your plan.

You will be directed to the ADP Marketplace. Click on 'Editions and Pricing' and choose a plan.
Select your Monthly or Annual billing, number of locations, and click 'Continue.'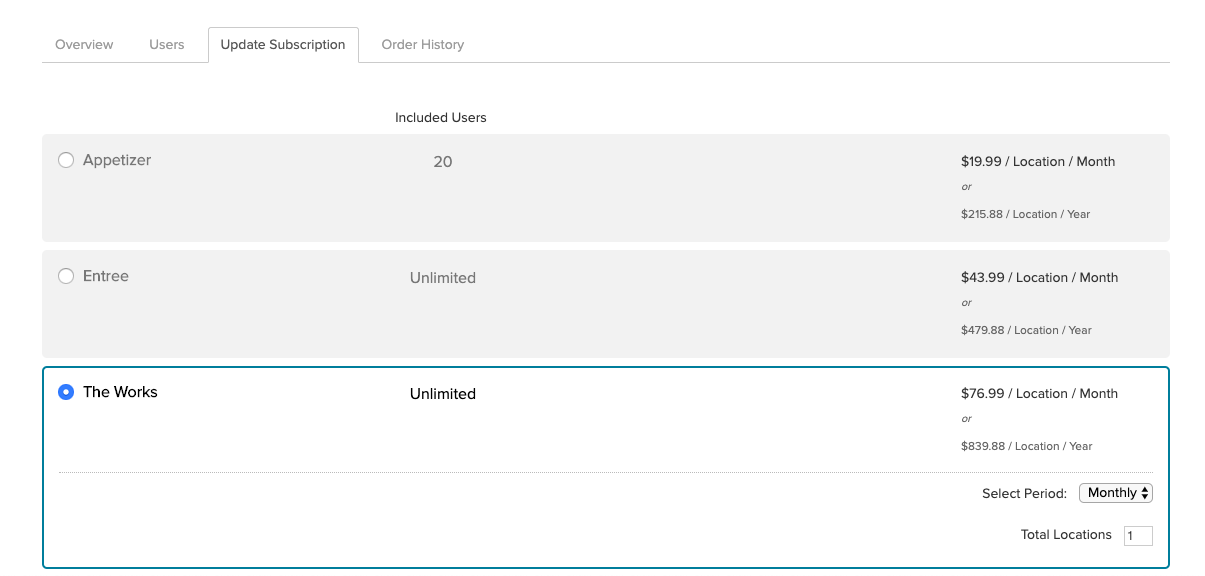 Select your payment option and click 'Continue.'

Review your invoice and click 'Complete Order.'
---
Cannot Sign In to 7shifts?
If you are locked out of your 7shifts account, you have two options:
1. Click 'Forgot Password' on the 7shifts sign-in screen, enter your email address, and we will send you a password reset email.
2. Sign in to ADP and access your 7shifts account through your Apps.
---
What's Next?
Here are some resources to help you with launching your account!