👋 Welcome to 7shifts!  
Now that you've created your account, here is a general tutorial to help you get started!
For more details, below is a handy step-by-step guide to assist you with launching your account.
---
Setting up your 7shifts account
Step 1: Log into your 7shifts account on our website and confirm your contact information. 
You can access this by heading to Settings: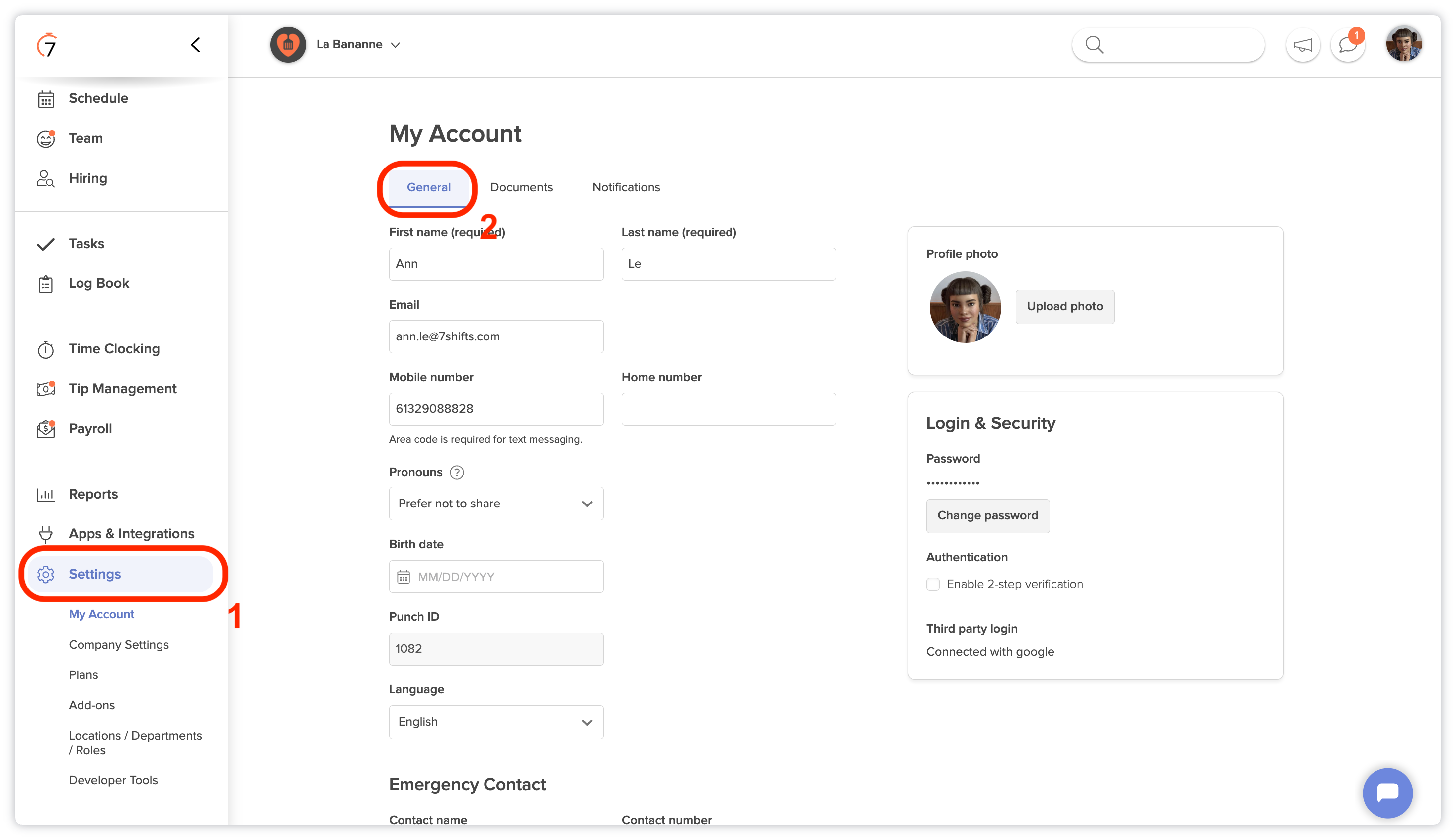 Step 2: Download the free 7shifts mobile app, by clicking either link below:
⚠️ You are welcome to start using the 7shifts mobile app at any time📱. However, the best practice is to continue your account set up initially from your desktop. 🖥
---
Adding your staff to 7shifts
Step 13: Inviting Employees
---
Scheduling & Communication Tools
You can go to Announcements to send an email and/or SMS text message to all of your employees.  Announcements act as a bulletin board, sending a one-way form of communication to your employees.
Feel free to use this template: 
Hey everyone! 👋 Welcome to 7shifts — our new scheduling app.  This is how we will be sending out the schedule, so please ensure you download the free mobile app to get your shifts https://7shifts.com/get-app/7shifts
🎉 That's it. Happy scheduling!
---
Training & Support
You can start a conversation with our Support team
 by clicking on the blue icon located at the bottom right corner of your screen.
---
7shifts 101 Training Webinar