To remain compliant with the regional labor requirements for restaurants, employers in the District of Columbia (Washington, D.C.) must take certain measures to ensure they are scheduling in a compliant manner. 

Through Labor Compliance you can receive automatic warnings for Split Shift compliance fees while scheduling and have any costs incurred included in your labor budget.
⚠️ Access to this feature may require an upgrade from your current plan.
⚠️ The Labor Exceptions report is only available with 7punches or a POS labor integration.
---
Enabling Labor Compliance
1. Head to Settings > Company Settings > Labor & Compliance.
2. Under the 'Jurisdiction' dropdown choose 'District of Columbia.'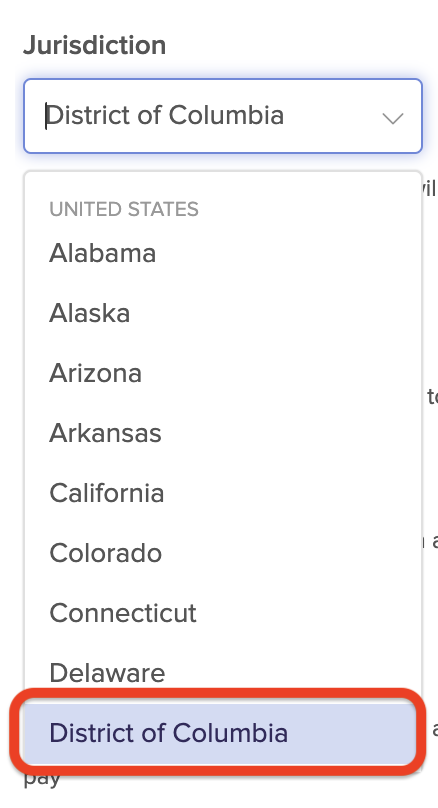 3. The District of Columbia Labor Compliance settings will automatically populate along with Overtime rules based on the area. You can choose to manually adjust the settings at the bottom of the page and remember to click 'Save.'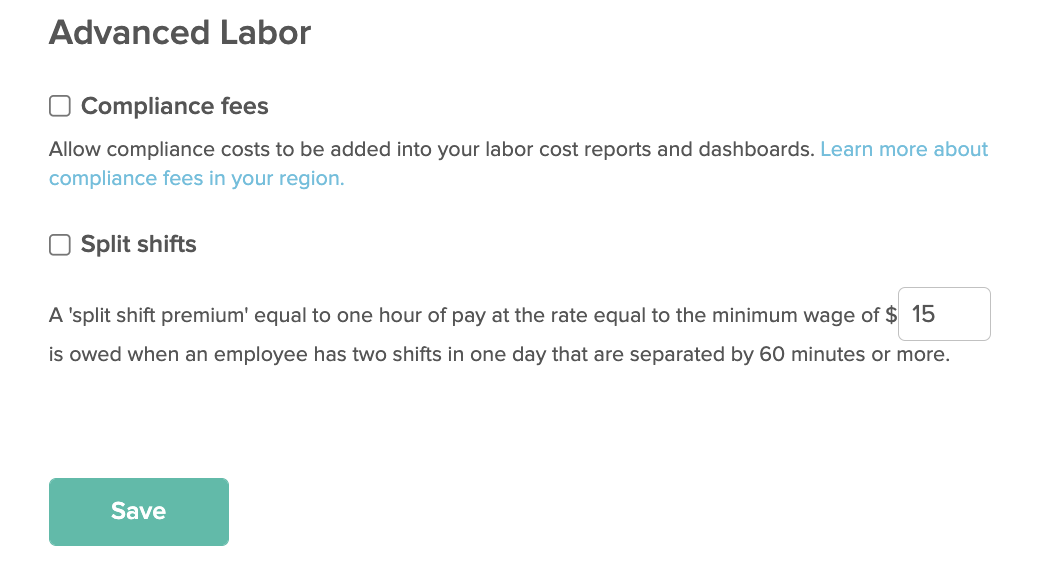 4. To re-sync your settings to the District of Columbia defaults (including the Overtime rules), click the 'Re-sync labor & compliance settings' button.

---
Split Shift Exceptions
An exception occurs if an employee has two punches, in the same day, separated by 60 minutes or more. For each exception, an employee is entitled to one hour of premium pay at the rate of the minimum wage. For more details please review the District of Columbia website.
---
Exception Warnings
To avoid/reduce exceptions, you will be warned about potential exceptions as you make changes to your schedule. Each time you create or make a change to a shift that causes an exception, a warning modal will appear indicating the type of exception and the associated cost.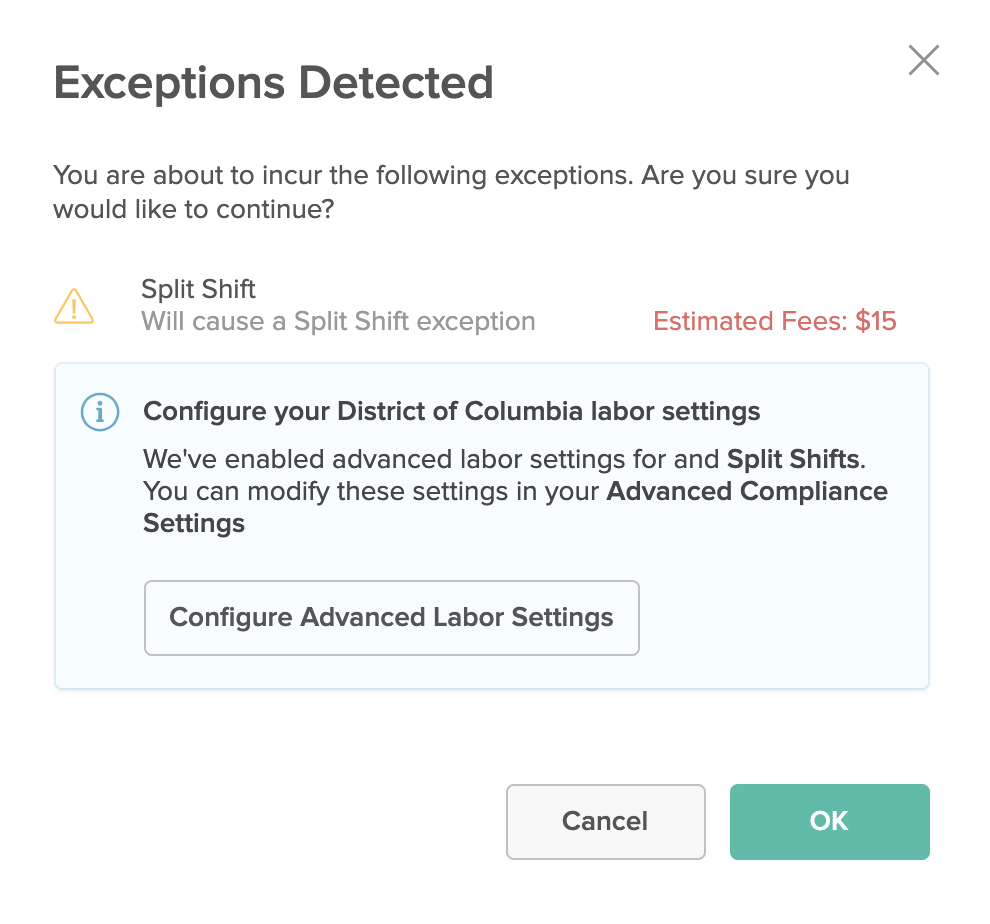 Before publishing a schedule, if there are labor exceptions that will be incurred, you will see a summary showing the number of exceptions, the total cost, and details of each exception. Once published, the exceptions will be recorded in the report.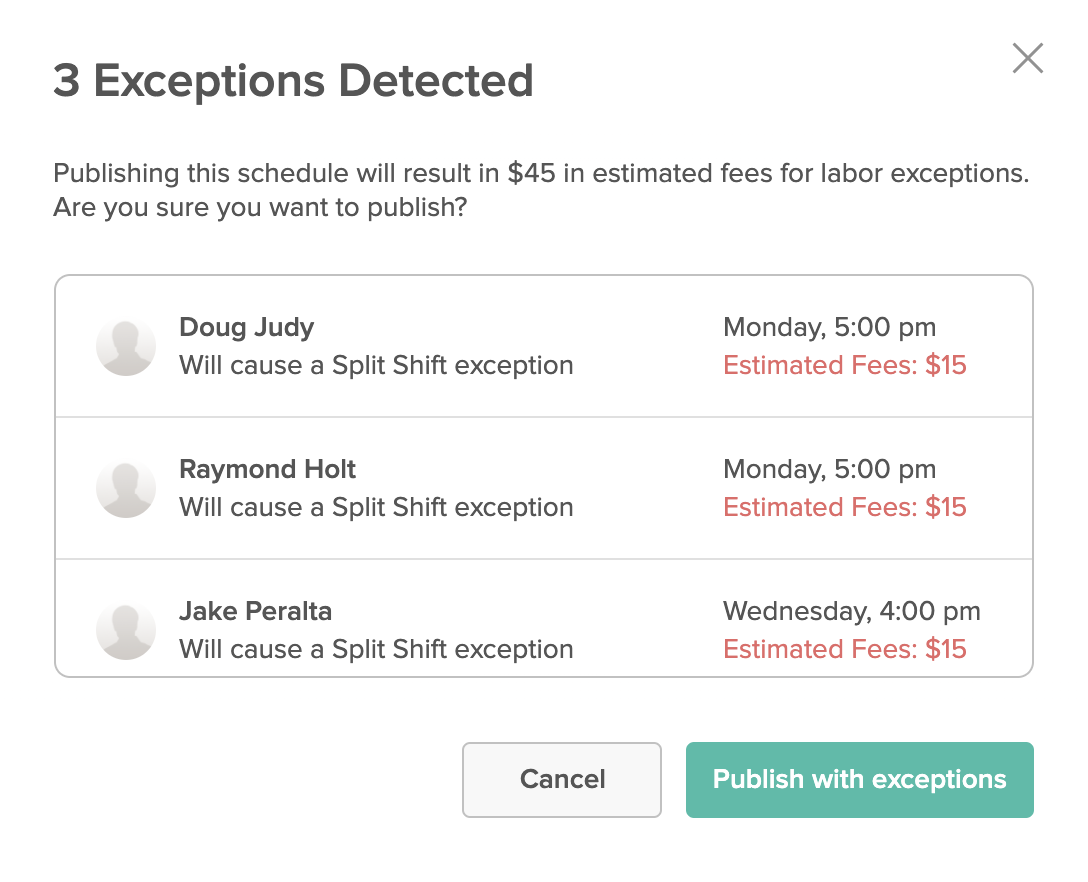 You will also see a warning when assigning shifts through the Shift Pool that could cause an exception.

---
Exception Warnings within the Punch Edit Screen
Exceptions will show on the left side of the punch: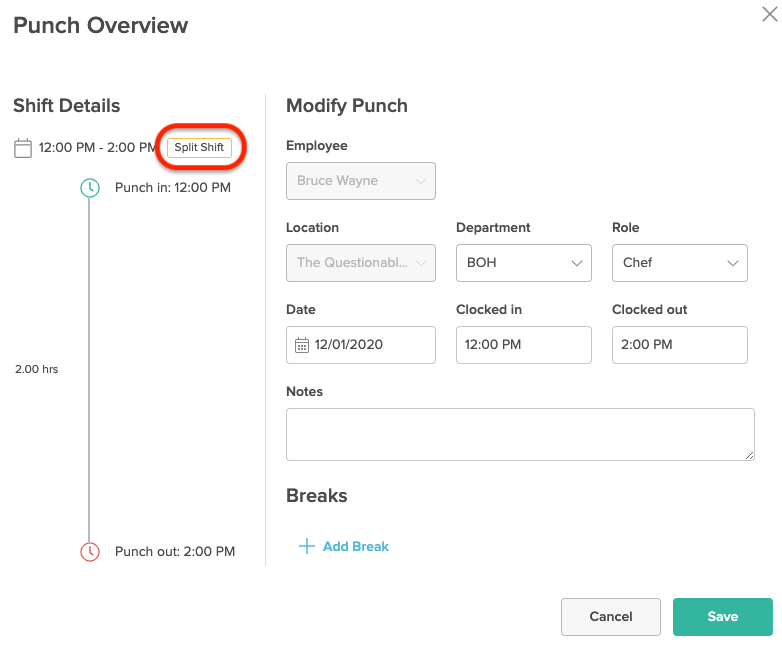 ---
Exceptions Report
1. Go to Reports > Labor Exceptions.
2. Select the 'Date Range' and 'Location' and click 'Get Report.'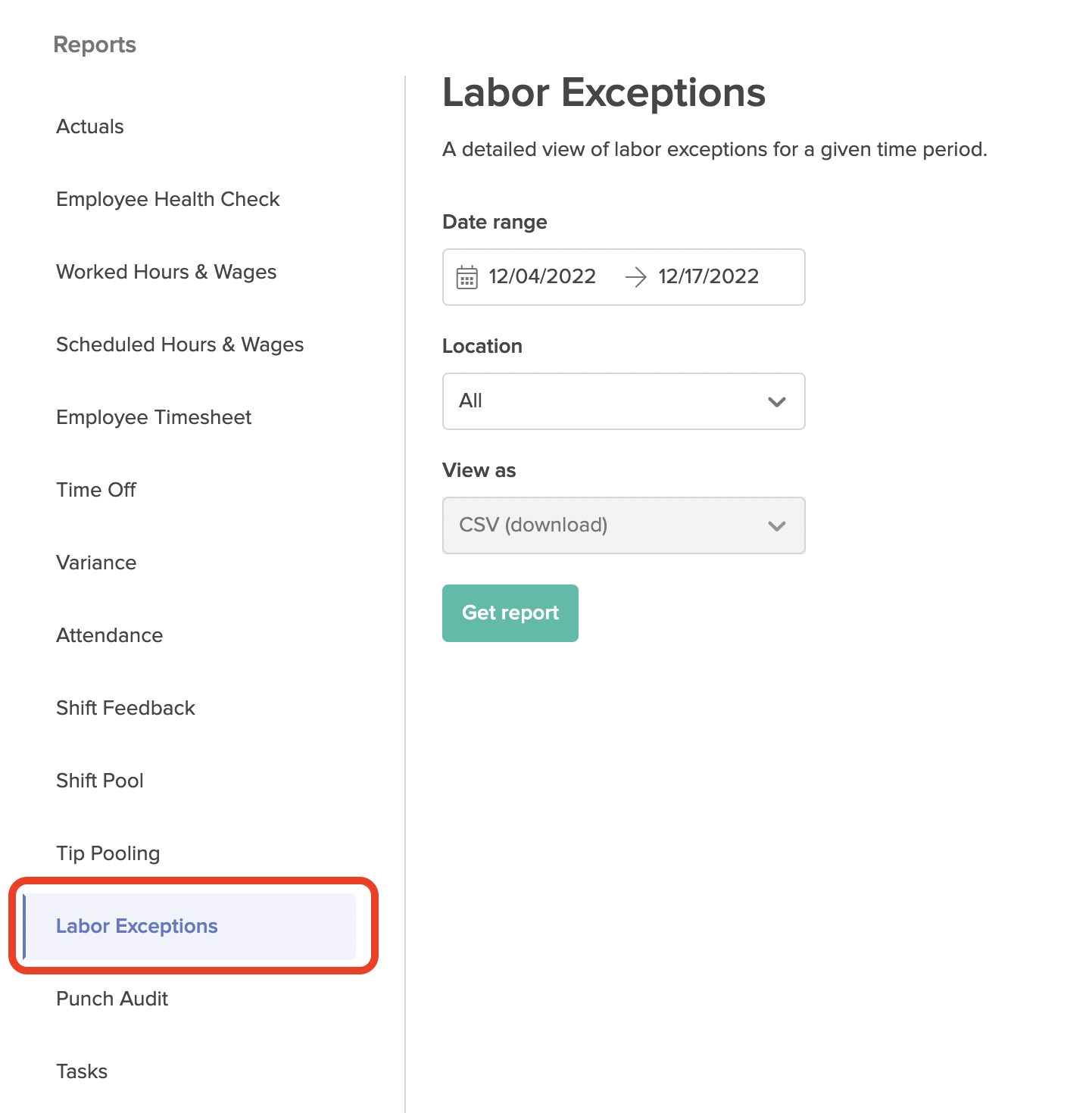 Included in the report:
Employee who incurred the exception
Location where the exception took place
Date of the exception
Shift length
Exception type 
Exception cost