For users in California, New York, Philadelphia, and the District of Columbia you can now have your Exception costs populate directly into your labor costs and reports.
⚠️ Access to this feature may require an upgrade from your current plan.
To enable this feature:
1. Go to Settings > Company Settings > Labor & Compliance: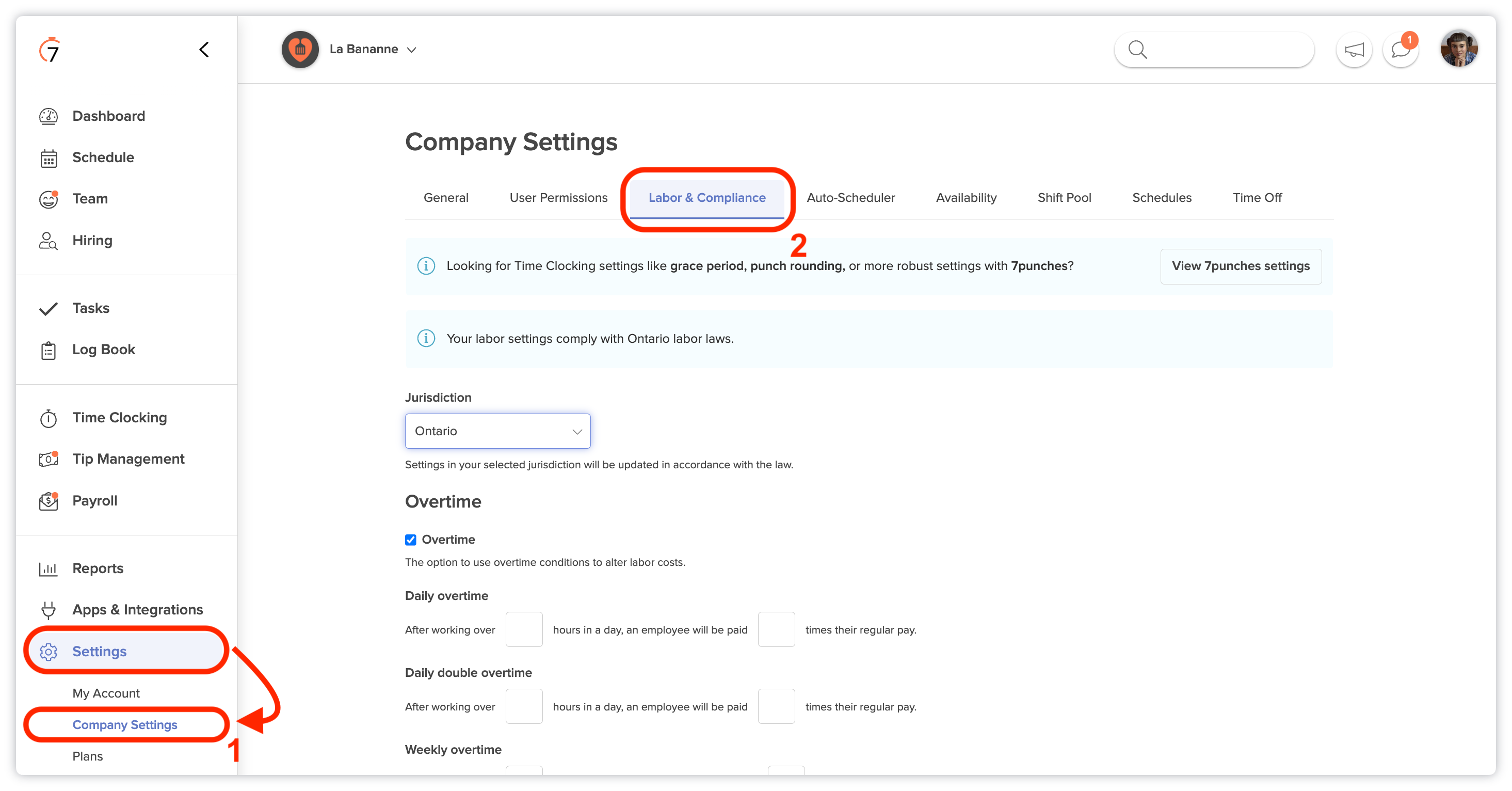 2. Check off the 'Compliance Fees' box and don't forget to click 'Save' at the bottom of the page.

---
With this setting enabled, Exception costs will populate in multiple areas:
1. The Worked Hours & Wages report, found under Reports > Worked Hours & Wages.
You will see an added column in your Worked Hours & Wages report.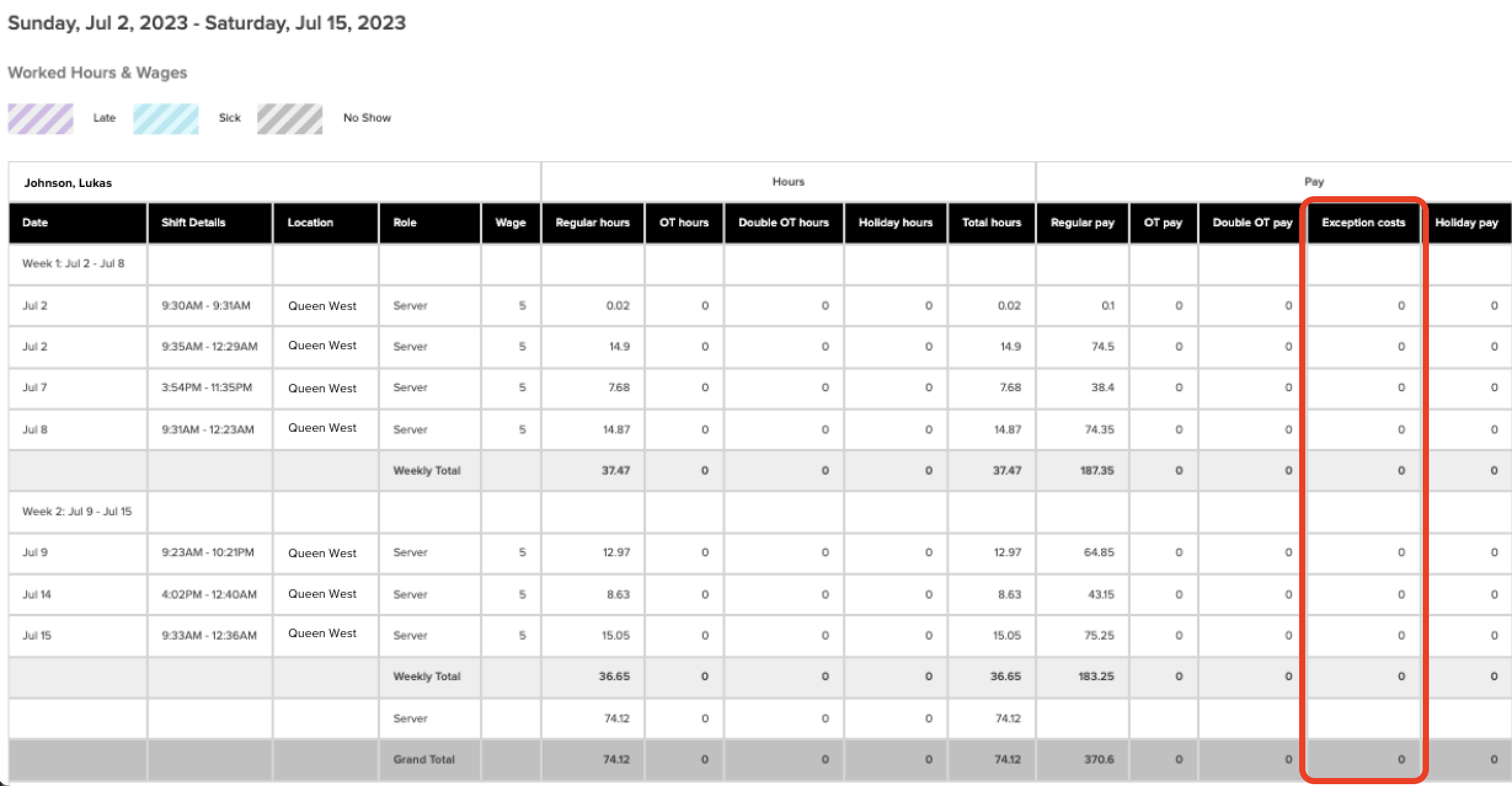 (click on the image to expand it!)
2. The Labor Exceptions report, found under Reports > Labor Exceptions.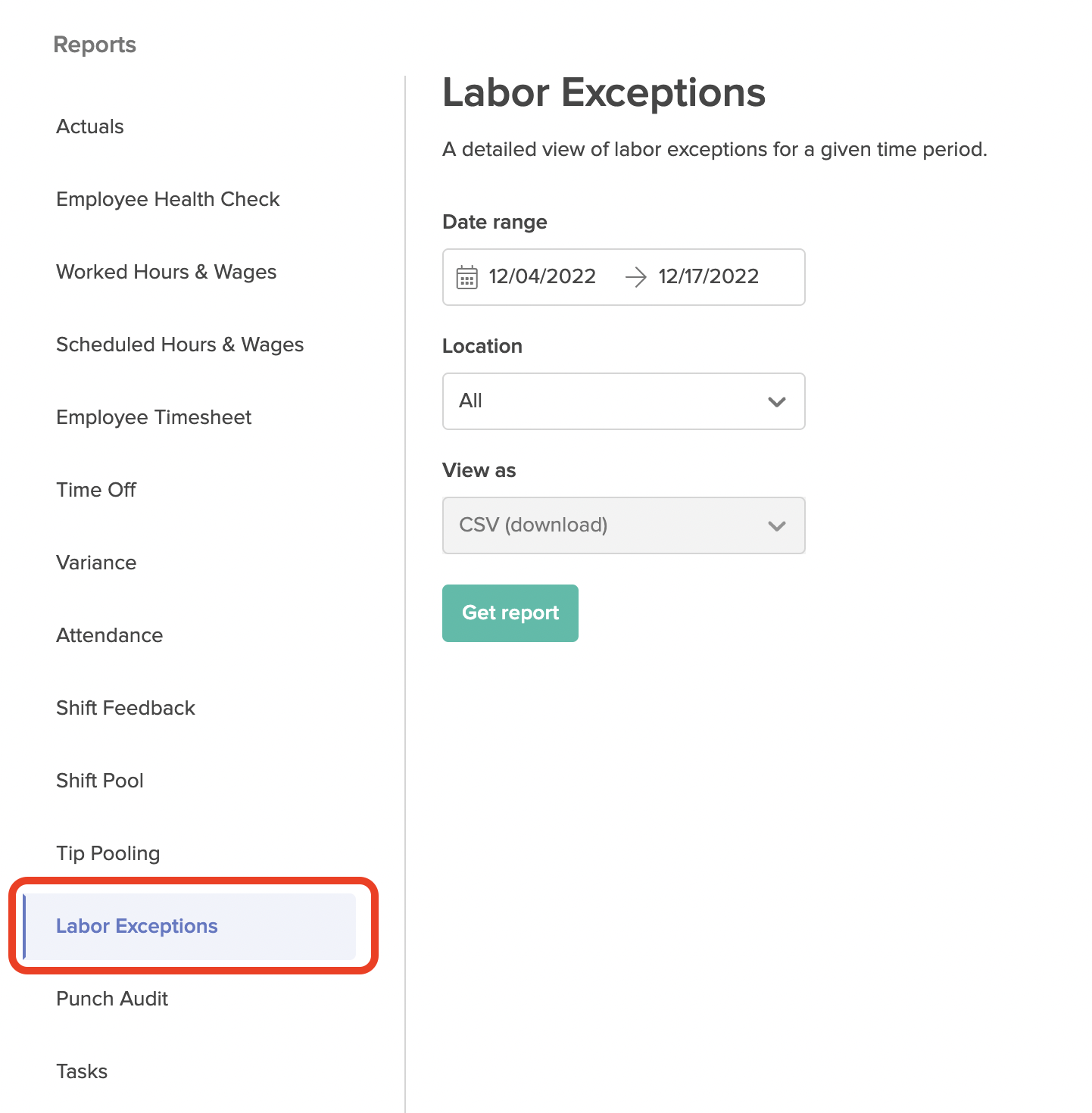 3. Actual Labor will appear on the Sales vs. Labor dashboard and Actuals report.
⚠️ For 7punches users: Removing an Exception from the punch record will also remove it from other labor calculations.
❗️For users with a POS labor integration, Exception costs from punches cannot be removed.