As an employee here's how you can review any incoming notifications and update your notification preferences within the 7shifts mobile app.
---
Reviewing Notifications
You can review your notifications for things like schedule publishes, time off and availability requests, and shift pool requests.
To access your notification history:
1. Tap the 'Bell' icon at the bottom right menu on the screen.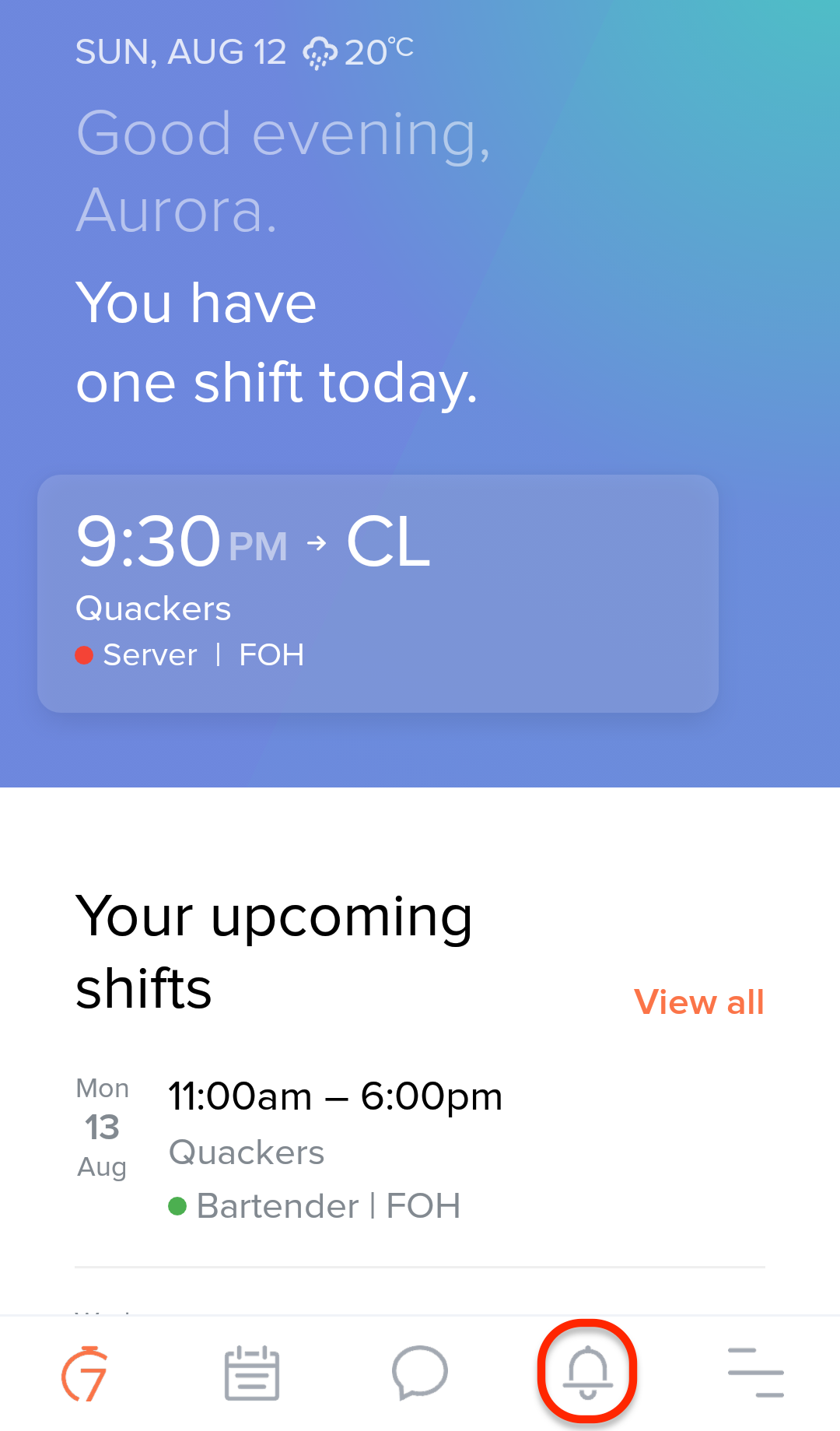 2. You'll be taken directly to a list of your recent notifications.
New notifications will appear blue
Previously read notifications will appear white
3. Tap on a specific notification to be taken to that request (if applicable) or to your schedule.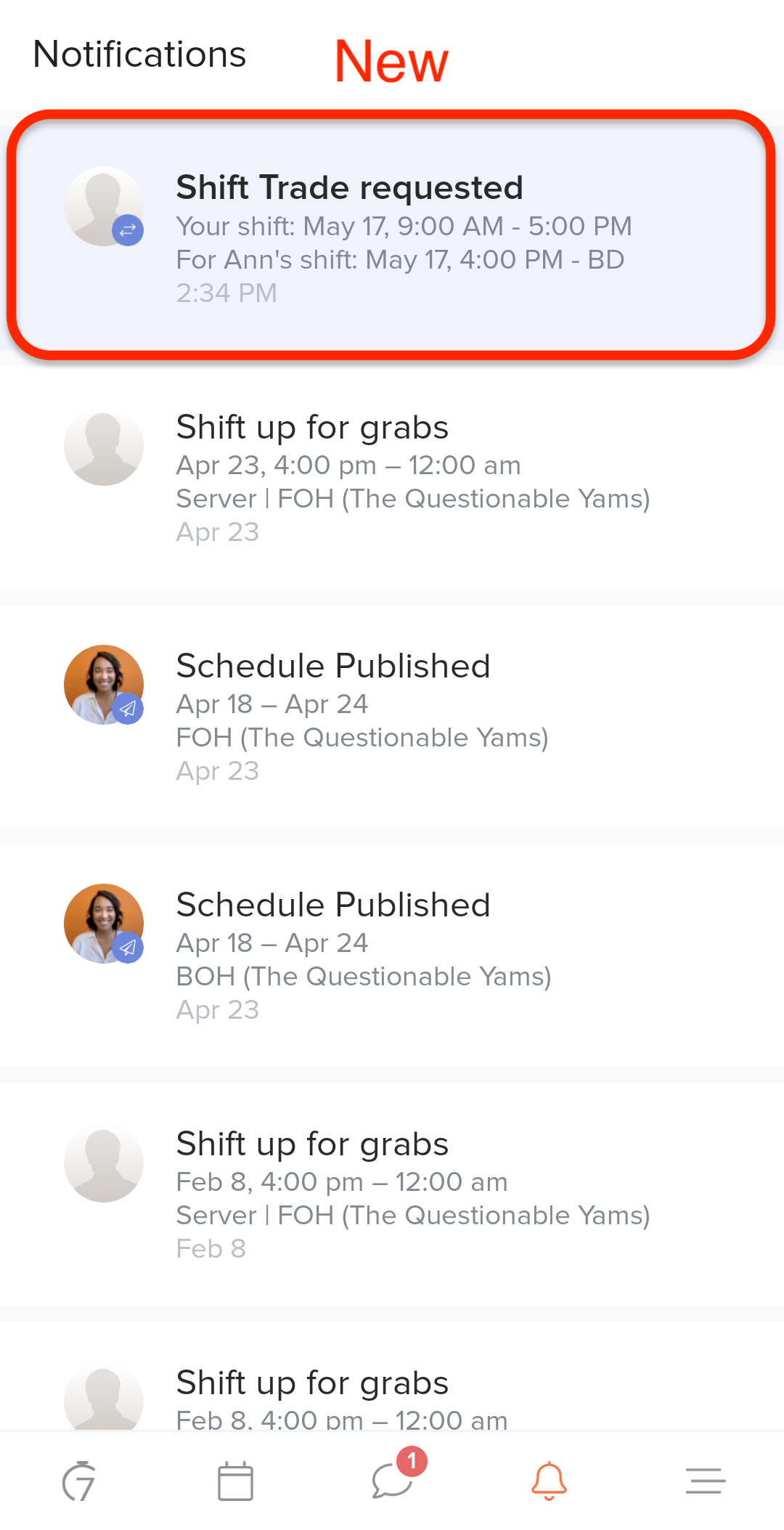 ---
Managing your Notification Settings
1. Tap the more menu ' ☰ ' icon at the bottom of the screen, then scroll down to tap on 'Notification Settings.'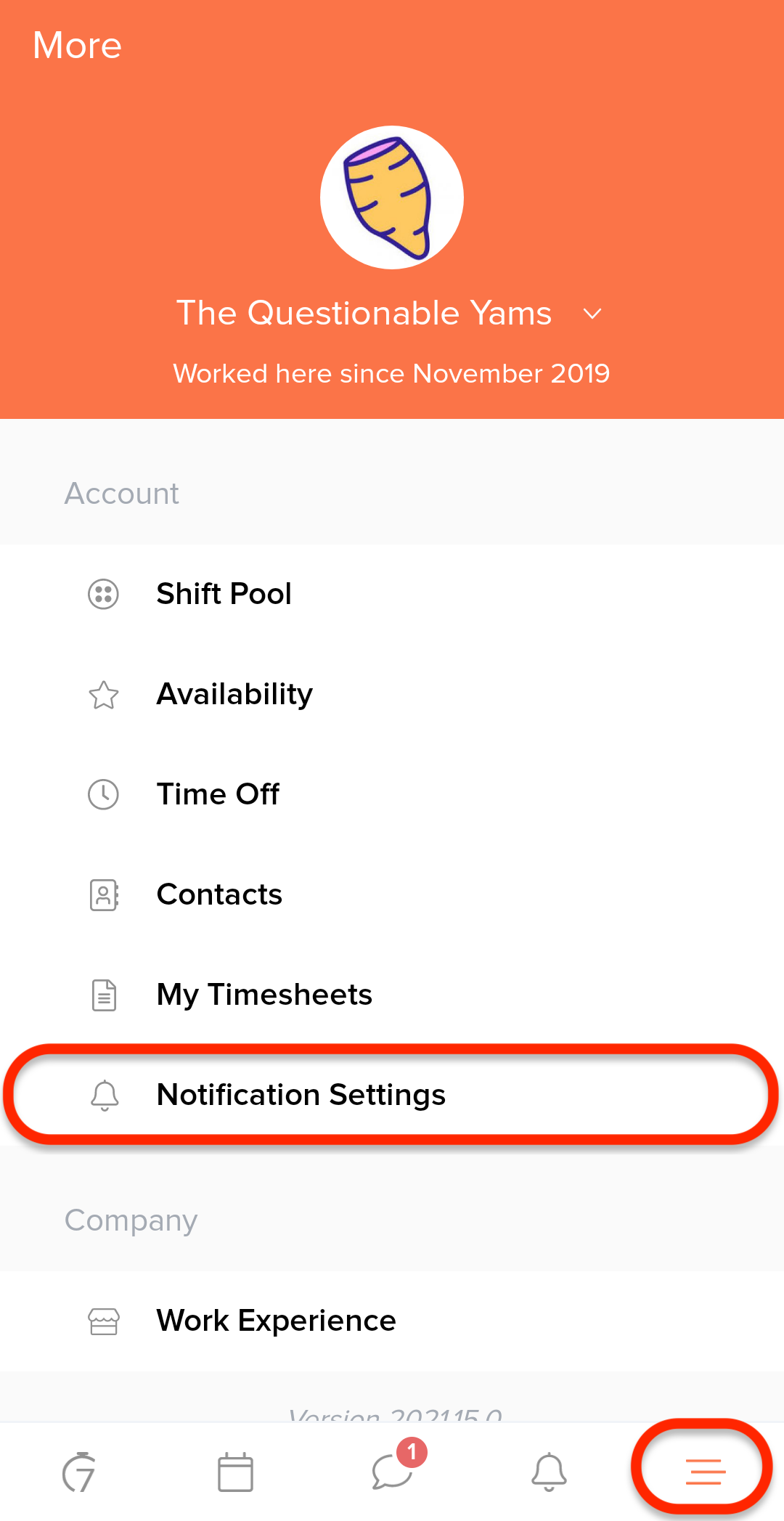 2. Toggle on push notifications to receive push rather than SMS / text (recommended).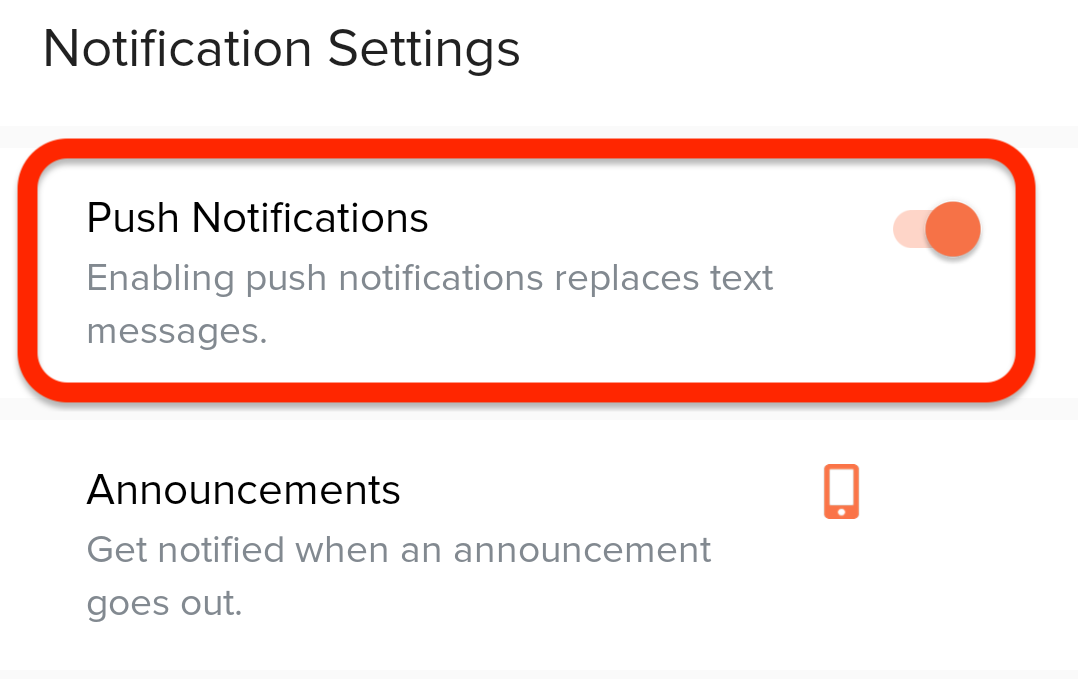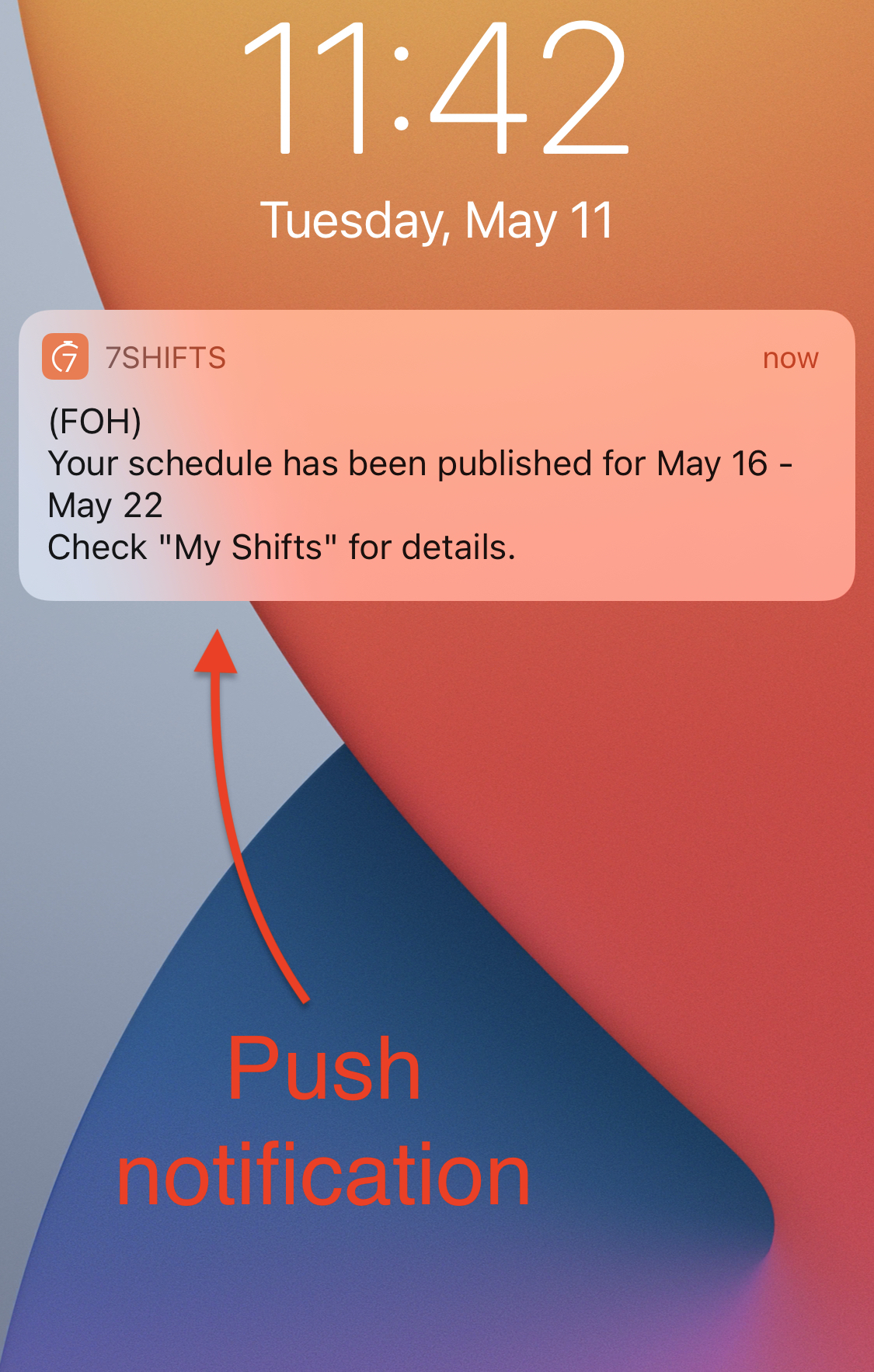 3. To modify your notification settings:
Tap on the 'Mobile' icon to enable/disable a specific mobile notification.
Tap the 'Mail' icon to enable/disable specific email notifications.
(If they appear in orange, it means they are enabled.)