From time to time, you may wish to edit an existing user's profile to update their information or assignments.
It's important that their Location/Department/Role assignments are up to date as a user's access to the account is based on these assignments. Even if they've been granted certain Manager Permissions, these assignments will determine what the user can view and update in the account.
---
How to find a user's profile
1. At the top of your webpage, go to More > Employees.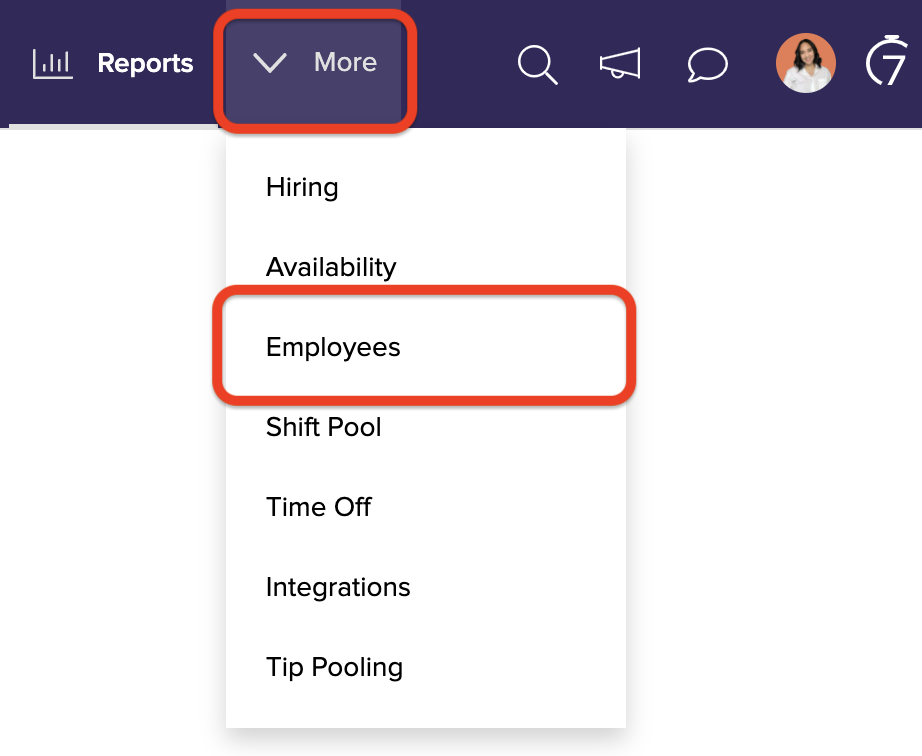 2. If you have many employees, the quickest way to find a specific one is to search for them using their name.

You can also use the filtering options to view Employees of different categories.

If you are still unable to find the employee you are looking for, here are a few things to verify:
Check for them in the Inactive Employees list under the more menu ' ☰ ' > Employees > Inactive.
Confirm with your Admin if the employee has been added to the account yet, and with the correct name.
Have your Admin assign both you and the employee to the same Location and Department.

Admins can see all users, but Managers or Assistant Managers cannot see Employees who are not assigned to the same Locations and departments as they are. Your Admin can verify if this is the case and correct it.
3. Once you see their profile, you can:
Click on them to view or edit their information
Send them a message by clicking on the Message icon
Make their user profile inactive by clicking on the three-dotted icon

---
Updating their Profile and Assignments
⚠️ Managers and Assistant Managers require the '
Can edit employees'
Manager Permission
to proceed.
1. On the Employees page, click on a user's profile to view or edit their information.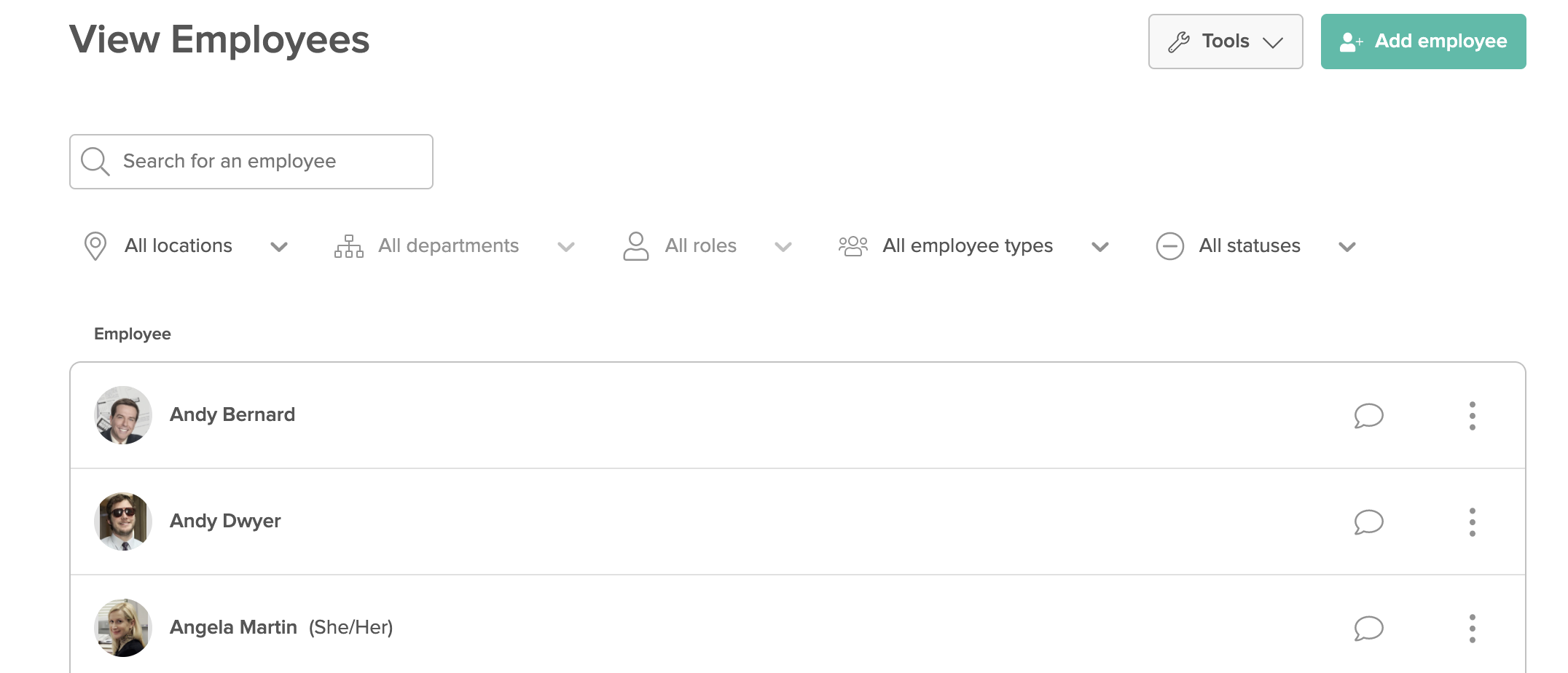 2. Update their profile ensuring you review each of the different tabs on the left.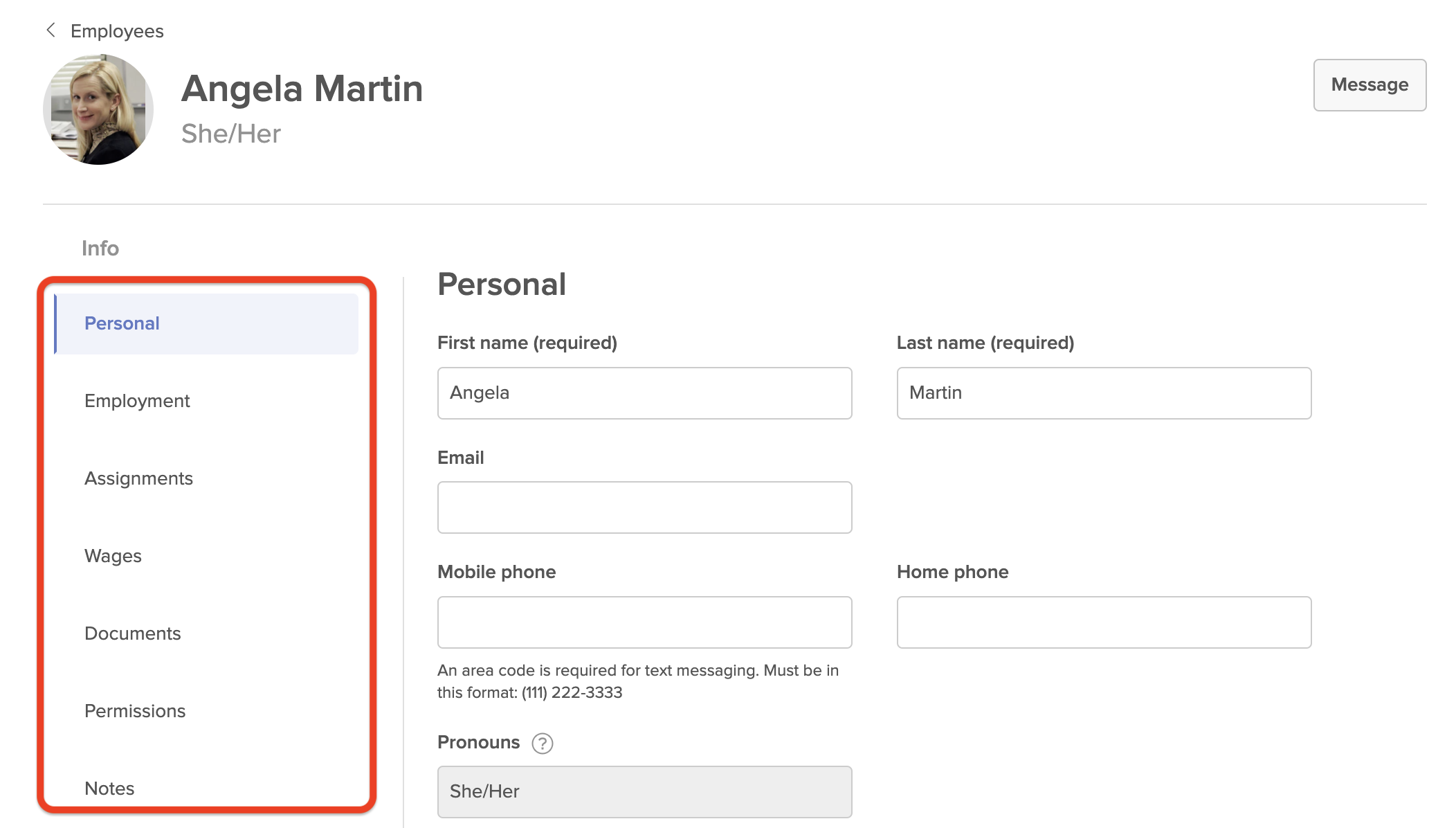 Key pieces of information to provide or update in the Employee's profile include:

First and last name
Email address (all staff will require a valid email address to log into 7shifts)
Mobile number (for SMS and push notifications)
Wage information
3. Under the 'Assignments' tab, ensure they're assigned to all of their required Locations, Departments, and Roles.
⚠️ The user will only have access to view 7shifts and their Schedules for the Locations and Departments they're assigned to. This applies to all Manager, Assistant Manager, and Employee user types.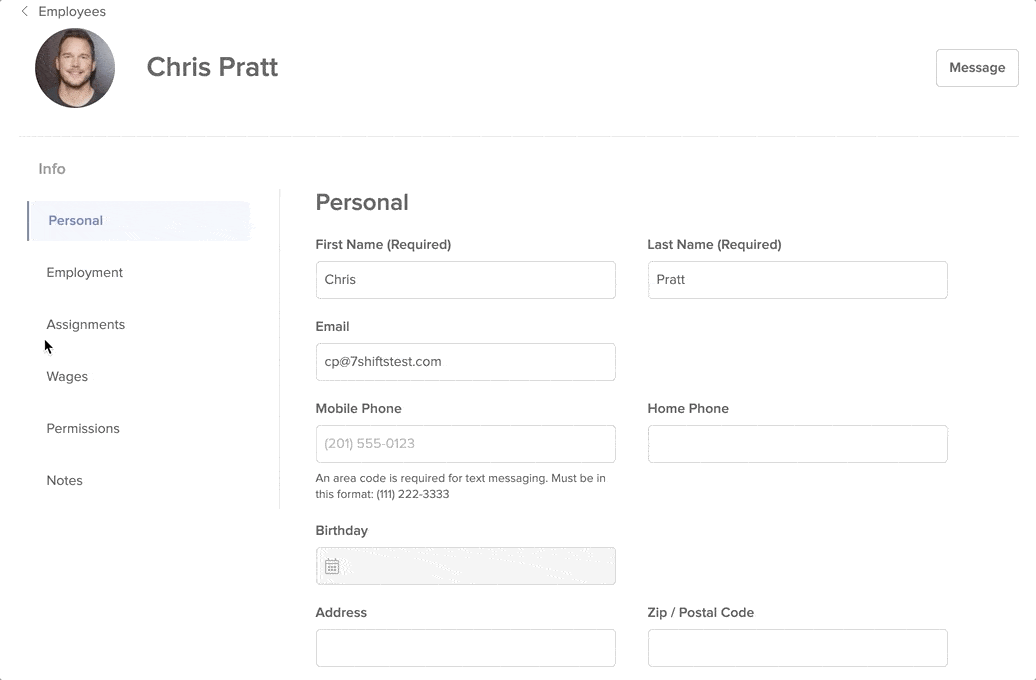 4. Remember to click 'save' when you're finished adding or updating details within a user's profile.
❗️If you are missing any required information, you will not be able to save the profile changes until it's added.

The tabs where details are missing will be indicated: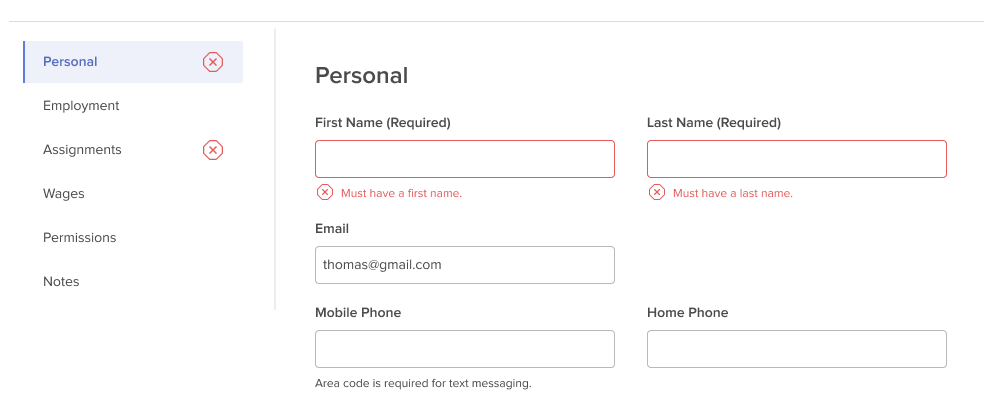 Adding or editing a Manager? Click here to learn more about setting up Managers.