You can organize your teams into separate time categories for further customization when it comes to Scheduling in 7shifts. By using Dayparts, you can create custom categories under your Locations, such as AM / PM or Breakfast / Lunch / Dinner. If using the Tip Pool feature, you can also include your Dayparts in your reporting.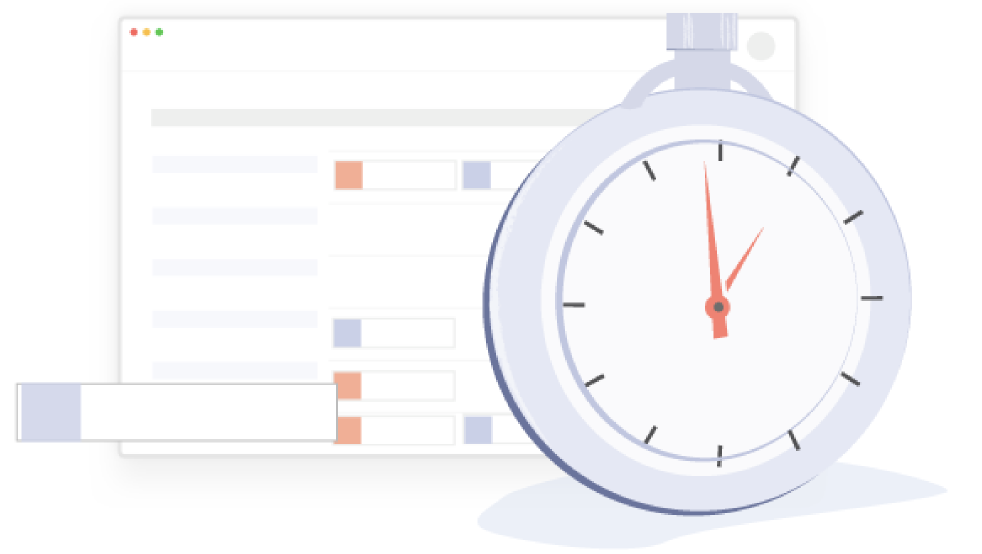 ⚠️ The Dayparts feature is only available on The Works plan or higher.
---
Setting up your Dayparts
1. As an Admin, head to the 7shifts logo > Locations / Departments / Roles and click on a Location to open its settings.

2. Under the 'Hours of Operation' tab, click on '+ Add Daypart.'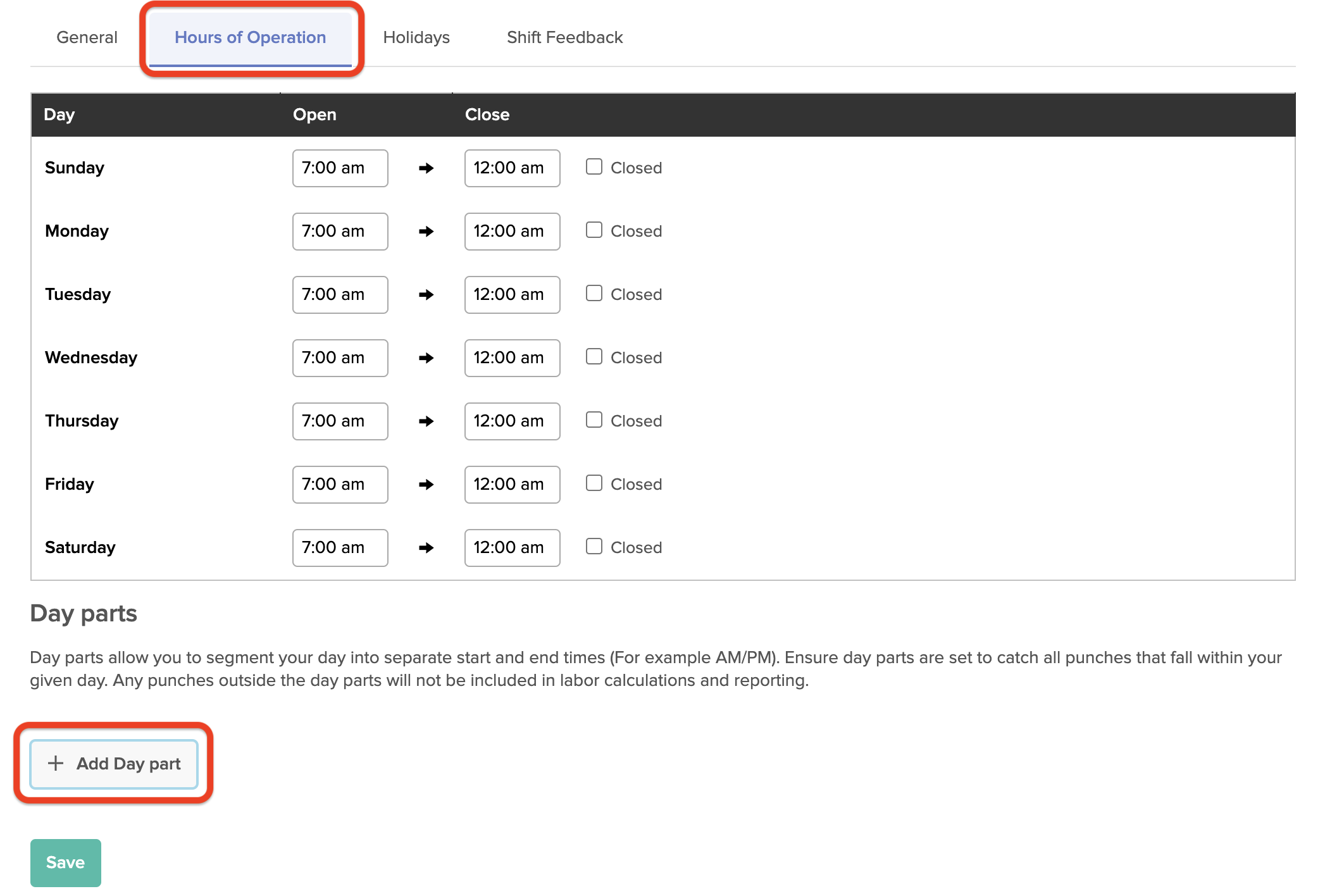 3. Enter the name and start / end times of your Daypart. You can also select if this window of time applies to specific days or every day of the week.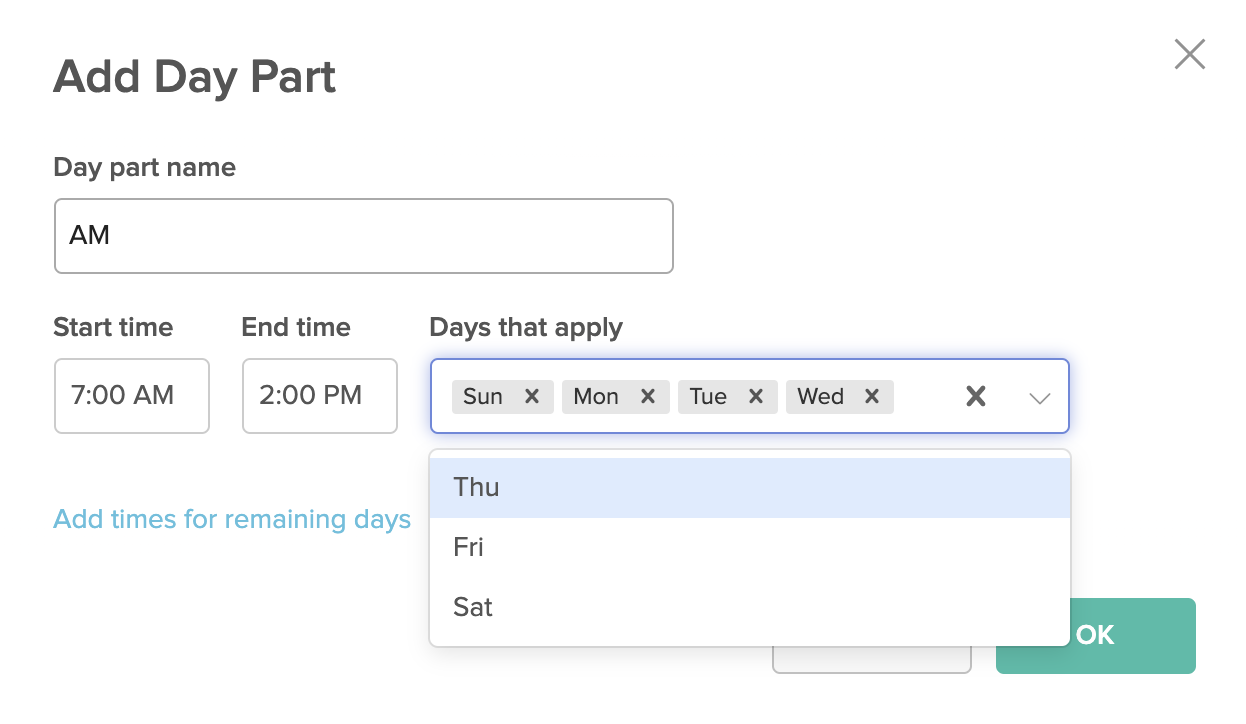 If the time of day changes for this Daypart throughout the week, click on 'Add times for remaining days'. The varying hours for every weekday will still fall under the same Daypart.
Example: If your Brunch hours are longer on the weekends, you can enter those extended hours for Saturday and Sunday, specifically.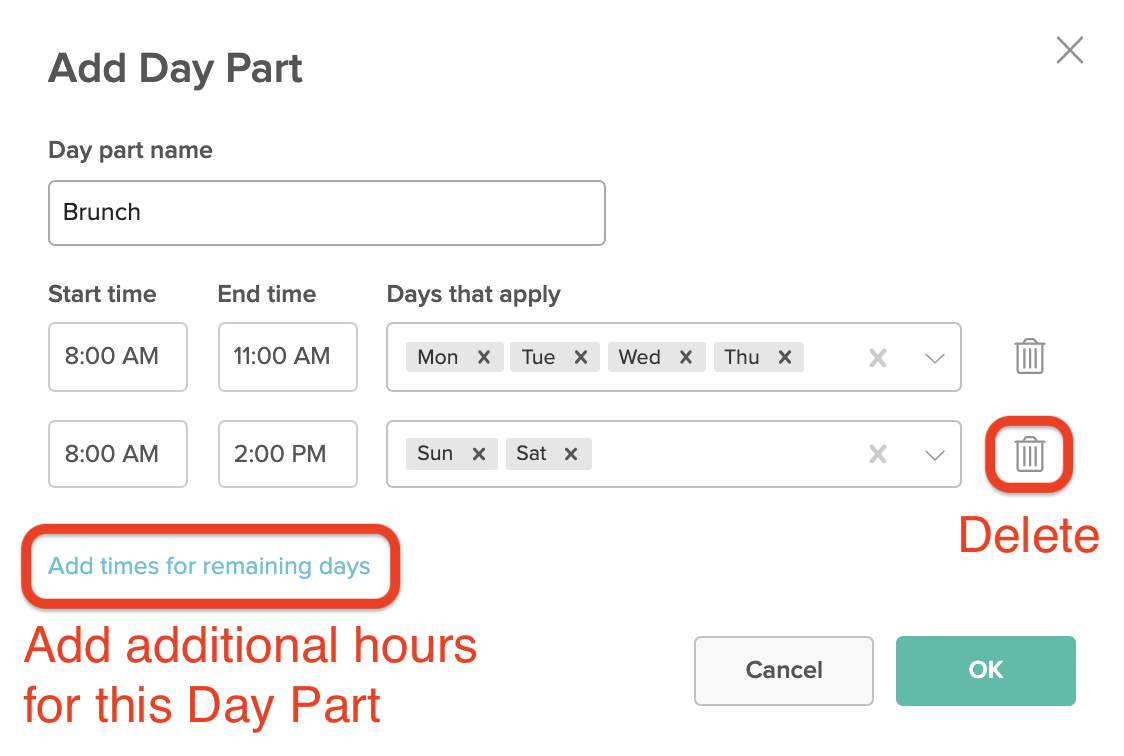 4. Click on 'OK' when finished and you should see your new Daypart listed below.
5. Click on the 'Pencil' icon to edit or the 'More' icon to delete any of your existing Dayparts. To create more Dayparts for this Location, click on '+ Add Daypart' and follow the previous steps.

❗️Ensure your Dayparts are set to catch all punches that fall within your given day. Any punches outside the Dayparts will not be included in labor calculations and reporting.
⚠️You may see an error message if one Daypart overlaps with another. If this is the case, simply edit one of these Dayparts to correct the issue. You will be unable to save your Location's settings until you do.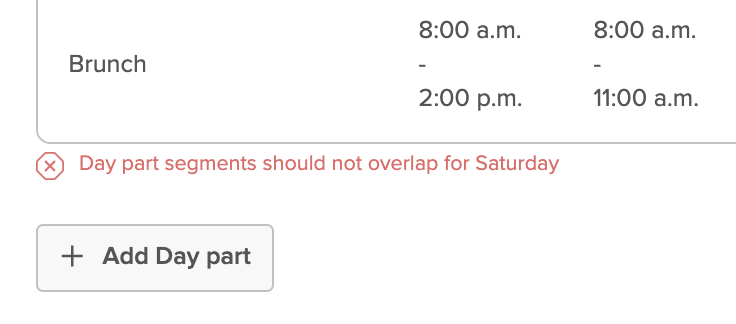 6. Be sure to click 'Save' at the very bottom of your Location's settings before moving on.



You can follow these same steps to set up any Dayparts that you require for the rest of the Locations in your account.
---
Scheduling with Dayparts
You can manage store performance by using your custom Dayparts to schedule staff appropriately.
1. Under the Day view on the Schedules page, you can see the Dayparts you have created for your Location. You'll also see a shift counter for how many shifts are scheduled within these different Dayparts.


2. You can filter your schedule's view by Daypart by clicking on the dropdown shown below and selecting the Daypart you wish to view.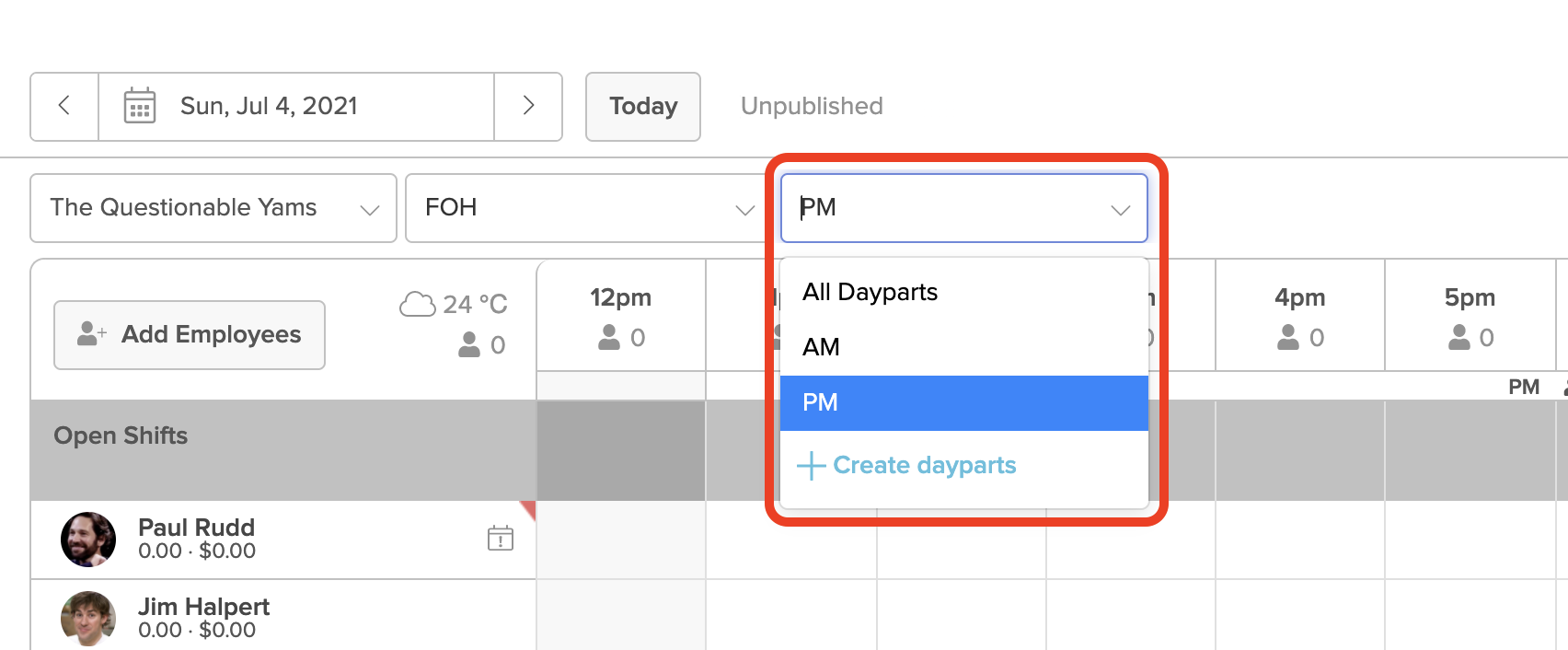 ---
Using Dayparts With Tip Pooling
Once you have created your Dayparts, you'll be able to select any of the Dayparts you have created when setting up or editing your Tip Pool.
Click here for more information on how to set up and include Dayparts in your Tip Pool report.
---
Dayparts Rounding
⚠️ Prerequisites
⚠️ To enable Dayparts Rounding, you will require:
The Works plan and above
Tip Pooling enabled as an add-on

Dayparts setup within the Account
⚠️
Only Admins will have access to enable Dayparts Rounding.

⚠️ Please note: any Roles that contribute to a Tip Pool will have their sales data (and their corresponding tips) rounded alongside an employee's punches.

When calculating time, we'll use the time a receipt was opened for Toast POS and Square POS. And, we'll use the time a receipt was paid for Touchbistro POS.


You can set grace periods (before and after your Dayparts), to ensure any employees who punch-in/out within these periods are only contributing to their respective Daypart.
For example: You have set up your Dayparts to be AM Daypart (8AM-4PM), and PM Daypart (4PM-9PM). And, you have set your Daypart Rounding grace period to 10 minutes for early/late clock-in.
John Smith belongs to the AM Daypart, and clocks out 4:08PM. Despite John's punch overlapping into the PM Daypart, John will only contribute and receive tips from the AM Daypart.
To Enable Daypart Rounding
Login as the Admin.


In the top navigation bar, hover over the 7shifts logo, and select 'Locations/Departments/Roles'.


Once on the 'Locations' page, click on a Location to expand it.


Select the 'Hours of Operation' tab:




Check off 'Daypart Rounding' to enable it:




Set your grace periods by the number of minutes for 'Early Clock-in' and 'Early Clock-out':




Click 'Save' to complete these changes!
---
Dayparts Rounding in Reports
When ready to review this information, you can navigate to your Tip Pooling Report, set your filters, and click 'Get Report'.
The following example demonstrates a Tip Pooling Report once Daypart Rounding has been enabled, and an employee has clocked out later than their scheduled shift :

The Account has set up the following Daypart settings:
an AM Daypart (9AM-4PM), and a PM Daypart (4PM-9PM)
Daypart Rounding has been enabled with a 30-minute grace period for both early and late clock-in: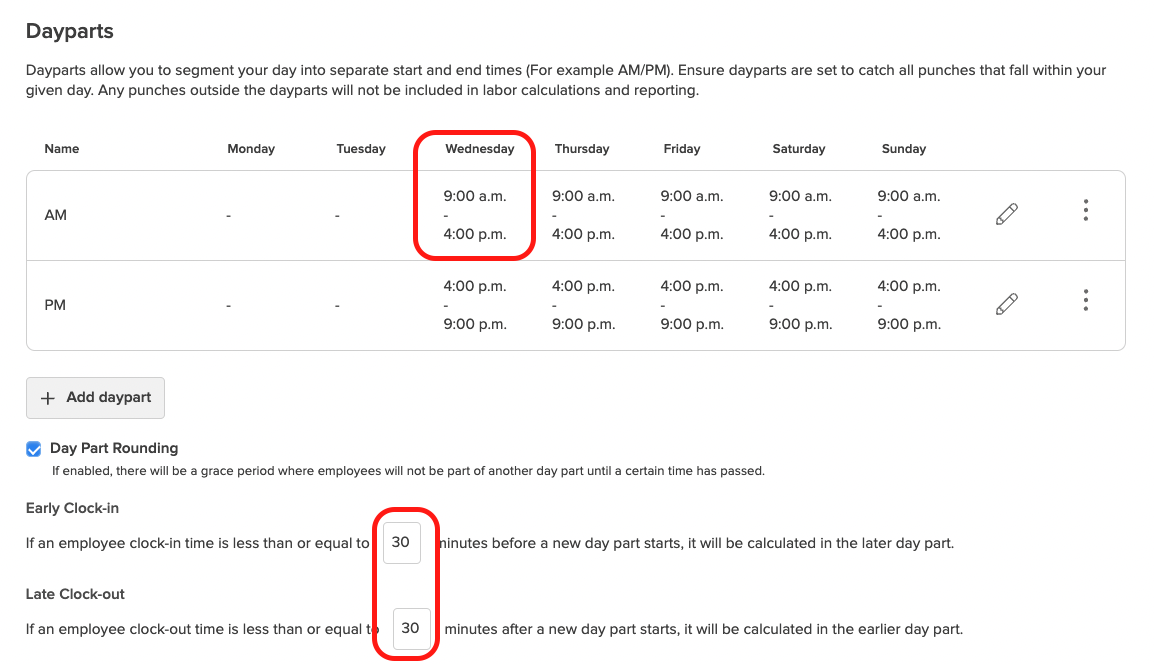 In this scenario, we can reference Creed Bratton's punch times. Creed Bratton has punched out 4:15 PM - 15 minutes later than their scheduled shift (after the AM Daypart ends):


Looking at this within Reports > Tip Pooling, we will be running a report specifically to look at the AM Daypart.

Since Creed Bratton's shift falls within the 30-minute grace period, the Worked Hours column will now acknowledge the 15 minutes they worked after the AM Daypart:
Creed Bratton's Worked Hours reports as 7.25 hours.
Creed's sales, and their corresponding tips, are included in the AM tip pool.


If it is the case that Creed Bratton exceeds the grace period and clocks out at 5:00 PM, the full hour will be considered in the PM Tip Pool (and not the 1 hour, minus the grace period).
The following demonstrates how the Tip Pool Report displays the same information, with Daypart Rounding disabled:
Creed Bratton's Worked Hours reports as 7.00 hours (their 15 minutes worked past the AM Daypart is not recognized).
The extra 15 minutes and their corresponding tips, will contribute to the PM Tip Pool. Depending on the Tip Pool rules that are set, Creed Bratton could both be contributing/receiving, or just receiving from the PM pool for the extra minutes they worked.