Within 7shifts, there are two wage types that can be used to calculate the labor costs for each individual employee and manager. These options are hourly wages and weekly salaries, from which you will be able to forecast and track your team's labor costs.
Continue reading if you'd like to learn more about these two wage types and how they differ.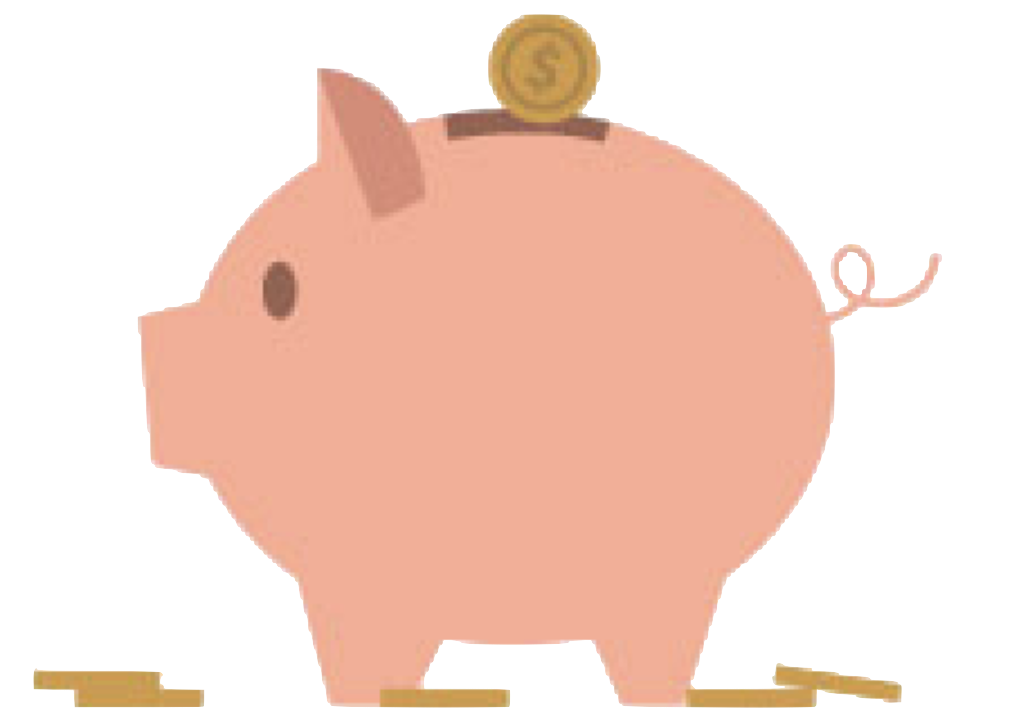 Wanting information on how to update a user's Wage or Salary instead? Click here to learn more.
---
Hourly Wage vs. Weekly Salary
Under a user's profile, you will be able to select one of the following wage types: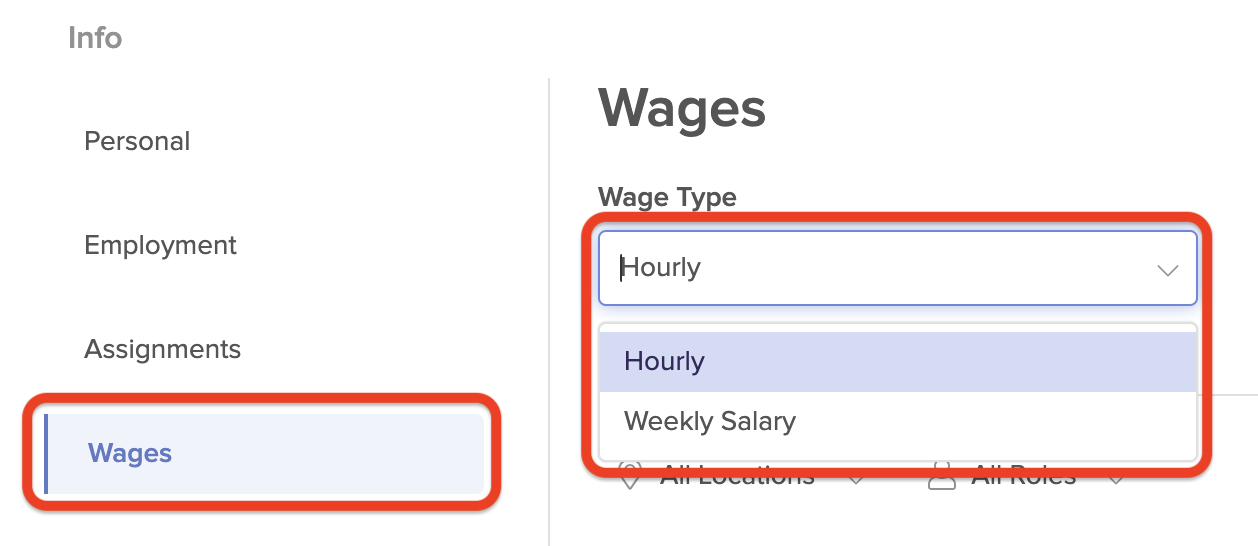 Hourly Wages - will be the rate an employee earns for each hour worked. So their labor cost calculations will be dependent on their scheduled or worked hours. This will be the default option for any new users added to the account.
Weekly Salaries - will be for staff members that earn a consistent total or amount each week, regardless of the hours they may work or be scheduled for. Typically this option would apply to managers or employees who are not scheduled or don't need to record their hours for payroll.
---
Hourly Wages 
This can be accessed by going to Team > Employees > the specific employee's profile > Wages.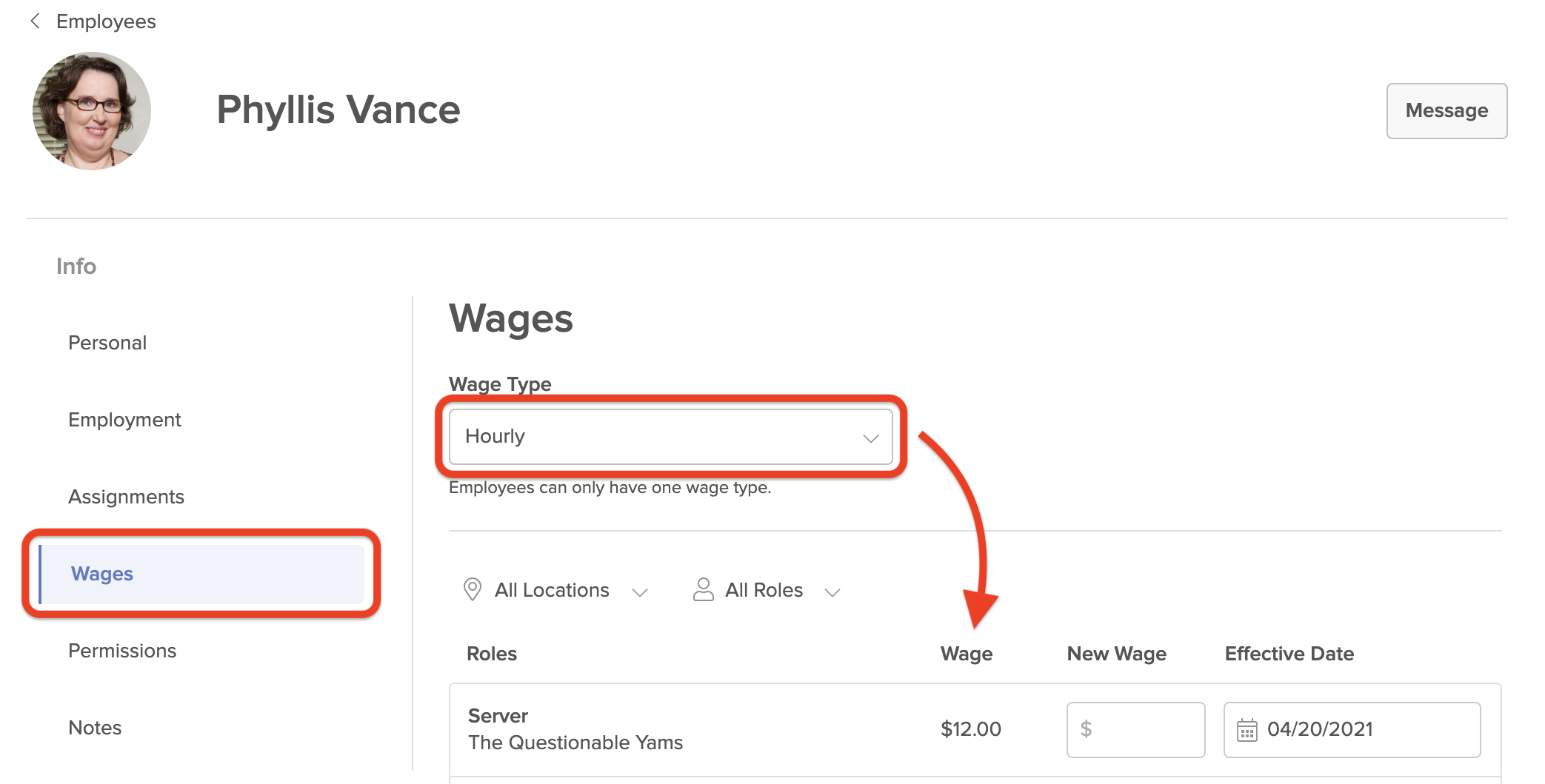 Before entering wages for your employees, you'll want to determine whether you'd like to have a single wage for them or use 'Wage-based Roles.' By default, your 7shifts account will allow users to only have a single Hourly Wage rate applied to all shifts, regardless of the Roles they may work.
Wage-based Roles allows employees to have a separate wage for each Role. The wage applied to a shift will be based on both the Role they were assigned to work and the individual wage assigned to that Role under the employee's profile. This setting will not impact salaried employees.
Click here to learn more about enabling Wage-based Roles.
⚠️ The Wage-based Roles setting is also required to use the 'Wage Sync' feature (offered with select POS integrations).
---
Weekly Salaries 
This option can be enabled by going to Team > Employees > the specific employee's profile > Wages.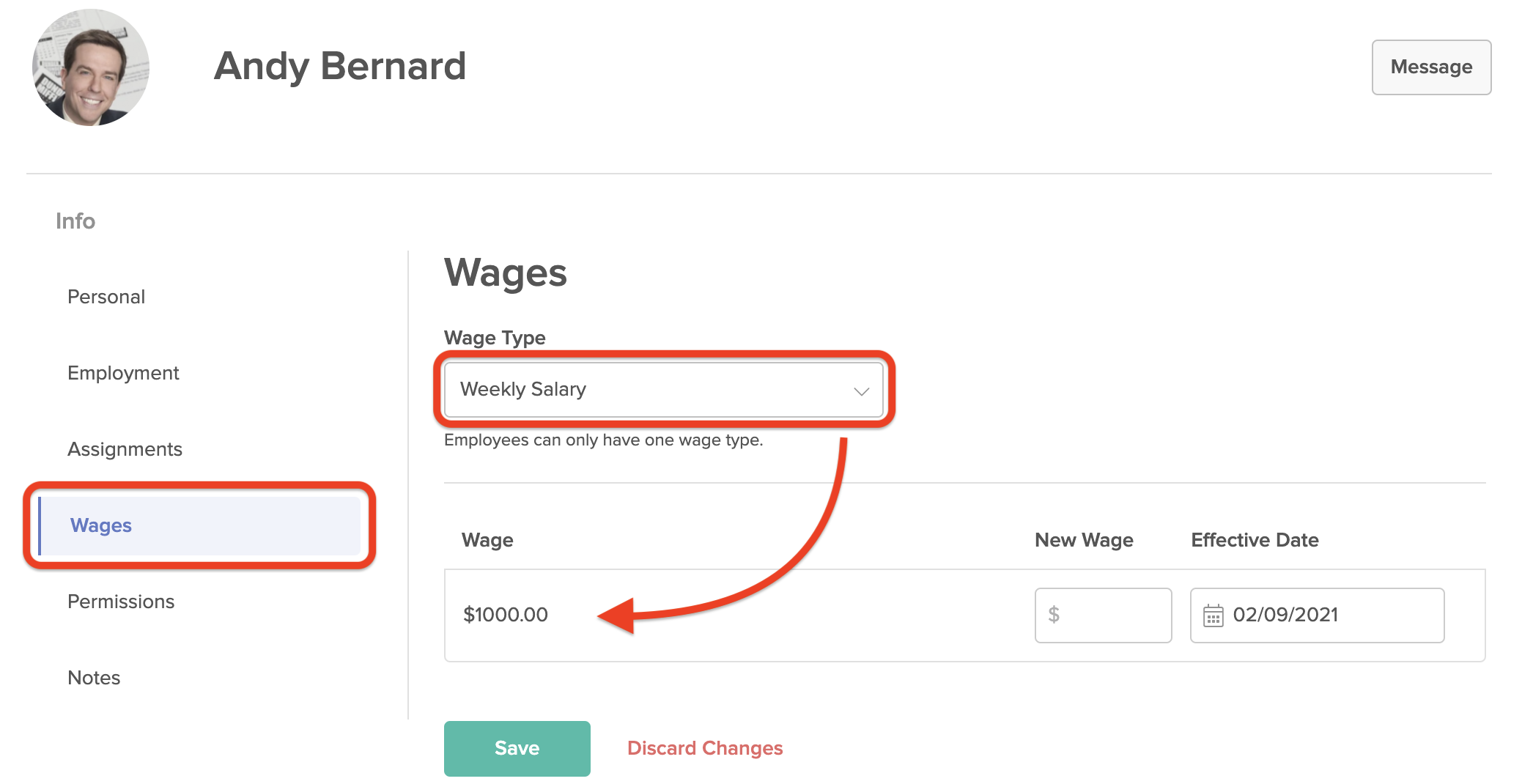 Once a salary has been entered, this value will automatically be divided out across the Departments this user is assigned to (and set to appear on) within their employee profile.
On the Labor Budget Tool and the Dashboard page, you'll also see that the manager's salary is split evenly across all 7 days of the week (for any of the Locations and Departments where 'appear on schedule' is enabled). The same will apply when running reports such as the Worked Hours & Wages or Scheduled Hours & Wages reports.
Example 1: 
If a manager's total weekly salary is $1000, and they are set to appear for only two Departments (under one Location), then $500 each will be allotted to the labor costs of these two Departments.

⚠️ If they are assigned to appear under multiple Locations, the salary will be split between the Locations before they will be split again into each Location's Departments. (See example 2.)
Example 2: 
A manager's total weekly salary is $1000. They are assigned to both the FOH and BOH Departments at Location A, but only the FOH Department at Location B. For Location A, they will have $250 allotted under the FOH Department and $250 under the BOH Department. However, Location B will have $500 allocated to the FOH Department.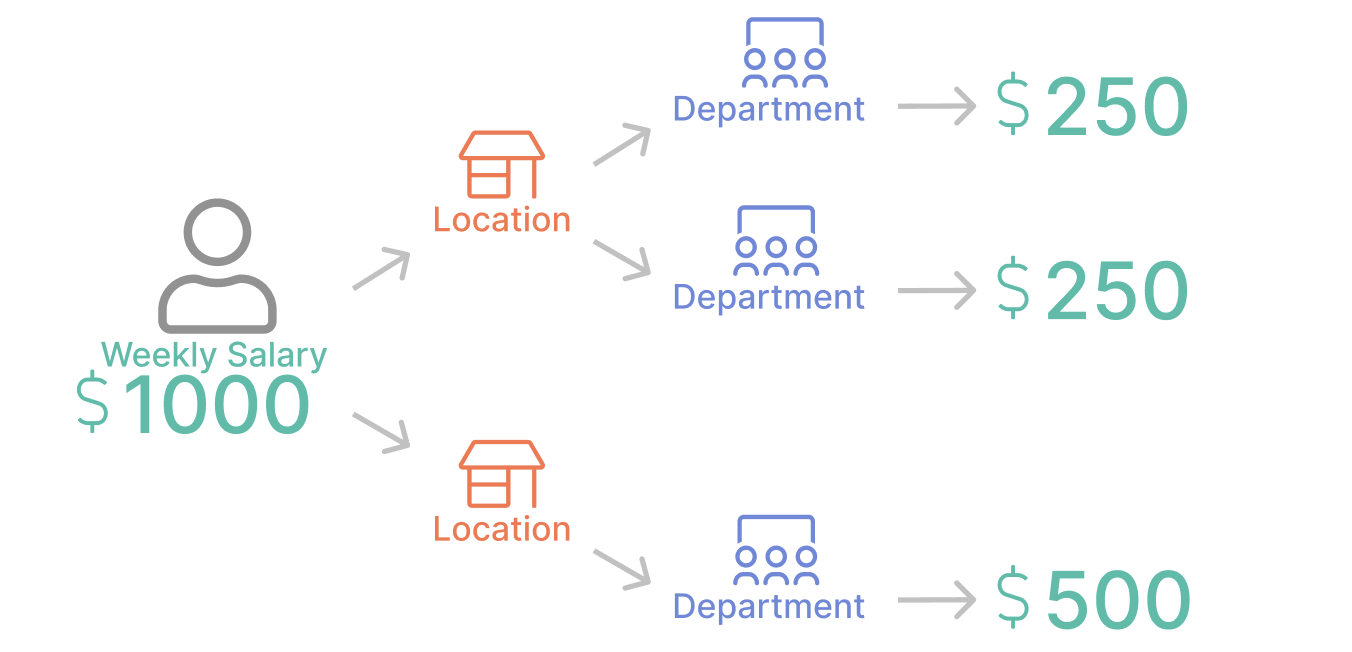 ⚠️ Their salary can be excluded from a specific Department's labor costs by going to their user profile and disabling 'Appear on the schedule' for that Department.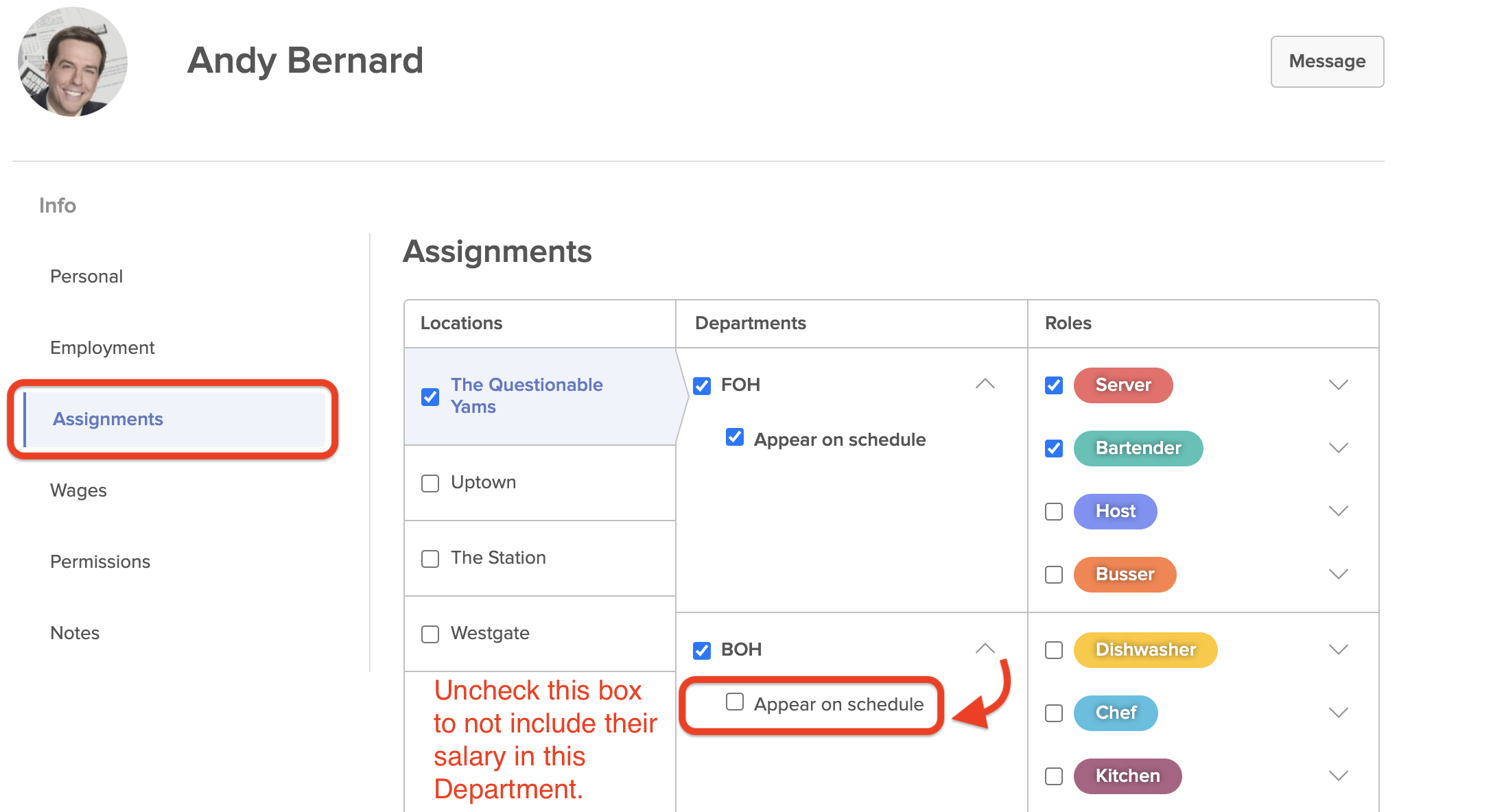 Using the first example from above, if this setting is disabled for the BOH Department, the manager's salary of $1000/week would have $1000 allocated to the FOH Department. Zero dollars would be allocated to the BOH Department.

Now that you've learned more about how wages and salaries work, click here to learn more about updating these for your staff.