If you have a POS integration that includes labor, you have the option to view your employee's time clocking entries from the POS within 7shifts. In addition, you are able to export this time clocking data to any of our payroll integrations.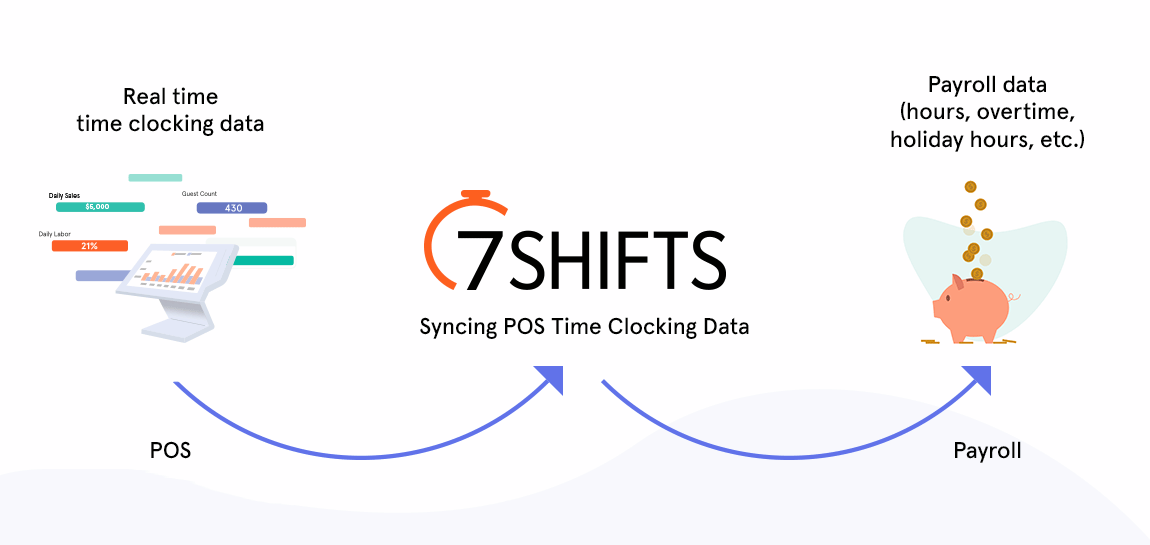 ❗️This feature is not available for Dinerware, Micros Simphony II, Silverware, and Clover POS integrations.
⚠️ If you have not set up your POS integration yet, you will need to complete that process and turn on your Actual Labor before using this feature.

Click here for instructions on setting up your POS integration.
---
Enabling punch management in your account:
1. Ensure that you have Actual Labor enabled in your POS integration settings, as this will allow the POS time clocking data to populate.
⚠️ You will also need to complete your Employee Mapping before enabling this feature.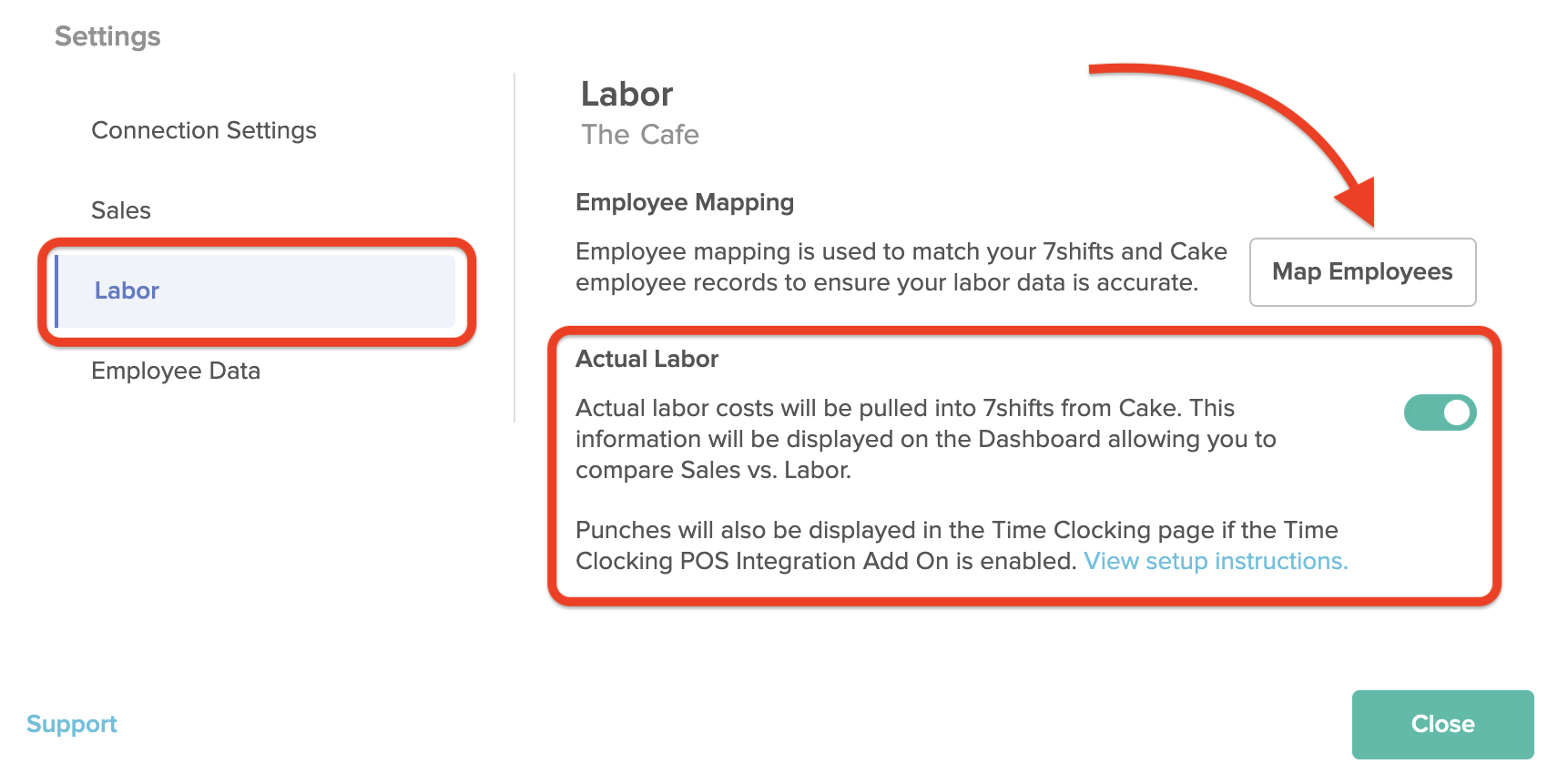 2. Head to the 'Time Clocking' tab and select 'Start Time Clocking.'

3. You will be prompted to set your pay period details. Select the 'On your POS' box and click on 'Next.'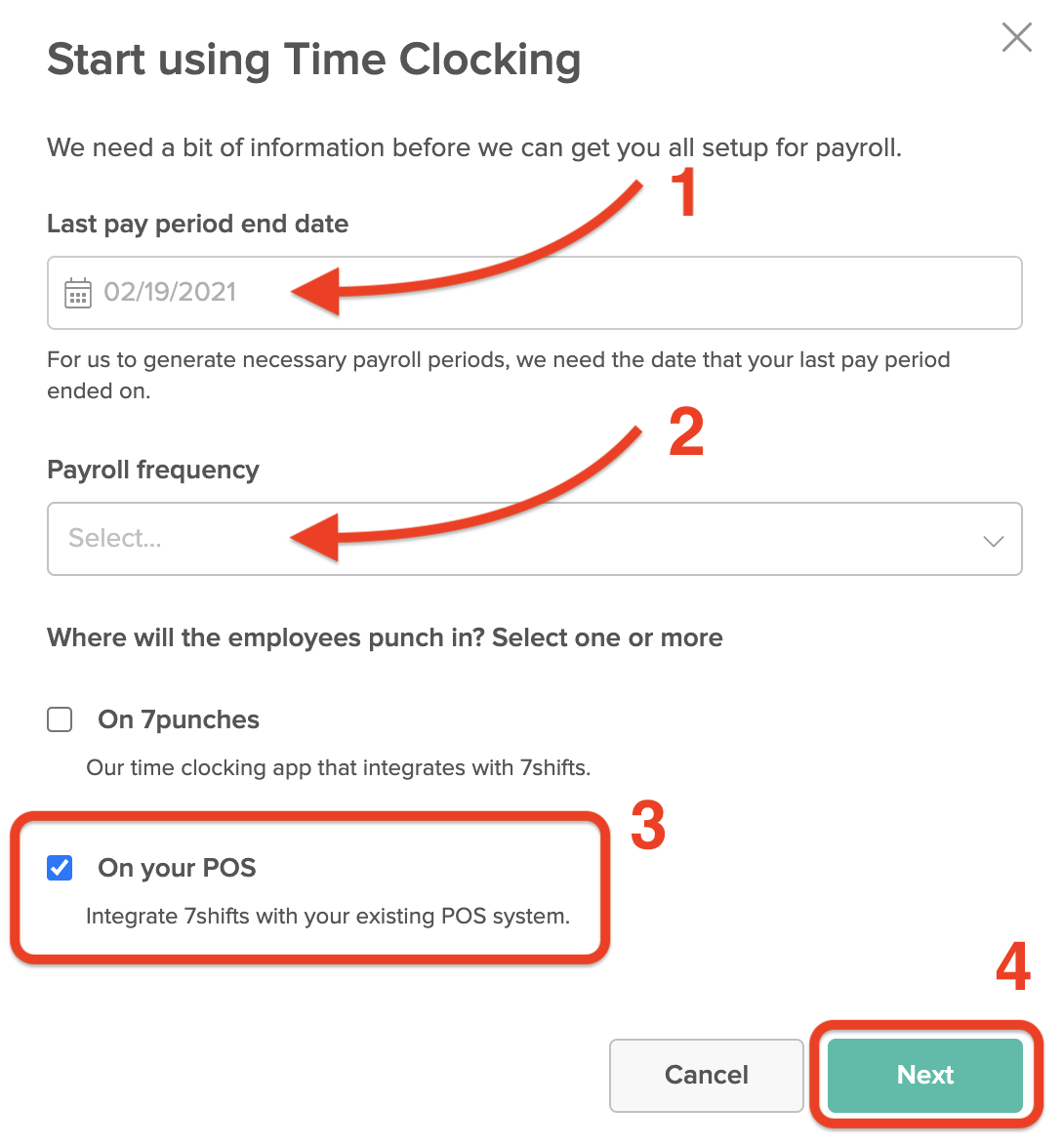 4. Click 'Connect POS' and you will be taken to your Time Clocking page. If you have previous punch data, you will see previous pay periods.
⚠️ Breaks will not be imported in for the following POS labor integrations: Lightspeed, POSitouch, Touchbistro, and Upserve.
5. Click on any pay period to view your punches, under that time period.

6. Punches can be viewed and deleted within the pay period. Click on the trash icon to delete the punch within 7shifts.

⚠️ You will need to delete the punch on your POS first, otherwise, it may reappear the next time the integration syncs.
⚠️ Please note, if you are using this feature with Brink, Revel, Square, or TouchBistro: 

When an Employee doesn't have a scheduled shift within 7shifts, the POS punch for that day will appear without a Role, under Time Clocking in 7shifts. 
(Punch with Role)




(Punch with no Role)