7punches users can now allow their employees to clock in and out of shifts and breaks from their personal devices with Mobile Punch! This helps reduce the risk of using shared devices, ultimately making your restaurant safer for your team and your customers.
⚠️ Access to this feature may require an upgrade from your current plan.
---
Enabling 7punches access for Employee mobile devices
⚠️ Only Admins can access the 7punches settings.
1. Head over to Time Clocking > Settings.


2. Scroll down and check the box called 'Mobile Punch.'

3. Don't forget to scroll down and click 'Save' for the 7punches settings.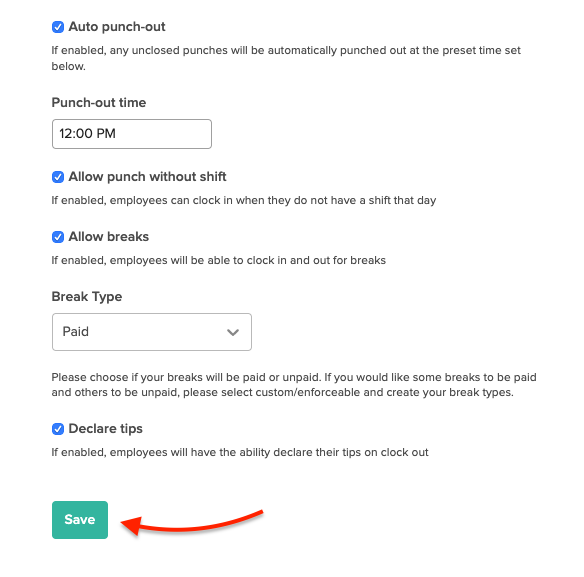 ⚠️ TIP: As employees will be able to punch in from their own devices, we know you may want to ensure punches are only happening while at work.

To accomplish this, we recommend utilizing the Geofencing feature which only allows employees to clock in/out with a certain distance radius to your restaurant. There also is the Buddy Punch feature, where you can have a picture of the employee captured on punch-in with a recognizable background.