Buddy Punch Prevention allows 7punches users to have a photo taken of their Employees when they punch in and out, allowing Admins or Managers to validate the identity of the puncher.
⚠️To access this feature, you must use 7punches for time clocking.
⚠️ Access may require an upgrade from your current plan.
---
Setting up Buddy Punch Prevention in your account (web portion)
⚠️ Only Admins can access the 7punches settings.
1. Log in to the web app and head over to Time Clocking > Settings.

2. Check the box beside the 'Buddy punch prevention' option.

3. Scroll down and click 'Save.'
---
Setting up Buddy Punch Prevention in 7punches (mobile app)
When you next open 7punches, you will see the photo square above the punch pad.
1. You will need to enable 7punches access to the device's camera. To do this, tap on the yellow '!' icon.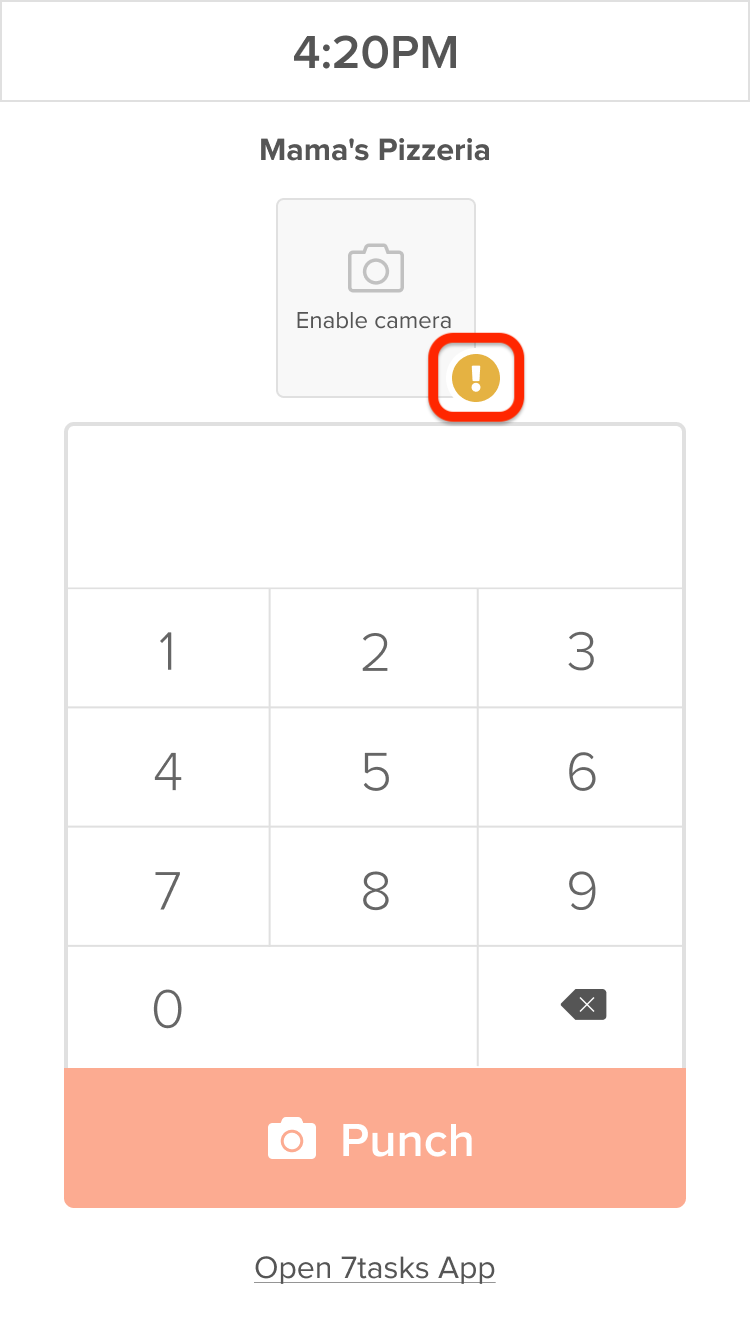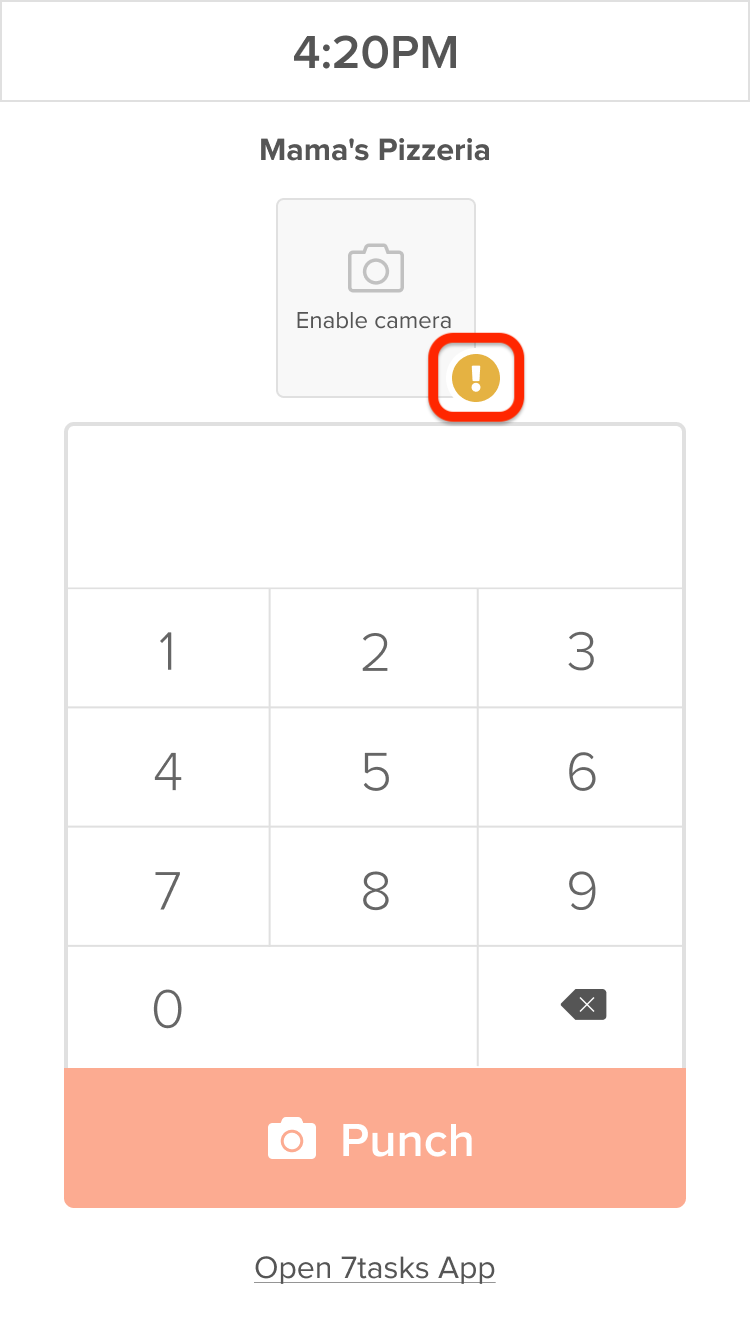 2. Tap 'OK.'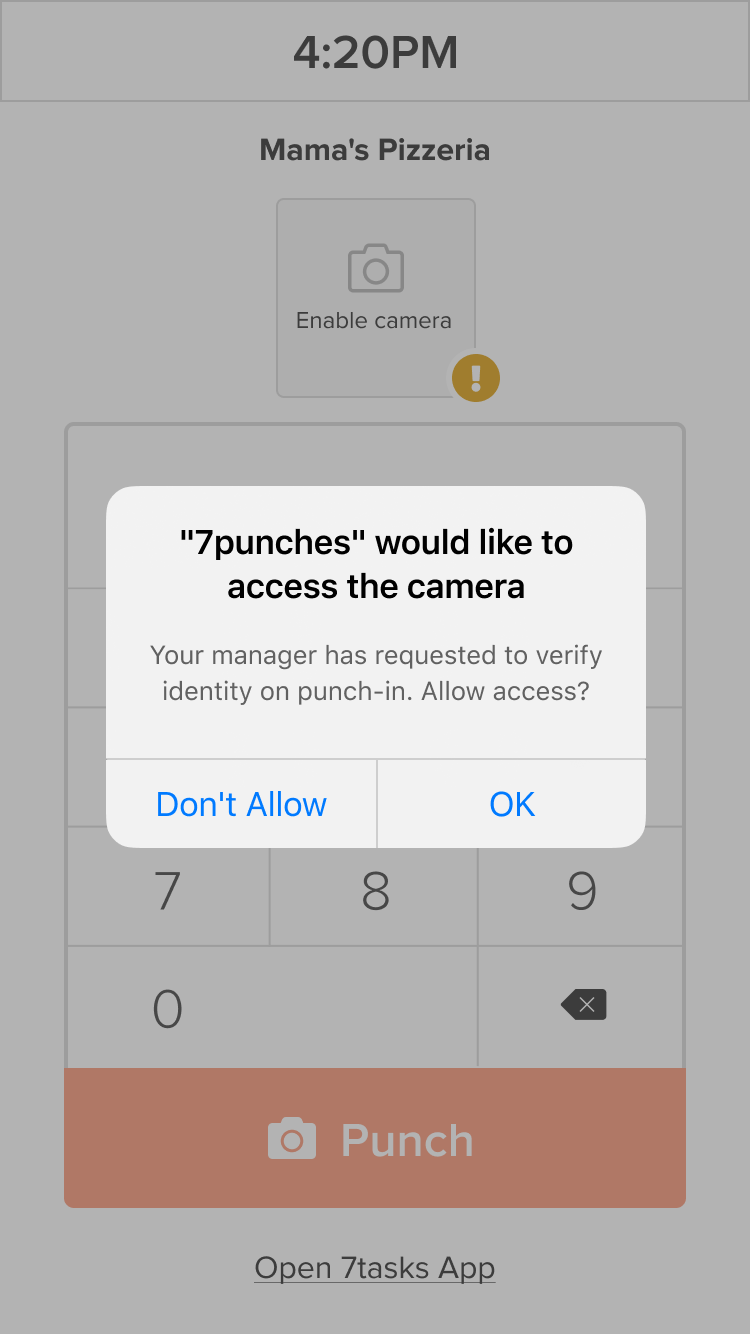 Your Employees can now punch in!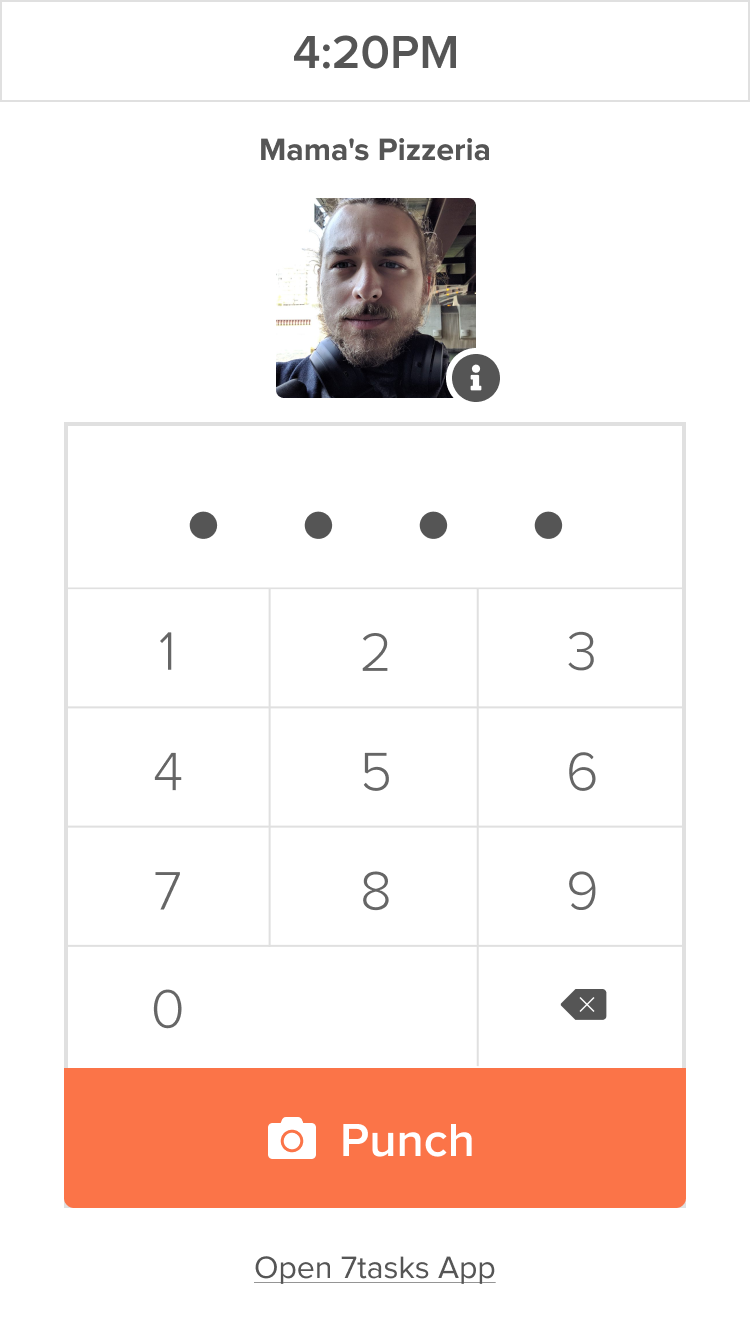 When Employees punch in, they can tap on the 'i' icon to see an explanation of why their picture is being taken.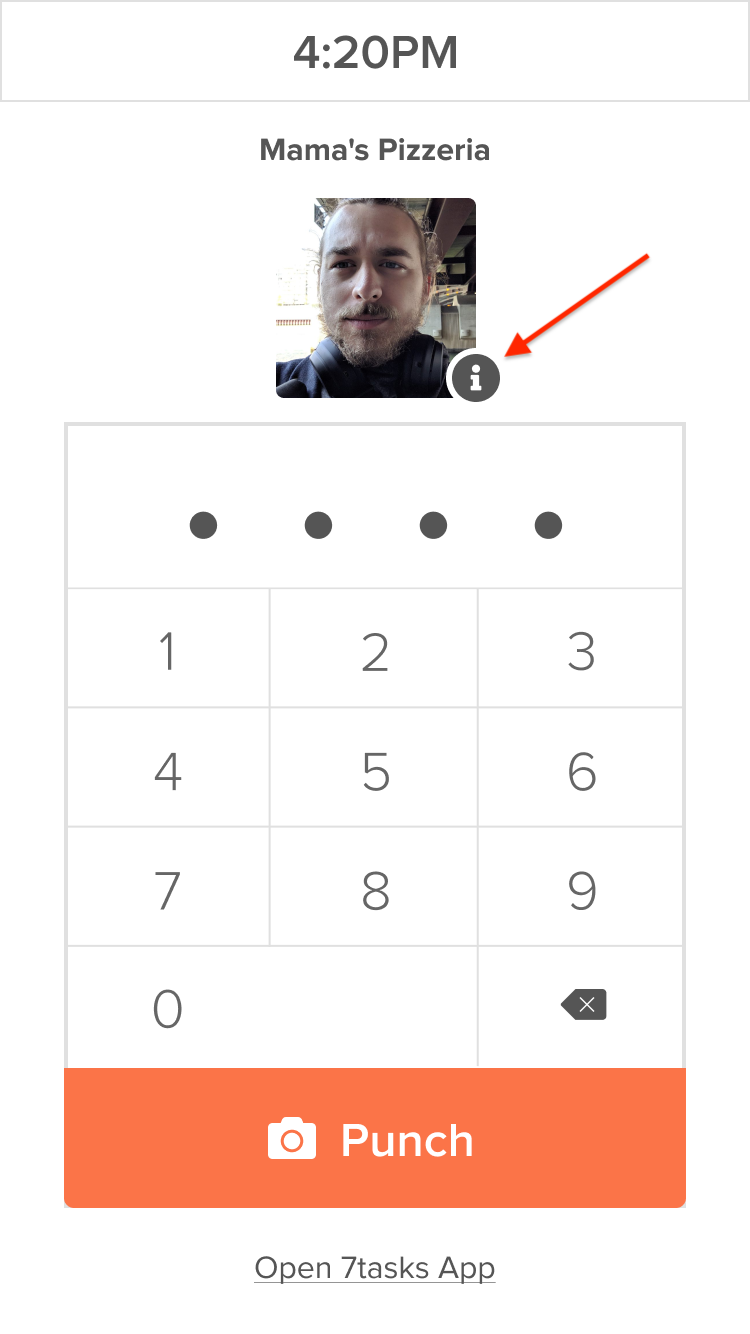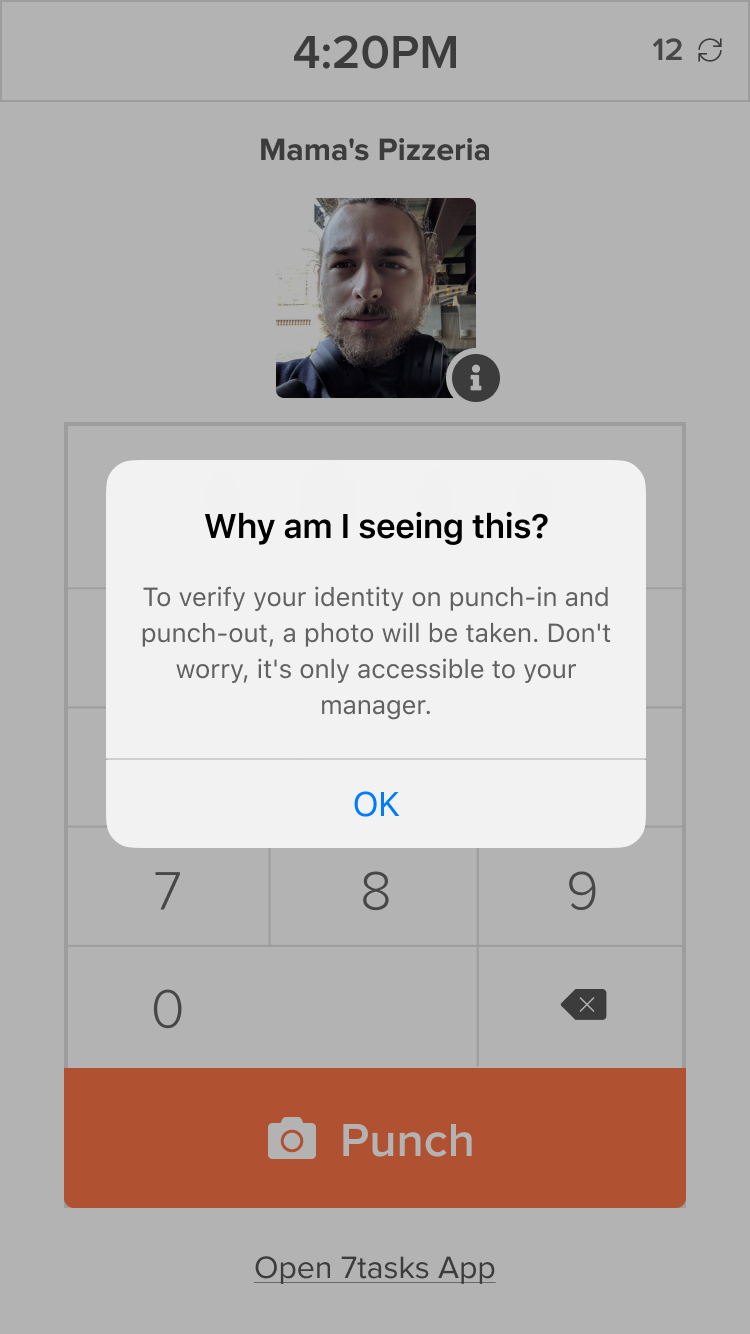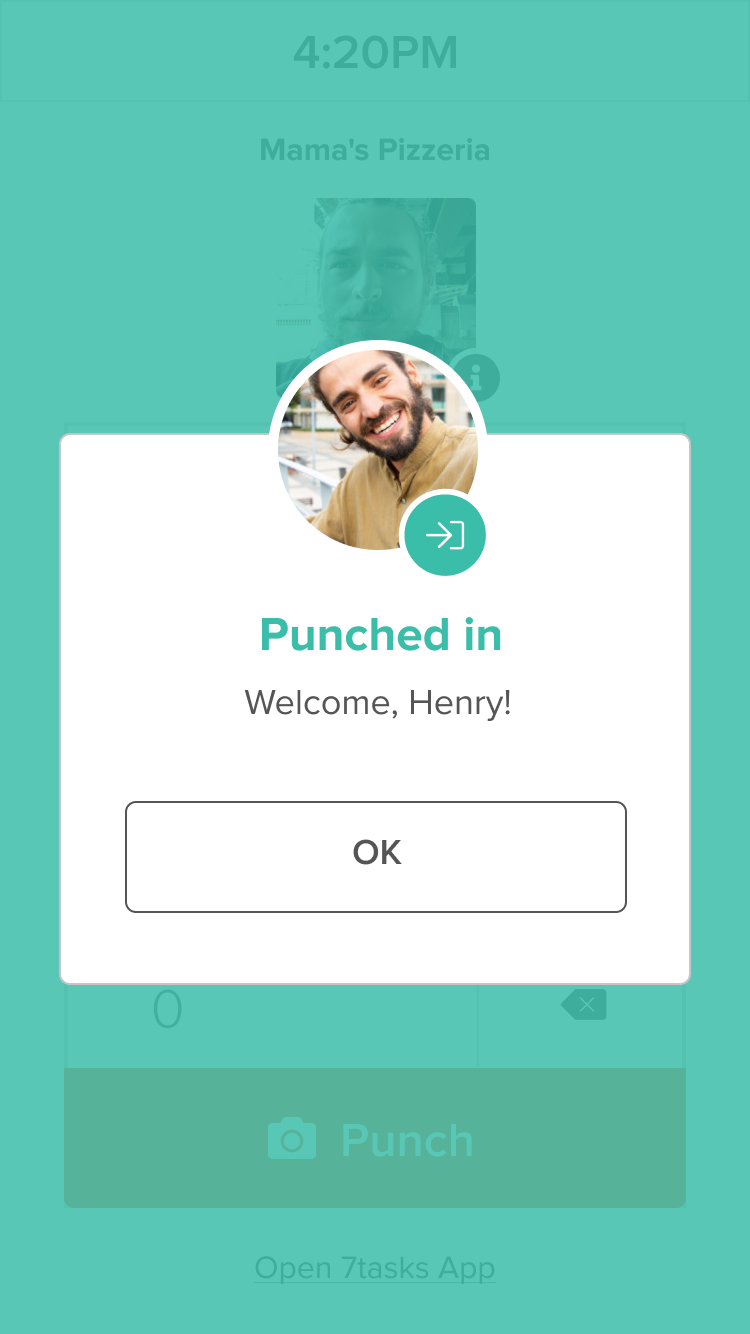 ---
Viewing photo punches in Time Clocking
When viewing your pay period, the picture punch indicator will appear below the clock in / out times:

Hover over the icon to view the punch in / out pictures. Click on 'See More Pictures' to view break punches.