Easily manage your team's performance in one place! With Employee Performance Insights and Performance Log, you can increase information sharing, make informed decisions about performance-related actions, and ensure your employees get the support they need to succeed at work.
⚠️ Prerequisites
⚠️ Access to the Employee Performance Insights and Performance Log may require an upgrade from your existing plan.

⚠️ Managers/Assistant Managers require permissions: Can edit employees, Can manage Performance Log and view Performance Insights.

⚠️ Only Admins and Managers/Assistant Managers (with permissions) can view Performance Logs.

⚠️ Employee Performance Insights and Performance Log is only available on the web app.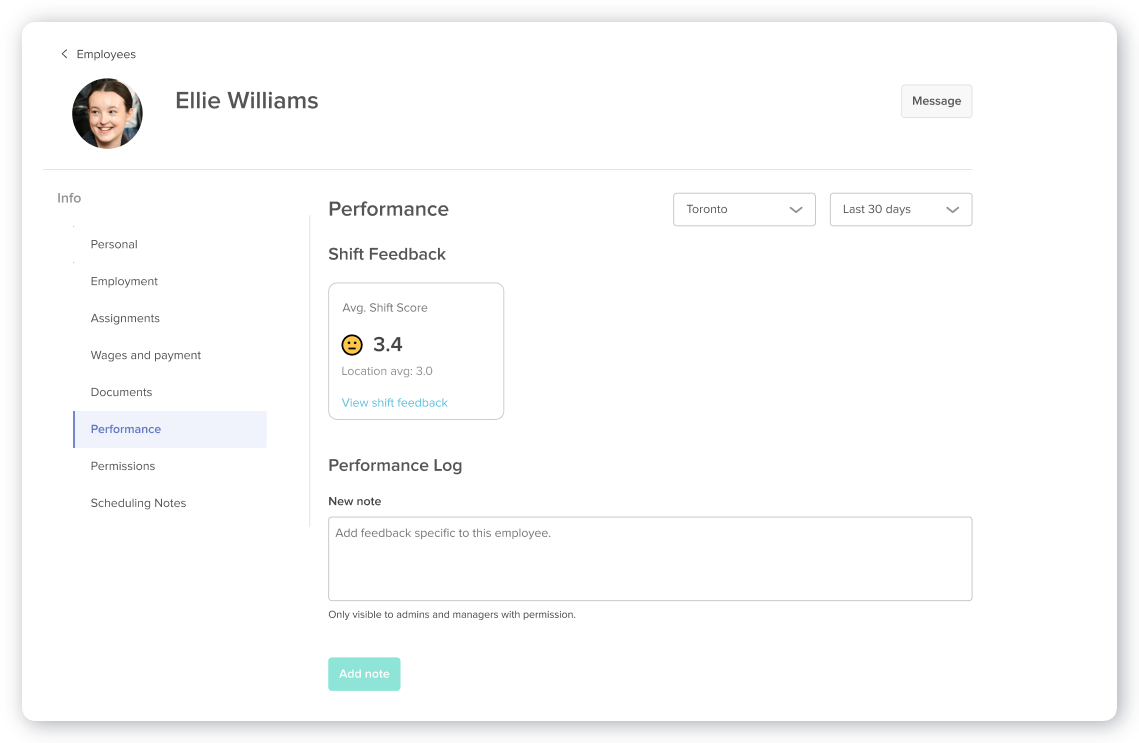 ---
Employee Performance Insights
Employee Performance Insights make it easy for managers to keep track of an Employee's workplace satisfaction and tackle any individual concerns as they come up.

Located directly within an Employee's user profile, Employee Performance Insights includes data from Shift Feedback. Easily see your specific employee's average shift feedback score and submitted shift feedback.
⚠️ In order to view Shift Feedback within Employee Performance Insights, an Admin must enable it within the Location's settings. To do this, click here.
Use the filters to narrow down the Employee Performance Insights results by Location, and date range (by the past 30, 60 or 90 days):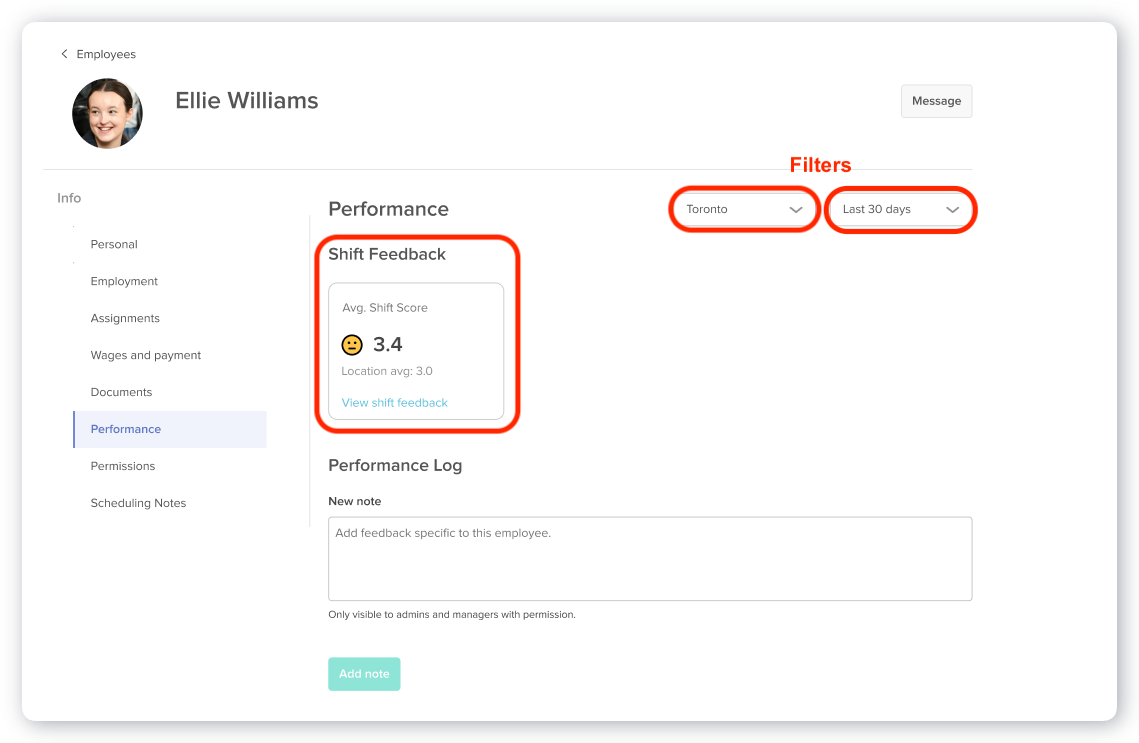 Click on View shift feedback to reveal all their submitted feedback (for the date range and Location, set by the filters above):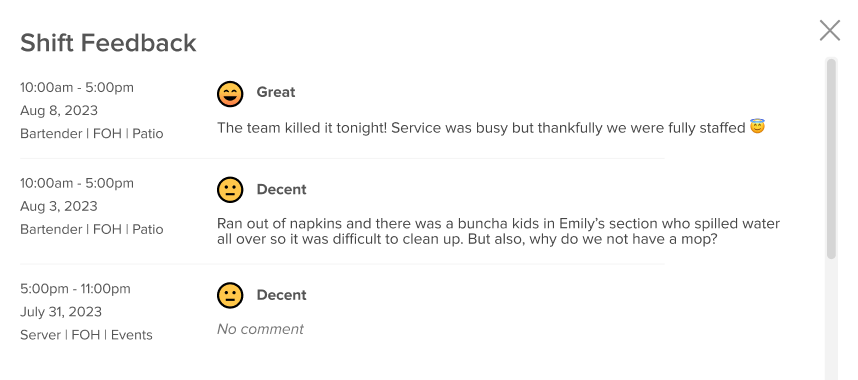 ---
Performance Log
Performance Logs are an effective way for managers to keep track of their employee's performance history. Employees' accomplishments and areas of improvement are centralized in one place, helping managers save time when preparing for their one-on-ones. The Performance Log makes it easy for managers (especially new ones!) to get to know and understand their team quickly.
Add a Performance Log Note:
In the left navigation bar, head to Team.



Search for an employee and click on their name to expand their user profile.


Select Performance in the left-hand menu:



In the Performance Log section, begin typing your note :




Click Add note, to publish your notes.


To review all Performance Log notes, head to the History section.

Use the filters to narrow down the Employee Performance Insights results by Location, and date range (by the past 30, 60 or 90 days):


Each note will include the user who added the note and a timestamp of when the note was created:





---