For Admins, there are two ways to invite Employees to the account:
For Managers / Assistant Managers, see option 2.
⚠️ All staff will require a valid email address in order to receive an invite and be able to login to 7shifts.
---
1. Invite all Employees in one click:
1. As an Admin, you can send an invitation to all of your employees at once by going to Team in the left navigation bar:

2. Then, Click on the 'Invite employees with contact info' button at the top of the page.

⚠️This will only send out an invite to users in the account who have not previously accepted an invitation.
---
2. Invite an individual Employee:
1. Head to Team > Employees and select a specific employee.


2. Under the 'Personal' tab in the employee's profile, check the box 'Email invite to 7shifts' and click on 'Save.'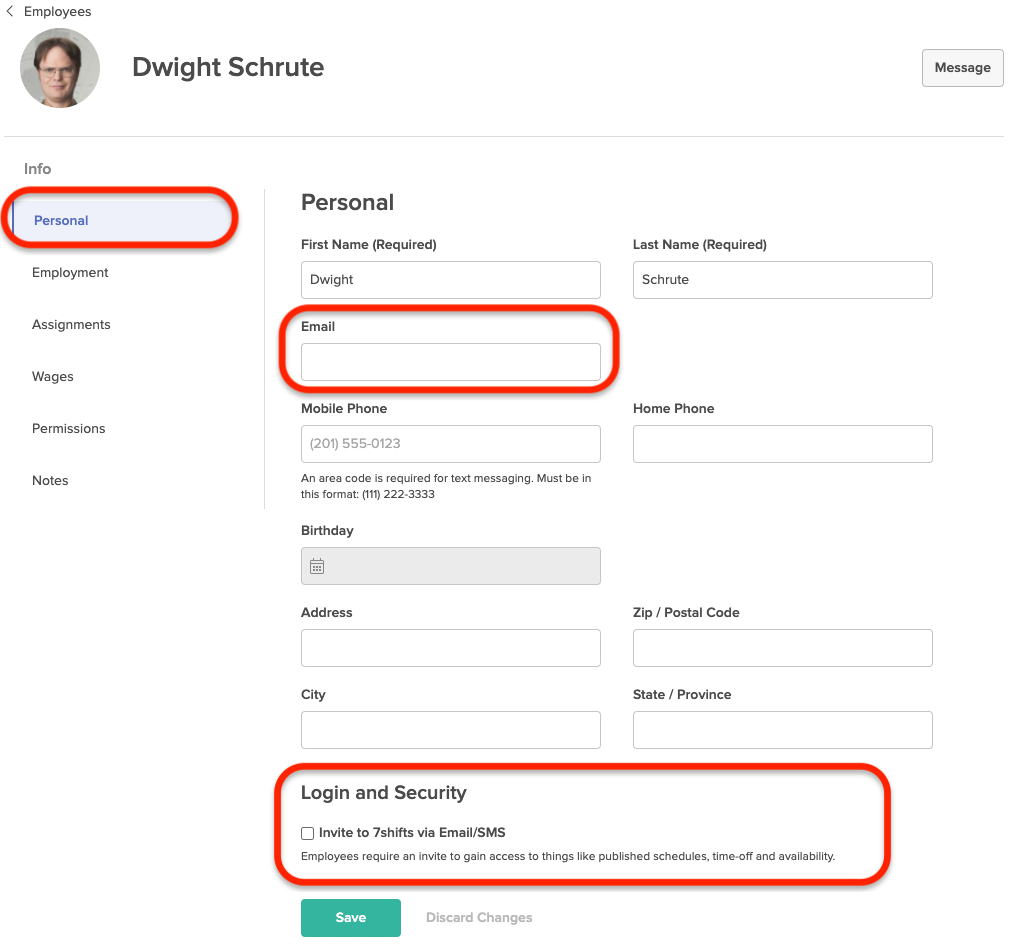 ⚠️ Be sure to see that their email address is correct before sending an invitation.
---
Once an employee has been invited
After you invite an employee to 7shifts, they are immediately sent an email prompting them to accept the invite and set a password, as well as links to download the 7shifts mobile app (available for iPhone and Android).
Here is an example of the email they will receive: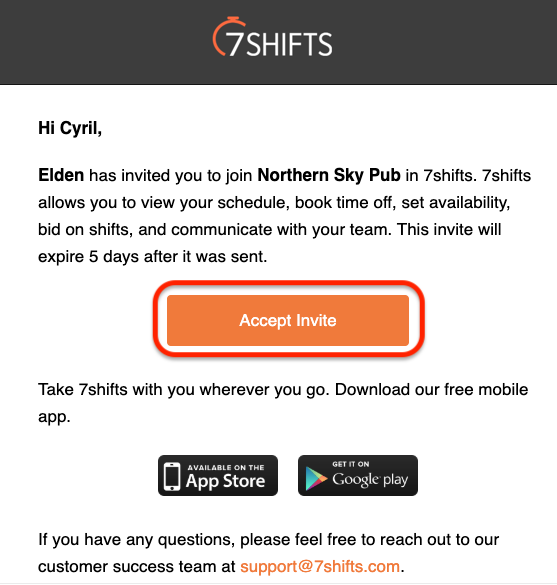 Once an employee has been invited, you will see the following information in their profile:
when the invite was sent
when the invite will expire
whether the employee has accepted the invite or not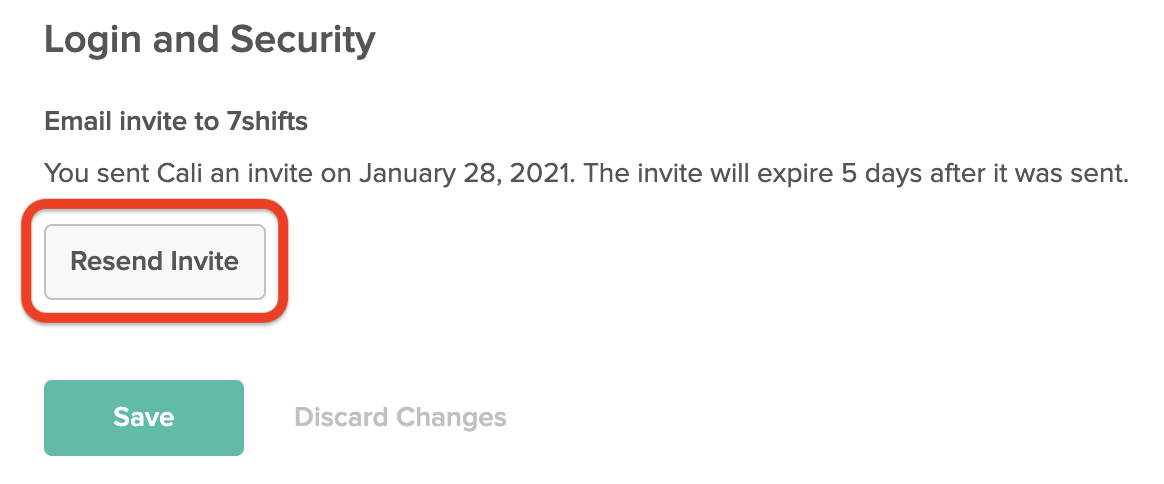 ⚠️ The invite will expire after 5 days. If the employee has not accepted it, you will have to resend the invite using the 'Resend Invite' button.
Under More > Employees, Admins can filter to see:
Employees that are missing contact information
If they require an invitation to 7shifts
If their invite was sent but still needs to be accepted

Admins can also see the following icons:
Who still needs to be sent an invitation (in yellow).

Who received an invitation, but needs to accept it (a yellow envelope).

Who is missing their email address and has not been invited yet as a result (in red).