⚠️By default, Admins/Managers/Assistant Managers user types have full access to the 7punches Punch Pad. This includes launching the 7punches app, and punching in/out to manage their own time.

To help reduce the risk in using shared devices, 7punches users can allow their Employees to access the punch pad from their personal devices. Click here to learn more about enabling this option.
---
From the 7punches App
7punches is best used from a tablet, iPad, or iPod touch. Here are the links to download the iOS, Android, or Amazon app:
Once you have the app downloaded, an Admin or Manager / Assistant Manager will have to login using their 7shifts login information to launch the punch pad. You don't get logged out of 7punches, so you will not have to keep re-entering your login information to launch the punch pad each day.
Sign in to the app using your 7shifts email and password.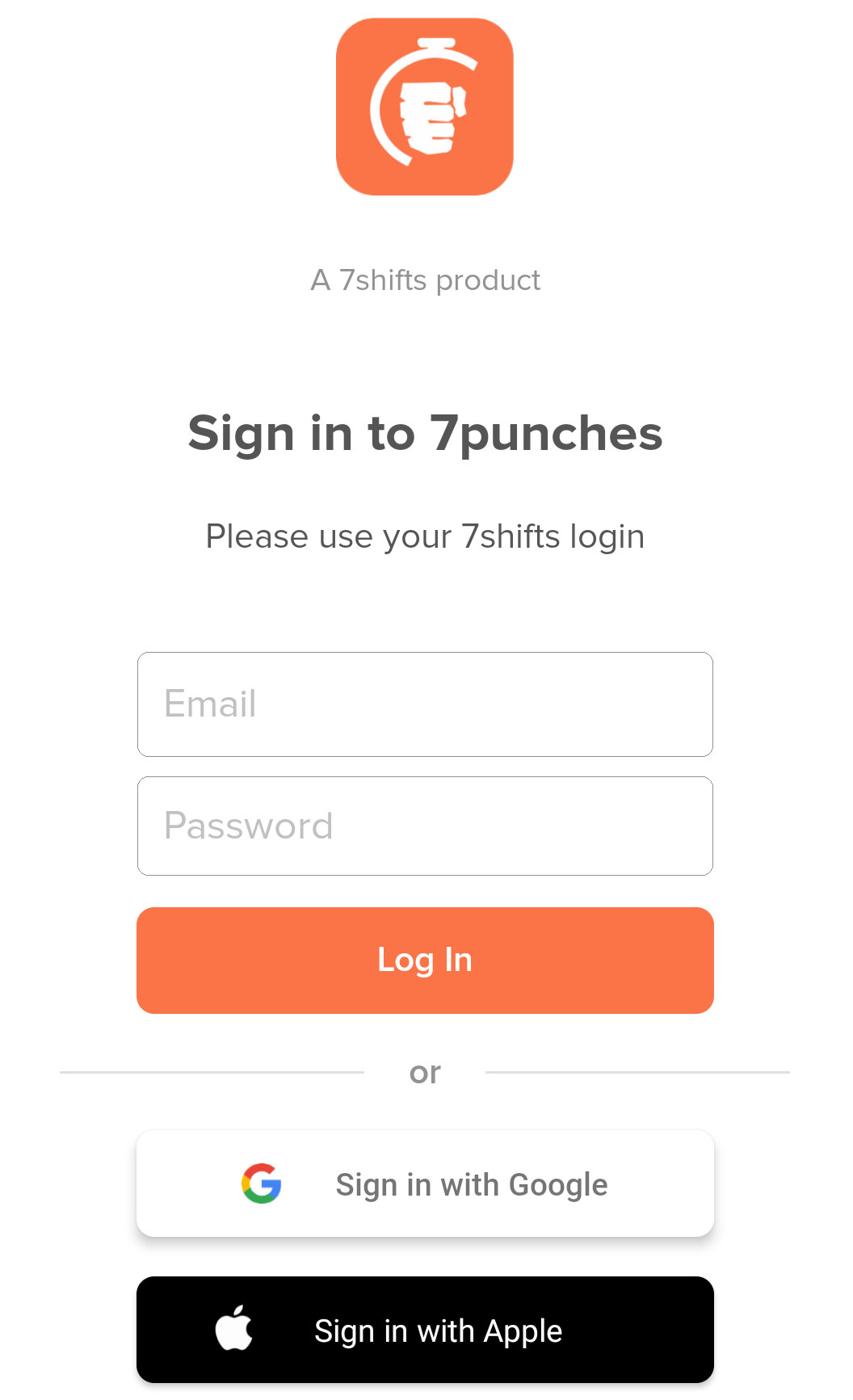 If you have more than one account or Location, you will be prompted to choose when you sign in.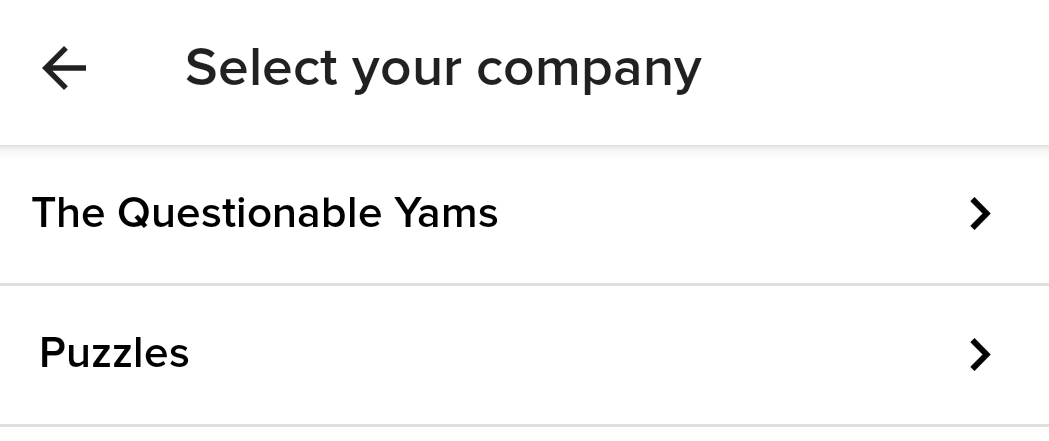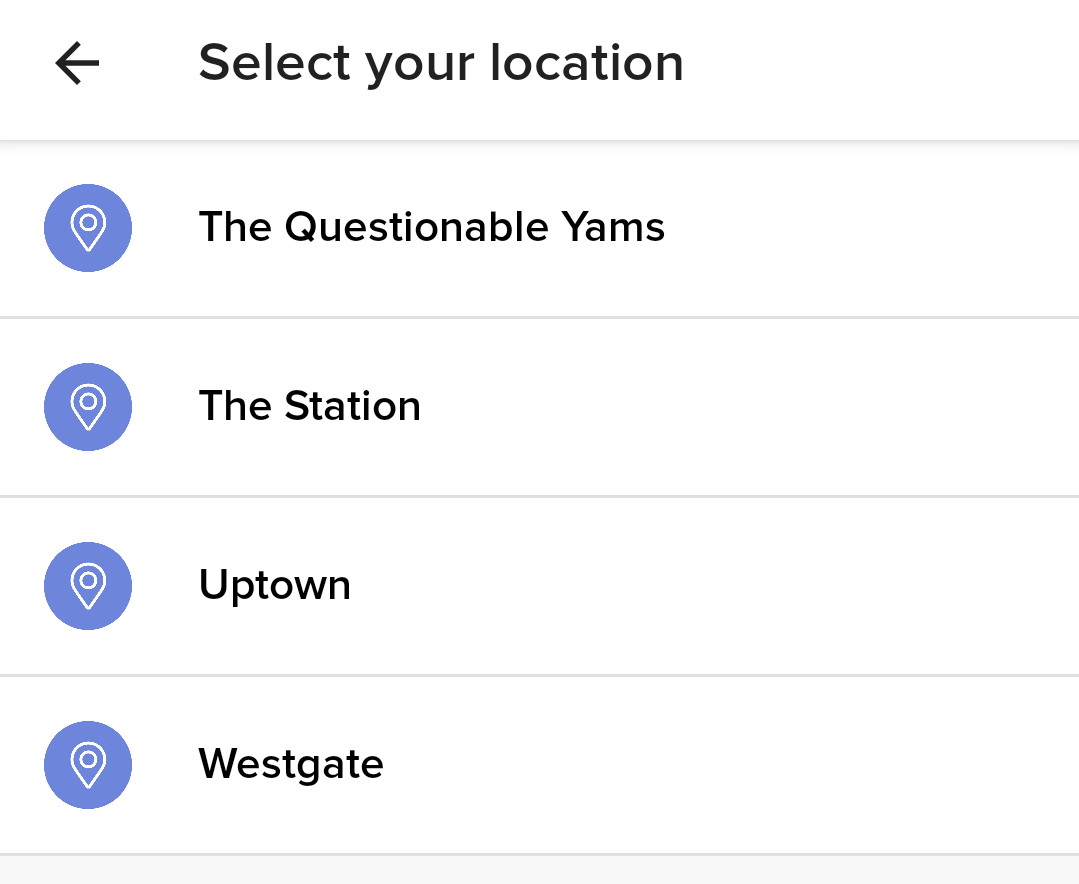 After you've set up the punch pad / terminal for your staff, here's a quick look at how employees will punch in: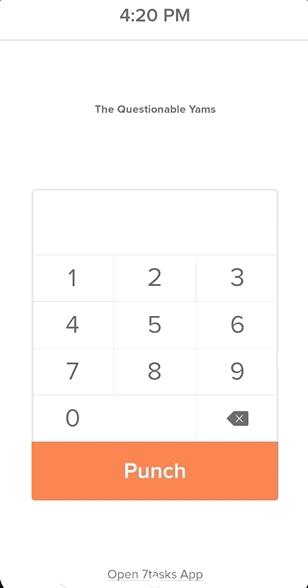 ---
From a Desktop
If you prefer to have the punch pad on a computer, you can pull it up by heading to Time Clocking > Terminal. Then, select the Location you are pulling up the punch pad for.

You will see the punch pad on your screen. Employees can clock in and out as they normally would.
Tip: If you want to create a desktop shortcut, you can do that by copying the URL at the top of the terminal page. That way, Employees can simply click on the shortcut to pull up the punch pad.