The Attendance report allows you to keep tabs on Employee attendance history. The report will include data on any Shift Flags that were applied to a specific Employee's shifts.
To run the report:
1. Head to Reports > Attendance.
2. Select the Date Range and choose the specific Employee.
3. Choose Web or CSV under the 'View As' dropdown, then click on 'Get Report.'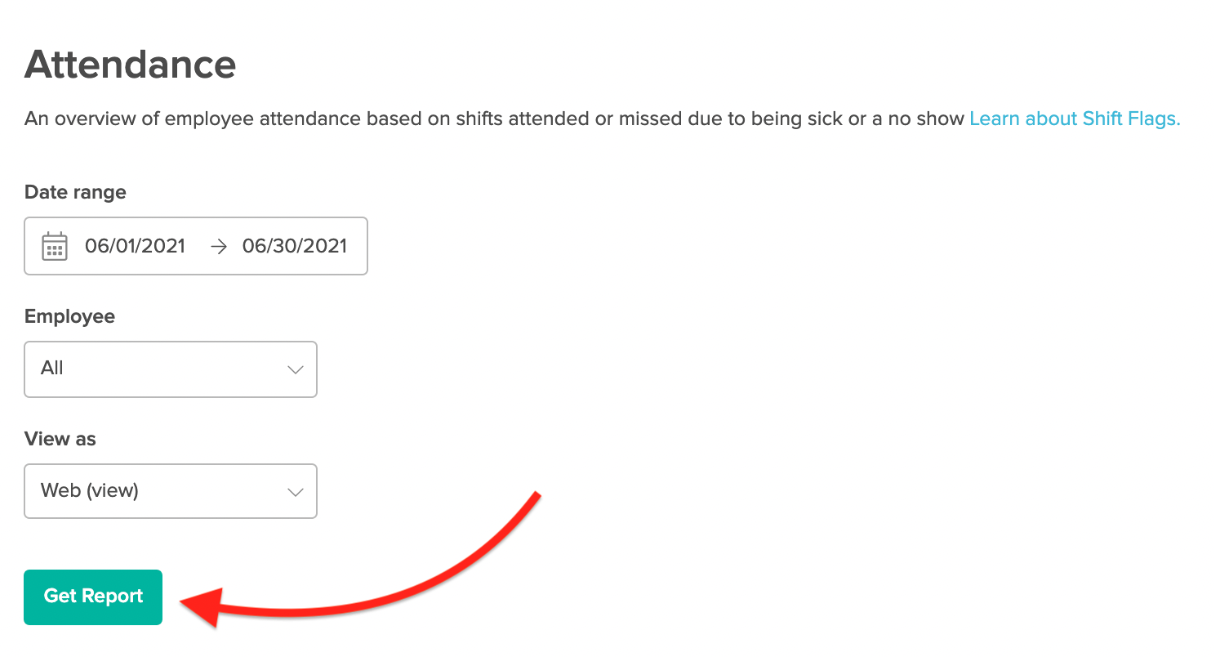 4. You'll see the attendance history for the chosen Employee.

This includes:
Total scheduled shifts
Total sick
Total no-show
Attendance %
Late % and total