Availability reasons allow you to control the type of Availability Employees submit. An Employee will have to provide a reason if they indicate that they are not available. 
These reasons will be the same for Recurring or Temporary Availability submissions. By default, your newly created account will be pre-populated with two availability reasons: 'School' and 'Other job.' 
---
To edit or add more Availability Reasons
⚠️ Only Admins can manage reasons as these will apply to all Locations across the account.
1. Go to Schedule > Availability.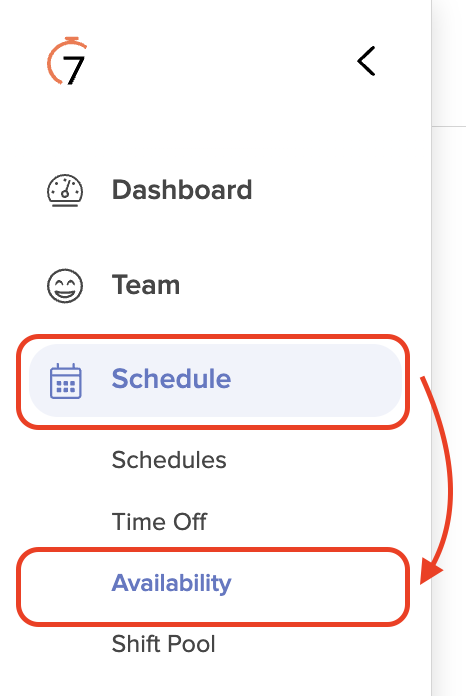 2. Select the Reasons tab and Below you can see your existing list of reasons. You can click on the 'pencil' icon to edit or the 'more' icon to delete them at any time.
3. Click on the green + Add reason button to create a new reason.



4. Fill in the name or description of the reason in the Reason field. Here you can also choose if you'd like to enable the Comments Required setting for this new reason category. 
If enabled, a comment will be required when an Employee selects this specific reason. For instance, you might want to create a reason titled 'Other (describe in comments)' and in this case, you'll want comments to be mandatory.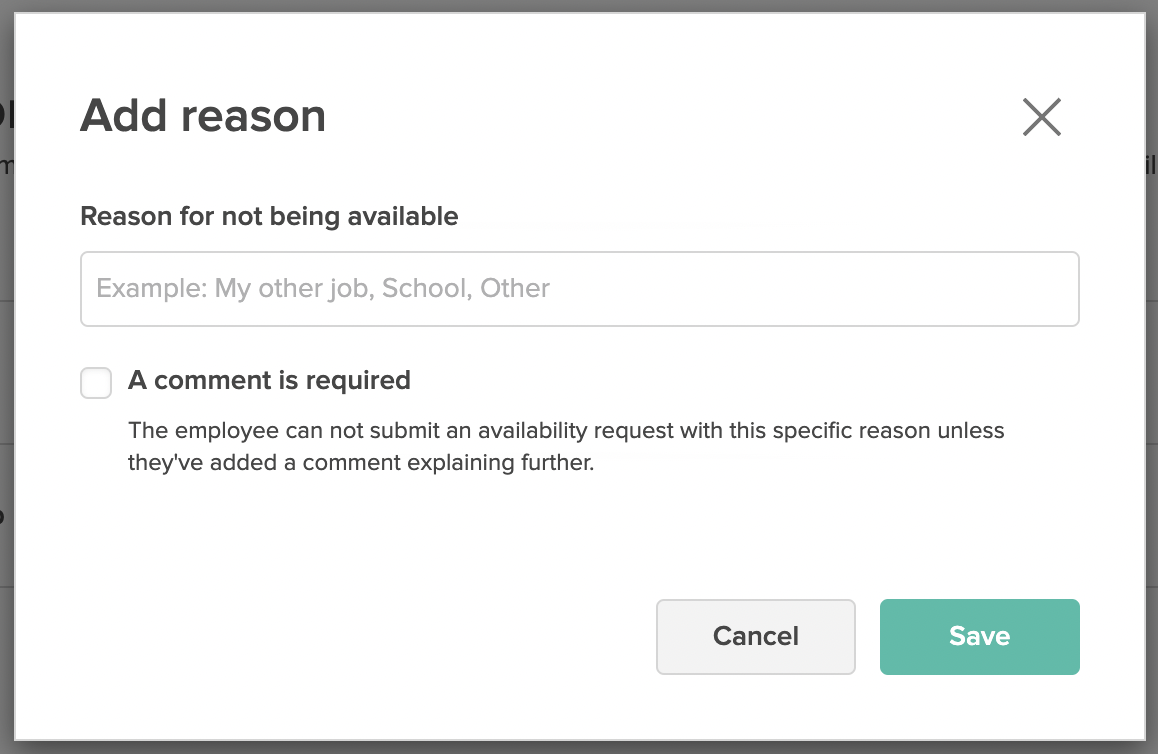 5. Be sure to hit 'Save' when you're done.
When an Employee is submitting Availability, they'll now be presented with a list of new reasons to choose from.

Once the Employee submits their availability, their Manager will be notified. 
Click here to read more about availability approvals.