Availability vs. Time Off
Availability - is used for employees to communicate to managers what time of day or which days of the week they can't work because of a conflict with school, another job, or another activity. Using Availability, employees can communicate their preferred schedule.
Time Off - is where employees will ask their manager if there are specific days they need off or absolutely can't work. Time Off is usually used on a case-by-case basis. Learn more about Time Off here.
⚠️ Admins can manage the Availability settings for the account under  Settings > Company Settings > Availability. 
---
Recurring vs. Temporary Availability
By default, Employees are only able to submit Recurring Availability, meaning the time periods they can or cannot work on any day of the week. However, Admins can also enable the Temporary Availability function for employees.
Recurring Availability - is ongoing for employees, meaning it will apply automatically to any future or past weeks on the Schedule page. For example, an employee can submit their Recurring Availability, simply saying that on Tuesdays they can't work due to classes all day.
Example of Recurring Availability: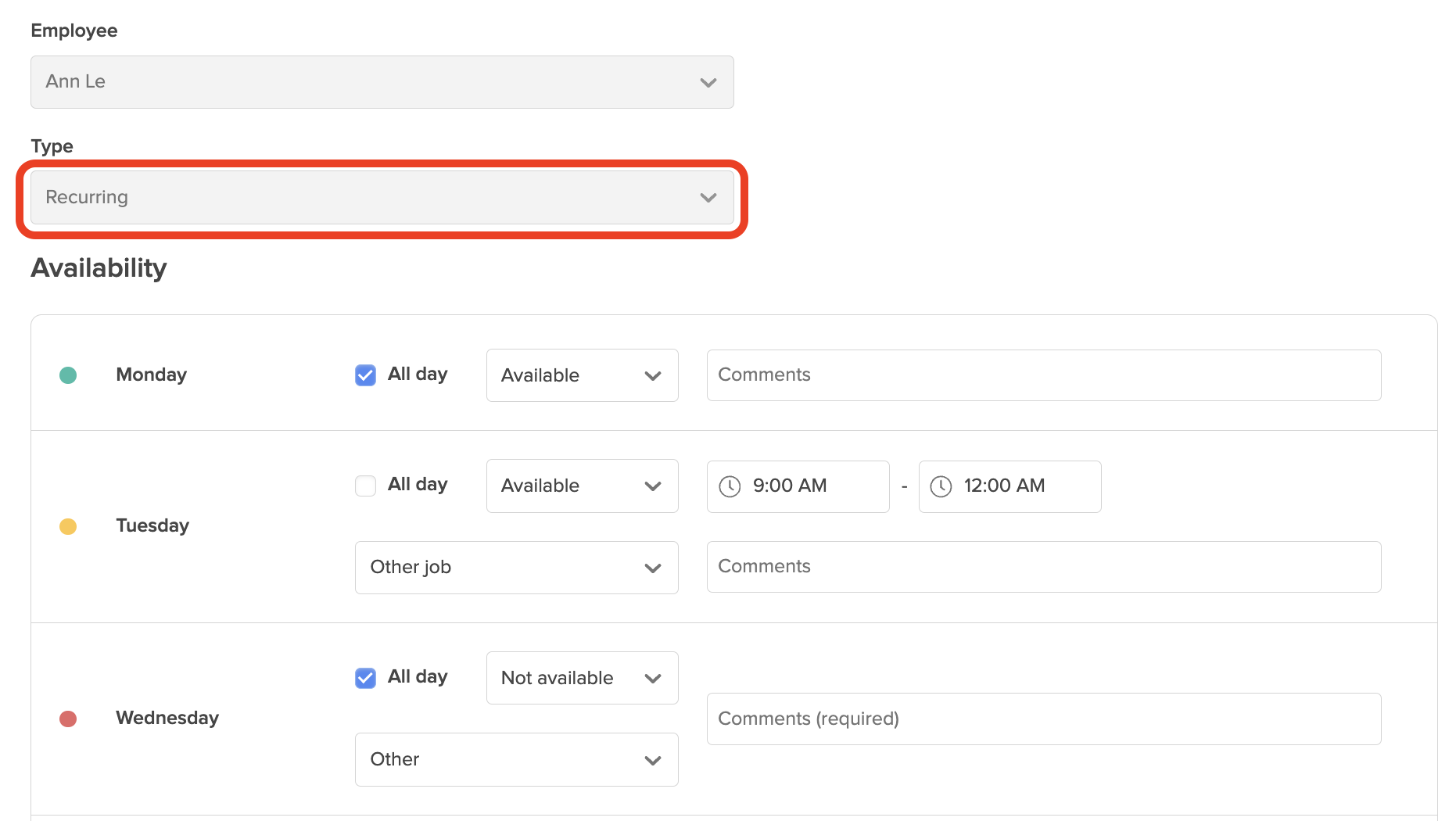 Temporary Availability - is similar to Recurring Availability, but will only apply to a specific time range. For example, an employee may have set up their Recurring Availability to accommodate their class schedule but also has an upcoming break. Temporarily they will be available to work more hours and can submit Temporary Availability to let their managers know when they are available to work for those days.
When an employee submits their Temporary Availability, this overrides their Recurring Availability for those specific weeks on the Schedule. Outside of the Temporary Availability timespan, the Schedule page will automatically show their Recurring Availability.
⚠️Temporary Availability can be enabled, by Admins, under Company Settings > Availability.
Example of Temporary Availability: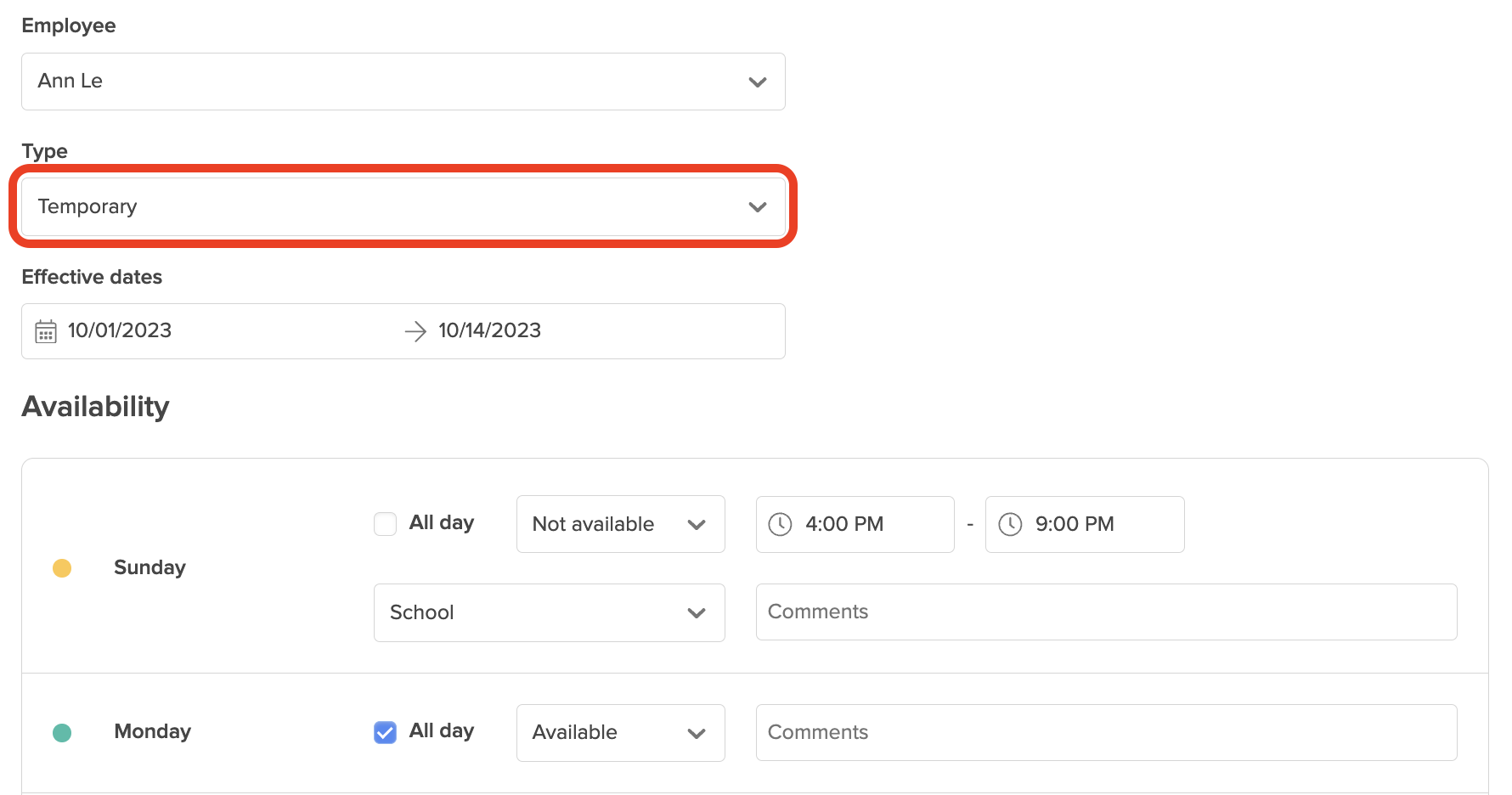 ⚠️Whether you want to use Recurring Availability only, or use both Recurring and Temporary Availability, you will likely want to set up your Availability Reasons.
⚠️ For Employees that are assigned to multiple Locations, Admins need to enable Allow submissions for published schedules (within their Company Settings), in order for them to submit their availability.