The Punch Audit Report allows you to view the history of modifications that have been made to Employee punches.
⚠️To access the 7punches Audit Report, you must use 7punches for your Employee time clocking.

⚠️ Access to this feature may require an upgrade from your current plan.
To run the report:
1. Go to Reports > Punch Audit.
2. Select the date range and choose to narrow down further by Location and a specific Employee, if desired.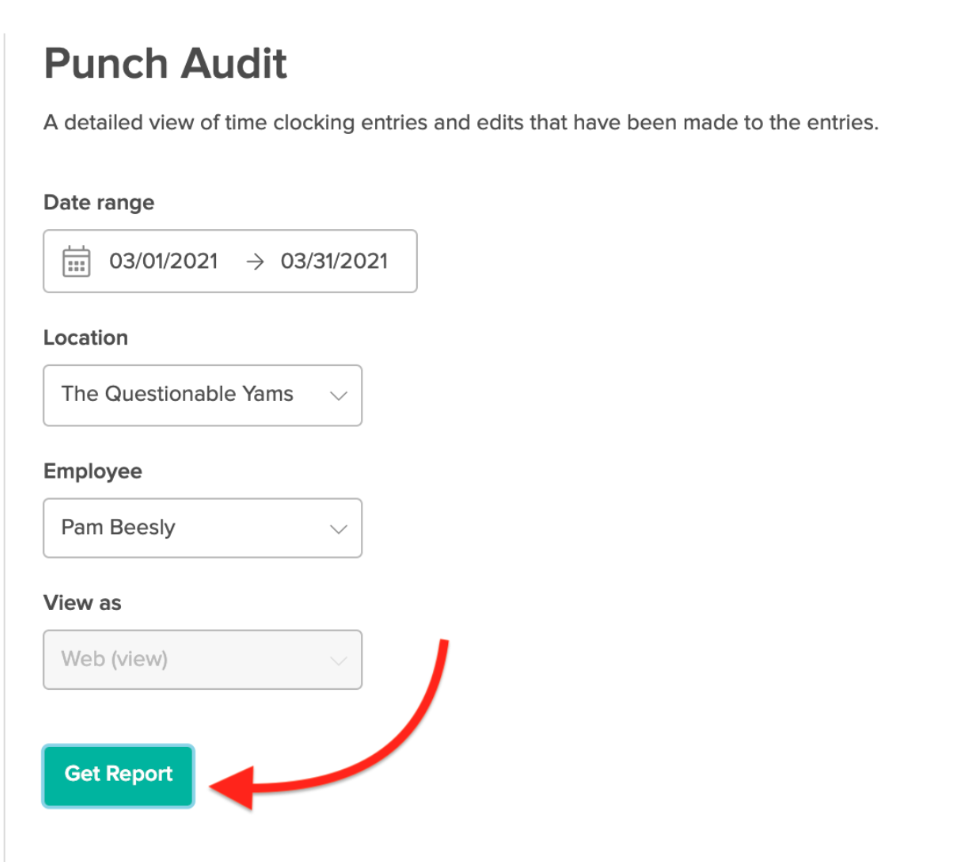 3. You can now see the history of changes made to any punches for the users in your query / search.
⚠️ Managers and Assistant Managers (with permissions 'Can manage time punches', and 'Can manage their own punches') are able to view the edits made to their own punches, and the edits made by other users.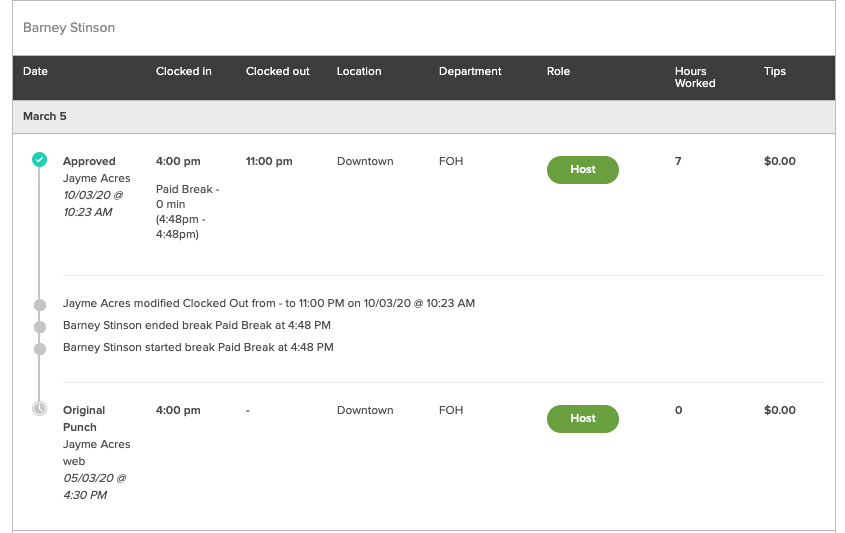 This includes:
Date
Clock In Time
Clock Out Time
Location
Department
Role
Hours Worked
Tips
Punch Editor
Punch Edit Time
This does not include: