The Time Off report shows a breakdown of the approved Time Off for your Employees.
To run the Time Off report:
1. Head to Reports > Time Off.
2. Select the 'Date Range', 'Employee', and 'View As' options.
3. Click on 'Get Report.'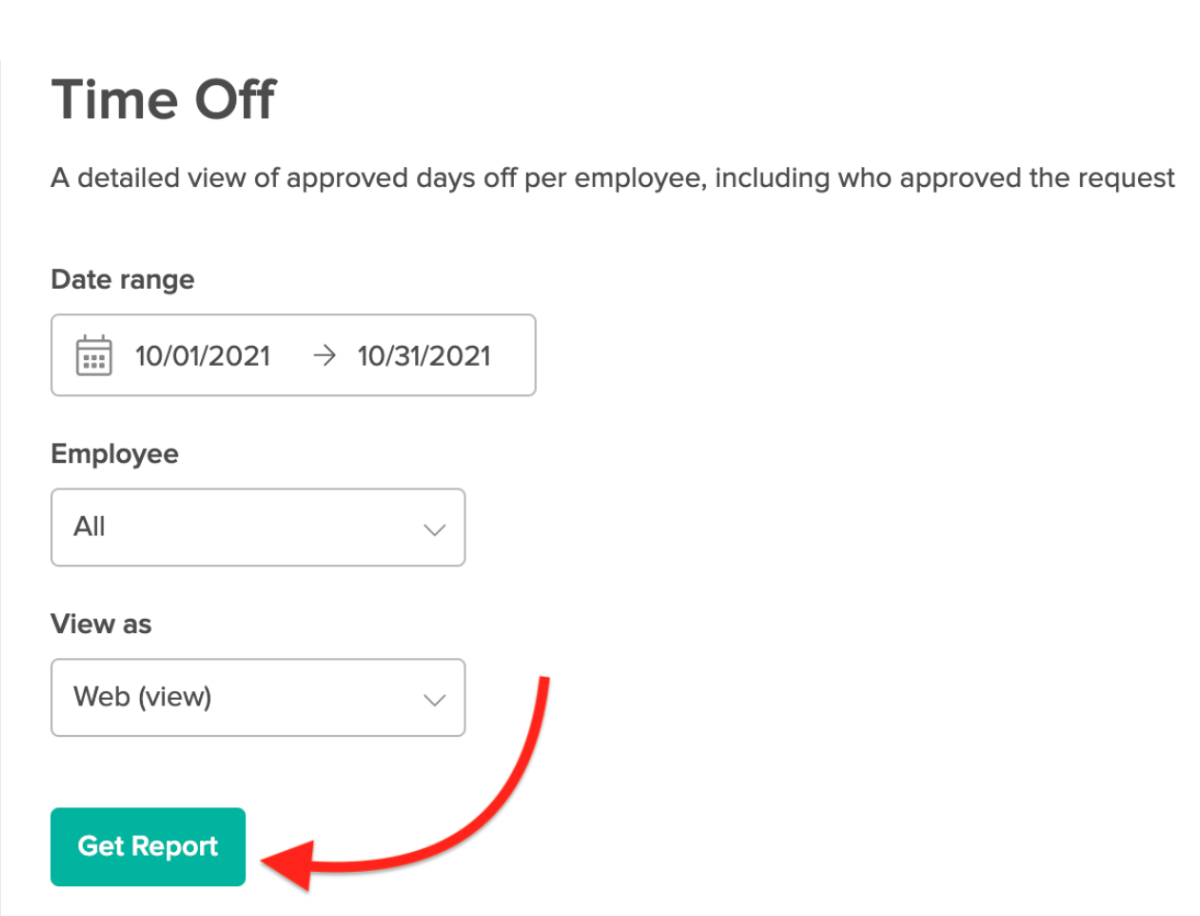 That's it!
Your report will look similar to something like this:

Learn more about Time Off here or Paid Time Off (PTO) here.