The Shift Feedback Report will allow you to filter and export your Shift Feedback replies for easy tracking and searching.
⚠️To access this report, you will need to have Shift Feedback enabled.
1. Head to Reports > Shift Feedback.
2. Select the Date Range, Location, Department, and Role (optional).


3. Click on a column title to sort by that category.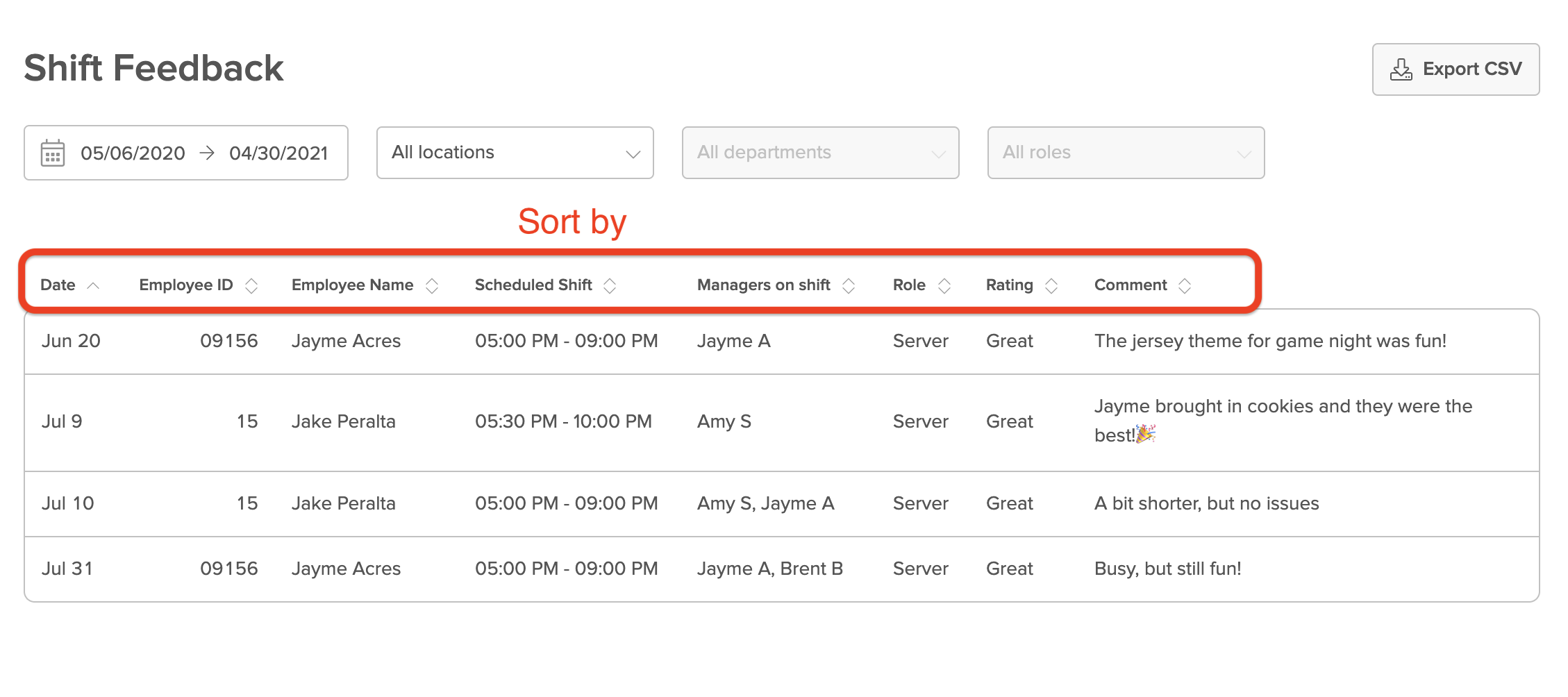 4. The report can be exported as a .csv file by clicking 'Export CSV' in the top right corner.