Yes. With 7shifts Payroll, Employees can easily manage their own payment information, including their preferred payment method (i.e. Direct Deposit and Paper Check).

To do this, Employees can login to the web app > My Account > and select the Taxes and Payments tab: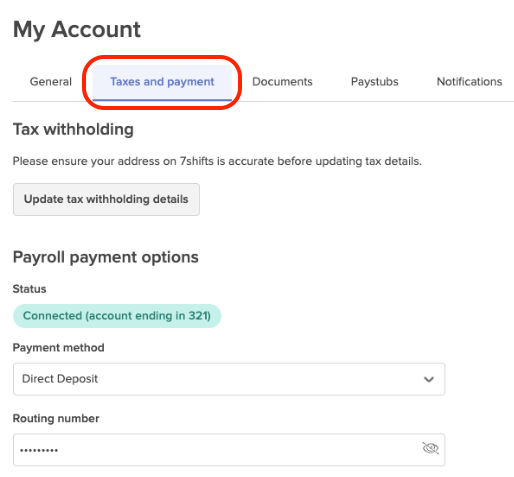 ⚠️ Employees with a Pay Card set up from a previous configuration will be able to switch away from that option, but won't be able to save a new Pay Card configuration.