Here's what you can do, as an Employee, if there is a shift you are unable to work and need to find a replacement. You can offer up your shift in the Shift Pool so that your coworkers can volunteer to take it.
🖥 Click here to see how 'Offering Up' your shift works from the web app.
Continue reading to see how to offer up one of your scheduled shifts on the mobile app:
1. Head to your Schedule by tapping on the calendar icon in the menu at the bottom of your screen.
2. Then, tap on the shift you wish to give away.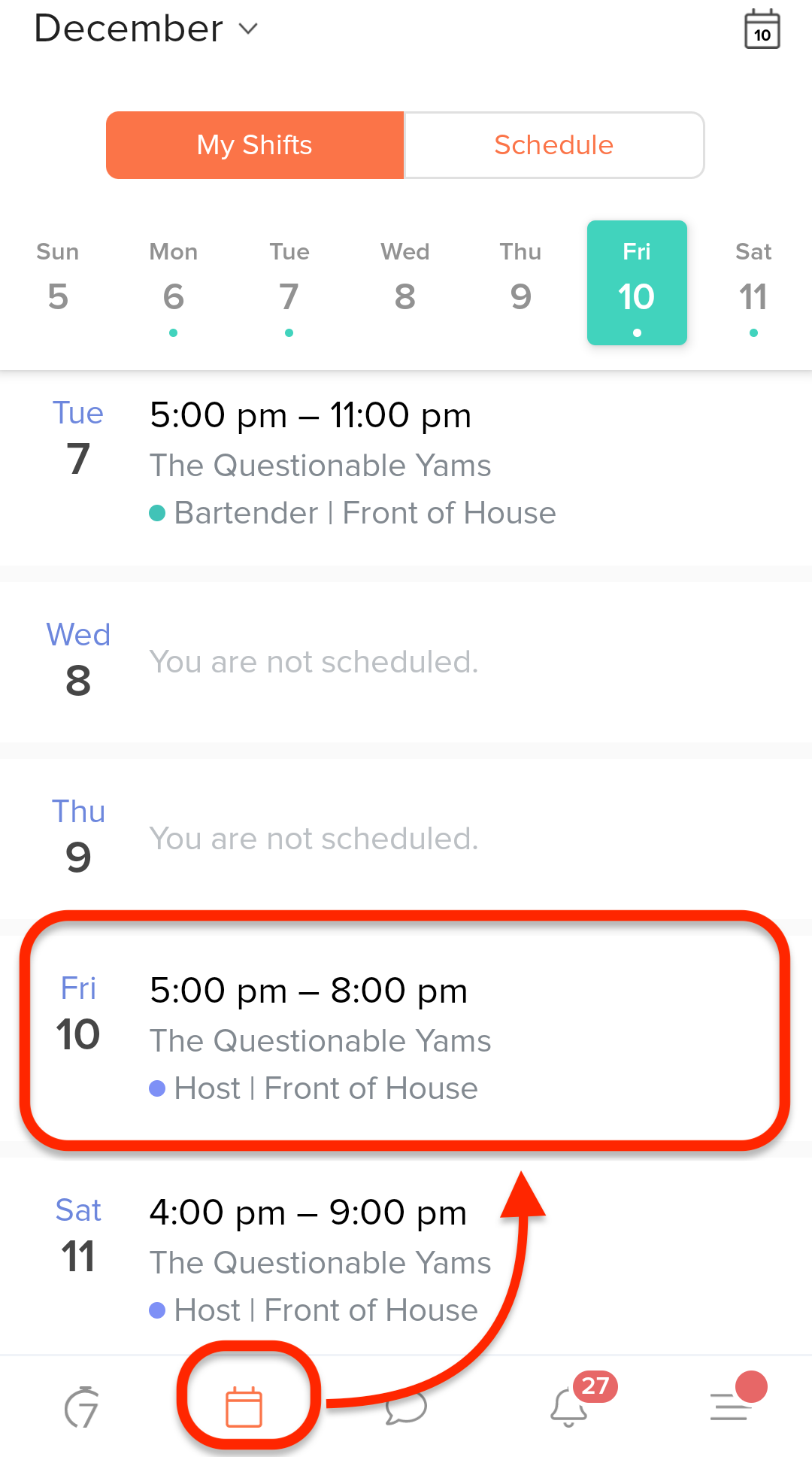 3. Tap the 'Offer up or trade' button.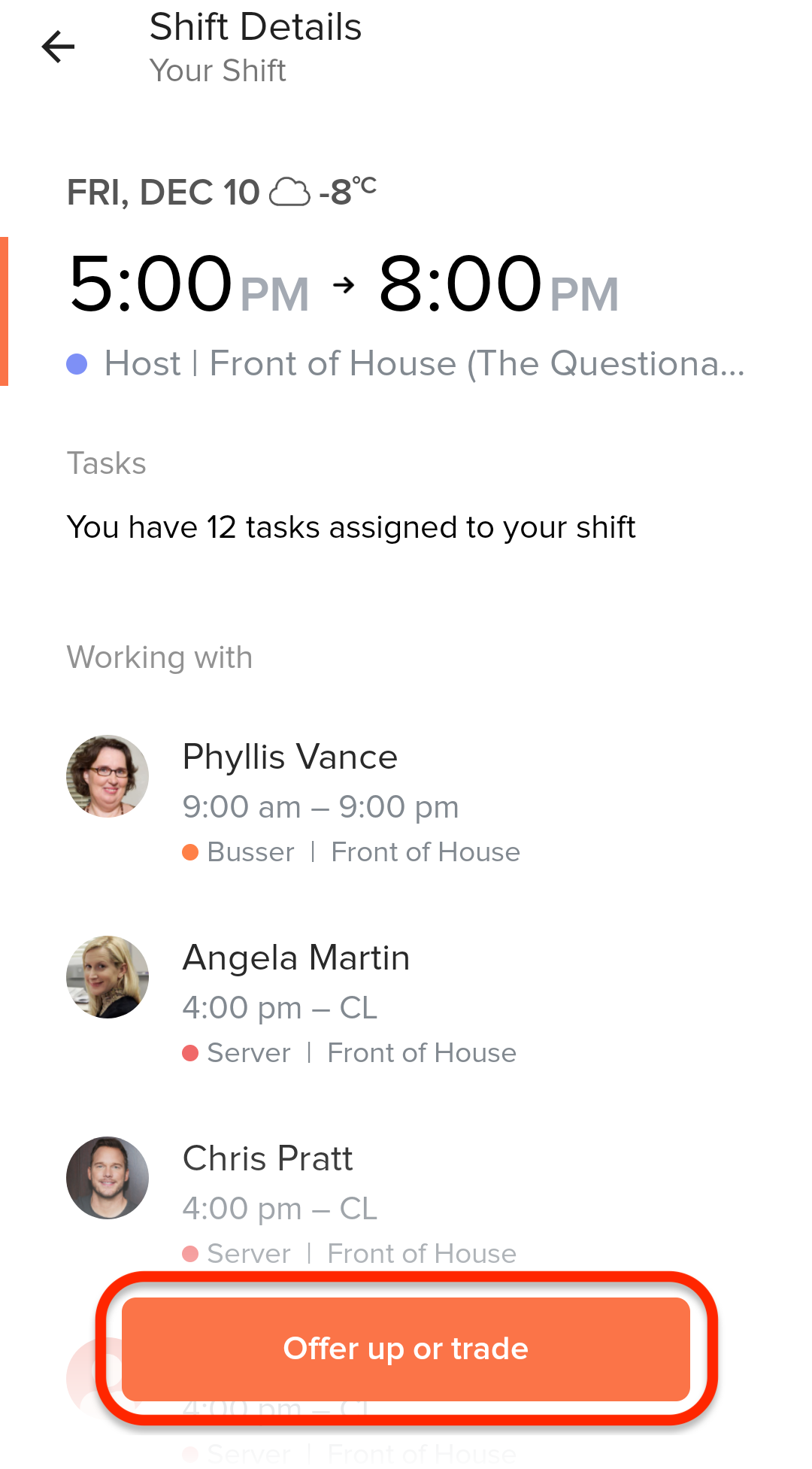 4. Select 'Offer Up.'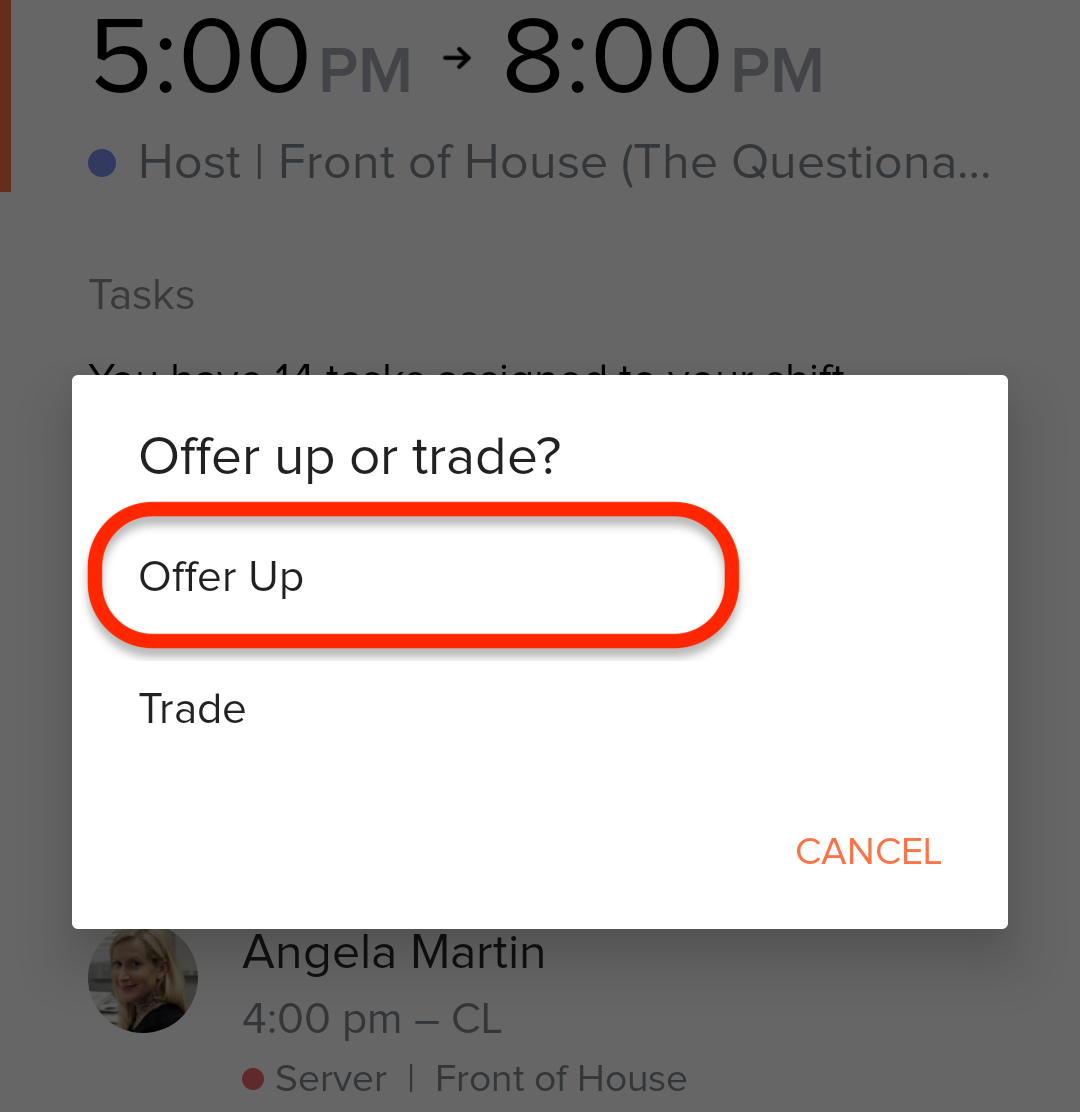 5. From here, you can:
Choose whether to offer up the 'Full Shift' or 'Partial'
Insert any comments you wish your coworkers to see
Choose whether to offer the shift to everyone who shares the Role, or to 'Specific people'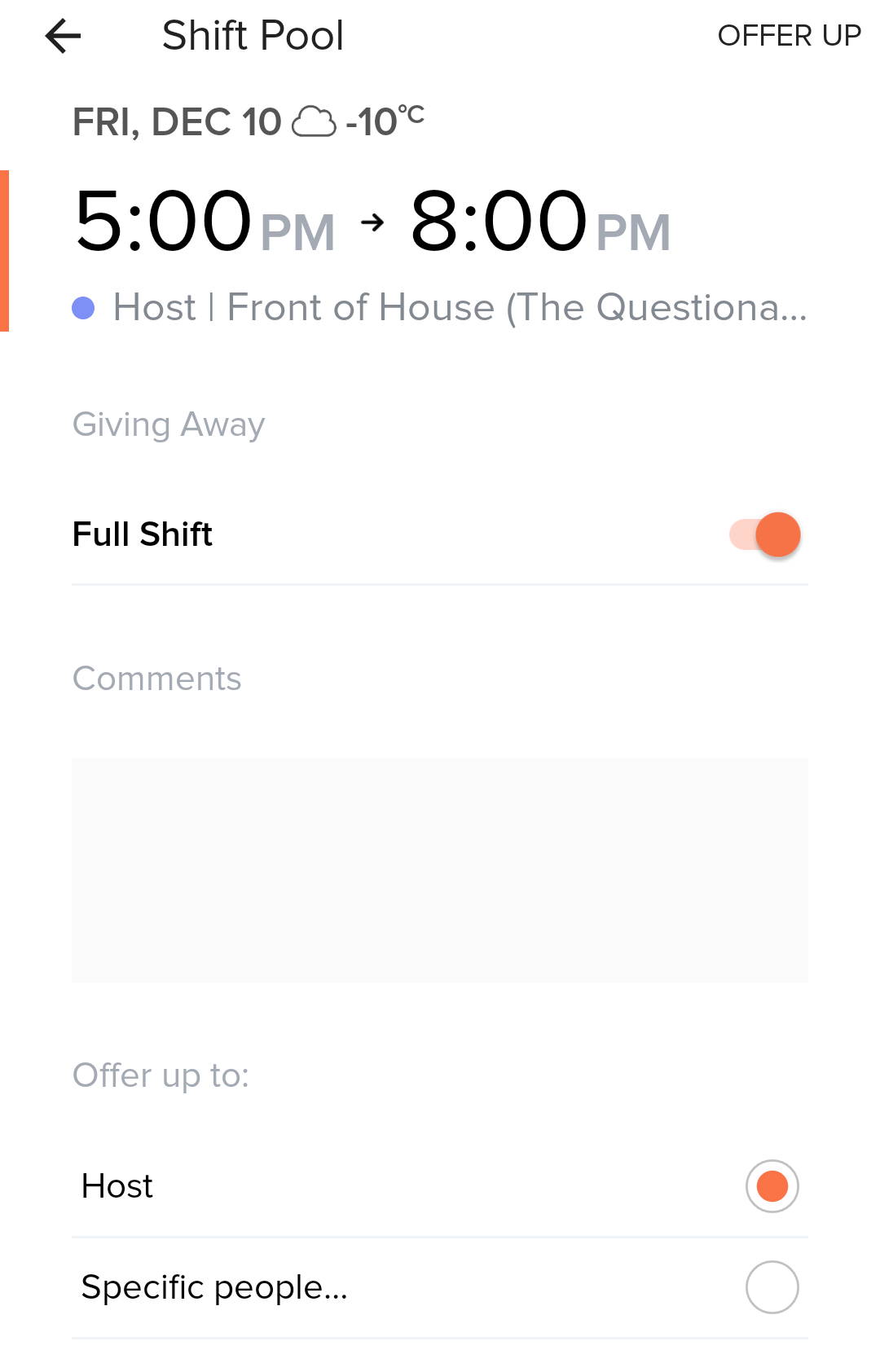 6. When you're ready, tap 'Offer Up' in the top right corner.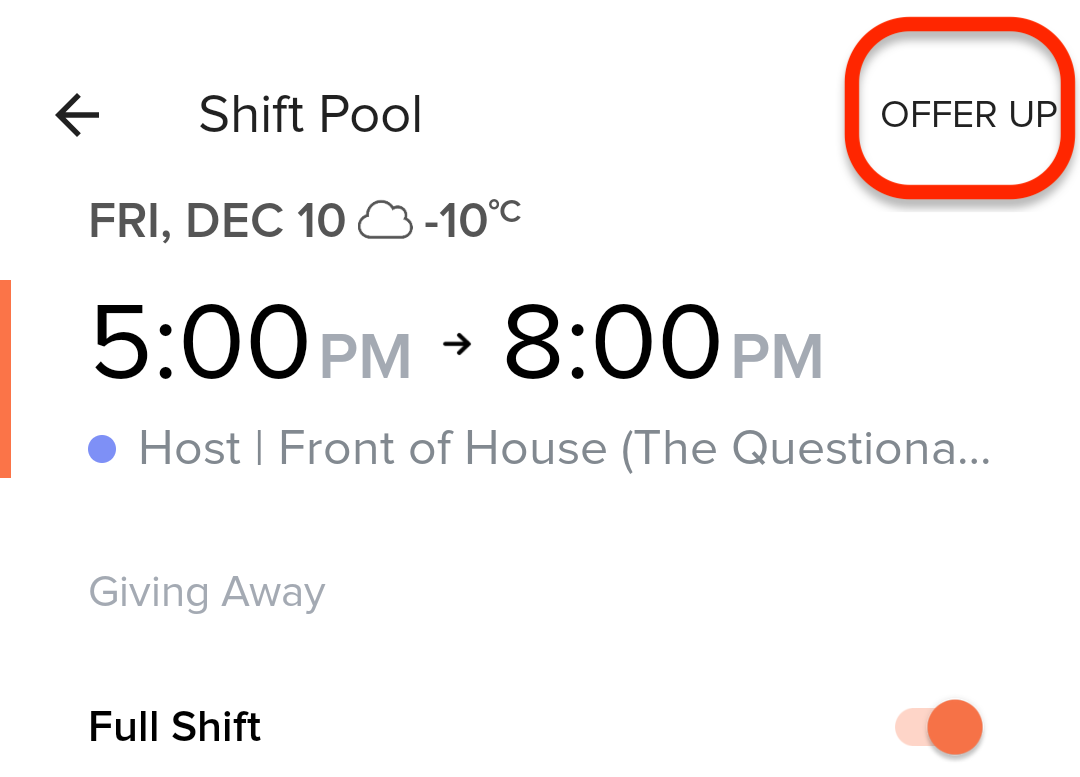 After this, your shift will be added to the Shift Pool and your coworkers will receive a notification that there is a shift available to bid on.
⚠️ Remember, the shift is yours until you receive a notification that your manager approved someone else to take the shift.
If you decide later that you want to keep the shift, simply find the shift in the Schedule and tap on 'Take back.'