Want to pick up extra shifts? You can see what extra shifts are available to take in the Shift Pool.
Here's how to see what shifts are up for grabs on the mobile app:
1. Tap on the more menu ' ☰ ' button in the bottom right corner.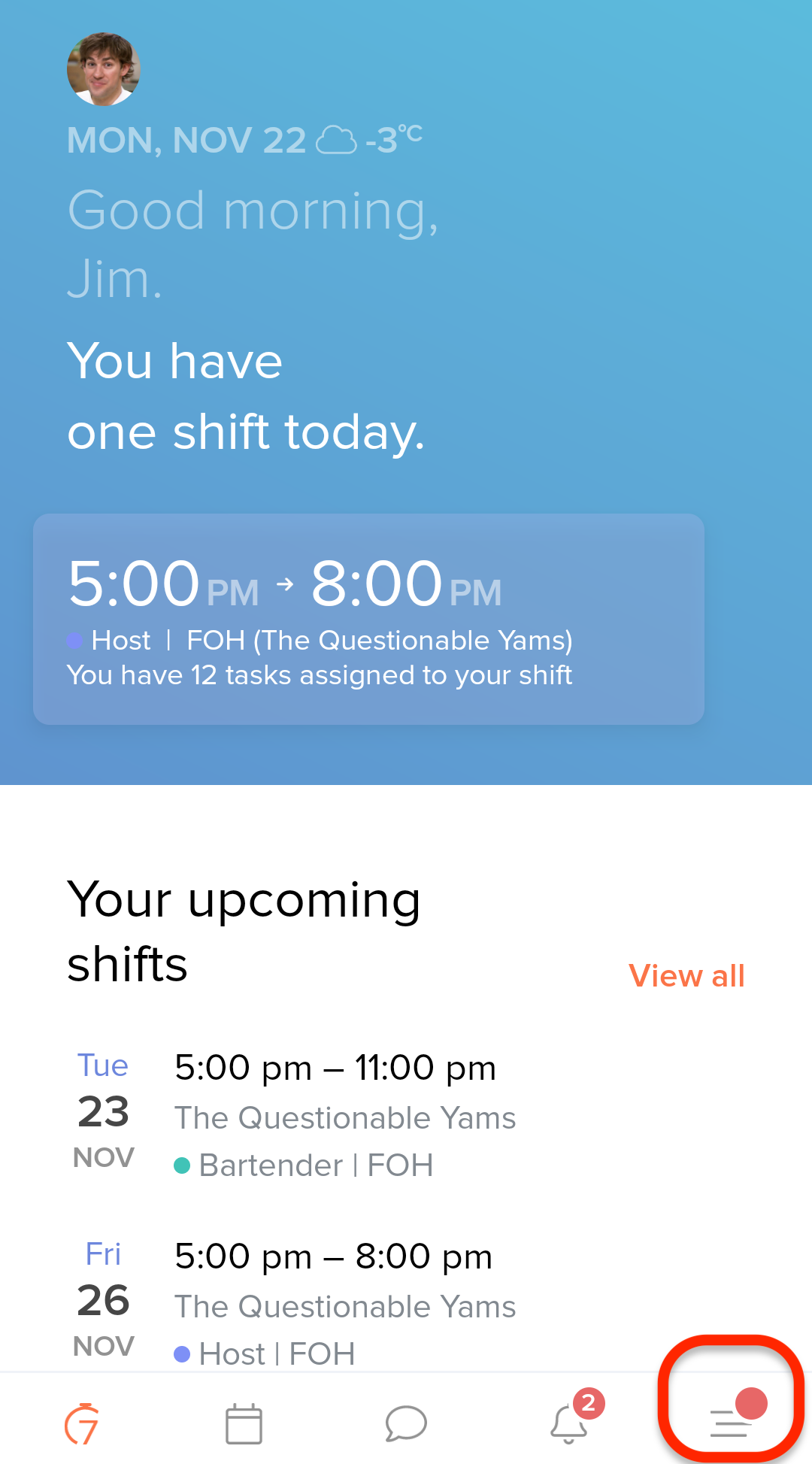 2. Next, tap on the 'Shift Pool' tab.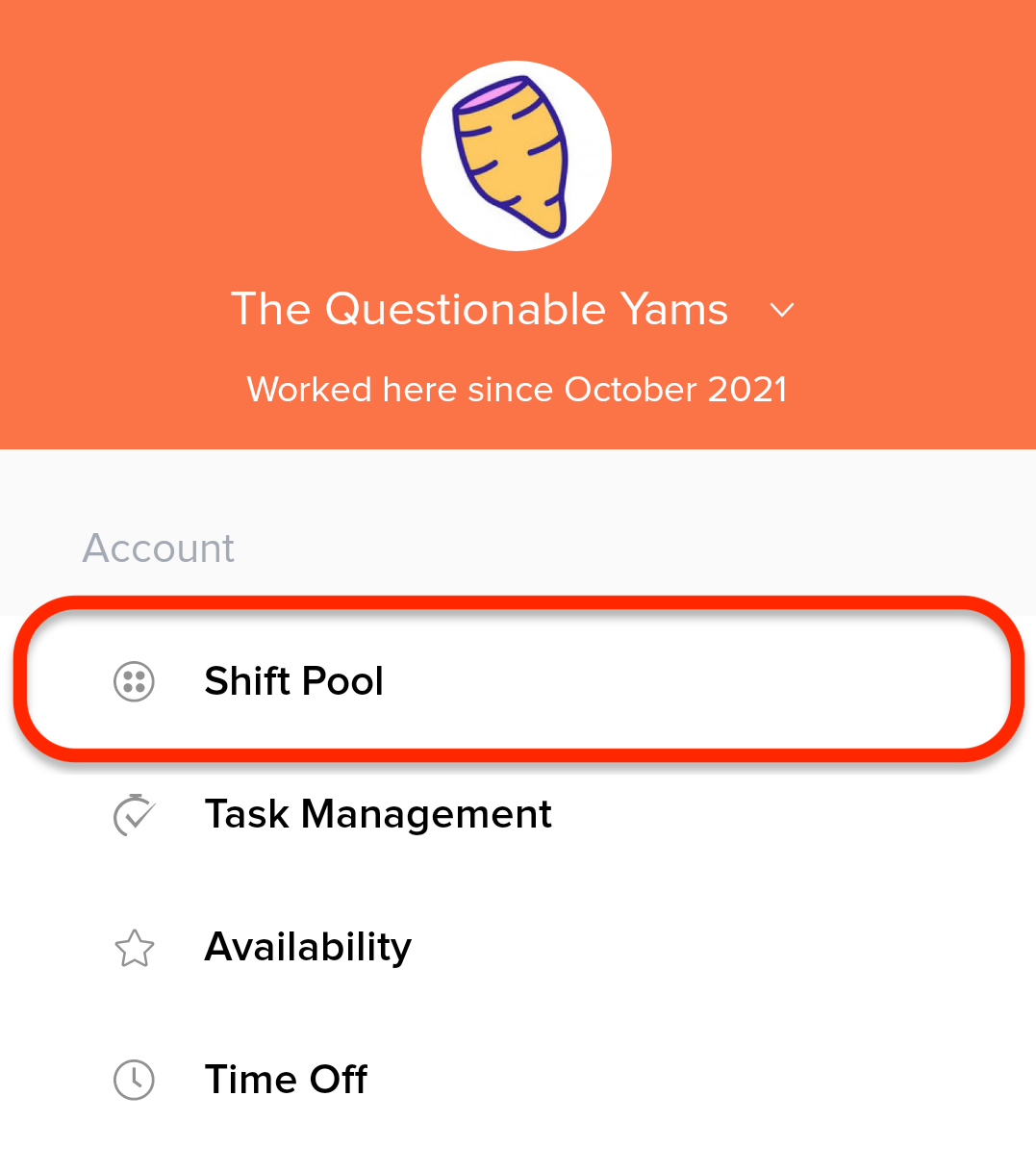 3. Under the 'UP FOR GRABS' tab, you'll see all shifts that are available to be bid on.
Tap on a specific shift to view more details.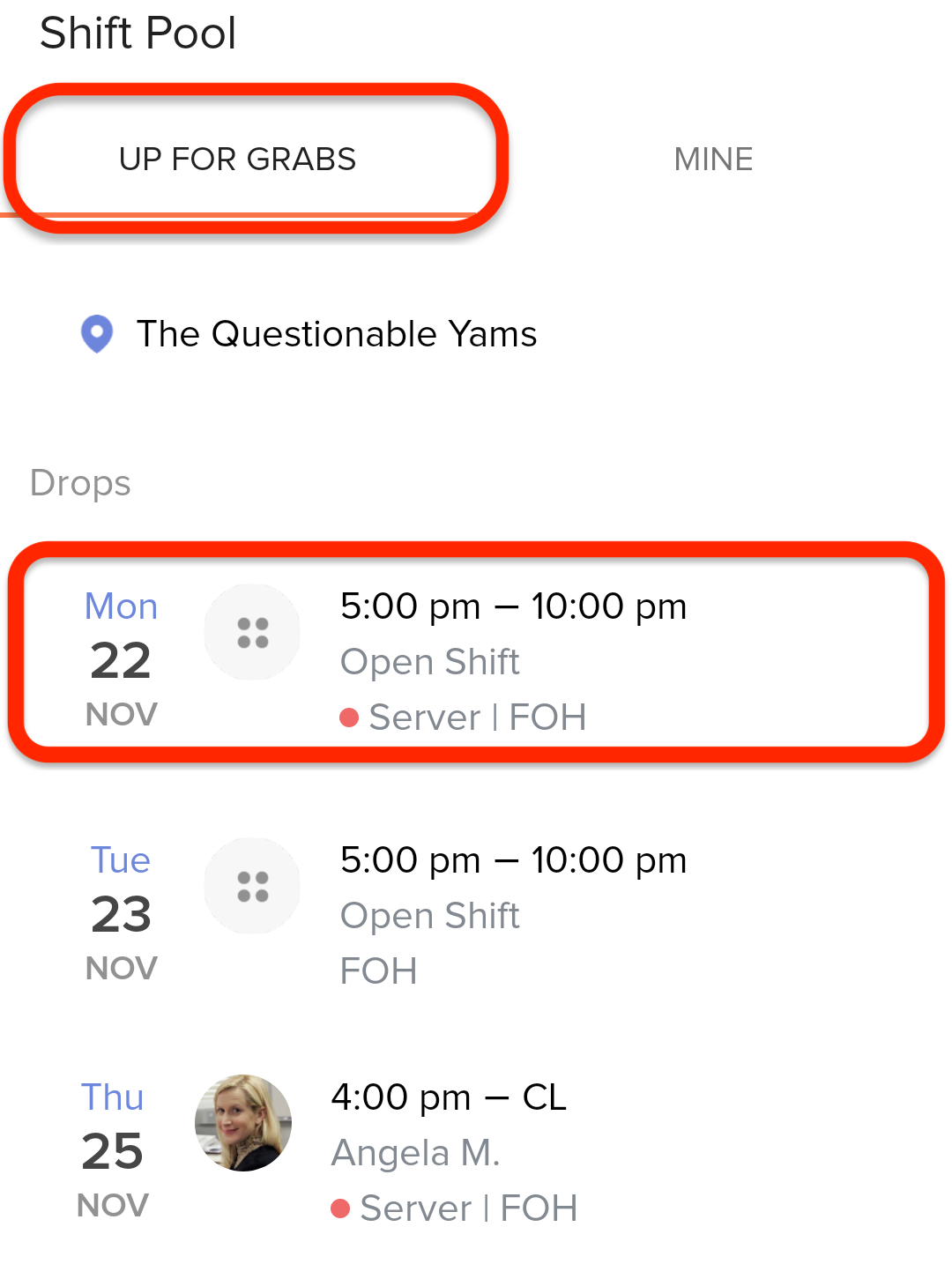 4. From here, tap on 'Bid on shift' to place your bid. This will notify your Manager about your request to take this shift.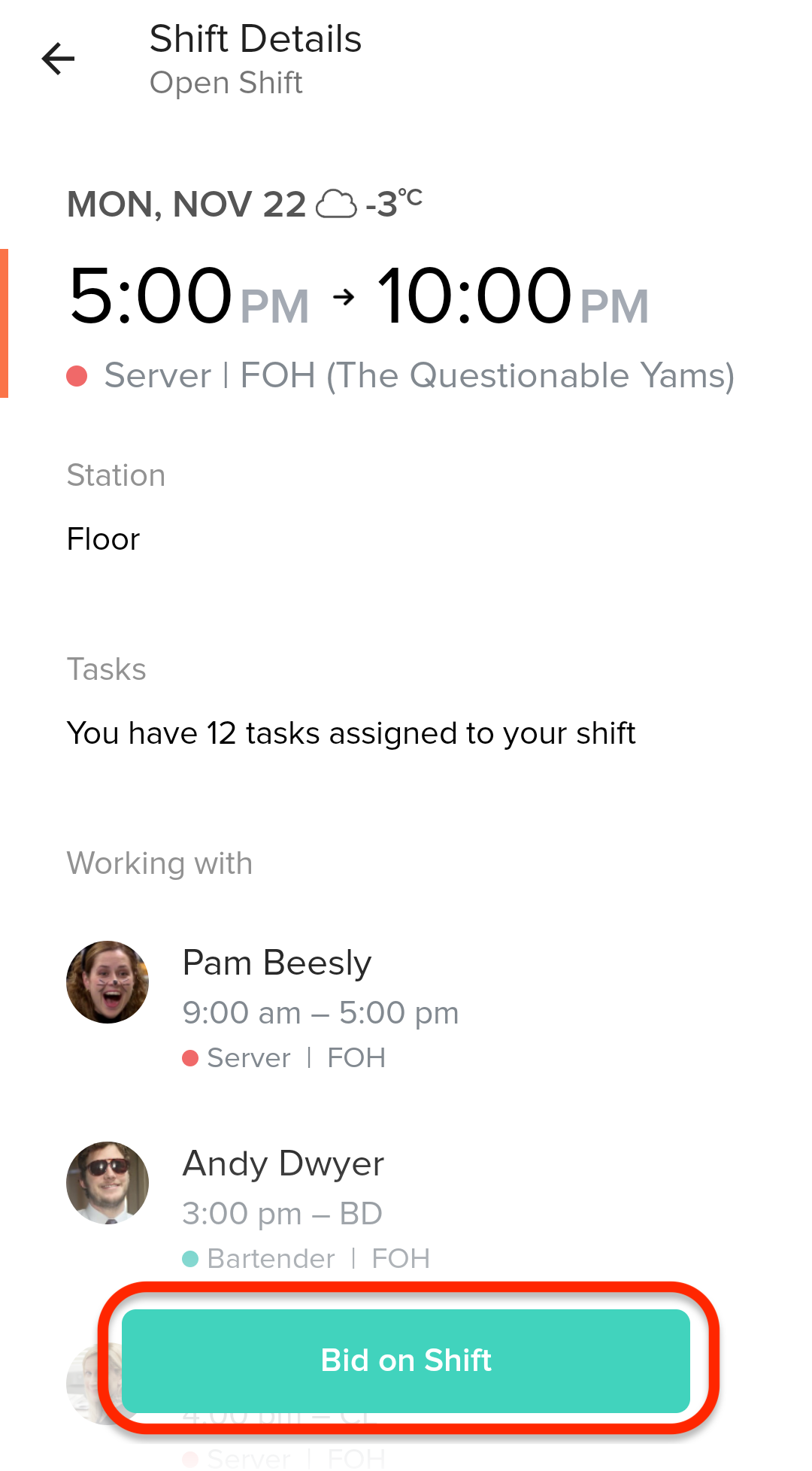 ⚠️Remember that multiple employees can bid on the shift, and your manager will decide who to assign it to. You'll get an SMS/push and email if you are assigned the shift.

If you do not receive a notification that your bid was approved/denied or you no longer see the shift in the Shift Pool, then the shift has likely been assigned to someone else or simply isn't available anymore.
5. You can come back to this screen at any time and select 'Cancel Bid' for any shifts you'd like to revoke your bid.