Open Shifts are a way for Managers to post shifts that need to be filled without assigning them to specific Employees. Once an Open Shift is published, multiple Employees can request to pick it up by bidding on the shift. The Manager gets to decide who to assign the shift to.
Managers can go to the schedule and select which days they need to add an Open Shift:
1. You can add the 'Open Shift' in the 'List' or 'List by Role' layouts.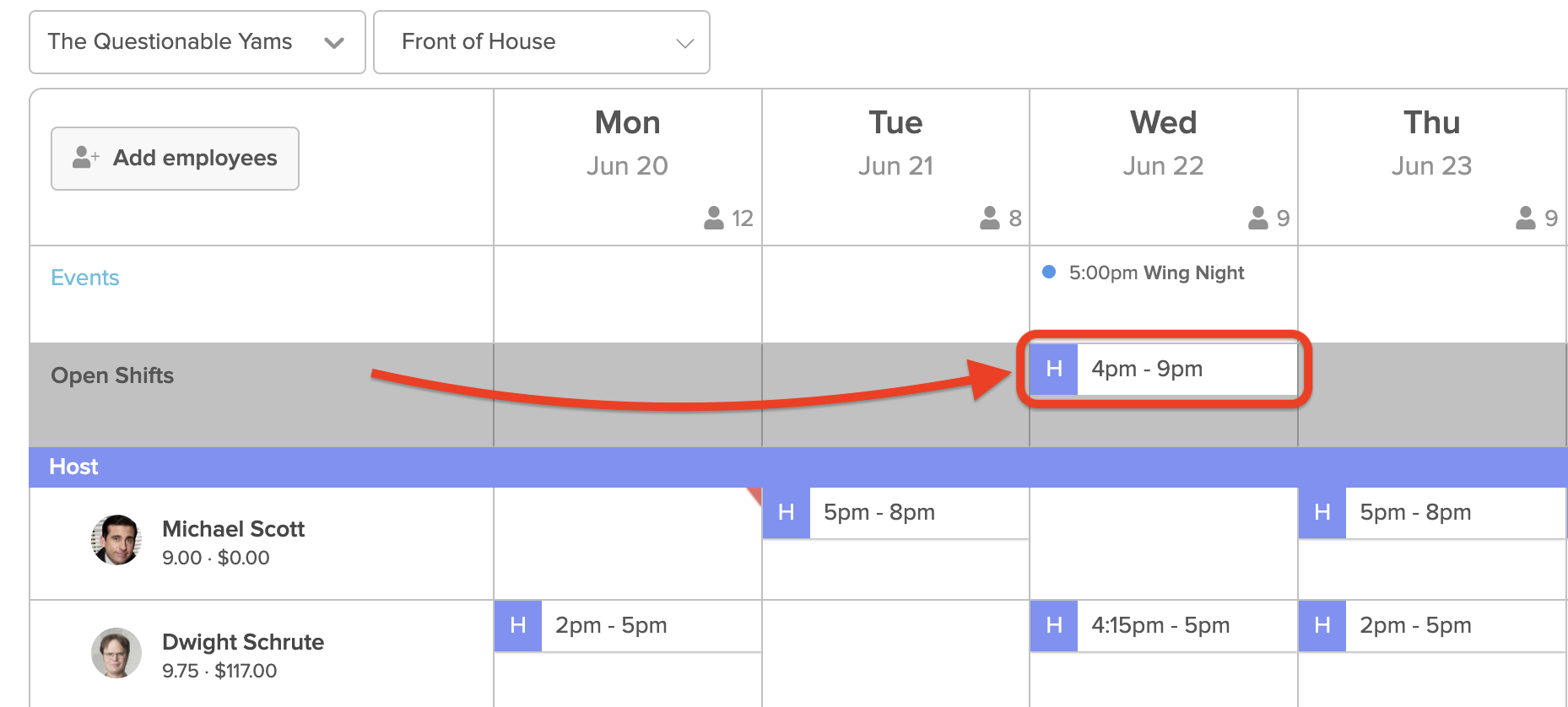 In the 'List' or 'List by Role' layouts, there is the option to make the shift available to the entire Department or to a specific Role.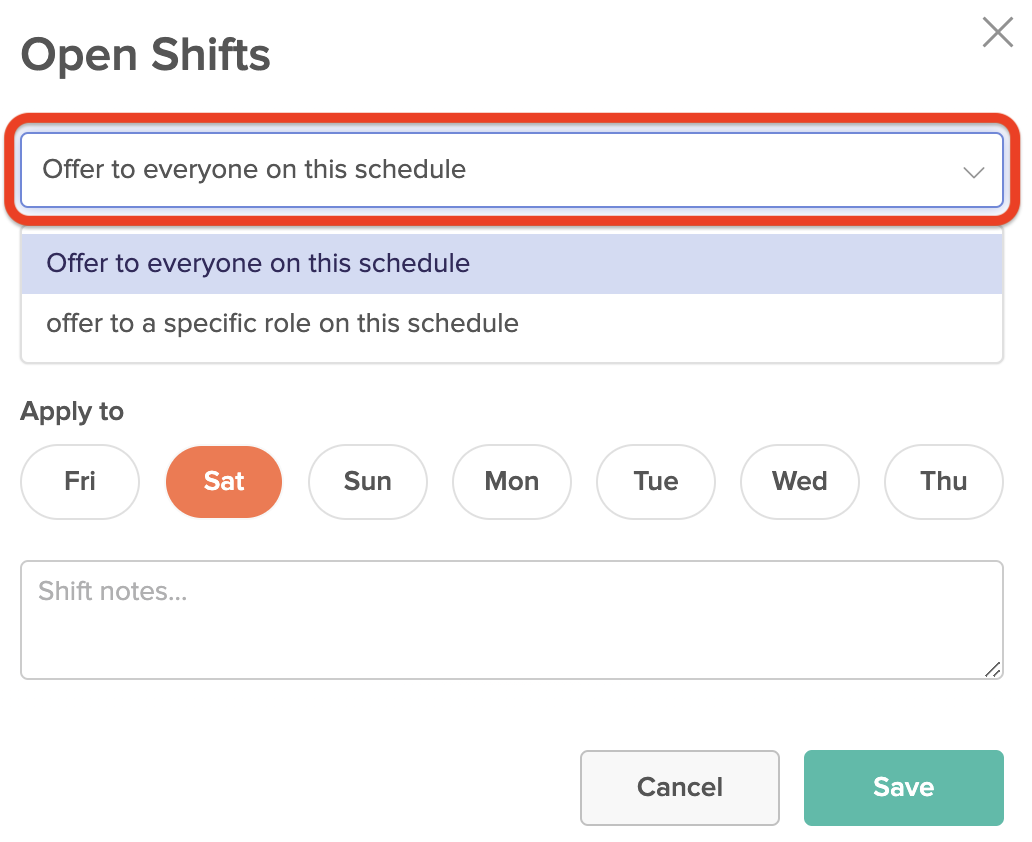 Alternatively, you can add the 'Open Shift' for a specific Role in the 'Time Frames' layout.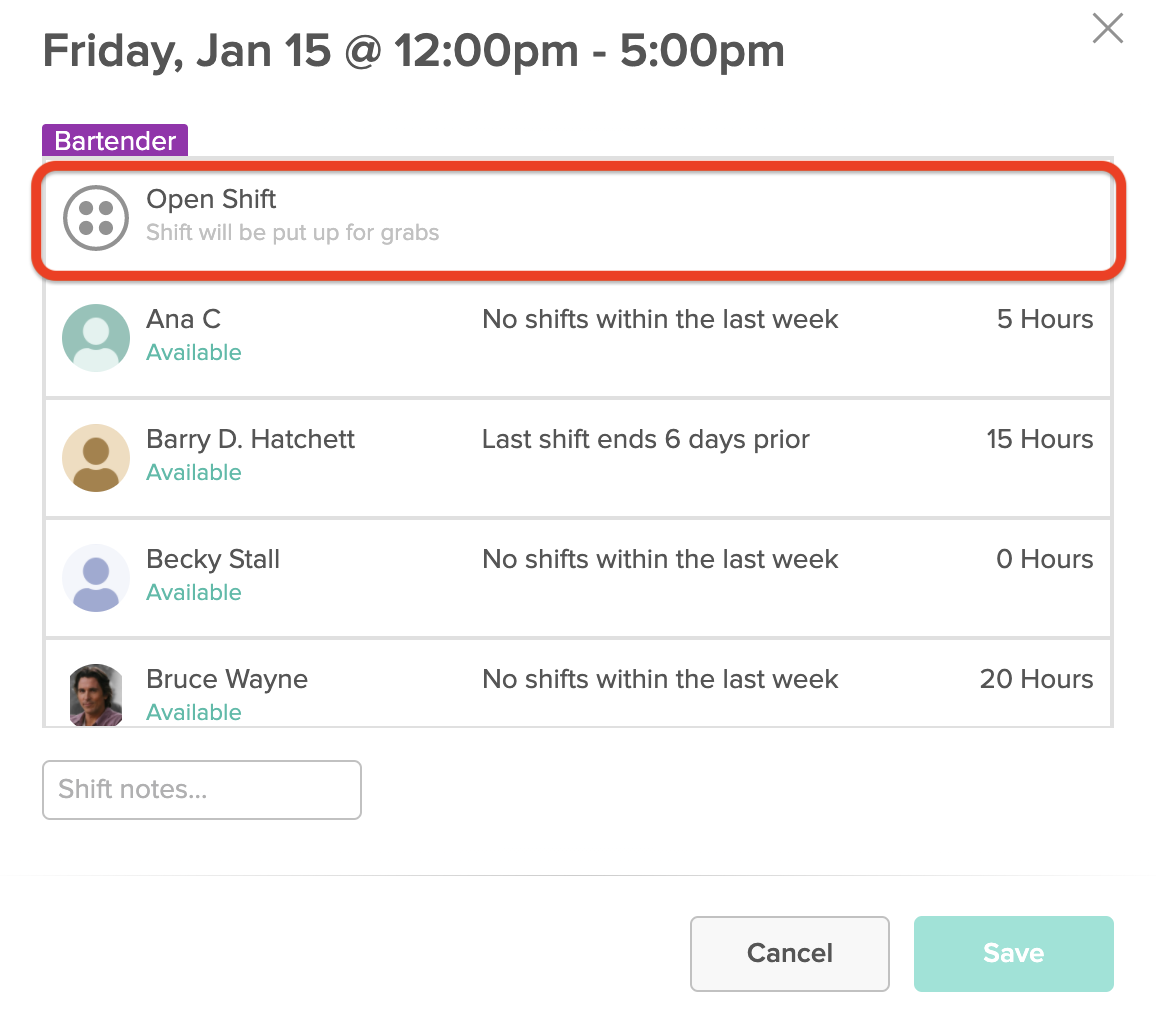 2. Publish the Schedule in order to let your Employees know about the Open Shift.
As soon as the shifts are published, all qualified Employees will be notified that an Open Shift is now available to bid on.
⚠️ Open Shifts do not appear when printing a published Schedule since they are not assigned to any Employees yet.
3. Employees can then go to the Shift Pool and bid on the Open Shifts they wish to take.

4. Managers will be notified when an Employee bids on the Open Shift and they can choose who they'd like to assign the shift to.

The Employee whose bid is approved will be notified as soon as the shift is assigned to them.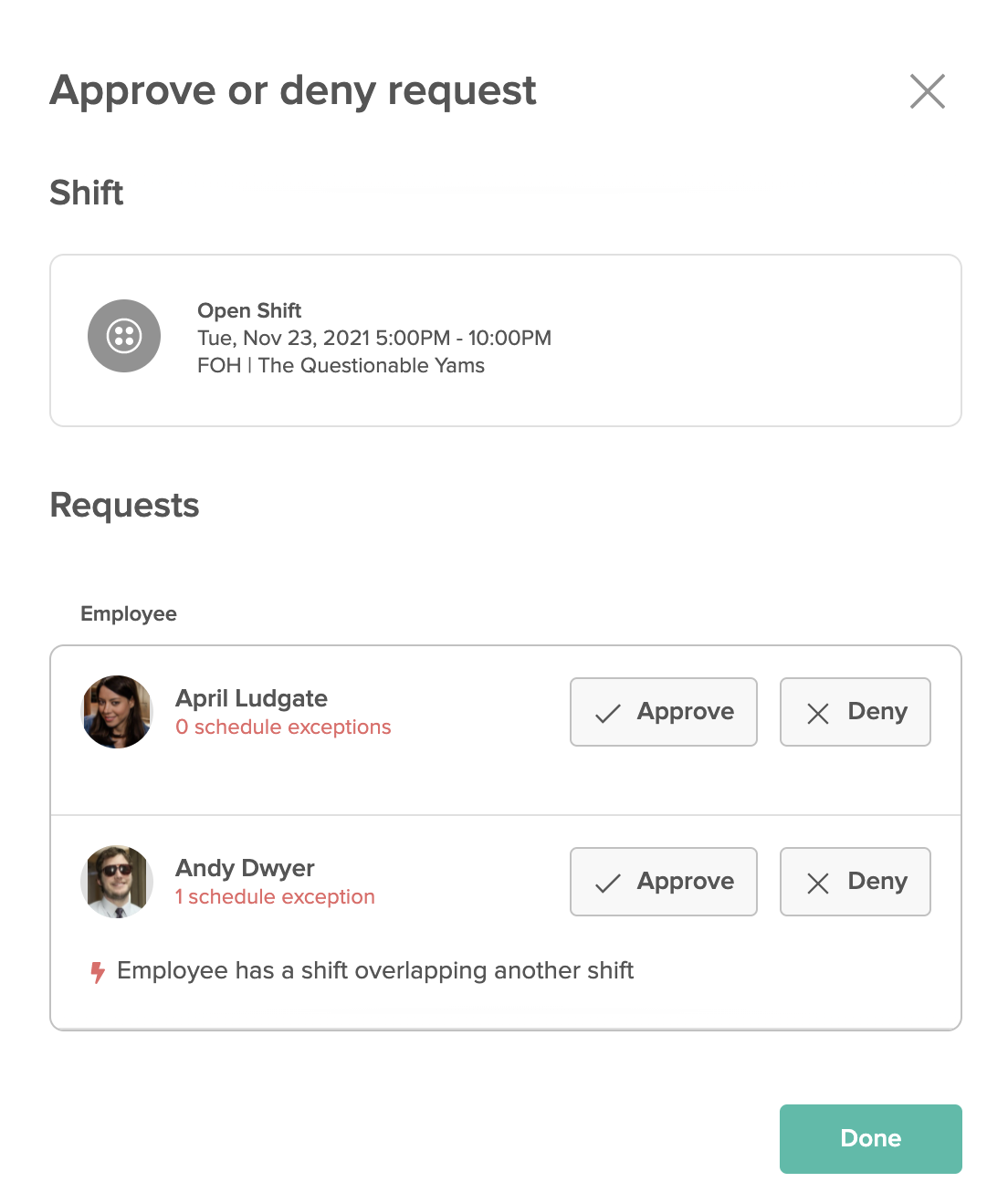 ⚠️ In order for an Employee to be notified about their shift bid, a Manager must either approve or deny their request for that shift.

Once the Open Shift has been assigned to an Employee, all other Employees who had made a bid will not be directly notified. However, the shift will no longer appear for them in the Shift Pool.