The 'Availability approvals' setting allows Managers and Admins to approve/decline an Employee's Availability submission. This setting is managed by Admins, under Settings > Company Settings > Availability.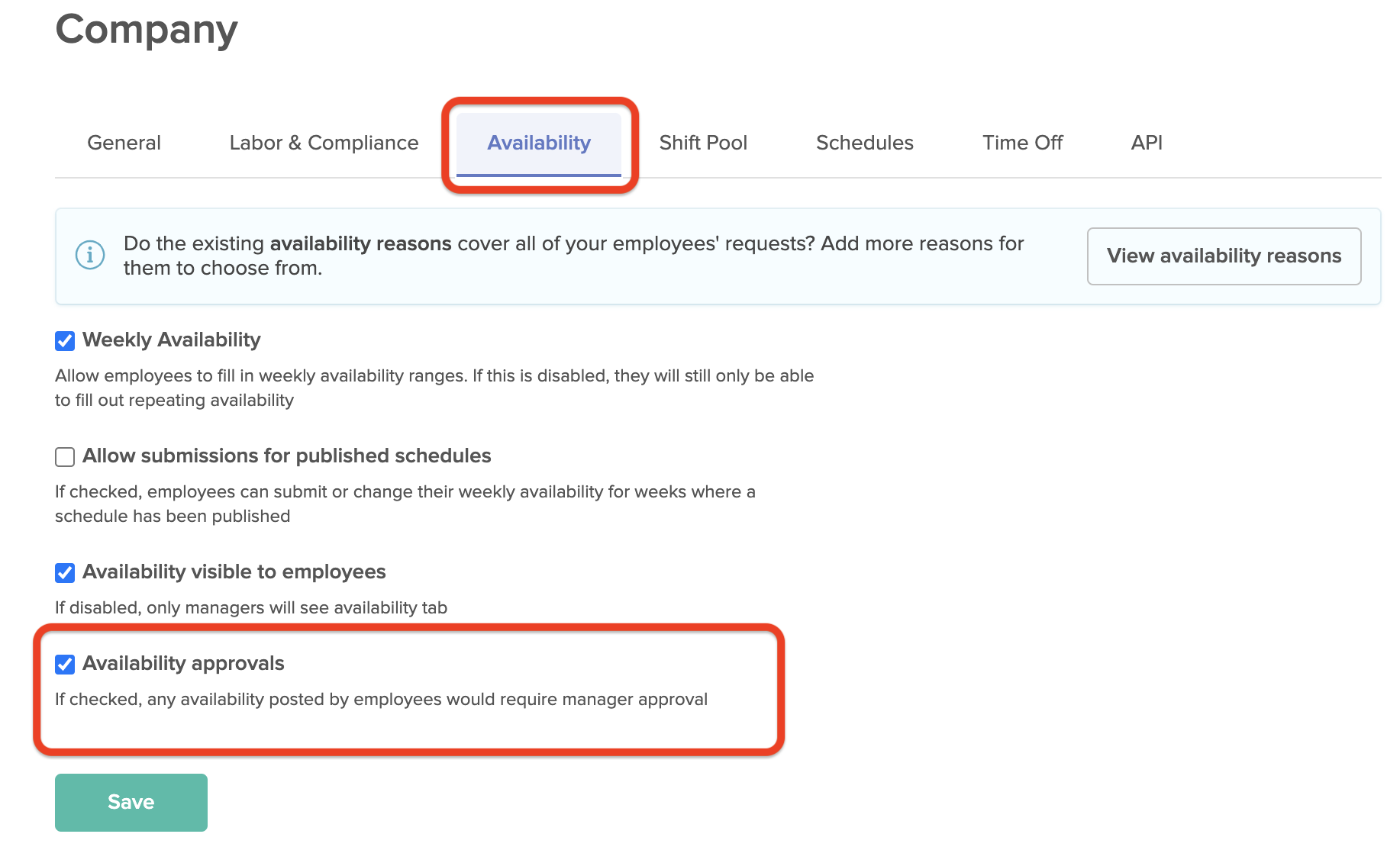 ⚠️ Only can access the Company Settings.
Click here to learn more about enabling Availability and the different types of Availability for Employees.
---
Here's how Availability approval works:
1. An Employee will submit their Availability which will then become 'Pending' for Manager approval.
2. The Manager or Admin will be notified by email that an Availability submission requires their approval.
⚠️ Please note that Availability request notifications, from Employees, will go to those directly a level above them within the account's user type hierarchy. If there is a Manager or Assistant Manager who has the permission 'Can manage other employees' availability' enabled, and is assigned to the same Department as the Employee, then the Admin won't receive a notification for Availability.

However, Admins can still head to the Availability section to Approve or Decline pending Employee requests at any time.

Also, Managers do not receive Availability requests from fellow Managers as they are at the same hierarchy level. They would only receive them from a user that is an Assistant Manager or Employee.
3. The Manager can login to the desktop or mobile app to approve/decline the Availability request:
1. Head to More > Availability.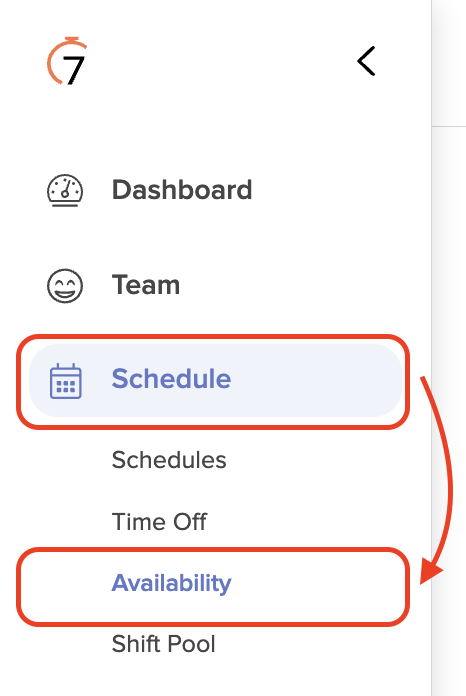 2. On the Requests page, you have two methods by which you can approve/decline a request:

Method 1: Choose a Status from the dropdown menu to update it immediately:

Method 2: Click on the request to view it in more detail:



Once you're done reviewing the request details, you can Approve or Decline the request: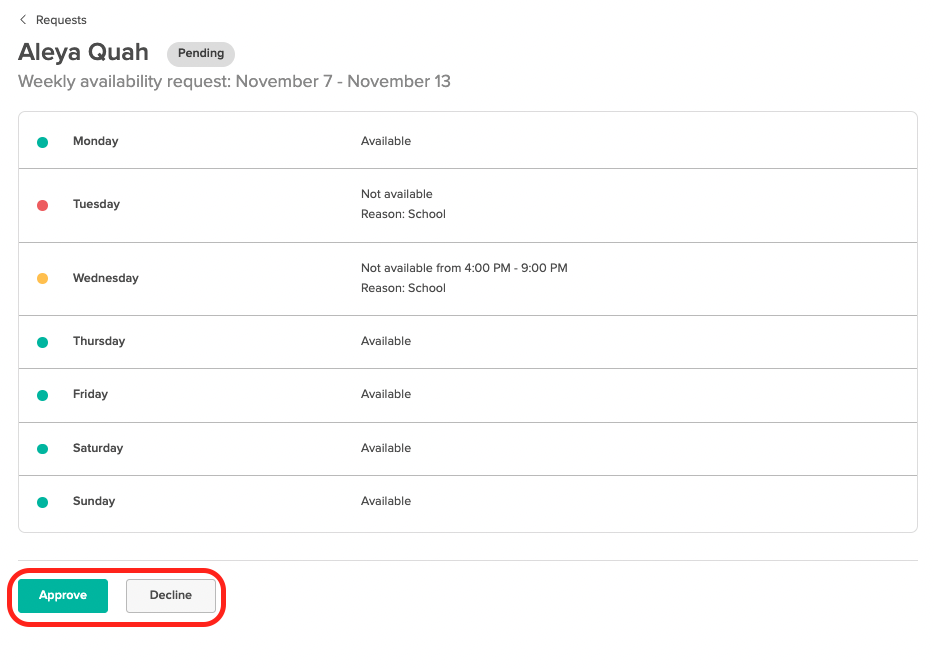 1.
You can see the requests under the
more menu
☰
> Availability > Requests: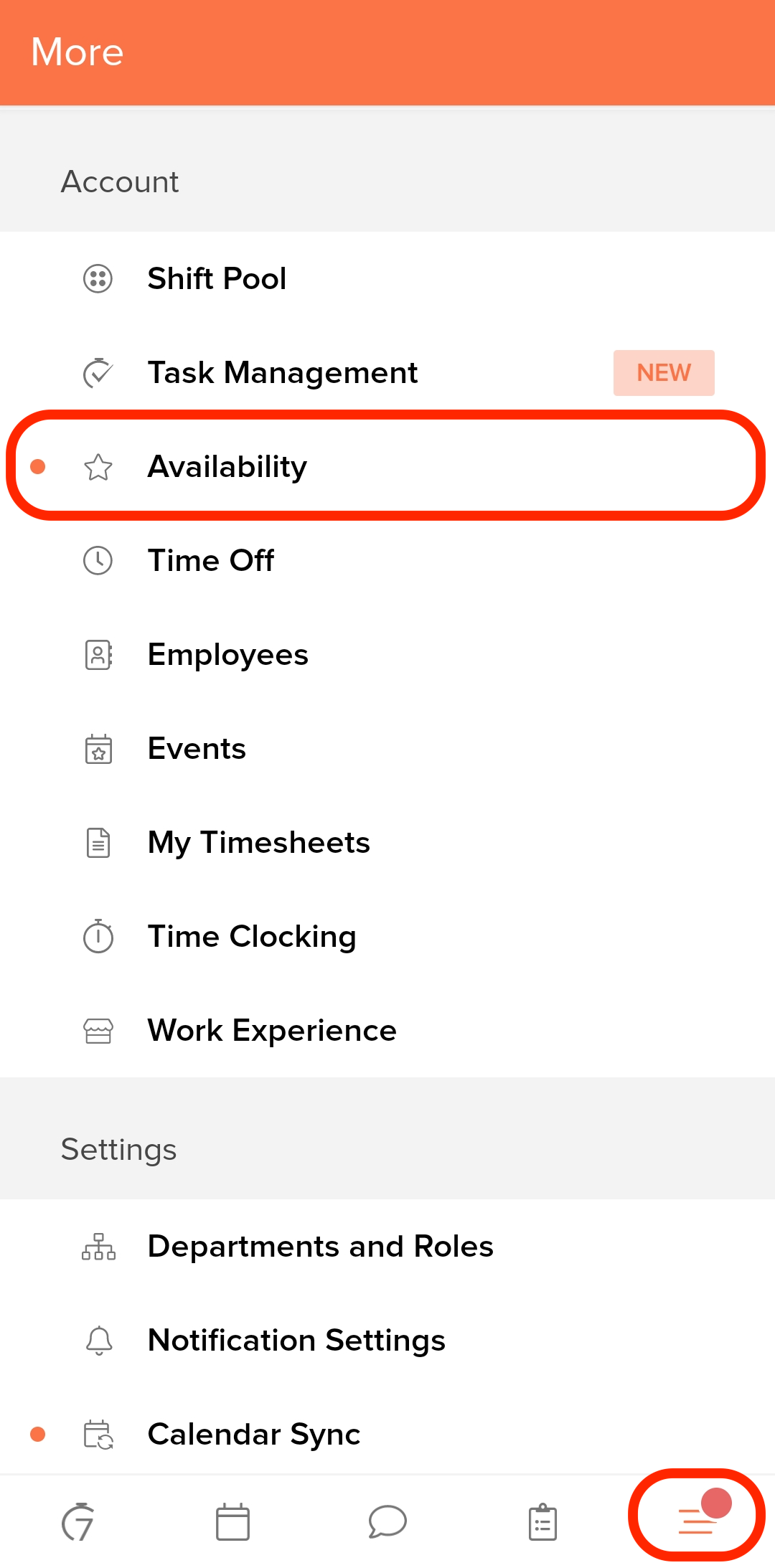 2. You can tap on the Availability request to see the details.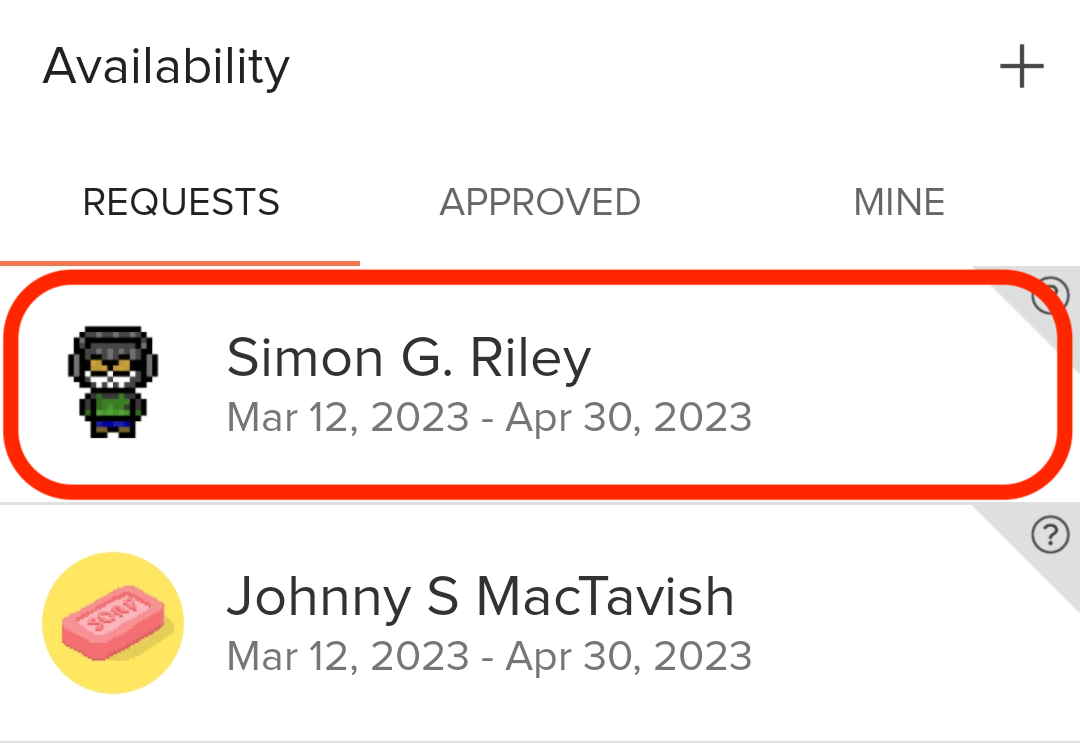 3. Tap on the More options icon 

> approve or decline the request: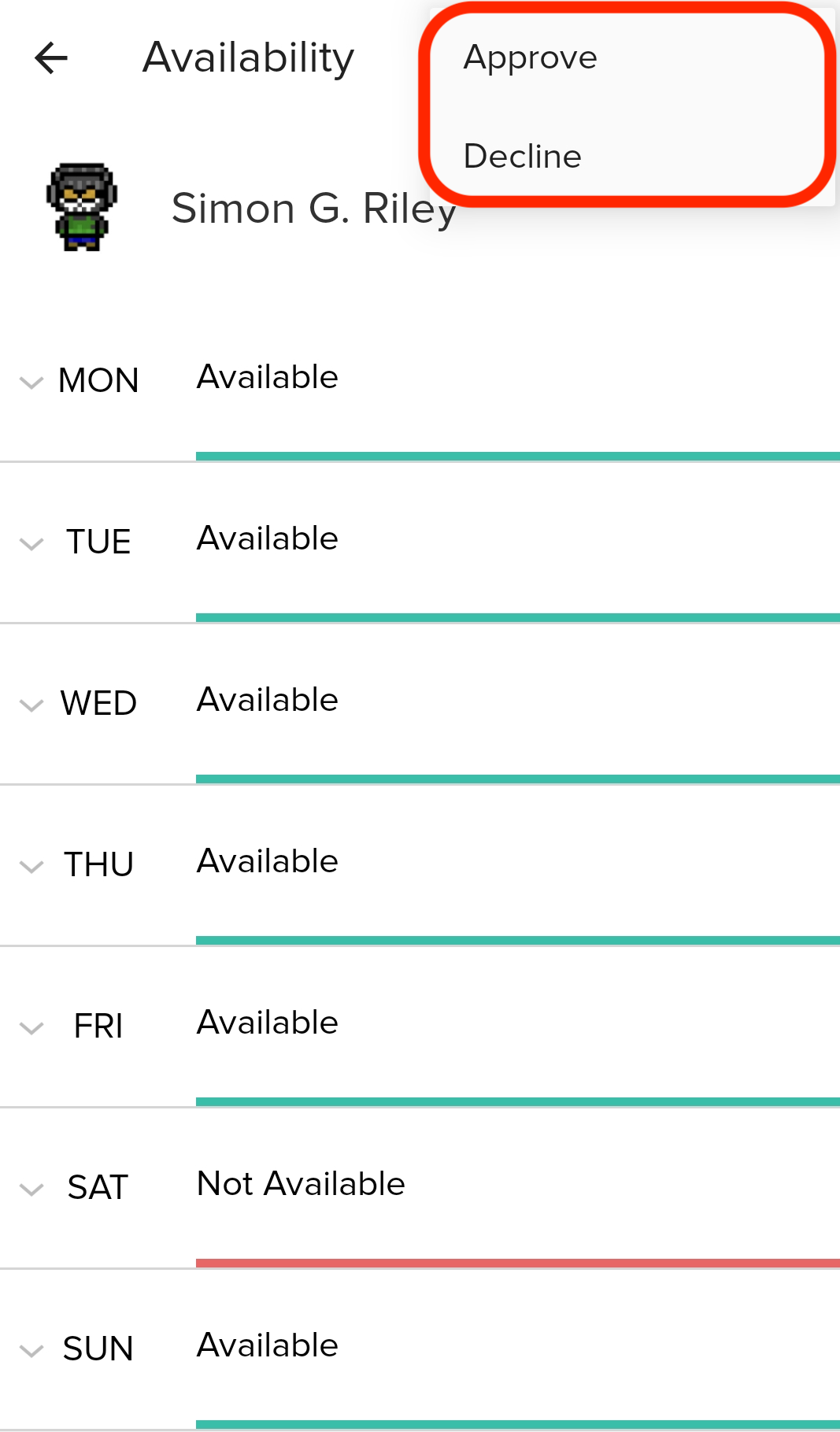 ⚠️ If you decline with a comment, the Employee will receive a notification including your comment. The Employee can then make the necessary considerations or modifications before re-submitting for approval.
4. The Employee will get an email when the request is approved/declined. They can also see the status of their Availability requests from their own account. Each submission will have the approval status beside it.
Here's an example of what an Employee would see for their Availability on the mobile app: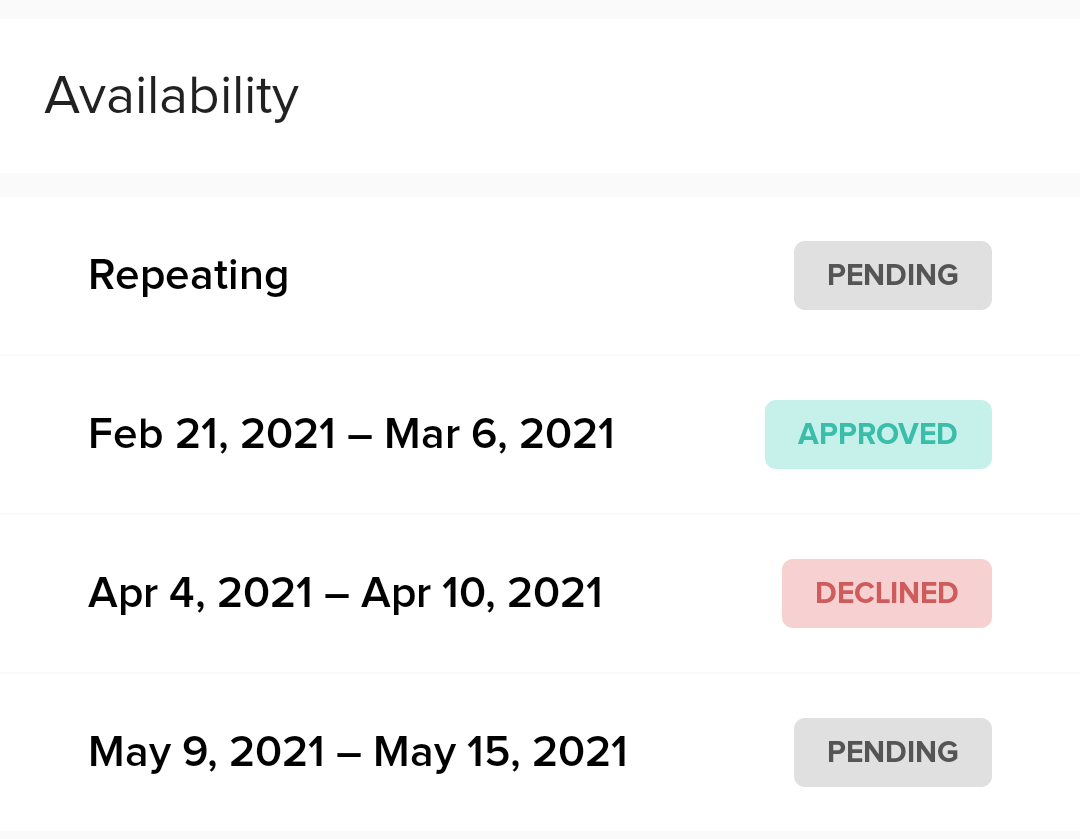 Or the web app:

⚠️ On the web app, labels will only appear for Pending or Declined requests, if the submission is already Approved, then there is no label.