Bounce is a contactless payment platform for restaurants. By integrating with 7shifts, Bounce offers restaurants the ability to view employees' total worked hours within Bounce's tip reports.
⚠️ Access to this integration requires The Works plan or above.
---
Enabling the Integration
1. To get started you will need to find your 7shifts API Key. Your 7shifts API key is found in your account by going to the 7shifts logo > Company Settings > API. Copy this key.

2. Next, sign in to your Bounce account at portal.paywithbounce.com.
3. After you've signed in, head to the 'Integrations' tab on the left-hand side. Under the 'API Key' field is where you can paste the 7shifts Key that you copied earlier.
Be sure to click on 'Save.'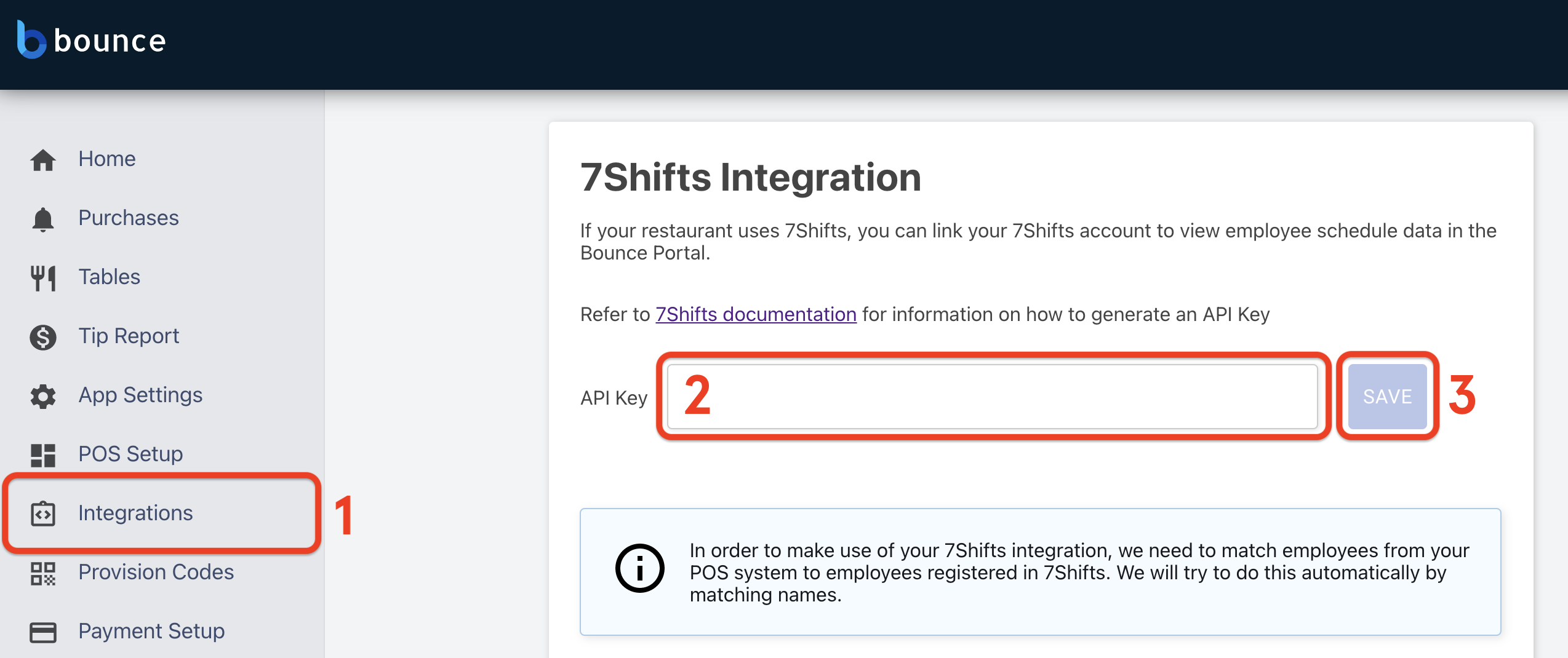 4. Once connected, you may need to ensure the employees from your POS system are properly mapped in 7shifts.
Click here to learn more about mapping Employees in 7shifts.
From there, the integration will show in Bounce an employee's total hours under the 'Tip Report' beside each server.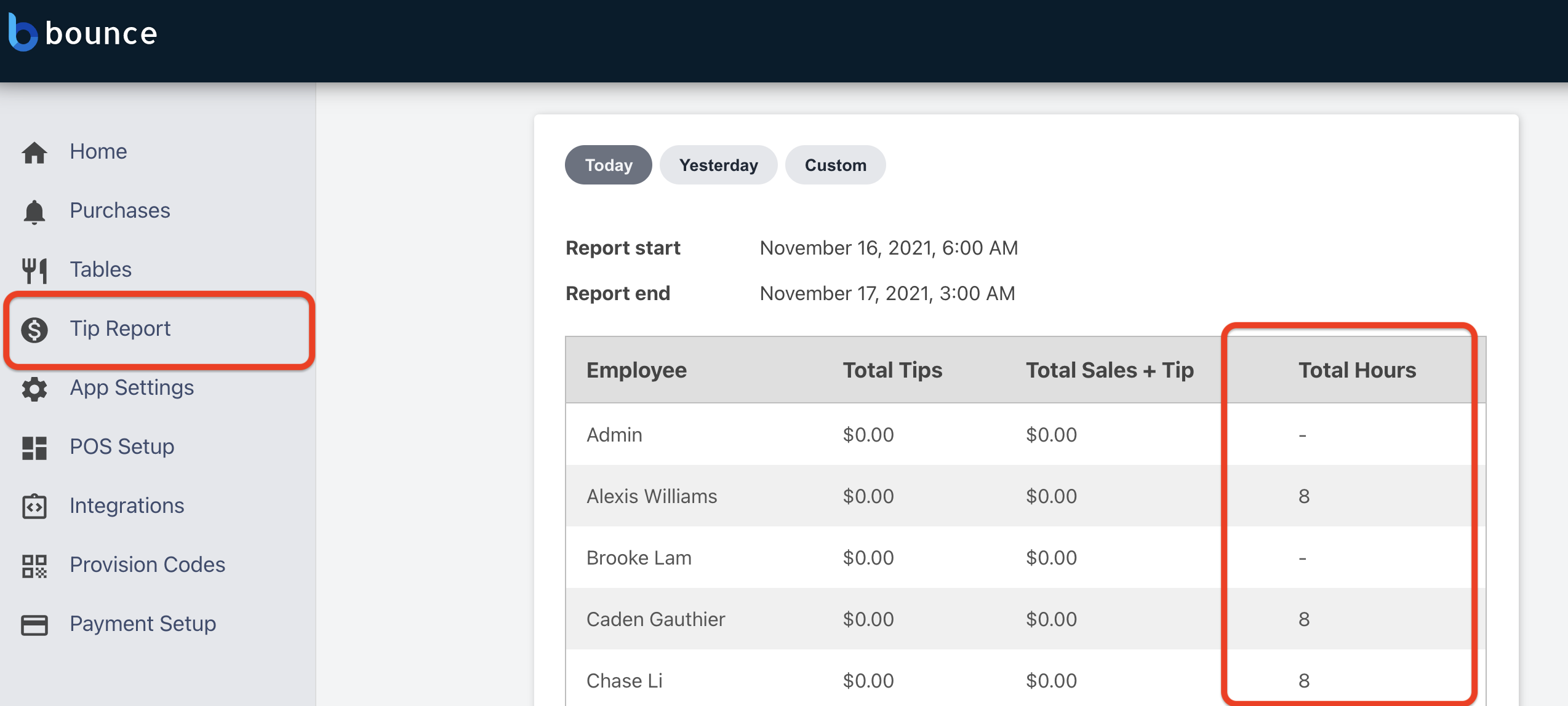 ⚠️ Please reach out to the Bounce support team you have any further questions about the integration.