⚠️ Admins will automatically have the ability to create new Roles. However, Managers and Assistant Managers will need the 'Can manages roles' manager permission enabled.
Follow these steps to create 'On Call' shifts:
1. Create a Role called 'On Call.'
To do this, head to Settings > Locations / Departments / Roles > Roles.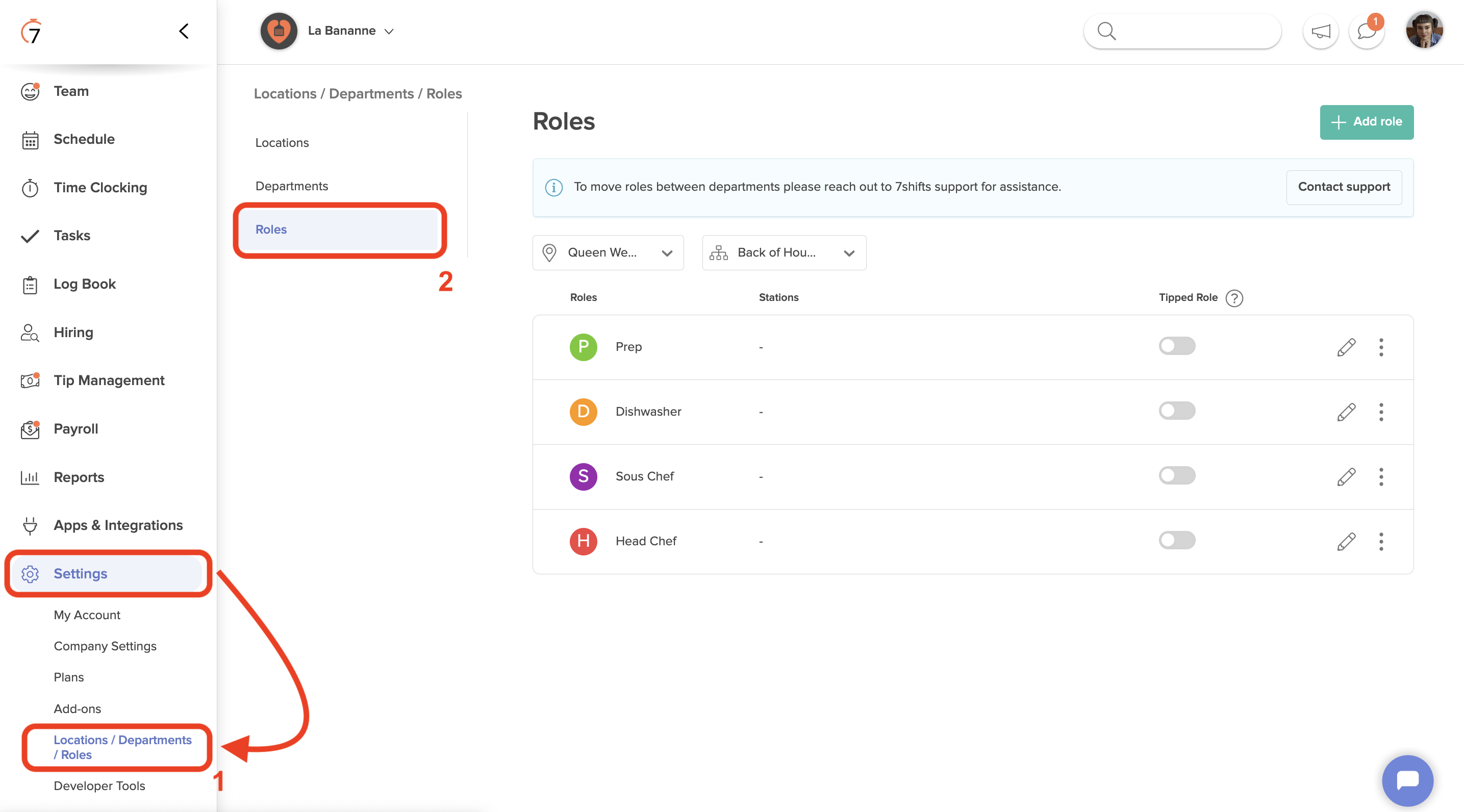 2. Click on +Add Role :

2. Enter your Role's name and click on Save. Naming the Role 'On Call' is recommended, but this can be anything you like.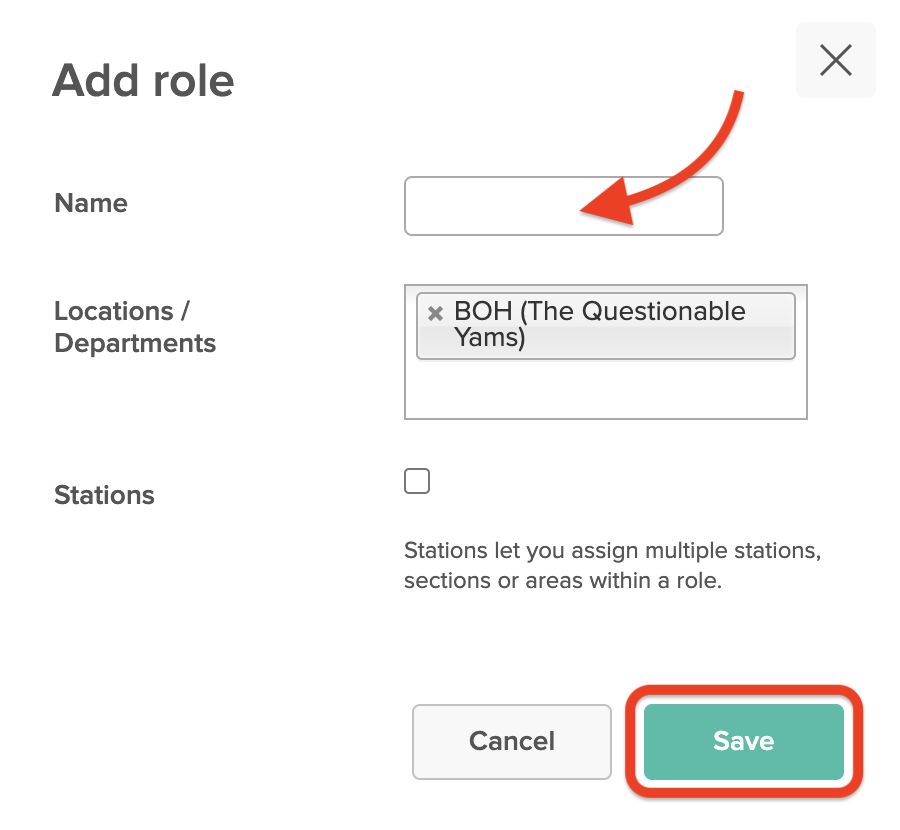 3. After you've created your 'On Call' Role, assign the appropriate Employees to this new Role.
To do this, go to Team >Employees > click on the employee's name > Assignments and check the box beside the Role to add them to it.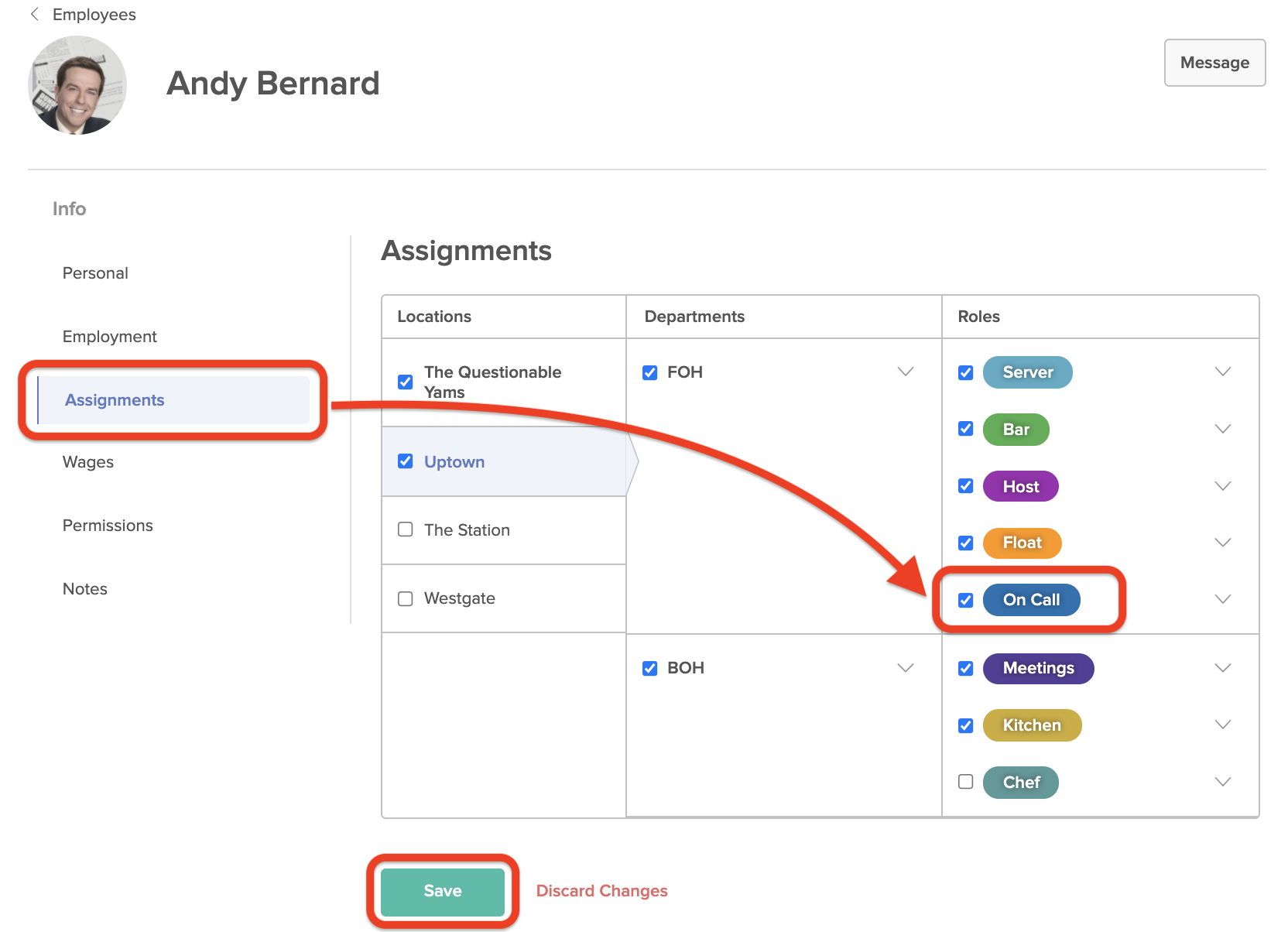 Remember to click on 'Save' after updating an Employee's profile.
4. Once employees have been assigned to the Role, you can now assign and schedule Employees for the 'On Call' shifts.