For accounts with multiple Locations within a geographical area, Account-Wide Shift Pool is available. 
The Account-Wide Shift Pool functionality will allow:
Staff in any Role to view, bid, and work shifts at non-assigned Locations within an account
Filling shifts on short notice
⚠️ Access to this feature may require an upgrade from your current plan.
⚠️ Employees will not be able to punch in using 7punches, requiring manual payroll for these shifts.
---
To Access Account-Wide Shift Pool
1. As an Admin, head to Settings >Company Settings > Shift Pool. 
2. Select the option 'Account-wide' to enable the Account-Wide Shift Pool setting, and click on 'Save.'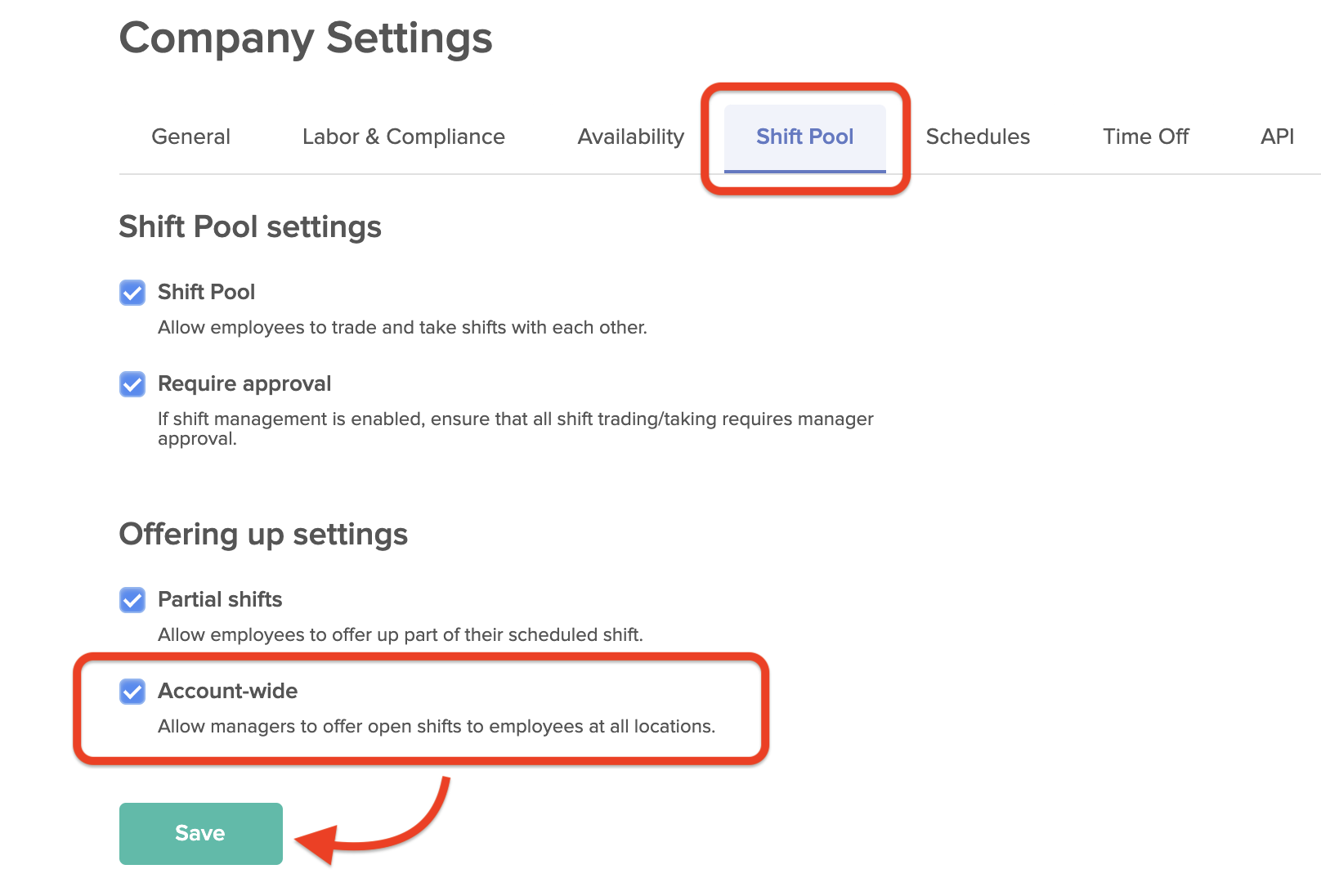 3. On the Schedules page, create and publish a shift that is offered to all Locations and publish it to make it available in the Shift Pool.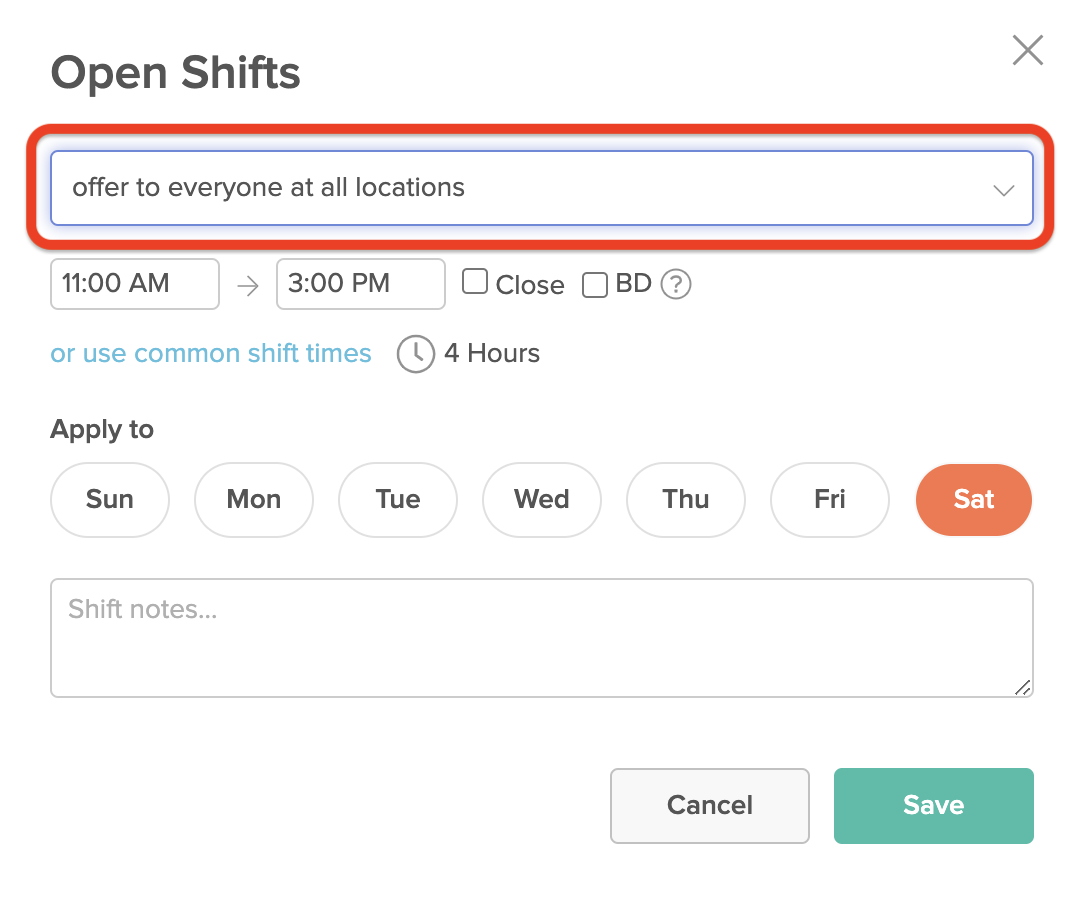 That's it!