---
Printing the Weekly Schedule
1. From the Schedule page, click on the 'Tool' icon and select 'Print.'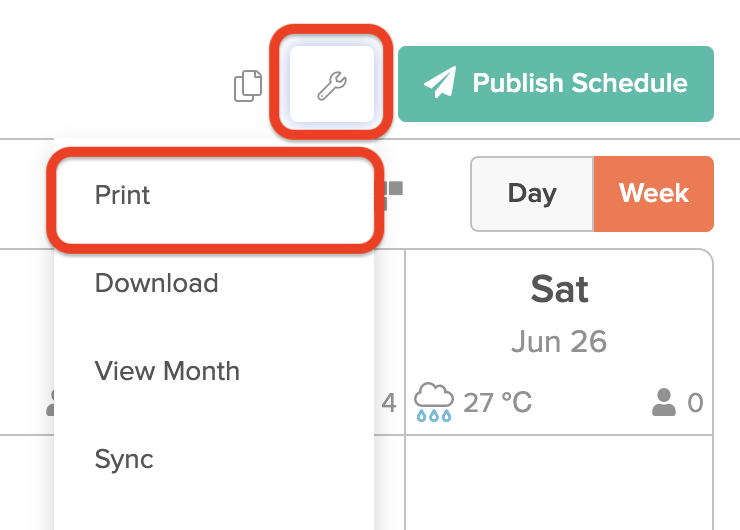 2. Use the dropdown menus to change the layout and select any checkboxes for what you wish to include in the printout. Then, click on 'Print PDF.'

---
Printing the Daily Schedule - From the Schedule Page
1. Click on the specific day of the week or on 'Day' from the weekly Schedule.

2. Click on the 'Tools' icon on the right-hand side and select 'Print.'

3. Select your layout and filter options, and click on 'Print PDF.'

---
Printing the Daily Schedule - From the Who's Working Dashboard
1. From the Dashboard page and head to the 'Who's working?' tab.
2. Click on the 'Printer' icon on the far right.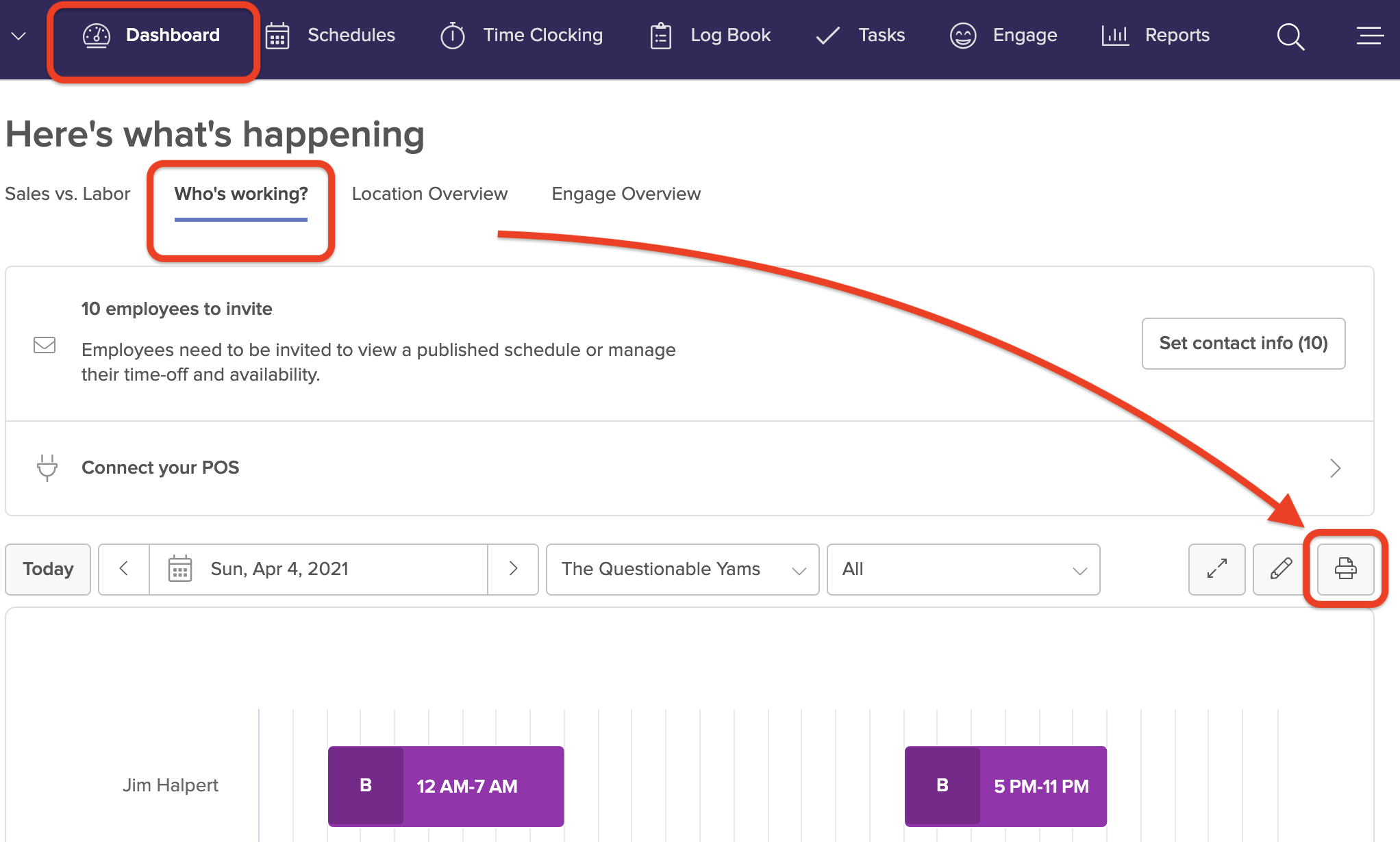 3. Select your layout and filter options, then click on 'Print PDF.'