The Contacts page is a directory in case you quickly need to get in touch with any of your colleagues within the 7shifts account.
⚠️The Contact page will only visible to Employee user types if your Admin has enabled this setting within the account.
To access the Contact page in the Mobile app:
1. Go to the more menu ' ☰ ' in the bottom right corner of the app and tap on the 'Contacts' tab.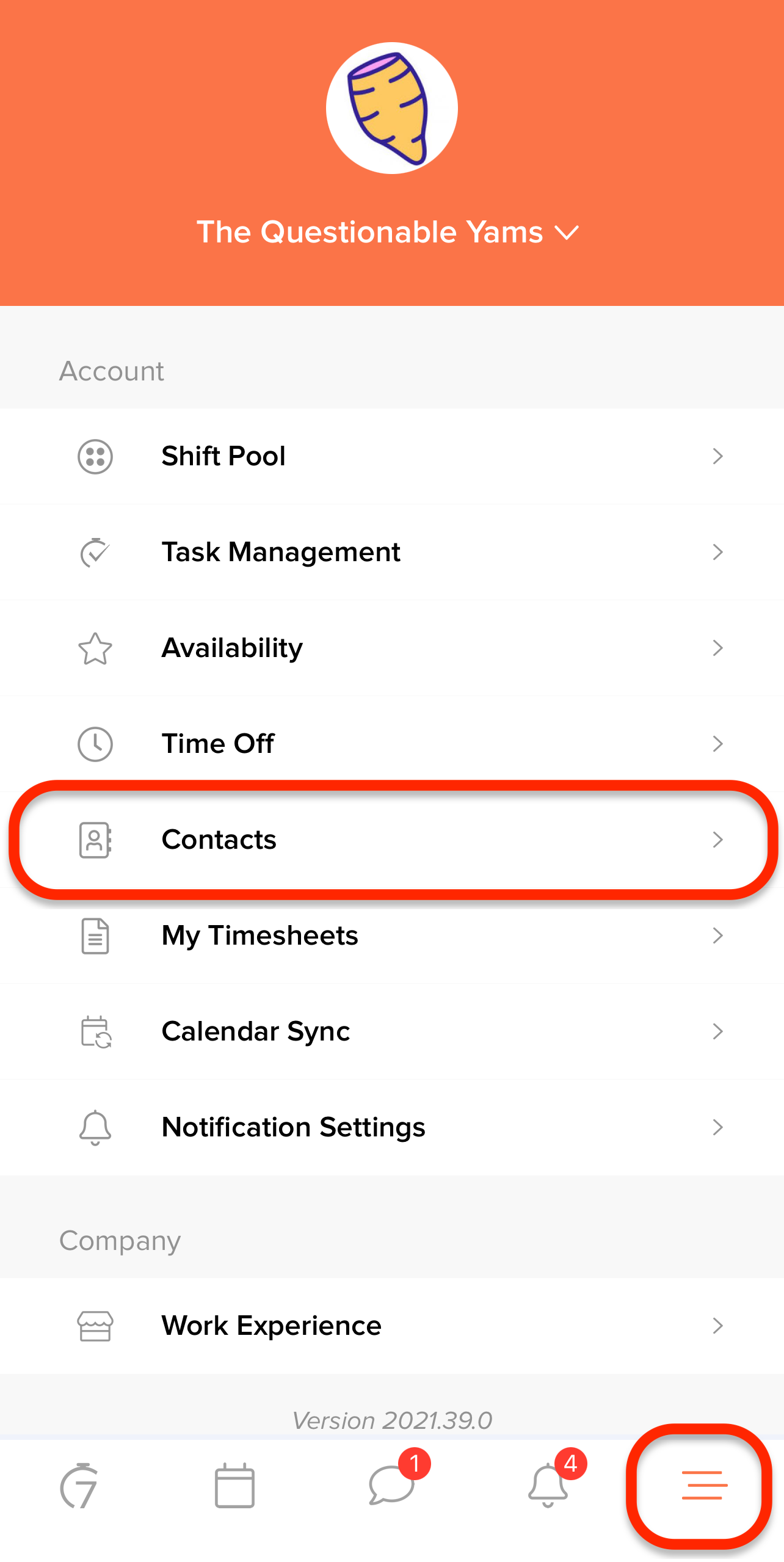 2. Next, you can search and tap on the name of the Employee you'd like to view.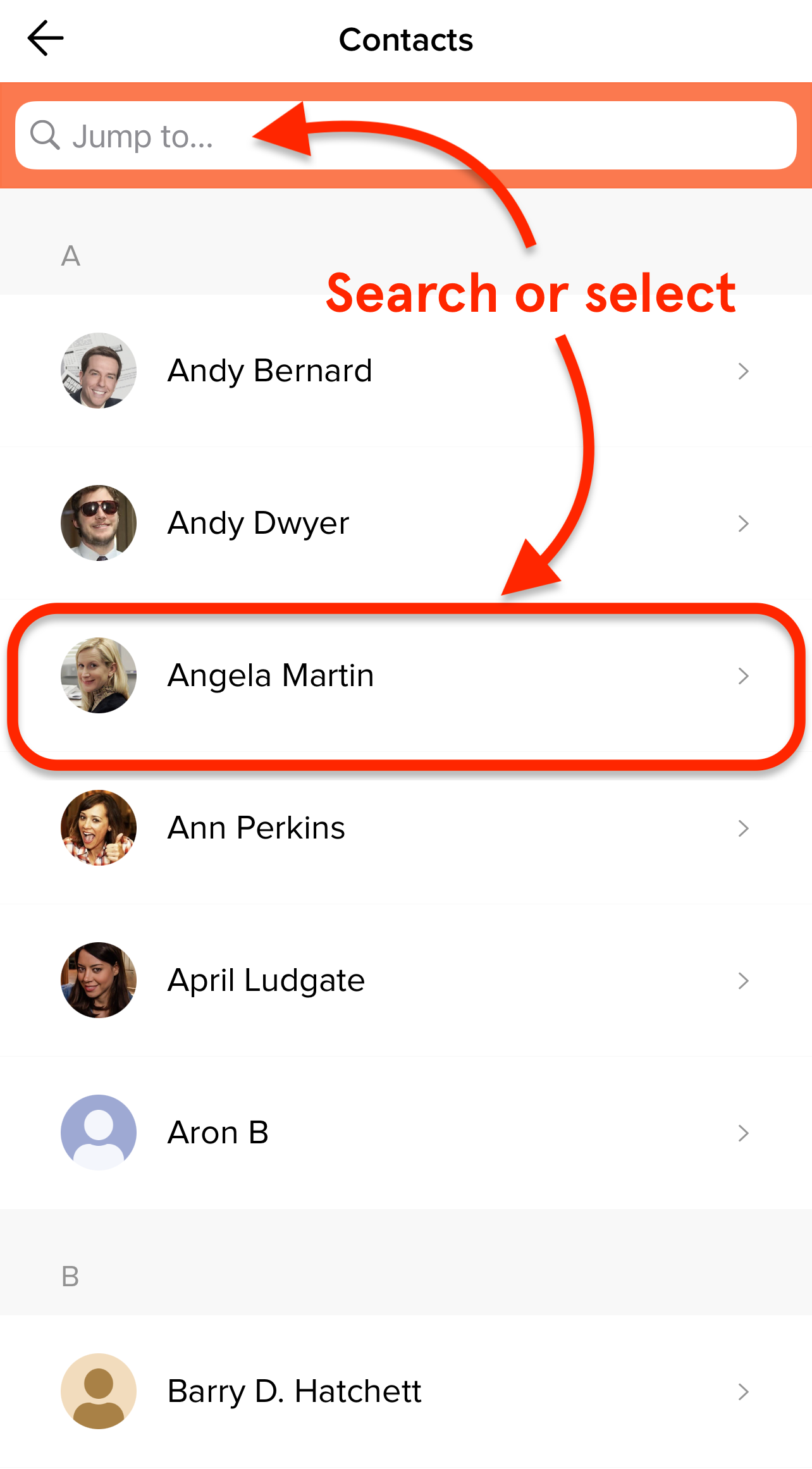 ⚠️ Employees will only be able to see users that are assigned to the same Locations as them.
3. From here, you can get in touch with them by sending a direct message within the app, giving them a call, or sending them an email.