First things first...
Your Manager will invite you to 7shifts by sending a welcome email from notifications@7shifts.com.
(If you were expecting an invite and you do not see it in your inbox initially, please try looking in your spam folder).
1. Click the orange 'Accept Invite' button.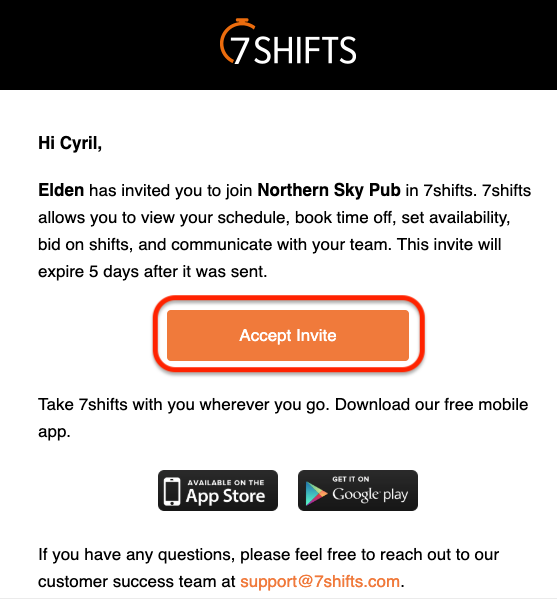 2. Next, create a password and ensure you fulfill the password requirements. You can click on the 'eye' icon to view your password.
3. Click 'Create Account.'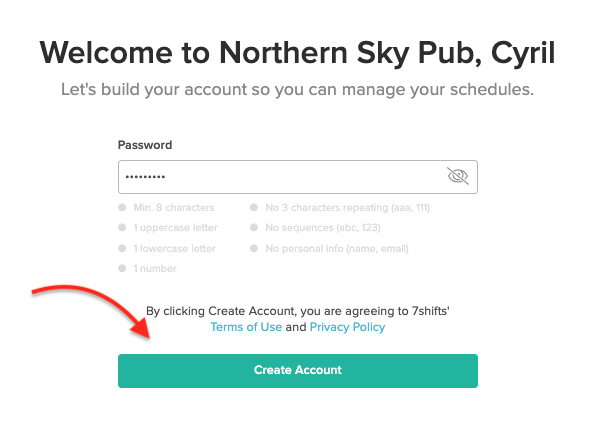 4. Click 'Go to my 7shifts,' access the app on your computer at app.7shifts.com, or download the 7shifts mobile app for iPhone or Android.

---
After you log in, you will want to confirm your contact information.
1. To do this, click on the 7shifts icon in the top right corner, then click on 'My Account.'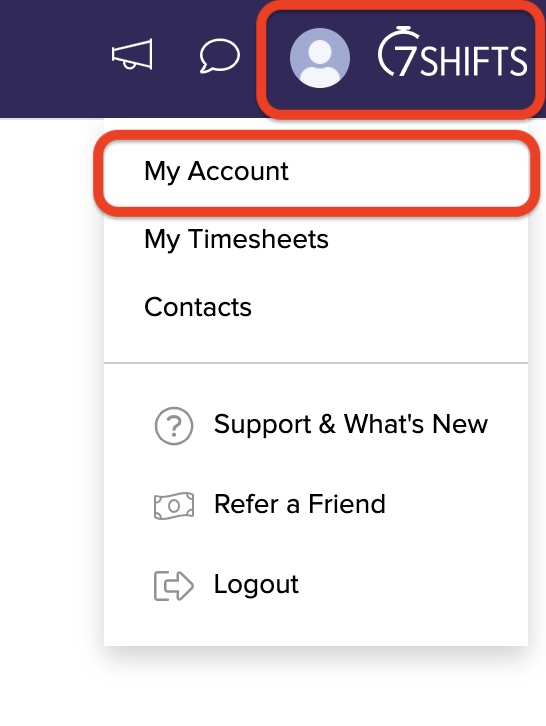 * Mobile app: Go to My Account in the side menu.
2. You'll want to verify that your mobile number and email address are correct.
⚠️This is important since this is how you will be receiving notifications about your shifts and shift changes.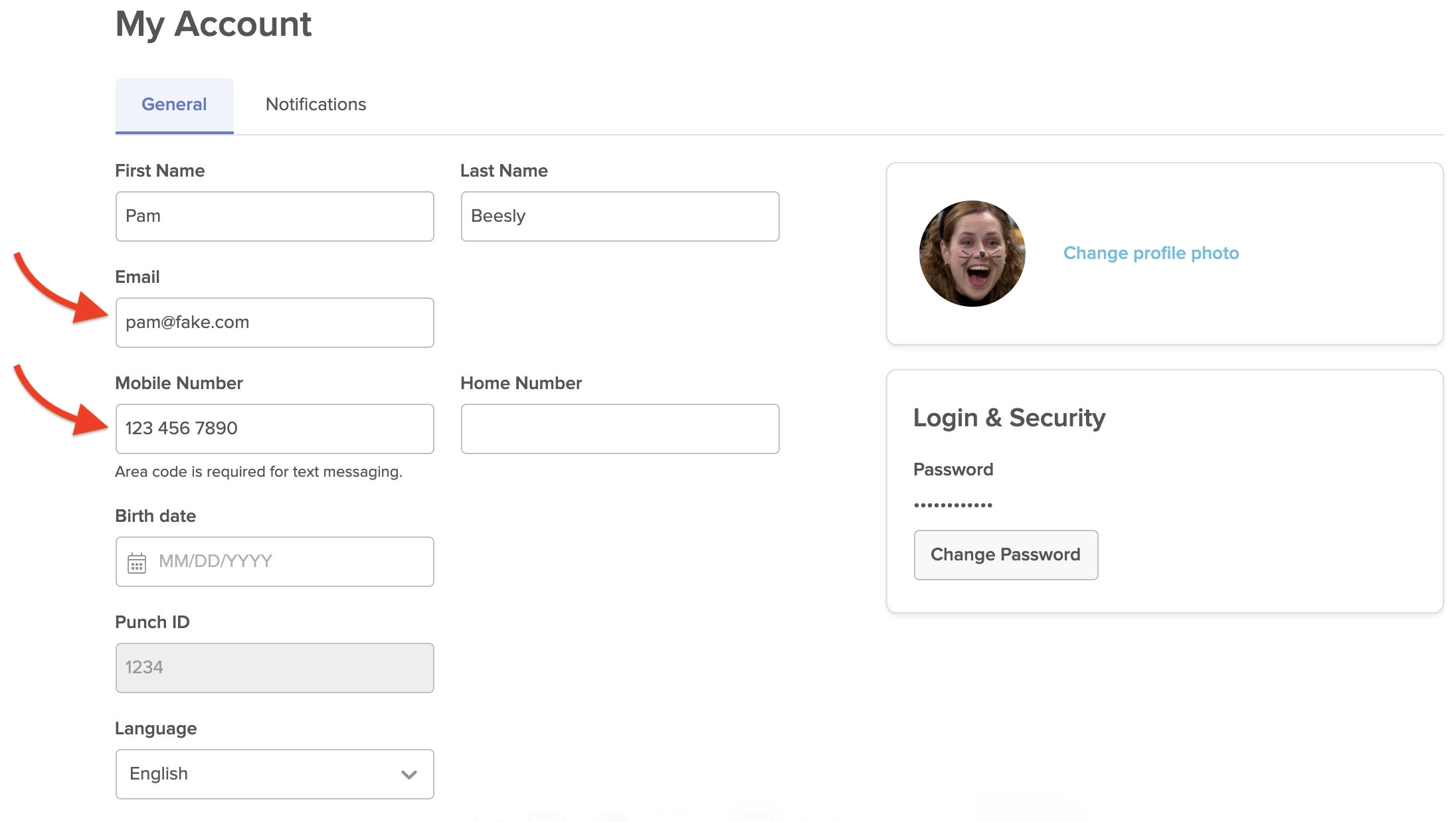 3. Once you've verified your contact information, scroll to the bottom of the page and click 'Save.'
4. If you don't have the mobile app yet, feel free to click on either of the links below: