To control how 7shifts communicates with you, you can customize your notification settings from within the mobile app.
1. Tap on the more menu ' ☰ ' in the bottom right corner of your screen. Scroll down and tap on 'Notification Settings.'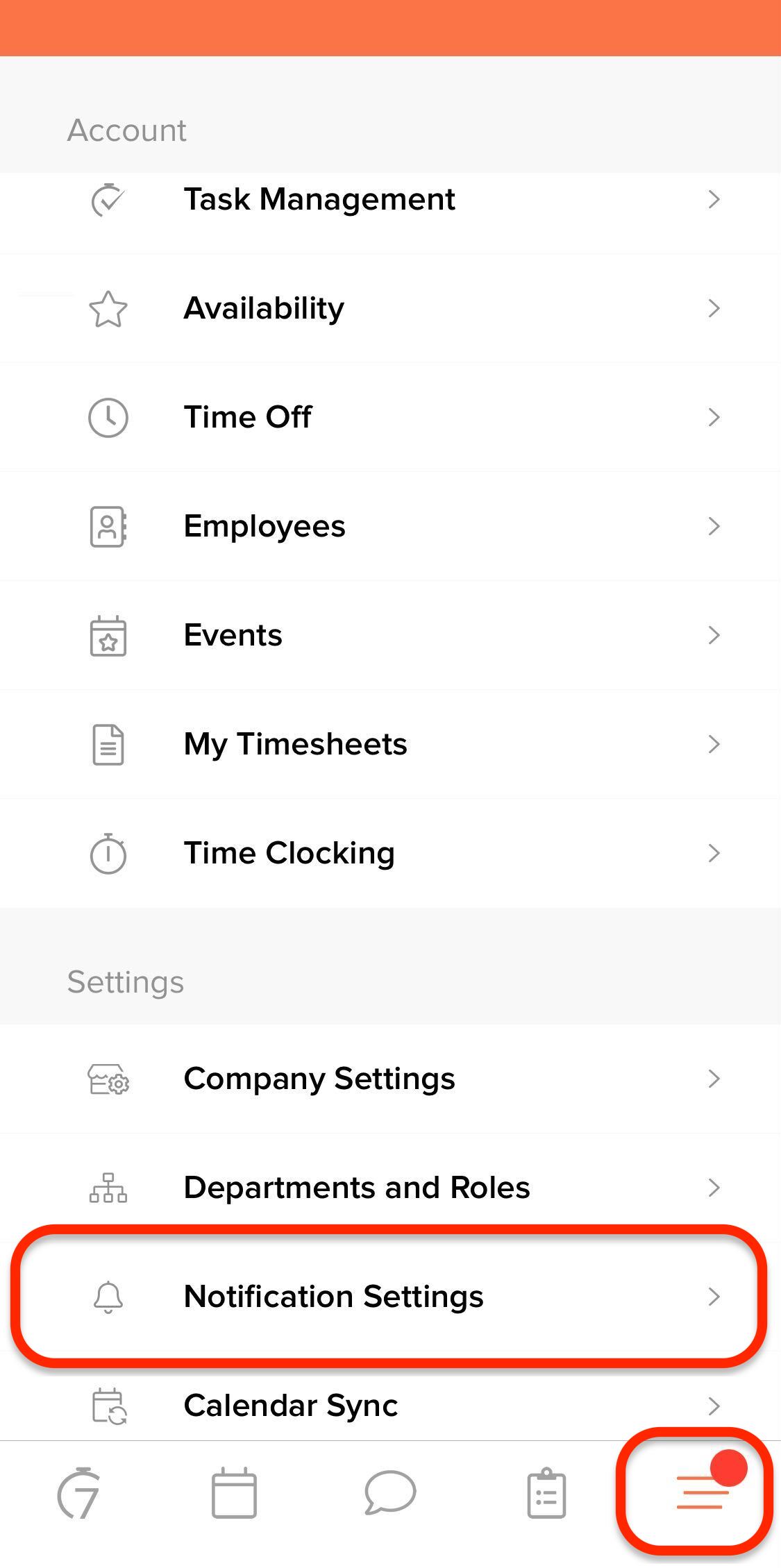 2. To disable or enable a notification, simply tap on the 'Mobile' or 'Email' icons. (If they appear in orange, it means they are enabled.)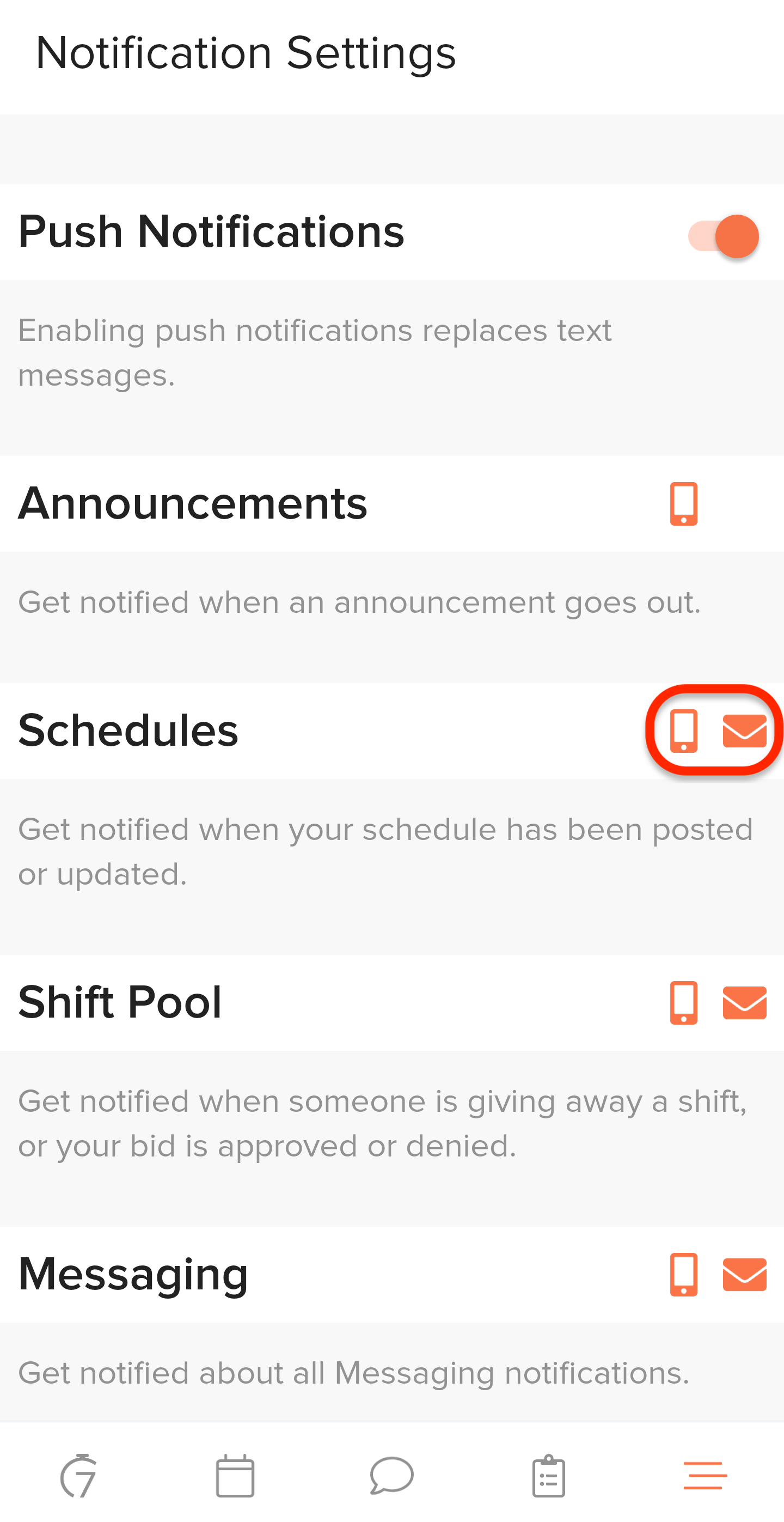 3. If you have 'Push Notifications' enabled (recommended), you will receive push notifications to your phone instead of an SMS (text message).