⚠️ Managers/Assistant Managers require permission: Can manage other employee's availability.

⚠️ Managers/Assistant Managers can edit availabilities for Employees that share the same Location settings, and of a lower user-level type.
Here's how to edit/add Availability an approved Availability on the mobile app:
1. Go to 'Availability' in the More menu.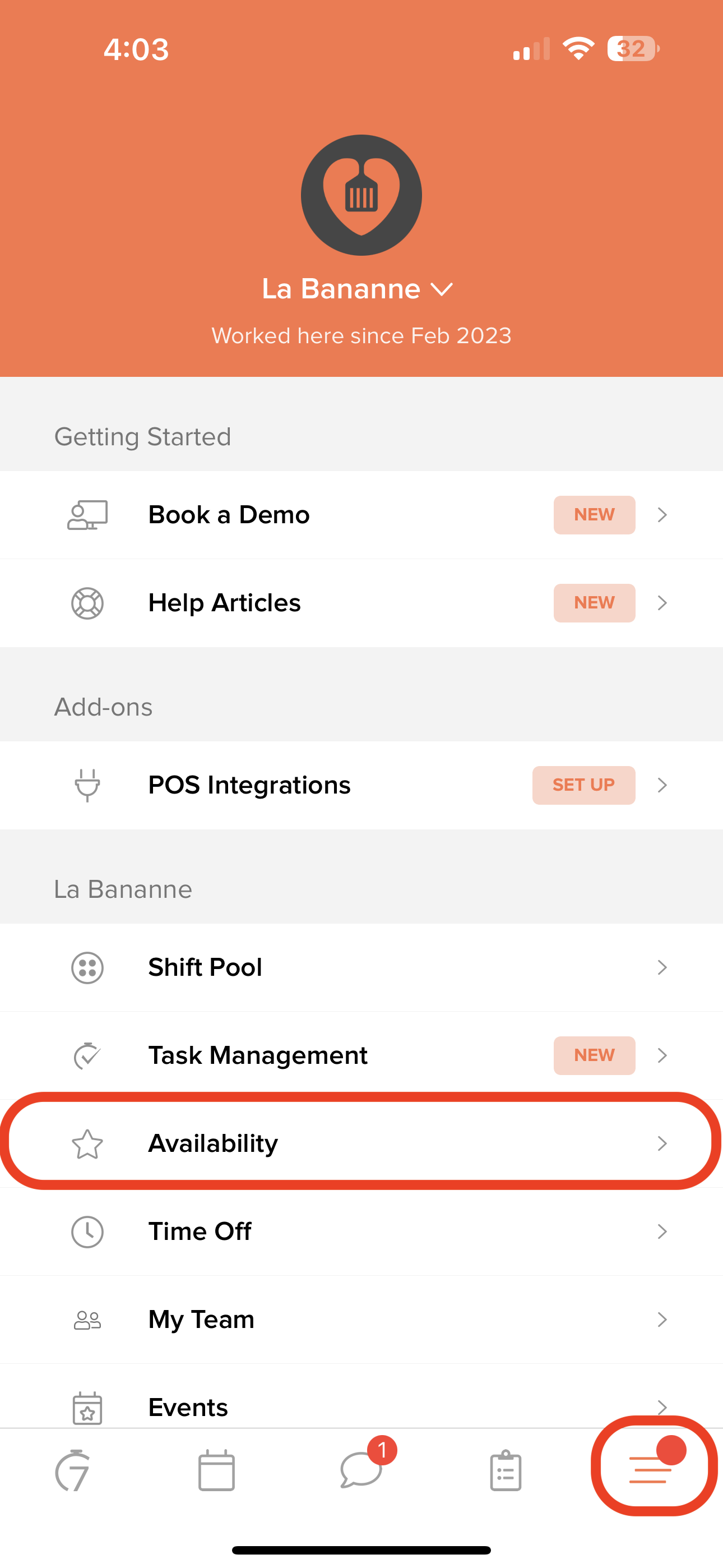 2. Tap on the 'Approved' tab: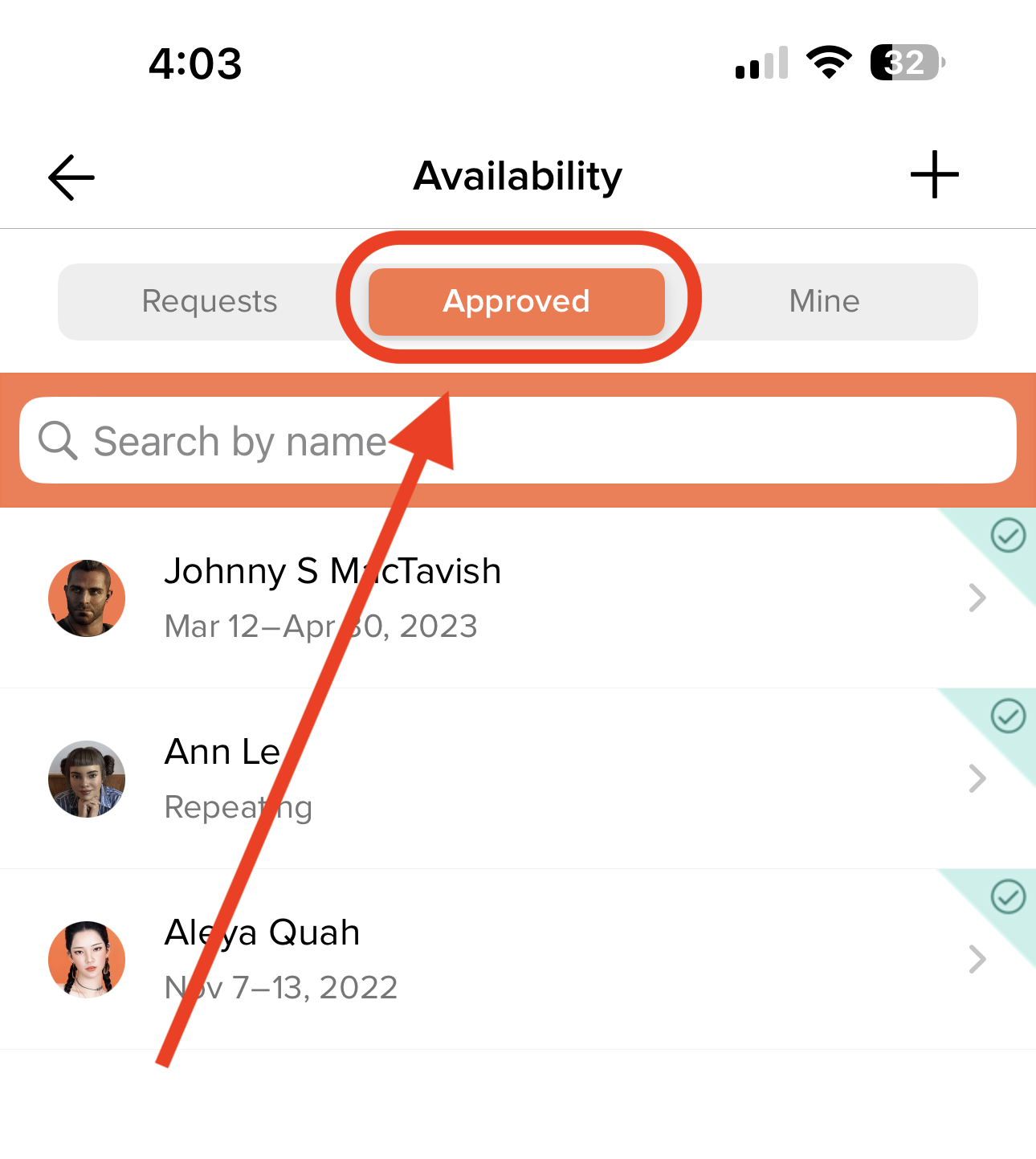 3. Tap on an availability: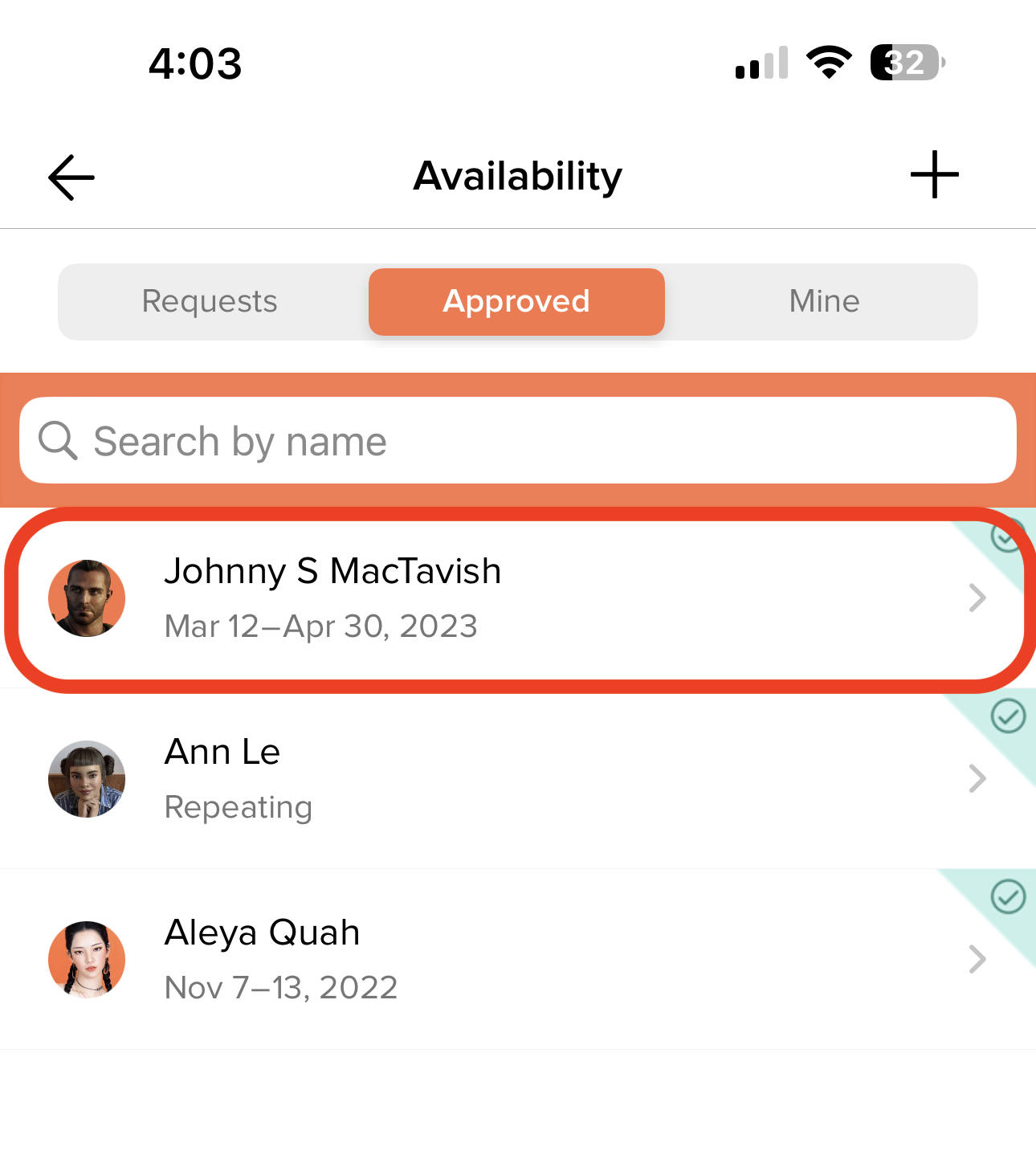 4. Tap the three dots at the top right of the screen and select 'Edit.'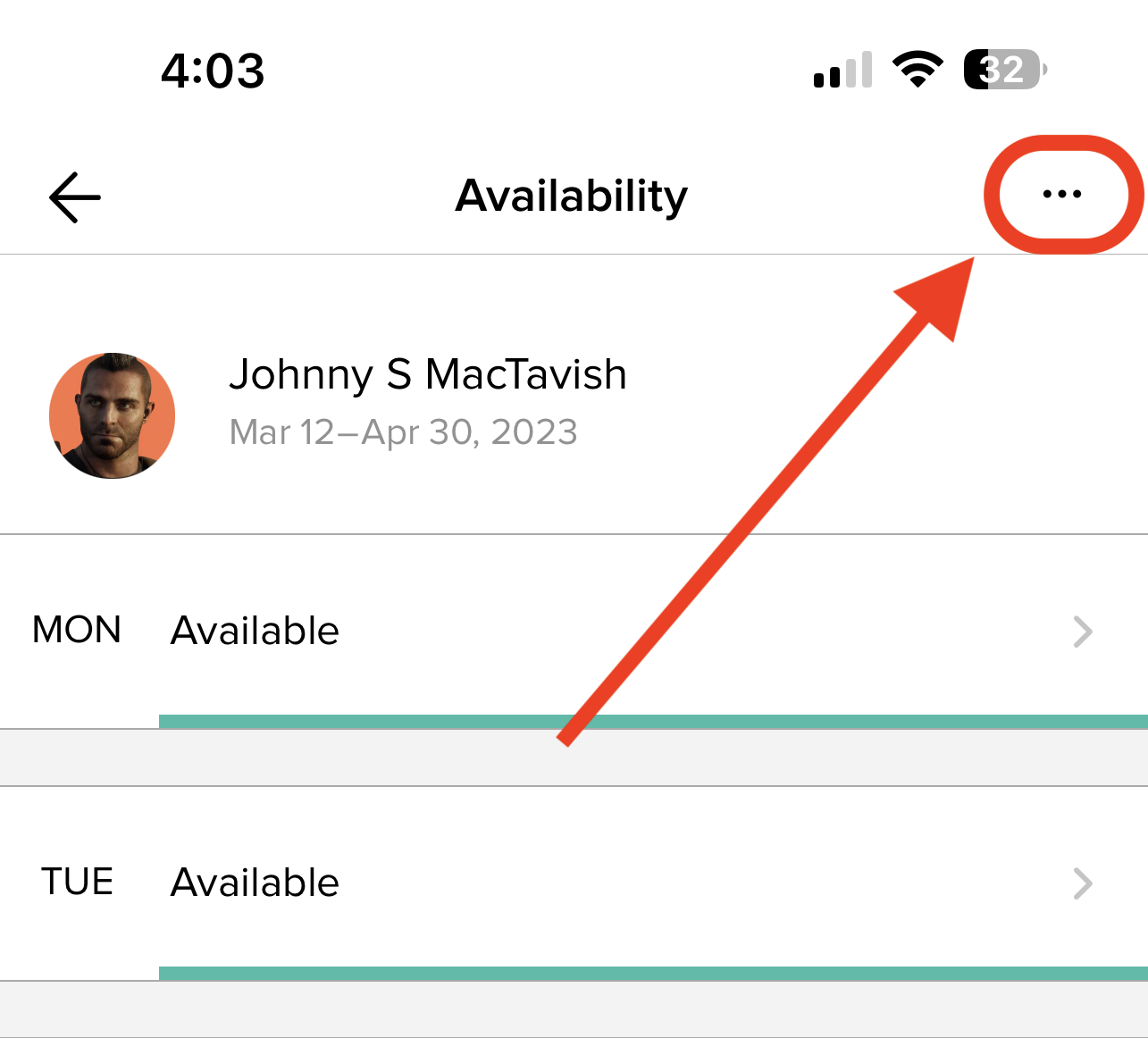 5. Tap on the various fields to make any necessary changes: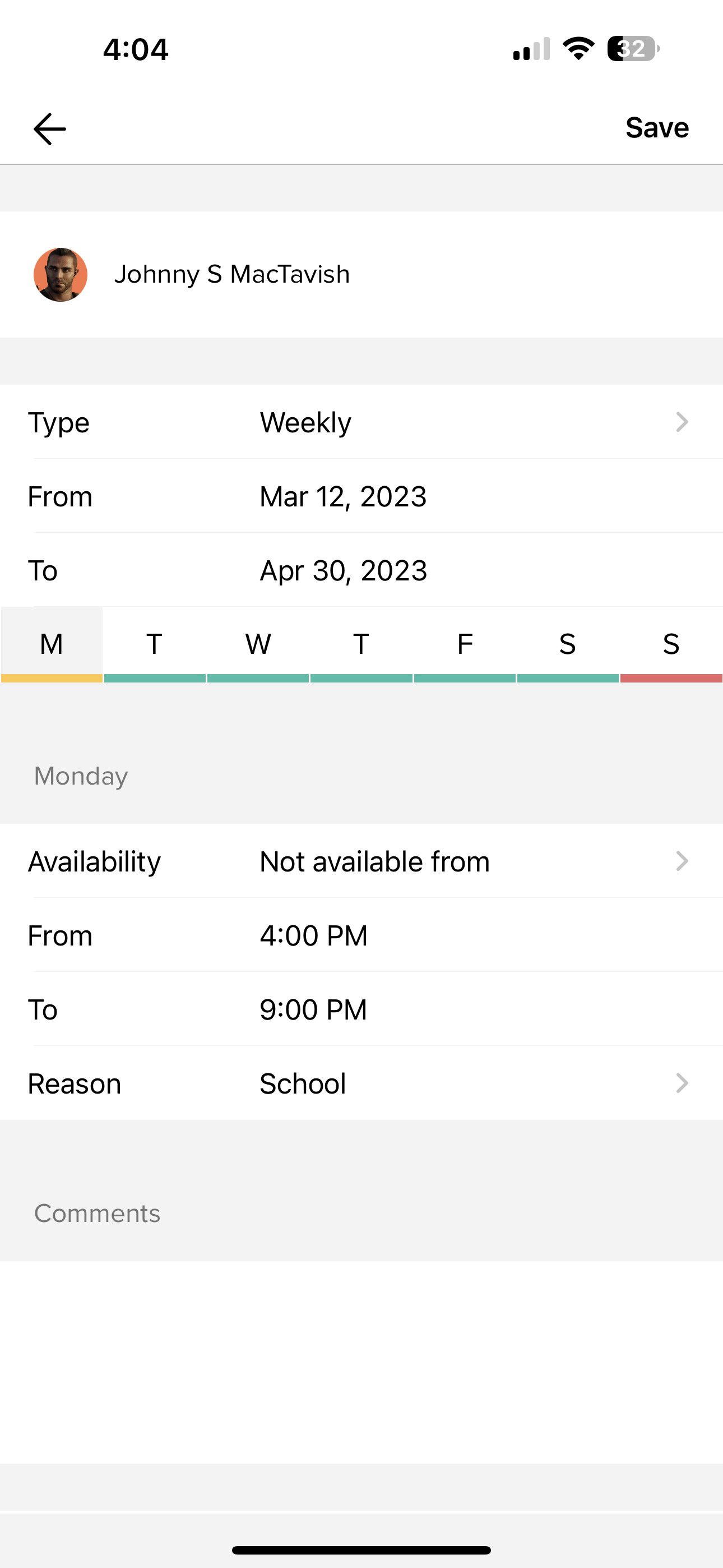 6. Be sure to hit Save to complete these changes!