If you are using 7punches for time-clocking, or have a POS integration that includes Actual Labor, you can access your worked hours directly from RASI.
⚠️ Access to this feature may require an upgrade from your current plan.
---
Enabling the Integration
⚠️ RASI communicates with your 7shifts account via an API connection and any settings for this integration will be managed from your RASI account.

To get started, you will need to contact your RASI Client Advisor. From there, you'll be provided with more information and the next steps for activating the integration. 
Once connected you'll be able to access your worked hours and wages from 7shifts through your RASI account to process payroll.
---
Preparing your Payroll Data
Before you can pull in your payroll data from your RASI account, you'll need to ensure that you've properly approved all punches and closed your Timesheet in 7shifts.
1. In the left navigation bar, select the 'Time Clocking' tab, and the appropriate Pay Period.

2. From there, review and 'Approve' or 'Edit' punches, or choose to 'Approve All.'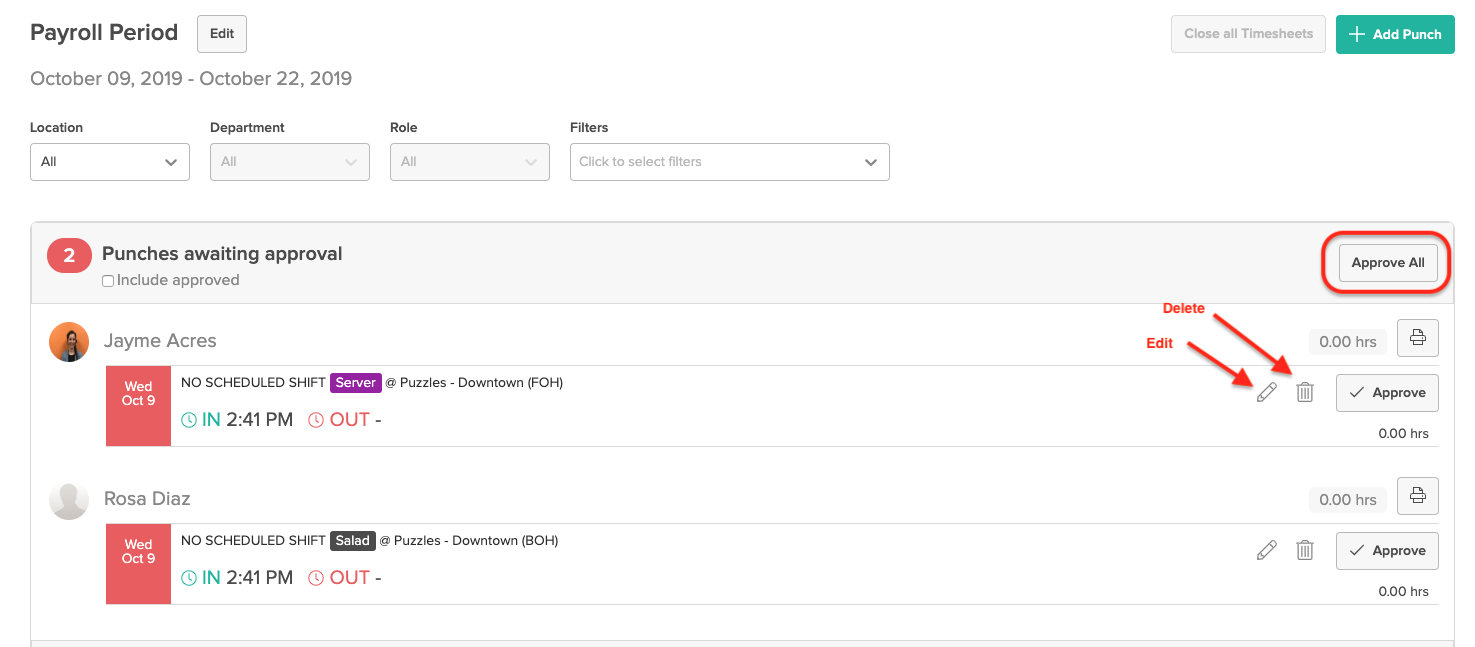 3. Once you've approved all punches, you're ready to close the Timesheet and export your Timesheets to RASI.
To close the Timesheet, select 'Close Timesheet' in the top right corner.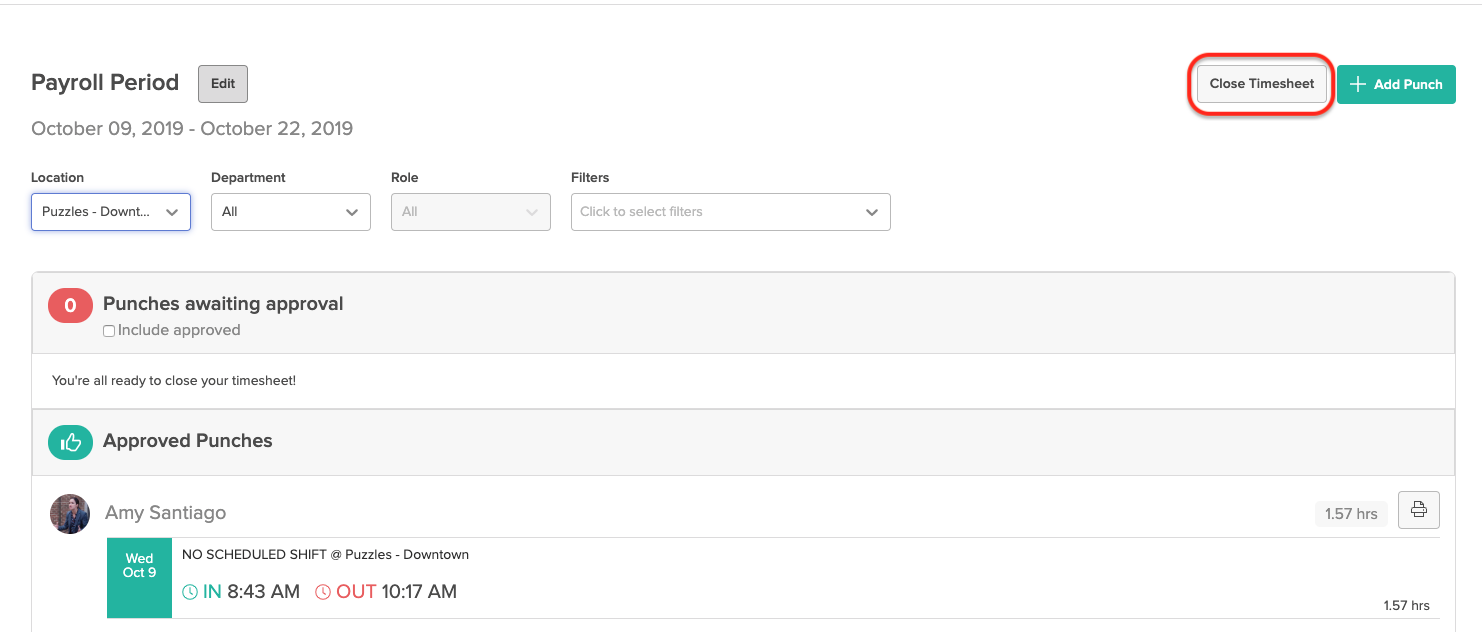 4. Once the Timesheet is closed, you'll be able to access this information from your RASI account to run any necessary payroll reports.

The following information will be pulled from 7shifts by RASI:
Regular Hours & Pay
Overtime Hours & Pay
Holiday Hours & Pay
Declared Tips
⚠️ For more Information on how to proceed with processing payroll, please contact your RASI Client Advisor.