This page includes a series of questions that are commonly asked about Employee Onboarding. Got more questions? Click on the blue icon at the bottom right corner to start a chat with us!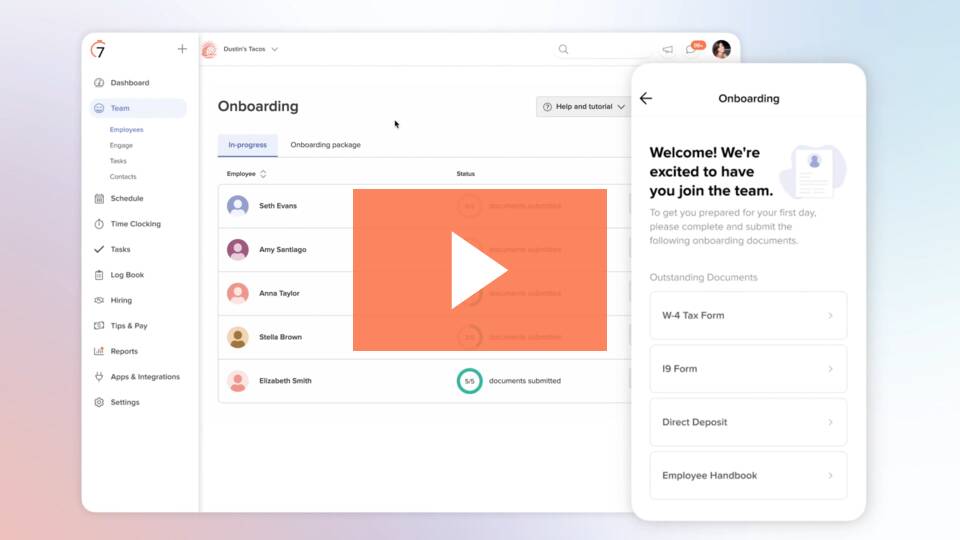 Q: Once an Onboarding Package is closed, can I resend it?
A: Yes, once a package has been closed it can be resent. Please note that there will be an associated fee when resending a package.
Q: Can Admins send other Admins an Onboarding Package?
A: No, this currently is not possible. If you're Onboarding a new team member, you can first set their user status to Manager/Assistant Manager/Employee. Once their Onboarding Package has been sent and completed, you can request it with our Support team to have their status flipped to Admin user status.

Similarly, Admins cannot send themselves an Onboarding Package.
Q: I have sent an Onboarding Package to an Employee, however, their e-mail was entered incorrectly upon setup.
A: In this scenario, please correct the Employee's email within their profile. Once it is in good standing, the Employee can login and the Onboarding Package will be waiting for them to fill out.


Q: Can Employees update their payment method?
A: This is available for Accounts using 7shifts Payroll. Employees can easily manage their own payment information, including their preferred payment method (i.e. Direct Deposit and Paper Check). To do this, Employees can log in to the web app > My Account > and select the Taxes and Payments tab:


⚠️ Employees with a Pay Card set up from a previous configuration will be able to switch away from that option, but won't be able to save a new Pay Card configuration.  
Q: What happens to Onboarding documents if an Employee is deactivated?
A: Once an Employee is deactivated, they will immediately lose access to their Account. For this reason, we recommend that the Employee export and download any documents they wish to keep. Alternatively, Managers can download the Employee's documents from the inactive list (in the left navigation bar head to Team > Inactive).